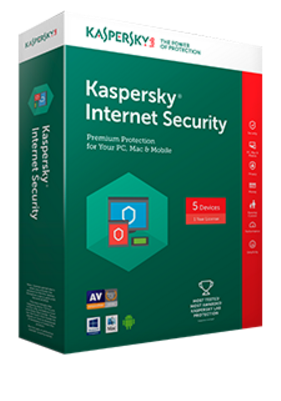 The secure internet has become the really important requirement in today's world as most of us spend a lot of time online doing various things from shopping to sharing of some confidential data. We need to take some extra safety precautions for our internet activities, and in this post, we are going to tell you about a service which will do it for you. Kaspersky internet security 2017 is packed with some features which give a fully secure online environment to its users. KIS comes with features like protection against virus, intruders activities, and phishing. There are many things to be discussed about it, and we will discuss all these features in details.
Download KIS 2017 offline installer for Windows 10, 8.1, 8, 7, Vista, XP
Exploring More About Kaspersky Internet Security 2017 , Version 17.0.0.611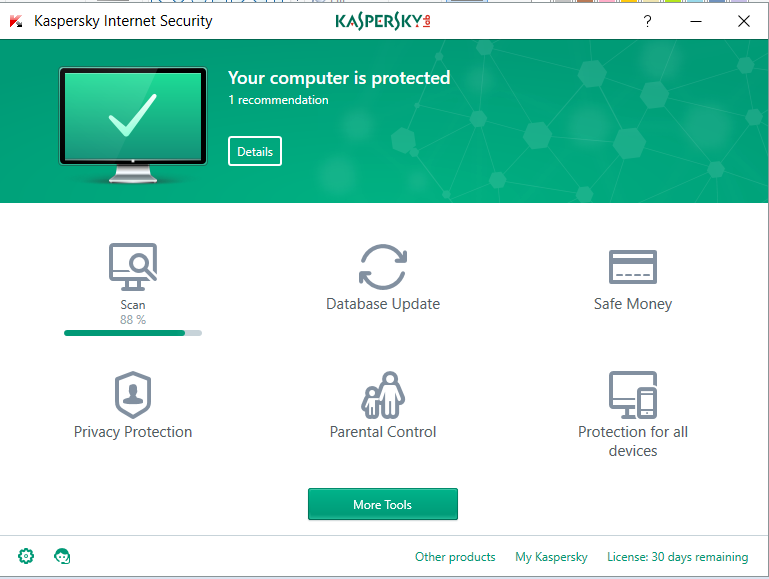 It is an internet security suite which protects its users from various online threats and if we talk about its supported platforms it is available for Windows, Mac, and Android based devices. The best part of it is that users can enjoy KIS on all devices (they are using) through a single license. Now let us have a look on its features.
Features of Kaspersky Internet Security 2017 for Windows 10
1. Full Protection against Online Danger: KIS 2017 gives full protection against various online threats like virus attack, intruders attack, and spams. It also alerts its users about phishing and potential harmful websites and also blocks irritating and possible dangerous banner.
2. Full protection of users confidentiality: It takes care of its users privacy by providing some services like freedom from monitoring of users behaviour and spying by intruders. It also gives full security to users data when their devices are connected to public networks. It also protects the use of Webcam.
3. One license for all devices: As we mentioned in above part users can enjoy KIS 2017 on all devices through a single license. Users could use features like the lock, wipe, and location tracking if they lost their devices.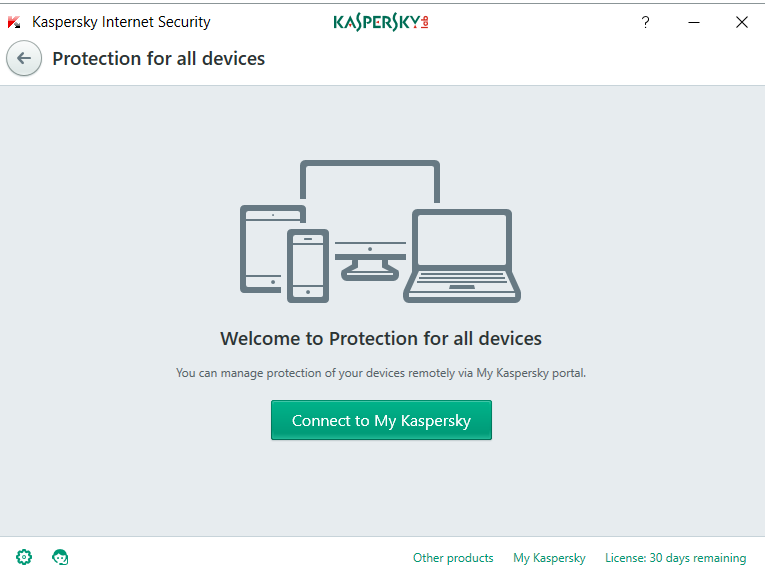 4. Other Functions: KIS 2017 also comes with some features like Parental control through which users can easily monitor and control their children online activities. It also comes with Safe Money option which is very useful while doing online transactions as it protects users money and cards details.
What is the Difference between the KIS 2017 and KIS 2016 ?
Let us explain what is new in KIS 2017 and how it is better than old 2016 version.
1. Interface: The interface of 2017 version is more user-friendly and easy to use and is more attractive as compared to the interface of 2016 version.
2. Performance: 2017 version is faster as compare to the last build and hence multi tasking can be done without any problem. It smoothly works in the background process of the system without affecting the speed.
3. The Drawback with KIS 2017 is that it is not supported by Windows XP whereas the older one supports XP too. The disc space required by older version is also very less as compared to 2017.
4. An inbuilt ad, tracker blocker is added and also you can unblock any website with the VPN tool these two were not there in the previous builds!
Final Verdict
We are ending the post here and before saying bye let us highlight some of its pros and cons which we noticed while using it, have a look.
Pros:
1. The biggest plus points about is that speed. We did not notice any decrease in speed and we are sure it will never slow down the performance of your device. It works in the background without affecting the performance.
2. It is easy to use software and users can easily manage the security of all devices through a single screen.
3. An inbuilt ad blocker and VPN (free 200MB per month)
Cons:
1. Installation time is quite high as compared to other internet security suite.
2. Customer care is not as good as it should be.
3. After recent Windows 10 update our CPU usage is like 23% and we need to "End Task" from the task manager or "Exit" the Kaspersky !
Over to you
We hope you have read all of the above points carefully and will take action accordingly. You can try their latest security build as there is a free trial and if you find any problem just drop a comment.
Do note you will need a separate license to run this on mobile.