If you're like me and you take the time out of your day to keep up to date with your favourite YouTube uploaders, then you have had a similar thought process that I have had in the past. I want to record videos. If this is the case, and it more than likely is, then you need to get your hands on a screen recording program.
Reasons for Screen Recording
Business. Screen recording allows you to put together a better presentation which your viewers will remember, rather than the standard PowerPoint which the majority of people go with.
Teaching. When it comes to teaching, screen recording can be one of the most useful abilities. With it, you can create a higher standard of tutorial which will help students in understanding certain process a lot easier. Additionally, it makes a change from regular explanations.
Entertainment. Following on from what we were saying before, you can record your screen for entertainment purposes in order to upload them to YouTube. Whether it be recording yourself playing games or funny clips, you can record it.
When it comes to uploading videos to YouTube, it isn't as simple as recording a video and throwing it up there. There is a process. First, you have to have the right recording program. If you don't have the right recording program, then your recordings will not be up to the standard which YouTube allow and thus you will not be able to upload your recordings. So, let's take a look at some of the recording programs available.
Camstudio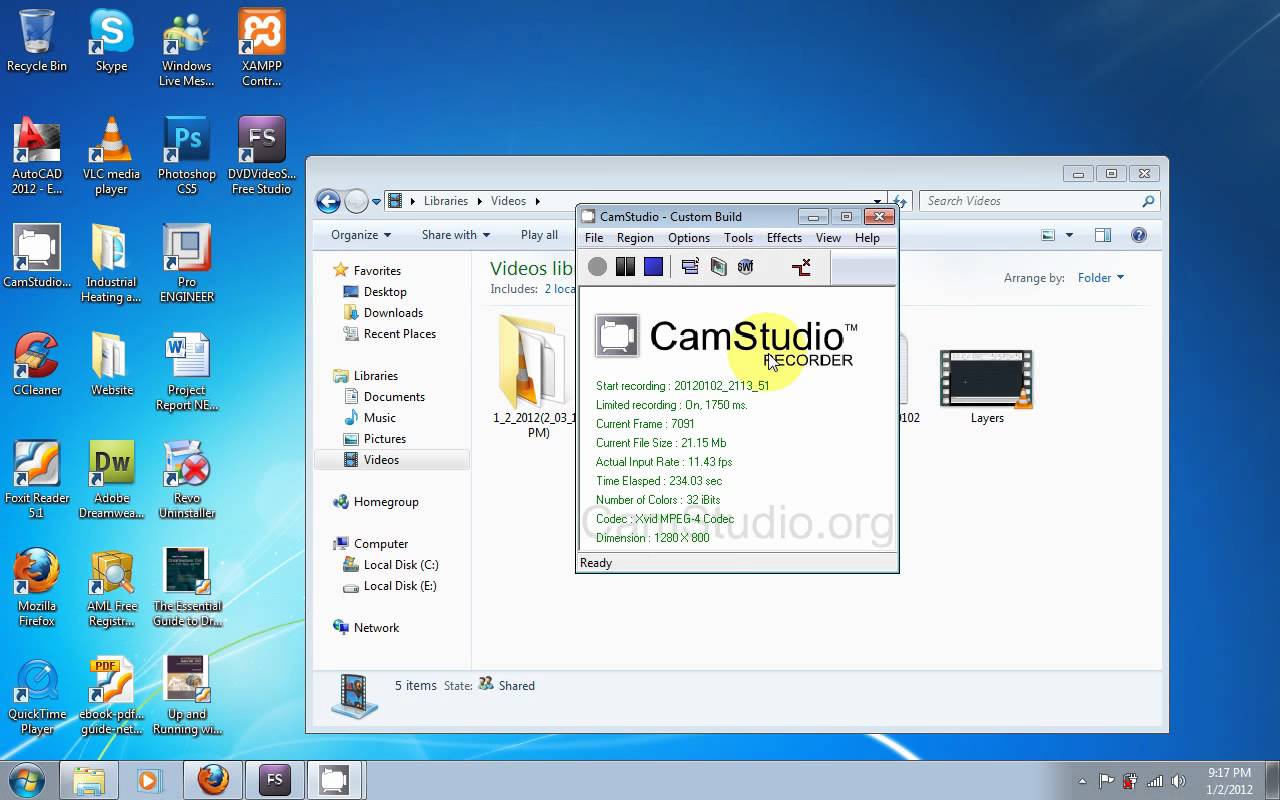 This option is free and therefore, available to everyone. When using Camstudio, your recordings will always be recorded in the AVI format, one which YouTube accepts. This is often the best choice for recording as the program itself offers tutorials to explain each of its feature and on top of that, it's free.
The tutorials which are included are essential to using the program optimally. This is due to how complex some of the features that are included can be.
Camtasia
Camtasia is one of the most well-known programs on the internet and is such for a reason. Not only can you use it to record your screen, but on top of this you are able to edit your recordings using the built-in video editor. This program is undoubtedly one of the most professional out there.
While there is a free version available, the full version of the program comes with a fairly huge price tag of almost $300. Ouch. However, if you have the money and are willing to spend it on Camtasia then I'd say that it's worth that price tag.
Screen Grabber Pro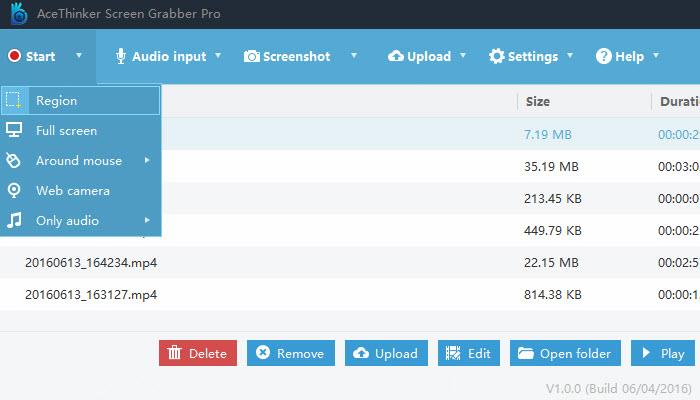 The last program that we're going to look at is Screen Grabber Pro, another professional level program yet very simple to use one. The user-interface of this program is modern and on top of that, is very easy to use.
When it comes to the recordings themselves, you are able to record in several formats to suit your needs and furthermore, you can alter the recording settings to your own preferences.
Recording a Video
When it comes to screen recording there
Step #1 – Download and install the program (or application) of your choice.
Step #2 – Once you have it installed, launch the program and alter the settings to your own preference.
Step #3 – If you are able to selectively record certain areas of your display, then do so now.
Step #4 – When you're ready to begin recording, click on the "Start Recording" option and let it begin,
Step #5 – After you've captured all that you want to, click on the "Stop Recording" button and finish it up.
After you've got your hands on the recording you will be able to edit it as you see fit and can upload it to YouTube to begin your "YouTube career".