Since its inception, Facebook has gain enormous popularity among the masses. It lets users create profiles, make online friends, chat via instant messenger, like and comment and connect with people all across the globe. Not only this, Facebook has also emerged as a video and photo sharing platform and have over 2.5 billion active monthly users. It is world's largest social media platform.
One of the biggest challenges with Facebook is downloading high quality videos from the feeds. Though its easy to download photos and videos, it sometimes becomes difficult to get same quality video as in the feed. To save you at this moment, SnapDownloader is the tool you should have installed on your Windows or Mac OS. Let's learn more about this tool.

What is SnapDownloader?
SnapDownloader is an application to download videos from 900+ websites including YouTube, Facebook, Instagram, Vimeo, TikTok and more. There are options to download your favorite videos in different resolutions. SnapDownloader supports different resolutions ranging from 144p to 8K, which means you can download videos in 8K, 4K, 1440p 1080p, 720p and other resolutions as well.
Steps to Download Videos from Facebook using SnapDownloader
Downloading videos from Facebook using SnapDownloader is easy. You can download it on your Mac and Windows device. The app is highly compatible with Windows 7, 8 & 10 and Mac OS 10.10 or higher versions. Here is a 3-step guide to download your favorite snaps using SnapDownloader:
Step 1: First of all, copy the link of Facebook video you want to download and paste the URL on the address bar of the downloader. Now, SnapDownloader's engine with fetch the video details and will show you different resolutions to download the video.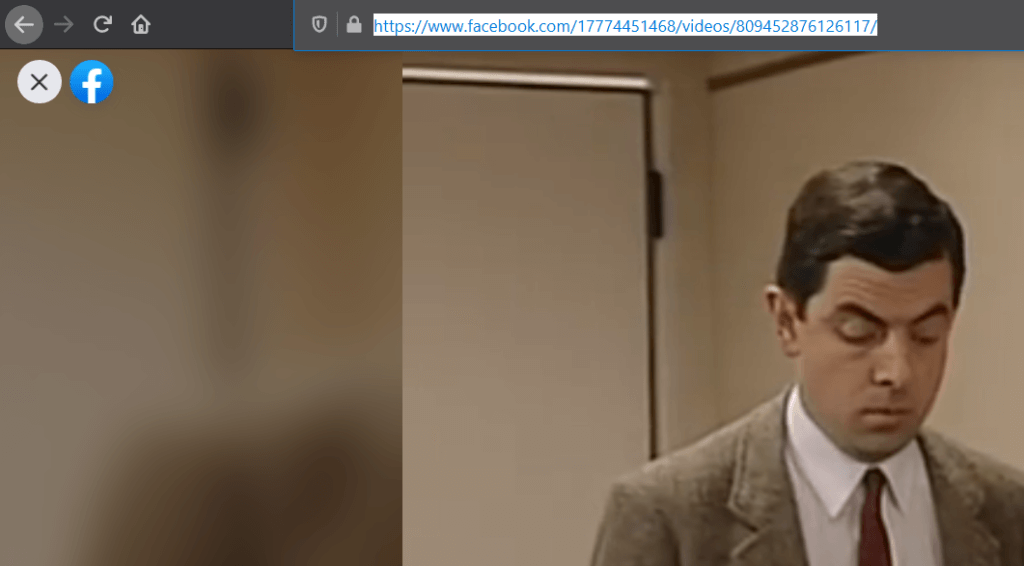 Step 2: Select the quality of the video and the output format. It will offer you two output options to download the videos in. Choose MP4 as it's the most recommended one. There would be different resolutions in which the video will be available to download. Pick up the highest resolution to get the video in best quality.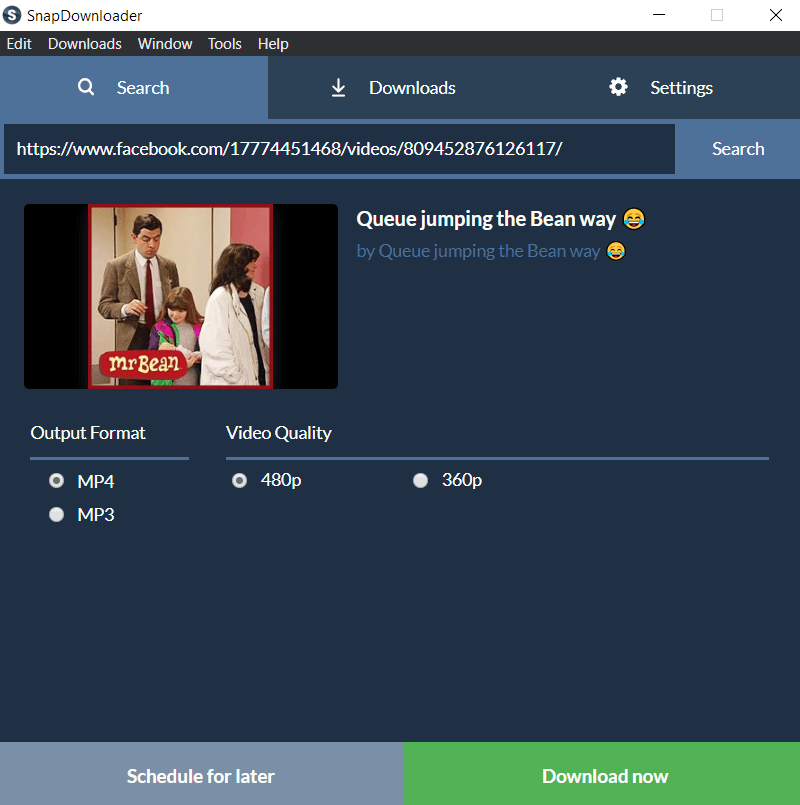 Step 3: After you have selected the video quality, you are all set to download the video. Click on 'Download Now' option to download the video in desired format.
Stunning Features of SnapDownloader
If you are thinking that it can only download videos from a few websites, then you are totally wrong. It's more than a video downloader. Let's explore some other features of this tool.
Download Videos in FHD: With SnapDownloader, you can download your favorite videos from Facebook, YouTube and other supported sites in 8k, 4k, 1080p and other video resolutions. Video download has been made easy and simple.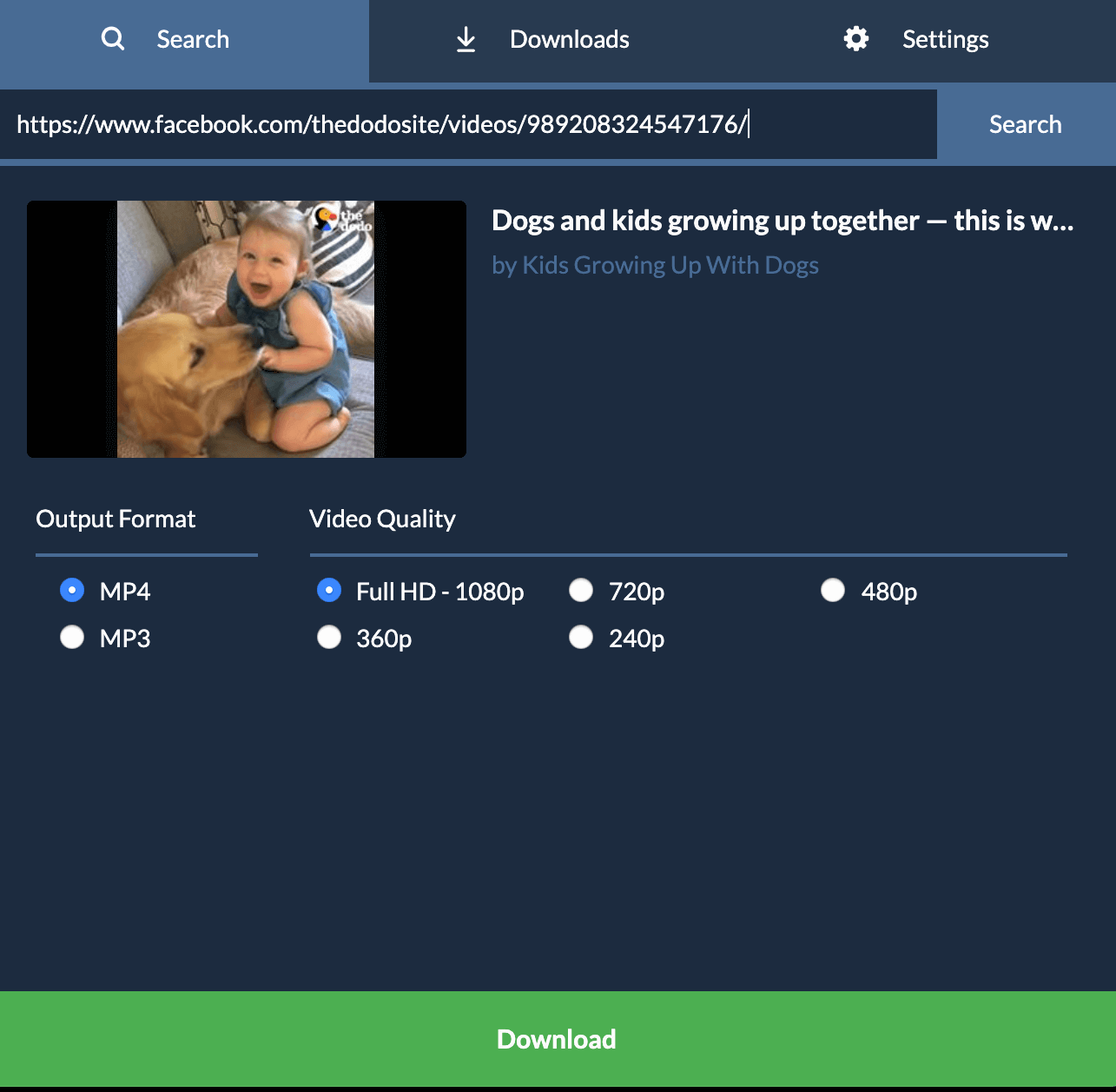 900+ Websites Supported: It supports over 900 websites including popular video platforms such as YouTube, Coub, V Live, Vimeo, TikTok and more. You can easily have the video on system using this software.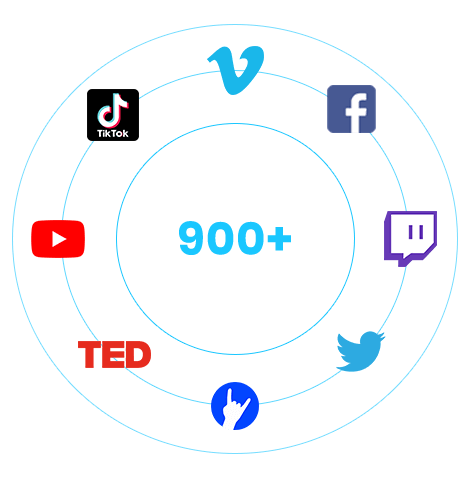 Parallel Downloads Supported: Users can download multiple videos from different websites without much hassles.
Download YouTube Playlists and Channels: Now, this is something you can admire. You can download entire YouTube playlists and channel at a go using SnapDownloader.
Save YouTube VR Videos: It also supports downloading VR (Virtual Reality) videos from YouTube. Enjoy watching 360° films on supported devices.
Proxy Setup: You can easily setup proxy within the app for downloading videos that are blocked in your region.
Extract Audio: In case you want to download only audio from a certain video, it lets you extract only audio.
Convert to MP4 or MP3: Videos from all supported websites can be easily converted to MP4 or MP3 as these are most popular media formats.
Pricing
SnapDownloader is available for free but you get limited functionality (24-hours free trial). In case you like the software and want to use it, you just have to pay $19.99 one time and you can enjoy it forever. You even get 30 days money-back guarantee with this software. Once you have purchased it, all upgrades come for free.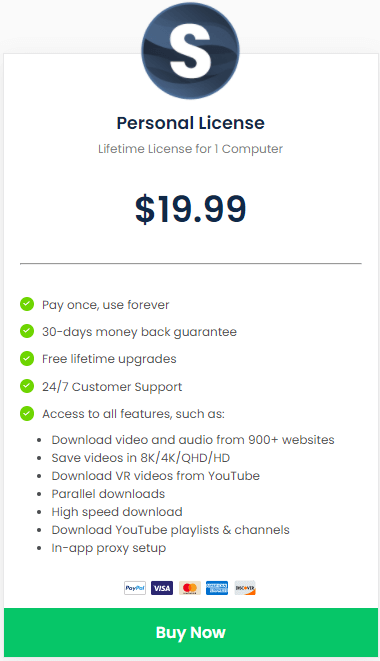 The Bottom Line
SnapDownloader is a powerful software to download videos from different video sharing platforms that includes YouTube, Facebook, Instagram, and 900+ websites and that too in FHD resolution. The best part is that it comes with lifetime free upgrades if you buy it.