Logistics and transportation business running is quite a challenging task since you are responsible for the safety and technical state of your vehicles, the behavior of your drivers, the life and health of other road users, the cargo you are transporting, and your reputation on the market. Is it possible to manage all these tasks manually, using a pen and paper? Well, this is a rhetorical question. The all-in-one fleet management software allows you to streamline all these operations while staying in constant touch with your vehicles via GPS. Below are more reasons why you should use a GPS tracking application as a part of your fleet management strategy.
The Most Essential Thing to Know About GPS Vehicle Tracking System
Aspiring logistics business owners often think that a GPS system is nothing more than a beacon installed in the cab of a car, capable of showing its current location, as well as helping the driver drive through unfamiliar routes or make more optimized choices. In part, this is true, but there is one important caveat.
The GPS tracking system only makes sense when it is one of the functions of an integrated fleet management system. Otherwise, the data received via GPS has little or no value. What do you get from knowing where the car is? Almost nothing, unless you can suggest it to your client.
In order to unlock the following benefits of a GPS system for your fleet, this feature must be integrated into a smart and data-driven environment for fleet management.  And here are the main advantages you may get in this case.
Route Optimization Opportunities
When your GPS tracking software is a part of your fleet management and route planning solution, you get better route optimization opportunities. For example, in the case of a pick-up order, you may assign this task to the courier whose location is as close as possible to the pickup destination. What's more, with the help of an AI-powered solution, this can be done automatically.
Better Customer Service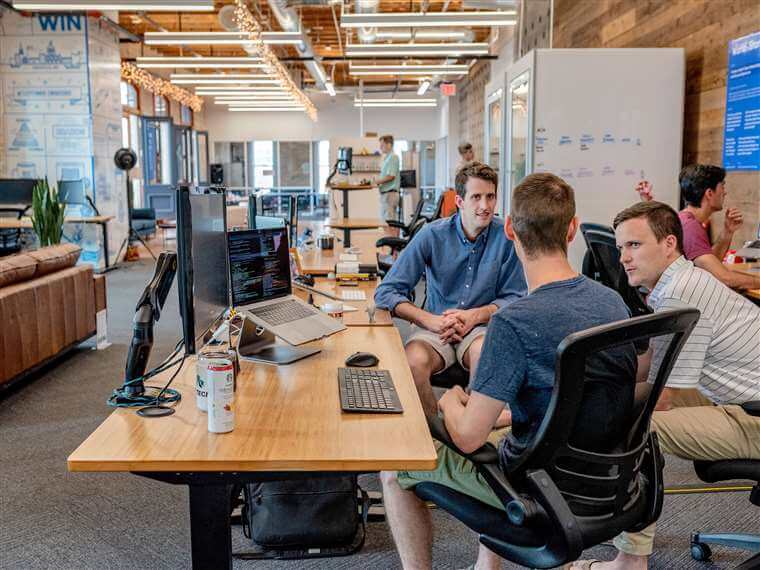 Using the GPS tracking system, you are constantly updated on the location of each of your vehicles, and thus, you may share this information with your customers who are waiting for their parcels deliveries. Also, with the help of artificial intelligence, it becomes possible to predict the time the driver will arrive so your customers will be able to plan their time better and avoid downtime while waiting for a courier.
Anti-Theft Protection and Fast Search
This is a pretty logical and obvious advantage. It becomes as easy as a pie to find a car that uses a tracking device to identify its location. What is more, in this case, the built-in GPS system serves as a kind of hijacker deterrent, since not everyone will risk knowing that it will be very easy to track all the movements of the vehicle.
Increased Productivity
GPS systems are also helpful in improving the productivity of your drivers. First, they open up better opportunities for more streamlined work with pick-up and delivery orders. Second, with smart route planning (taking into account traffic congestion, weather, and other conditions), your drivers can achieve better productivity even in less than the best circumstances. Smart systems are capable of instantly re-routing as soon as they receive updated information and reasons for doing so.
The Decrease in Fuel Costs
And of course, it would be wrong to miss the opportunity to reduce fuel consumption through smarter routes and the constant use of data for this. Of course, this significantly reduces gasoline costs as well as harmful emissions into the atmosphere, making your company more environmentally friendly. In 2020, this will be a strong competitive advantage.
Driver Behavior Monitoring and Improving
This is an advanced feature of a GPS vehicle tracking system, and it has enormous potential for your business. Firstly, the opportunity to control your driver's behavior contributes to better traffic safety. Secondly, this is one more chance to establish your company as a reliable, responsible, and ethical logistics and/or transportation partner. And thirdly, this feature will be very useful when it comes to your cost optimization since it allows for tracking the issues which lead to excess fuel consumption or create the need for additional maintenance for your vehicles (for example, idling or sudden braking). Keeping track of these issues and solving them contributes to the better efficiency of your business.
Conclusion
Thus, using GPS location tracking software as a part of your fleet management operation is a must for the modern logistics business. What's more, it gives you a cutting edge advantage in terms of your business processes optimization, better customer service, traffic safety, and eco-friendly initiatives promotion. There are a lot of ready-made solutions you may start using right now, plus there is always an opportunity to create a customized application for fleet tracking and management to solve your business-specific task.