Windows 10 launched in 2015, and Microsoft continued working on the build versions and added multiple features. We have noticed that the 10th edition never been the same, and new features came with potential. However, Windows 10 has gotten heavier and started adding load on CPU, RAM, and GPU. You cannot run the latest Microsoft operating system smoothly on 8.1 Pro pre-installed machines without certain performance compromises.
Most of the budget-oriented laptops or mid-range business laptops came with 4 GB RAM variants. We have always been vocal about the system requirements, and you need 4 GB RAM for 32-bit, and 8 GB RAM for 64-bit to run Windows 10 smoothly.
What is Sordum Reduce Memory?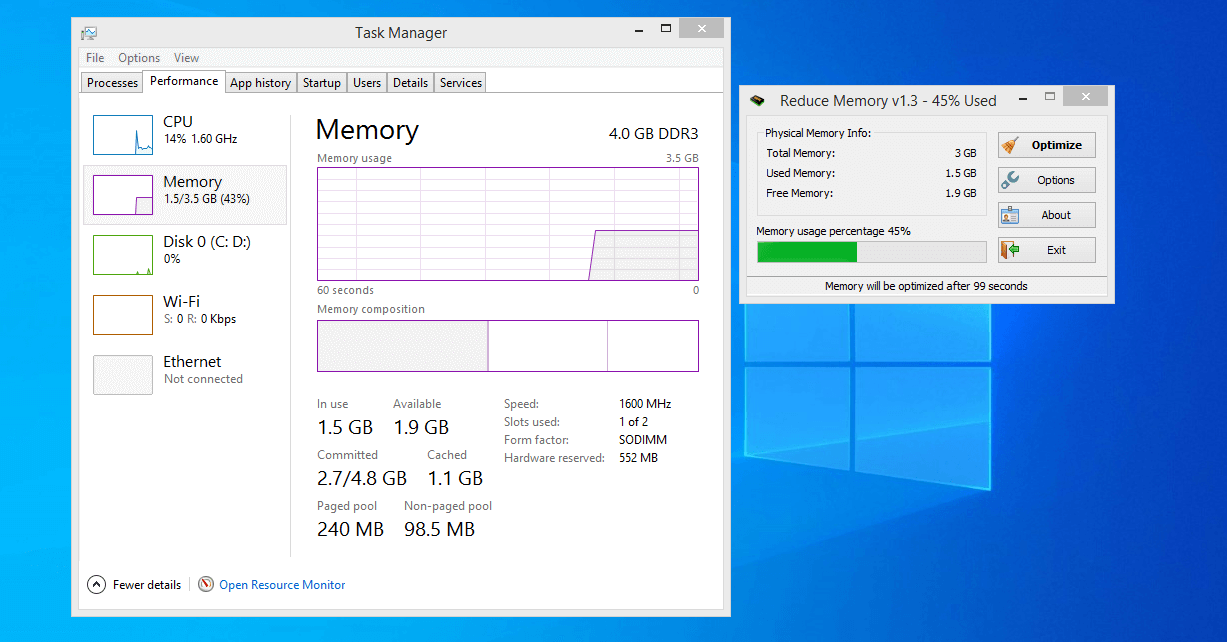 Microsoft worked on RAM management, but it isn't enough for the majority of the older laptops and desktops. Sordum is a software company that launched the "Reduce Memory" program for Windows 10/8.1/7/Vista/XP. The Reduce Memory designed to reduce RAM consumption and give your machine more memory to utilize. Of course, it is a great advantage to save your money that could end up in upgrades. Let us look at Sordum's solution and see if it is worth trying on your Windows PC.
1. Safe-to-use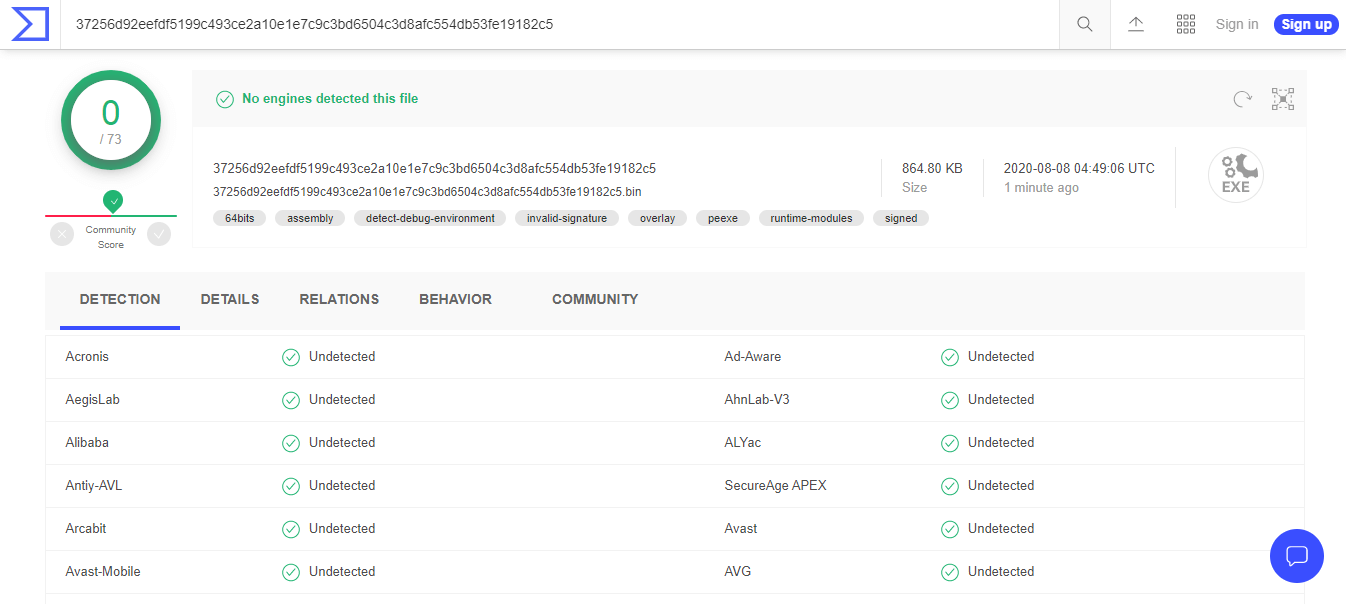 Microsoft does not recommend system administrators to use non-verified publisher programs, and we cannot debate it. The Sordum Reduce Memory is available in the free-to-use category, but it is not publisher verified, and that could lead to some doubts. However, we ran Virus Total by uploading the executable program, and it declared the program safe & secure.
2. User-friendly Interface

The developer Sordum invested a lot of time in mapping the structure of the program and ensured minimalist design. You don't have to be a tech-savvy individual to use the solution because it has a minimalist design and takes less than two minutes to figure out the options. We have covered everything that you need to know about Reduction Memory. Readers have to spend less than five minutes to figure out the options and start using it effectively.
3. Reduction Memory 32-bit/64-bit

Sordum mentioned that the solution is compatibility starts from Windows XP. The XP edition generation consists of 32-bit and 64-bit, whereas, system administrators are going with 64-bit due to higher RAM support. Fortunately, you got a solution that will work flawlessly on 32-bit & 64-bit, and it is bundled in the same package.
4. Eliminates Background Processes
We wanted to know what does this program does to free RAM in Windows, and we figured it out. Microsoft runs plenty of services in the background and keeps unnecessary services open in the background. Readers have to set the timer from 5 seconds to 12 seconds, and it will keep looking for unnecessary background programs & services and eliminates it.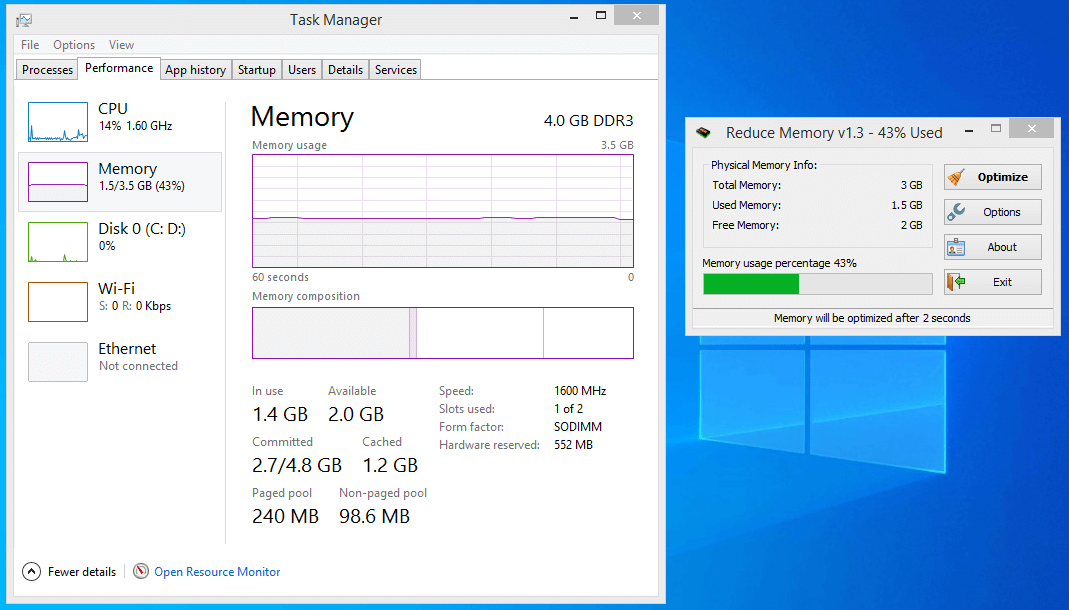 My Windows 10 is running a laptop equipped with a 4 GB RAM module with 3.5 GB usable. Sordum solution saved 75 MB – 100 MB RAM from killing the background apps and services, which is a good number. The small number makes a huge difference in junk-filled computers because my machine is optimized, and does not have bloatware.
How to use Reduce Memory in Windows 10?
It doesn't matter if you are using Windows XP, Vista, 7, 8.1 Pro, and 10 because the instructions will remain the same for all environments. Follow our lead and start using the solution effectively.
Step 1: Download Reduce Memory from the official Sordum website. Scroll down and click on the download button.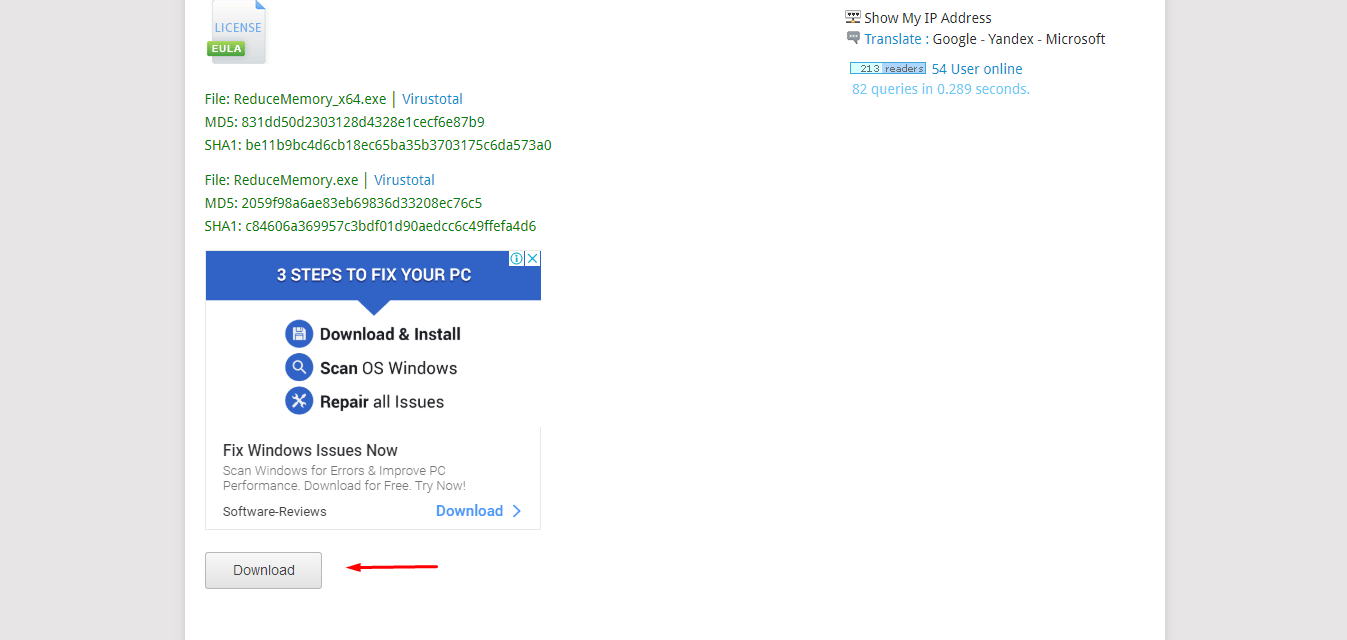 Step 2: Extract the ZIP folder using Windows Default Achiever or Winrar.

Step 3: Click to run the program Reduce Memory (32-bit) & ReduceMemory_x64 (64-bit).

Step 4: The program automatically starts and optimize the computer instantly. You can see that there is a timer ticking at the bottom, which is the reset time, and it will re-optimize the laptop again.

Step 5: Click on the "Options" and then increase re-optimize time and then click on "Apply Options" to save the changes.

Sordum followed the traditional design, which allows the users to navigate the program quickly, and we don't have to invest a lot of time in learning.
Bottom Line
If you don't have enough money to invest in physical RAM, then you can use Reduce Memory by Sordum to improve RAM management and load more apps. However, you should be aware of the limitations as it isn't a magical tool, but it works. Let us know what do you think about the Sordum's Reduce Memory in the comment section below.