There are many reasons why you would want to learn to use graphic design software. For small business owners, knowing how to use graphic design software allows you to design your own logo, custom stickers, online content, and a wealth of other useful materials. Bloggers and influencers can use these to create slick content for their posts, and students can use these skills to take their assignments to the next level.
However, if you're looking to get started in graphic design, as a beginner it can be difficult to know which software to use. There are so many options around that it can be pretty confusing, and how do you know if a graphic design program is for advanced users? Here are the eight graphic design apps and programs for beginners.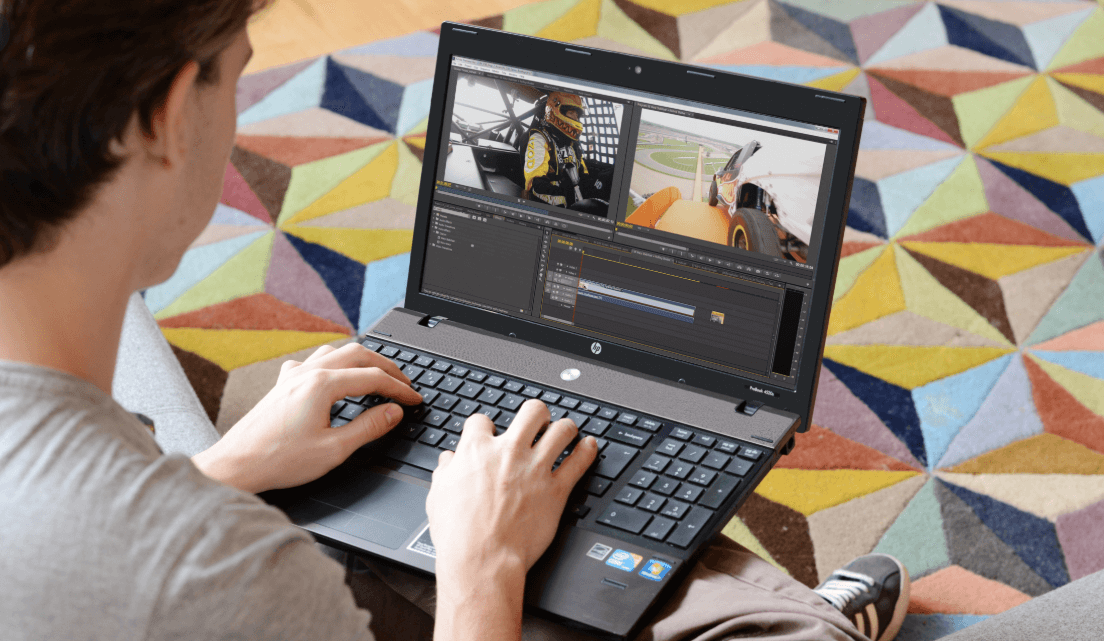 Canva
Canva is one of the most popular graphic design programs around at the moment, thanks to its user-friendly interface. Canva is so intuitive to use that even complete beginners will be able to play around with it a quickly come up with their own designs. This online app requires you to log into your account in order to use it, and has a free version as well as premium paid options. The free version is more than sufficient for basic designs, while the premium options unlock more designs, templates and extra features.
Easel.ly
Another great free graphic design app is Easel.ly. Designed with beginners in mind, Easel.ly lives up to its name and it is easy to use. This app is set up specifically to make infographics, rather than other types of designs. The program has built-in themes, texts, objects and shapes that allow you to quickly make your own infographics. There are not a huge number of features, but certainly enough to produce useful, professional-looking infographics.
Adobe Photoshop
Although not targeted to beginners, we are including Adobe Photoshop on this list because its easy-to-use interface is suitable for all levels, and this is undoubtedly the leader in the field when it comes to graphic design. Along with a slick interface that's packed with features, Adobe Photoshop also has a mobile app and multiple design tools with responsive graphics. You will need to pay to access these features though, with a small monthly subscription cost.
Inkscape
Inkscape is another free program, and is probably the best free option for creating vectors. It also has a large number of features and tools, from jigsaw laser cutting to multiple gradients, which put it into the same league as more sophisticated programs such as Adobe Illustrator. It is also easy to use, and has a healthy community of developers that are regularly updating and improving the software. This program will take longer to learn than some of the others on this list, but once you get the hang of it you'll find it easy to create amazing vectors.
Pixlr X
Pixlr X is another easy-to-use design program, this time for editing photos. This online program is superior to many desktop photo editors, and is still in active development so the best is likely still to come. Pixlr X lets you touch up and fine tune your photos, as well as offering advanced features that you can use to make more complex compositions as your skills develop. Best of all, this app is completely free!
Photoscape
Photoscape is another strong program for editing photos. The program is free to use, and is suitable for beginners to professional photographers and designers. It comes equipped with a range of photo editing and design tools, packaged in a user-friendly interface. Its batch editor feature is particularly useful for designers who edit a lot of photos. The free program is also suitable for Windows, Mac and Linux.
Affinity Designer
Affinity Designer is not only a great graphic design program for beginners, but it is suitable for all levels, meaning you can continue to use it as your skills grow over time. It has a large range of features that will allow you to create stunning designs. On the downside, it is not a free program, and you'll need to make a one-off payment to use it. This price is pretty affordable, however, and cheaper than Adobe Illustrator.
Sketch
The last tool on our list is another vector-based graphic design program that is ideal for making screen-based design experiences. Sketch is easy to use with an intuitive interface, and is set up to allow designers to easily collaborate with their clients. It is also easy to learn, making it perfect for beginners and includes a large number of templates and responsive web design layouts. It should be noted, however, that Sketch is only available for Mac users. The program involves a low annual subscription cost, but this is significantly less than many comparable subscriptions.