Roulette has a long and interesting history dating back to 17th century France. It then spread throughout Europe before crossing the Atlantic Ocean in the 1800s. In North America, casino operators felt discontented by its small house edge and increased one number pocket to create American Roulette.
Fast forward to the 1990s, and it became possible to play both American and European roulette on the Internet. You can still play these games online to date, but they are not the only versions of roulette available.
What's more, have been many more changes to the game. Here are some of them.
Roulette on Mobile Devices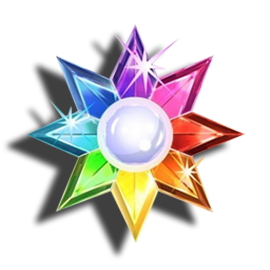 Mobile roulette became popular less than a decade ago. But it started a little longer than that—mid-2000s. That's when independent developers started to create free to play versions of the game on mobile devices.
Back then, neither the hardware technology of mobile devices nor the software part of it made it possible to create quality games. With time, however, graphics processing advanced, and mobile gadgets became more powerful.
These days, you can play any type of online roulette on both android and iOS devices. From roulette with 3D graphics and 4K video quality to fast-paced lightning roulette: mobile gaming is as seamless as console and PC gaming.
https://www.youtube.com/watch?v=goHkAJYF0ac
Live Casino Roulette
Live casino gaming is perhaps the most exciting thing to happen in the world of online roulette in the past fifteen years. No one saw it coming, and now you can log into your account and set up your web camera. Then you start to interact with human dealers and players based in London, Malta, New York, or Las Vegas.
Live casino gaming revolutionized online roulette by allowing players to interact with each other. It brought friends together and helped strangers interact from all parts of the world. More importantly, it proved that online casinos don't have to be lonely.
Would you want to play online roulette in a live setting? Sharpen your skills, polish up your web camera and find a reliable gaming website. If possible, also claim a bonus to increase your bankroll—you will need it.
 Jackpots in Roulette
It's true—you can win a jackpot as big as $1 million while playing roulette online. It works a tad different than the regular game, but everything is straightforward.
You select a progressive roulette game and pick a wager. Let's say you select number 17 in European roulette. If you win, you get paid 35 to 1. Basically, that's how regular roulette works. To win a jackpot, though, there's a catch.
You must hit the same number 2-5 times. Let's say the winning jackpot number is 22 and the game requires it must appear three consecutive times to win the grand prize. That's precisely what you must do. It's not easy, but some people have done it in the past.
For clarity, progressive roulette earned its name because it increases in value over time. It starts at a specific amount but moves up every day or week that passes without a winner. Where does the money come from? Casinos deduct a small amount from every bet and add it to the grand prize.
Roulette on Slot Machines
Slots are the most popular online casino games. So, it makes sense the folks at Playtech software found it necessary to create a machine you can use to play roulette. It's beautiful by design and looks like a slot. But it isn't…
Video roulette is basically European roulette that lets you dictate the pace of a game. You can wager on singles, doubles, triples, reds/blacks, or columns. And the payout rates are as usual. There's even the La Partage rule made famous by French roulette.
So, what's different about video roulette? It doesn't feature an actual wheel. Instead, you press "spin", and a video appears showing a spinning wheel. It has a small ball, colored numbers and an inner and outer column.
Interestingly, you could also click a turbo option to speed up the wheel. But get this—you win or lose based on how the video ends. If you predict a black pocket and the ball in the video stops at a black pocket, you win. The vice versa is also true.
Virtual Reality Roulette
Virtual Reality was supposed to be the next best thing in the world. So, what happened? For the most part, it hasn't been practical. From cost and hardware issues to constant opposition; VR is yet to materialize.
Despite that, you can play Virtual Reality roulette at tons of casinos online. The benefit is that you get an immersive experience, especially at live dealer tables. You can use a desktop or mobile device: VR roulette supports multiple devices.
As mentioned, though, you need a set of equipment to play VR roulette smoothly. Let's start with headsets. They cost $150 to 999$. Then there's your desktop or smartphone.
After that, you need to find an online casino that supports Virtual Reality. If you have all these things, then playing VR roulette is practical. Otherwise, it will take time before the entire casino industry can enjoy the immersive nature of VR.
Blockchain Roulette
Blockchain is the building block of Bitcoin, the volatile virtual currency everyone has been talking about in the last five years. It started as a platform that could help people transact safely and free of intermediaries.
Then it became a platform for developing cool apps and social platforms. These days, developers also create roulette through the blockchain. And there are some crucial benefits you should know about.
For example, you can verify the fairness of blockchain roulette. In fact, there's a process that shows you everything that happens before the ball landing in a specific pocket. That way, you're assured every outcome is random.
Additionally, you can play blockchain roulette through Bitcoin. And that means you can benefit from fast payments, ultra-low fees and the pseudo-anonymity of the currency. The best part though, is that you can play bitcoin roulette for real money or free to play.