These 10 best poker books are going to boost your strategy and turn you into a smarter player. So let's check out the 10 best books on poker every player has to read!
To become a true master of the subtle yet suspenseful game of poker, you'll need to know more than just the basic rules. Many true poker pros have dedicated their entire lives to this game. But if you start off with a "know it all" stance, you probably won't get anywhere. However, with some patience and persistence, you'll be able to improve your game and boost your confidence.
Luckily, there is a wealth of information on poker nowadays. The best place to start is to explore some books about the game. Since it's challenging to pick out the best books from hundreds of poker-themed works, we've selected the greatest books for you. Check out the list below for the 10 best poker books ever written!
1. 'Poker Essays' — Mason Malmuth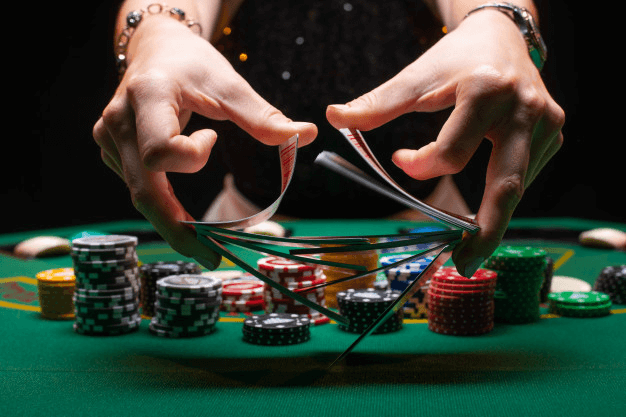 "Poker Essays," released in 1996, is a straightforward, meat-and-potatoes work devised by an iconic poker figure, Mason Malmuth. With a simple concept, the work delves deeply into the strategy. It explores concepts and general ideas but provides a fascinating look into poker's future.
Interestingly, Malmuth included some theories and predictions on the development of casinos and card rooms. In addition to this, there is plenty of advice on improving your game. What's incredible about these predictions is that, if you read "Poker Essays" today, you'll notice that many of the concepts came true two decades after the book went to print!
Back in 1996, the majority of players thought these concepts and predictions were quirky and insane. However, Malmuth was way ahead of its time. He turned out to be right with most of his theories! Additionally, there are editions of the book, including Volume 3, which contain even more content from Malmuth's essays, which were written between 1996 and 2001.
2. 'The Body Language of Poker' — Mike Caro
This book is also referred to as the "Book of Tells" and was first released in 1984. The writer, Mike Caro, is a true pioneer of poker strategy. For years, Caro has adopted a scientific approach towards the game and is well known for hosting innovative poker seminars for over three decades. Caro's book was a game-changer when it hit the shelves, due to the fact it provided a thorough analysis of body language in the game. The writer describes posture, shifts in facial movements, eye contact, vocal modulation, and other aspects of body language in great detail. The 1994 edition was improved with more images and further analysis, and this is the more sought-after version of the book.
The work was incredibly detailed for its time, and while it may not apply to online poker, those players who actually prefer to face their opponents in real life are going to get a real thrill reading it! Most importantly, Caro's chief premise is that the money you'll make doesn't depend on your cards, so much as on your opponent's actions.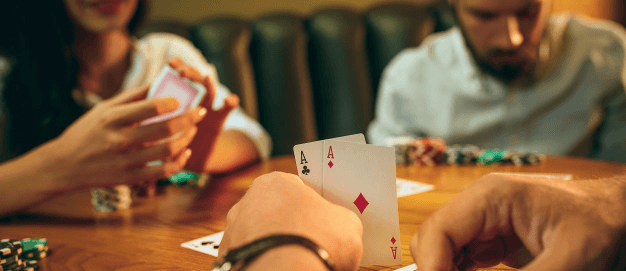 3. Winning Poker Systems — Norman Zadeh
The next work on our list, "Winning Poker Systems," is somewhat unknown in player circles, but it contains a wealth of strategy-related information. The book was written back in 1973, and it was recommended by poker pros Dan Harrington and David Sklansky.
Harrington claimed the book has created the greatest impact on draw poker theory. In fact, back when it was released, only a few theory books were out there. While some of its concepts might feel outdated, the book is a must-read for its theories on starting hands and positions. Some of the real money video poker games covered are draw poker, Double Jackpot Poker, and stud.
To top it all off, Zadeh included a section in which he analyzed psychology and deceptive strategies. What's more, the chapter on advanced strategies is rigorous and highly insightful. After all, Zadeh has a Ph.D. in mathematics, and he wrote the book after playing poker in California regularly for over a decade.
4. 'Harrington on Hold'em' — Dan Harrington
You've probably heard about "Harrington on Hold'em" before since it's a poker book that has sold 300,000 copies.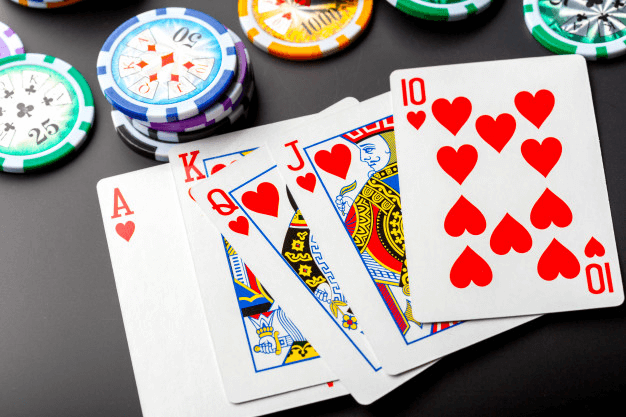 It is by far the best-selling work on poker, and the World Series of Poker champion himself wrote it. Harrington's book actually contains three volumes which went on the market in the 2000s just as the huge poker boom occurred. And these books are considered to be among the greatest on poker strategy. The first volume, "Strategic Play," is best suited for intermediate players, and it explains playing styles, odds, and analyzes hand hierarchy. Interestingly, Harrington was a chess master, and many reviews of this book have praised its writing style, claiming that it reads like a guide for chess but contains the most important poker tips. Plus, Harrington included straightforward and memorable diagrams.
The other two volumes are titled "Endgame" and "Workbook," and they discuss tournament strategies, betting techniques, and various other concepts. If you plan to read Harrington's works, it's best to get all the volumes. The third one, especially, is an extremely useful workbook that readers can use to practice through some example scenarios.
5. 'The Mental Game of Poker' — Barry Carter & Jared Tendler
The full title of this work is "The Mental Game of Poker: Proven Strategies for Improving Tilt Control, Confidence, Motivation, Coping with Variance, and More." It's among the newer books on this list and has received a lot of praise and rave reviews from the poker community.
The work was published in 2011, and it starts off with the premise that poker is a losing game that requires players to have a strong mental approach. One of the writers, Jared Tendler, is a mental coach for games, and he devised a groundbreaking approach to the psychological aspect of the game. "The Mental Game of Poker" includes proven concepts and instructions that will help players improve their emotional and mental state while playing. Topics such as fear, motivation, confidence, variance, tilt, and many others are explored. Additionally, it contains a lot of personal stories from poker pros who have put Tendler's methods to the test.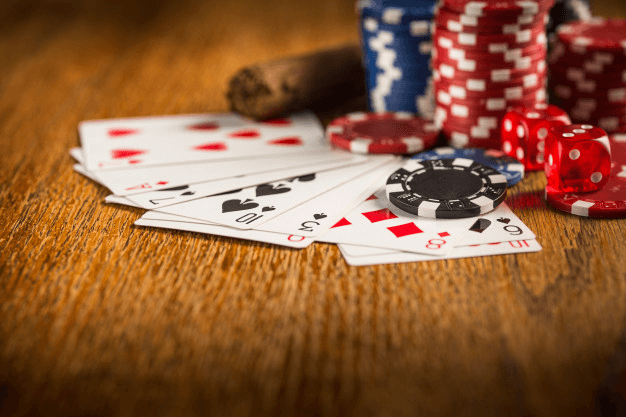 6. 'The Theory of Poker' — David Sklansky
And now it's time for a true masterpiece: "The Theory of Poker" written by David Sklansky. In fact, many pro players have commented on this book claiming that it's the definitive strategic dictionary of poker. The book's full title is "Theory of Poker: A Professional Poker Player Teaches You How To Think Like One."
In 25 chapters, the work explores fundamentals of strategy and dives deep into some controversial poker concepts. However, most of the concepts are better suited for experienced players with patience rather than pure beginners. It contains some abstract approaches towards asking the right questions in order to determine your actions in the game. Sklansky's book was released in 1999, but most of its concepts are still valid today since Sklansky devised them to be adaptable to almost any poker variant including hold 'em, stud, razz, etc. Some of those concepts are related to bluffing, position, odds, deception, slow-play, and more.
7. 'Every Hand Revealed' — Gus Hansen
Hansen won the World Poker Tour three times before releasing this book, and in it, he chose to focus on tournament play in No-Limit Hold'em. Hansen is known by many as quite an unorthodox poker player; and he even earned the nickname "The Madman." His ideas in this book dispel some of the conventional strategies and introduce some groundbreaking tactics.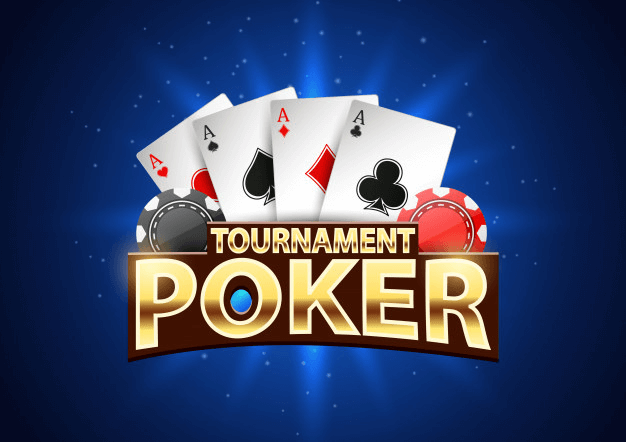 "Every Hand Revealed" will take you through Hansen's thought process for each poker tournament stage and from the first hand all the way to victory. At the time of release in 2008, the book introduced some original theories that are still authentic today. Hansen analyzes prize structure, raising, how to overcome a weak hand, guessing, calculation, bluffing, etc. And with a clever writing style, the book will be quite a page-turner, and it will definitely kick your game into overdrive!
8. 'Check-Raising the Devil' — Mike 'The Mouth' Matusow
If you're looking for something other than a strategy book, this tell-all autobiography is really going to blow your mind. Mike "The Mouth" Matusow is one of poker's true "rockstars." He has lived it all. From sex, drugs, parties, depression, jail, and championships, this candid rags-to-riches tale will keep you turning the pages. Matusow is among the more volatile and most talented players. He is also a TV favorite famous for outbursts, inappropriate comments, and general debauchery.
However, while "Check-Raising the Devil" is incredible, it will not be an easy read. The Mouth's story is quite sad. Namely, the pro illustrates his struggle with ADHD and bipolar disorders. He reveals how it led him on a drug-fueled path. Matusow discusses the dark side of his clubbing days on the Las Vegas strip. The story explains how he chipped away millions of dollars on hard drugs. Ultimately, he avoided a 10-year prison sentence for purchasing narcotics and spent six months in jail. Fortunately, the book also discusses Matusow's redemption as he overcomes his illnesses. This memoir will take you on a thrilling journey, and if you're a poker fan, the stories will stay with you forever.
9. 'Super System' — Doyle Brunson
When this work hit the bookstores back in 1979, it actually angered some professional poker players! The reason for this is that the world champion Doyle Brunson published some secret strategy tips in this book of his; and sadly, the mainstream didn't know about them at the time.
Back then, there weren't many poker books around. This was among the first-ever works to reveal a winning strategic approach to the public. That's why the book cost over $100 at the time. In today's money, that would be approximately $400. And with its gorgeous black hardcover and 600 pages, some players have nicknamed it the "poker Bible." And it had the working title of "How I Made Over $1,000,000 Playing Poker." And after 30 years, it's still popular today!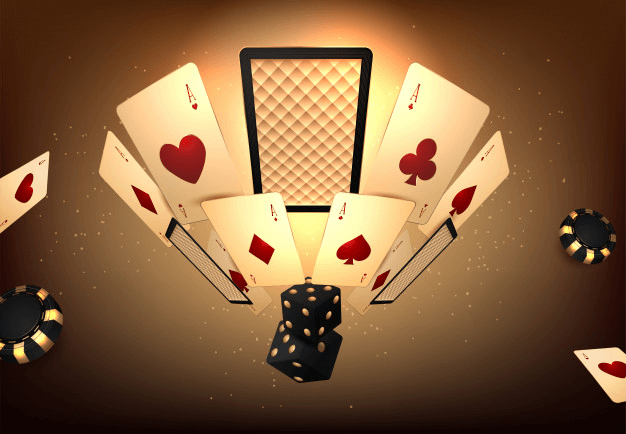 Brunson's Super/System starts the reader off with a biographical take on Bruson and then delves into poker strategies. It thoroughly analyzes general strategy, tells, the actions of your opponents, various scenarios, and more. The book actually incorporates some chapters by co-writers. It analyzes strategies for most of the main poker forms. Some of them are No-Limit Texas Hold 'em, Seven-Card Stud, Lowball, Draw Poker, Limit Hold' em, etc.
And the last section of the book contains a statistics chapter. It was created by none other than Mike Caro, the writer of "The Body Language of Poker," as mentioned above.
10. 'The Raiser's Edge' — Bertrand 'ElkY' Grospellier
"The Raiser's Edge: Tournament-Poker Strategies for Today's Aggressive Game" was released in the early 2000s during the emergence of aggressive (LAG) play. It discusses the fast pace of poker tournaments today. "The Raiser's Edge" will teach you how to use LAG styles to pursue your own aggressive approach to this game. It also reveals how players can defend themselves against harsh and aggressive strategies.
Bertrand "ElkY" Grospellier is among the most successful tournament pros. He is a master of tactics such as squeezing, floating, minimum-raising, equilibrium strategies, cash game strategy, body language, and many more. "The Raiser's Edge" reveals most of these strategies in an easy-to-read package.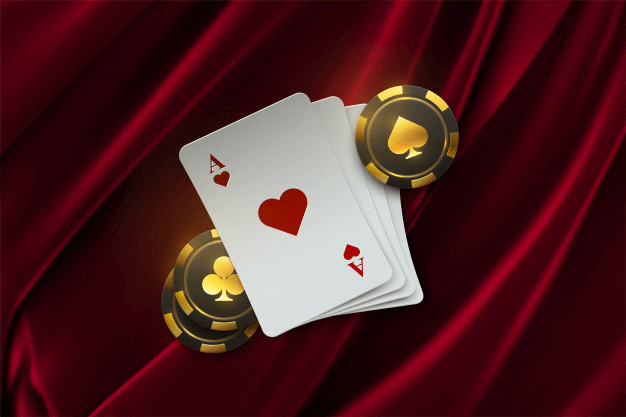 Closing Thoughts on Poker Books
Some of the books on this list like "Super System" or "Harrington on Hold'em" are considered to be the best ever written. Others, like "Check-Raising the Devil," provide a fascinating insight into the life of a famous poker player. For the most part, the best poker books aren't just the ones that teach you how to play poker. It's the ones that completely change your attitude towards the game!
If you want to boost your skills in various poker games, you will have to read these poker strategy books carefully and take your time. But it'll be worth it, since your approach to poker is going to be completely transformed.
What's more, if you're an intermediate player with a deep knowledge of poker, it will be great to read or re-read these books. As we have said, some of them, like Brunson's "Super System," offer an incredible look into the history of poker. Others even analyze specific aspects of the game, like Caro's "The Body Language of Poker." So just pick up some of these books and have fun improving your game. Good luck with your poker playing, and we hope you'll finally win that huge stash of cash you've been dreaming of!