With the expansion of online gambling services, making a bet has never been so easy. The high penetration of internet, the growth of mobile phone use among individuals for entertainment, and the social acceptance of gambling made the online gambling industry earn a global market value of USD 53.7 billion in 2019.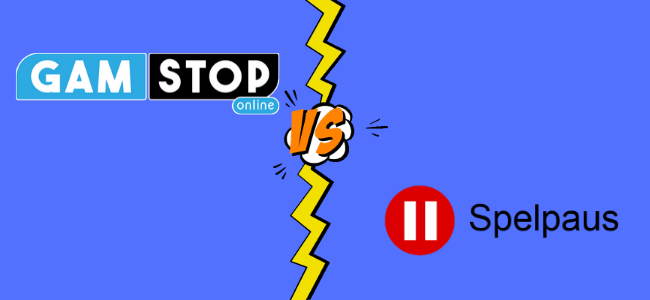 But with the number of users increases, so did the cases of problem gambling, a condition that makes those who suffer it, risk not only their finances but also their social and health wellbeing. As the situation escalated, it was a mandatory call to action for the gambling regulation organisms. The UK and Sweden, although culturally different but with a long relationship with gambling faced the situation using a self-exclusion scheme.
Each self-exclusion scheme offers gamblers the opportunity to block themselves from accessing online gambling services while enforcing operators to comply with it. Although each scheme targets the same purpose, in the practice, they have their own particularities, making us question: which one is really on the right track?
The British Bulldog: Gamstop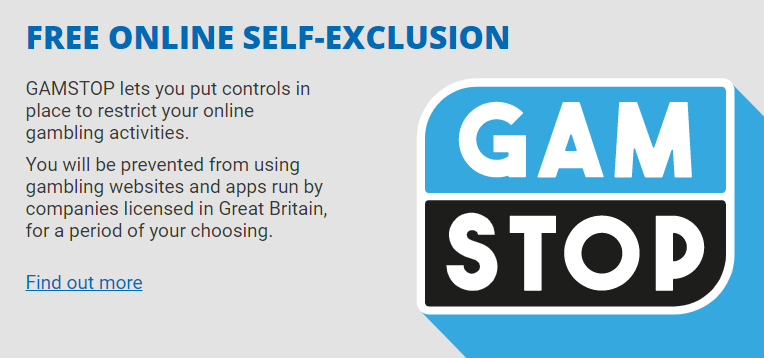 To help the more than 475,000 problem gamblers to put a halt and recover their lives, the UK Gambling Commission (UKGC) designed Gamstop, a free online self-exclusion service for problem gamblers and anyone inside the UK territory:
In order to benefit from it, new users must create an account filling out details like their post-code and email.
The time frame for self-exclusion ranges from 6 months, one or five years. Once the register is finished it will enter in effect after the next 24 hours. Nobody can create an account on behalf of another person.
During the self-exclusion period, users can't access any of the sites listed in the Gamstop database but can contact them to retrieve the remaining fund in their accounts.
To increase the effectiveness of the Gamstop scheme, The UK Gambling Commission made mandatory for any licensed online gambling operator to be registered in the self-exclusion scheme, and financially contribute with it. But there is still a lot of work to do.
Despite the record fines like the £7.1m / €8,166,085 from giant online casino operator Daub Alderney and the £2.2M / €2,530,336,20 from Flutter Entertainment, problem gamblers still find ways on how to cancel Gamstop as long flaws in the system isn't truly corrected.
Pros
The UKGC enforces new online operators to sign in to the self-exclusion scheme;
Problem gamblers get support services to endure their recovery.
Cons
The scheme is restricted to companies licensed to operate in the UK. This means that players can access offshore services licensed from other gambling jurisdictions without penalties.
Players must constantly update any change, like changing email or address in order to keep the self-exclusion effective.
Some companies take the exclusion a step far by not allowing players that had been registered in the scheme to sign in for a new account,
There had been cases of companies creating side services to target excluded players.
Players are still bombarded with advertising and offer so you must manually unsubscribe from social media and email listings.
Penalties over online operators are quite soft.
The Swedish Viking: SpelPaus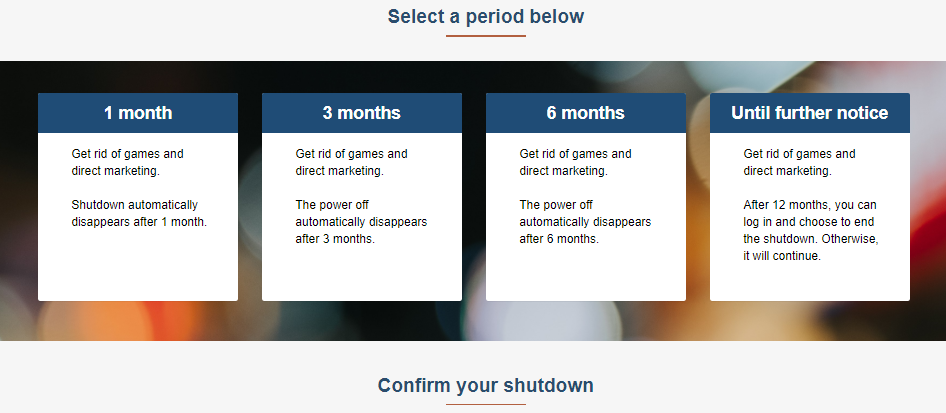 The Swedish self-exclusion scheme was launched recently on Jan 1st, 2019 with incredible results.
SpelPaus translates for "game break" and Swedish takes it from its most literal sense. People who want to take a break must register in the SpelpPaus site and among the required details, they must include their BankID number.
People that opt for self-exclusion are totally barred not only from online gambling but from the industry itself. This means no access to land-based casinos, bingo halls, even purchasing lottery tickets.
Online operators are obliged to keep a ready button so their customers can immediately-self exclude. The time a gambler can select ranges from one, three, six months to at least a year for the undefined period. At the same time, operators must refrain from sending any kind of advertisement.
Fine is very hefty for those who don't follow the rule. The first quarter from its implementation already 4 companies failed to comply with the scheme being the most sound cases Genesis Gaming with SEK4m (£329,000/€383,000) and Aspire Global with SEK3m (£247,450/€285,630) plus having each one of them a warning of losing their licenses if they fail to comply with the scheme.
Pros
Problem gamblers are literally excluded from partaking any gambling activity, with very little cases evading it.
Operators are required to check and block the accounts of those users who are registered in the self-exclusion scheme
Gamblers can choose to remain self-excluded even their restriction period finished.
Cons
Pressure over gambling companies can makes the Sweden market a less desirable one to invest in the future.
Final Words
By far, the SpelPaus offers the best protection over Sweden's problem gamblers.
The willingness of the Swedish regulations to prevent any relapse over problem gamblers and pointing the rightful responsibility for operators, who must decide between keeping their implied edge over gamblers or risking themselves to lose their licenses, are evidence that the UK must apply in their own regulations if they are willing to finally stop the problem gambling epidemics.