In today's world of internet, we all load stuffs over the internet whether it's music, movies, official files or anything as it is really convenient. Every browser like Chrome, Firefox etc has its own inbuilt default manager for getting the files by which you can manage your files. But these managers have limited features like scheduling, hibernating our PC when the task is finished. In this case, third party managers come in really handy. In this article, we'll be discussing some of these managers for Windows 10.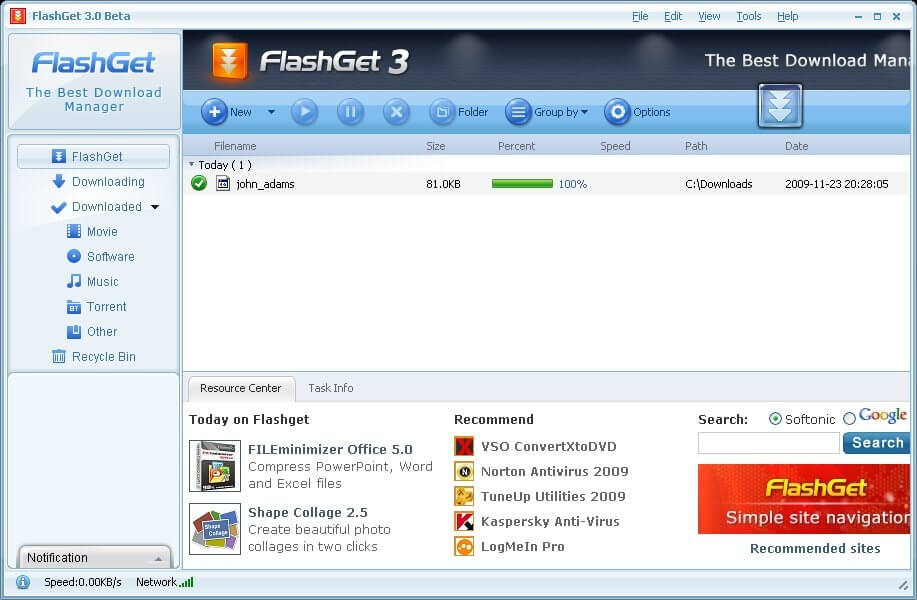 FlashGet is a free download manager for Windows. It is a clean installer with no adware or spyware. It has many advanced features like downloading acceleration, file splitting, DownThemaAll and many more. Once your files are saved to the computer, FlashGet helps in organizing them. It also supports more than one transfer protocols like FTP and HTTP to BitTorrent. FlashGet takes very little of your computer's storage but provides you with great features too. You can install and change skins for this software according to your liking. If you want to integrate it with browsers, all you have to do is go to Tools then Add Browsers Support from the interface. Click hereFlashGet to take a look at FlashGet.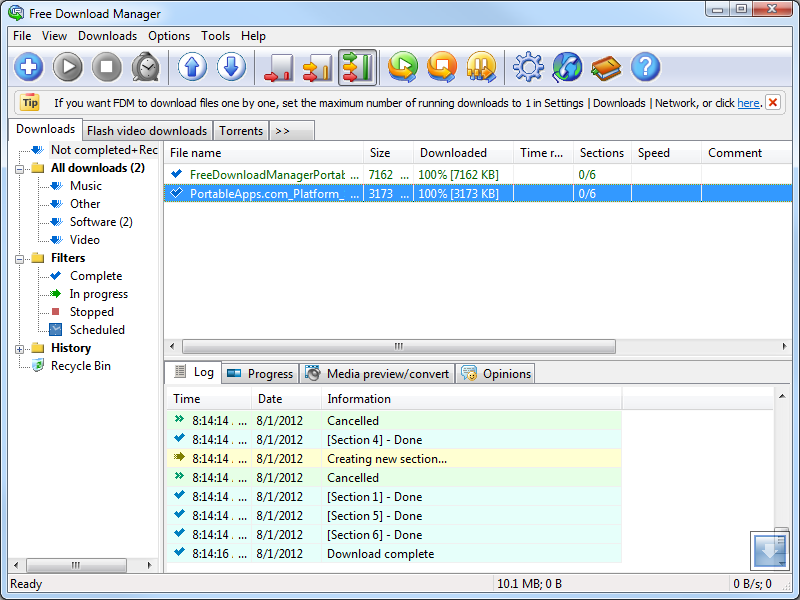 This is another free open-source manager for your files with features pretty similar to FlashGet. It is a killer combination of powerful set of features and easy-to-use interface. Like FlashGet, FDM supports file splitting, multiple transfer protocol support, and downloading acceleration. FDM supports various browsers like Firefox, Chrome, Opera, Internet Explorer and many more. It gives well supported management to your files. FDM supports around 30 languages. If you don't need the software, there's an option "Install Software Informer" which you can deselect after installing the application. There is also a lite version of FDM that has optional plugins. Get this manager for free from hereOfficial link.
Download Accelerator Plus (DAP)
It is a free download manager which was created with a primary aim to speed up downloading. It uses the dynamic engine which gives you the best speed to get a single file by finding multiple sources. It supports mirror search and also gives multiple connections to other sites. DAP's other notable features include ability to convert videos or files of YouTube to MP3, loading videos from many popular video stream sites like YouTube, in-built video converter, FTP Browser etc. There's also a premium version of DAP in which you get more powerful features like Trace Cleaner, ZIP Preview, File Shredder and many more. You can get its free version or buy the premium version hereOfficial website.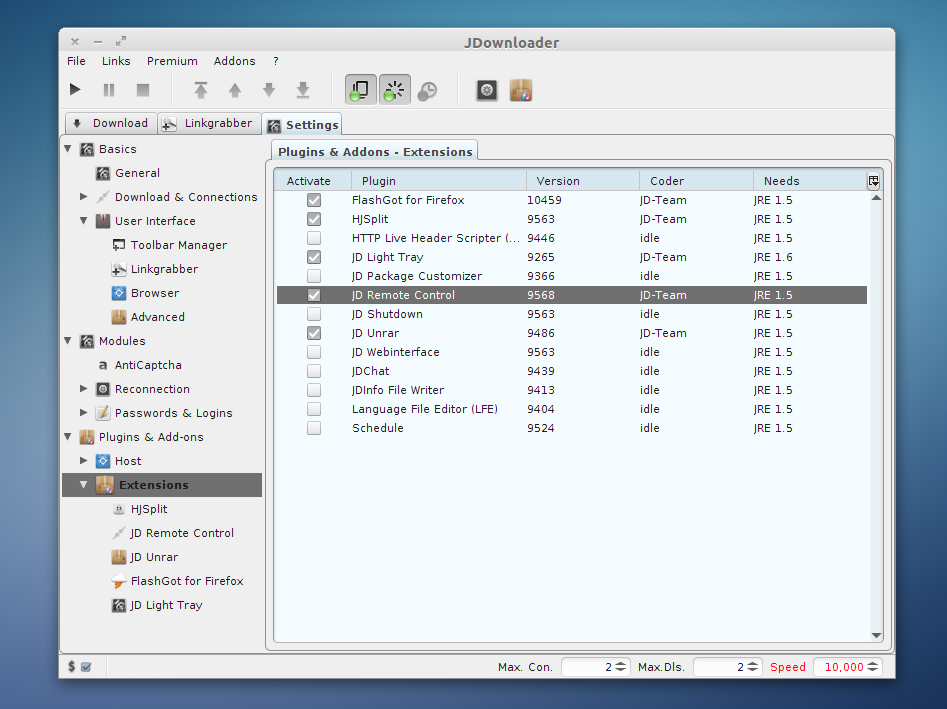 This is a really convenient manager with standard features. It is written in Java language which lets you to pause and resume files according to your preference and you can easily auto-extract archives, set bandwidth limitations as well as get unlimited number of files at the same time. JDownloader comes with a Status Bar which keeps you updated with their progress. It also features other useful options like support for popular content sites like Vimeo and YouTube, multiple file loading etc. It has around 300 plugins which help you connect with various services like WordPress and UCMS. It also supports various themes and multiple languages. Check it out here.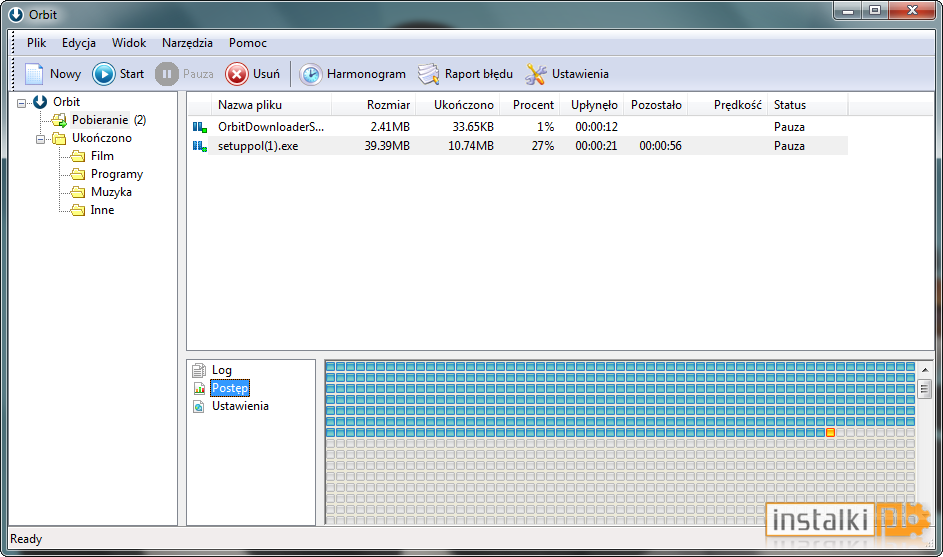 Orbit is full of features for Windows that gives you option to get anything and everything at an unbelievable level of speed and high performance. It is also known as the Downloads Manager Revolution as by using it you can even get stuff from content providing websites like YouTube, WordPress, Pandora etc. Orbit runs on a simpler User Interface as compared to other managers that means it consumes really small amount of resources on your computer. All these required features are accompanied by a simpler User Interface, which consumes relatively smaller amount of resources only. It also offers a variety of protocols like FTP, MMS, HTTP, RTSP etc. Along with other general options, you can also set up a proxy server for general management. Click here to get Orbit.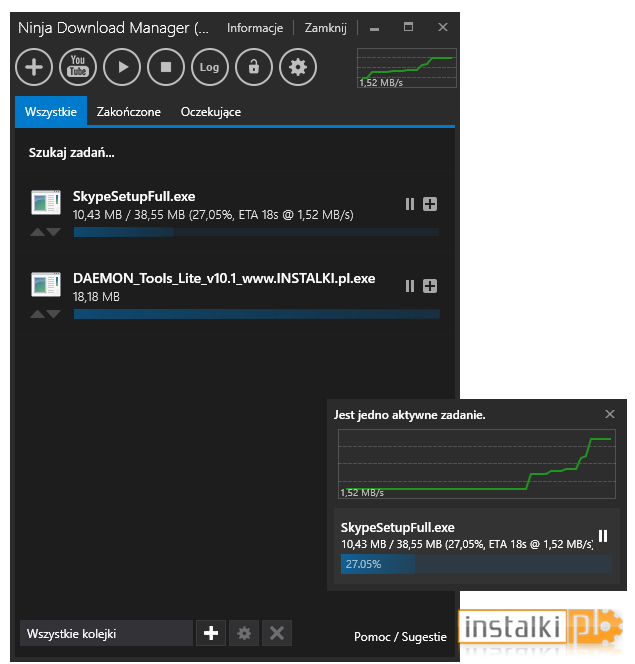 As we know, Google Chrome is not that sufficient with managing files and that is why this manager has come up as an extension to the browser to avoid this problem. NDM helps you manage your files on Chrome with ease and also provides some advanced capabilities. It includes various features like shredding files, downloading queue, speed limiting, supporting multiple languages, availability of themes and letting you customize these themes as you prefer. Check it out here official website.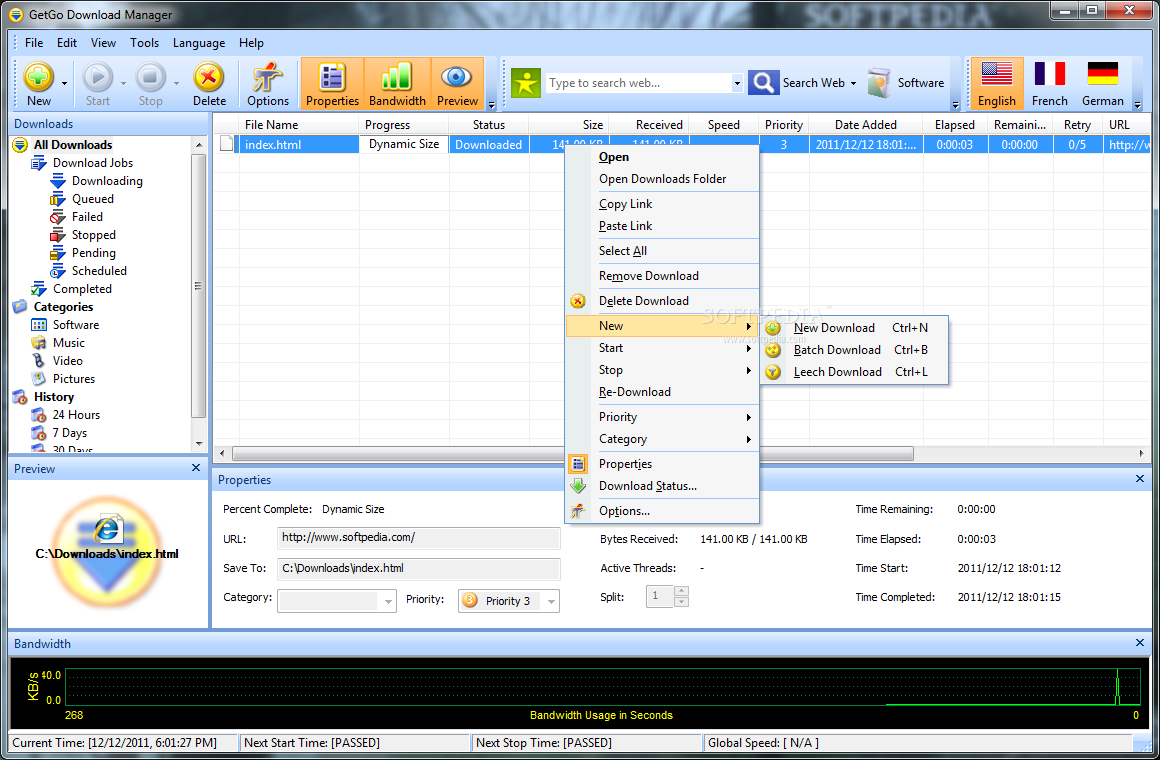 GetGo is designed by GetGoSoft specifically for getting music and video files at fast speed and easily. Using this manager, you can download videos and music from Facebook, YouTube, MySpace, Google Video, Vimeo, MetaCafe, DailyMotion, and many more. When it comes to managing your files, GetGo comes with features like Batch Download and Download Scheduler which help managing all your files exceptionally well. It is also fully integrated with Mozilla Firefox and Internet Explorer. Get it here.
Hope you liked our list of software for managing your downloads in PC and laptops running latest version of Windows that is Windows 10.