What does a game artist do? This is a common question among those planning to launch a project. Game development is a complex process that requires huge resources. A full-fledged product with significant visuals can only be obtained by combining the work of specialists from different fields. This means that every designer on the team is part of a huge game production engine.
When you are hiring a team of professionals, it is very important to know who is responsible for what. In this case, all tasks will be performed as efficiently as possible, quickly and smoothly.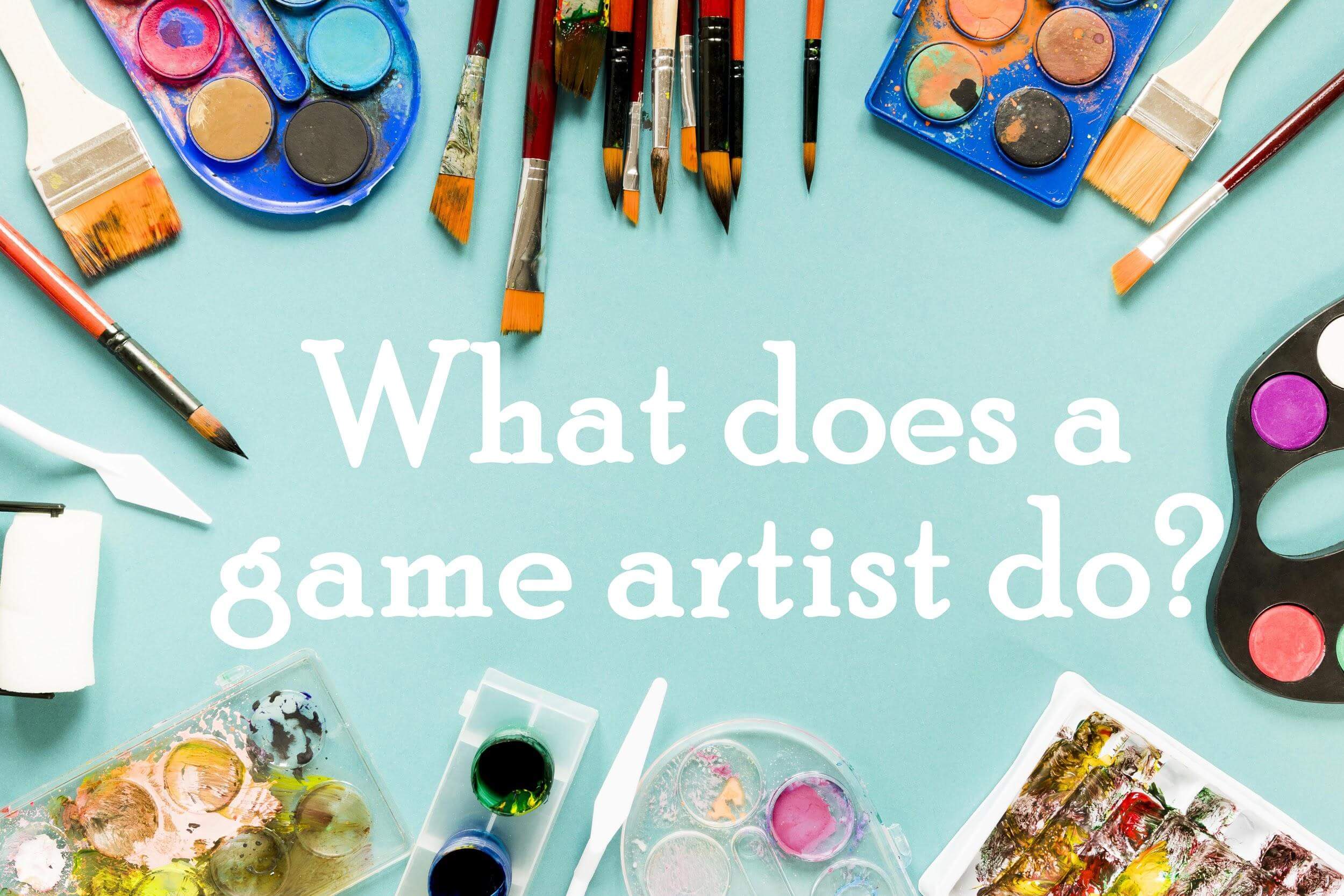 Let's dive into the role of game artists in the gamedev world – their key responsibilities depending on the project and its requirements.
What Is Game Art and What Experts Are Involved in It?
Game art is a strategically important but possibly technically complex process. It encompasses the graphic and artistic design of a product. This product is intended for entertainment, educational and other purposes. Why is it strategically important? It is the graphics that create the whole atmosphere of the project and predetermine its popularity, as well as whether it will ensure high sales.
The art of games is considered to be a complex field. Creativity and talent are intertwined with strategic decision making, technical skills, hands-on experience, etc. No striking project can be realized without a set of artistic skills. A 2D or 3D game artist contributes to the project by their creative artistic vision, drawing skills.
Game artists are thus critical in the whole process of creating valuable products on the market. They are engaged in creating 2D and 3D graphics with different visual effets. They work on such components as characters, environments and other objects with proper textures and lighting. Although digital art is at the core, the ability to create freehand sketches is a very important skill for many tasks. For that reason, these are artists who must be involved at all stages of game design. In order for the art to be as functional as possible, the artist needs to work closely with all designers and developers.
Classification of Video Game Artists
Game artists represent how the game will look finally. These are those who work on concepts, design characters and environments, create textures to them. Depending on the specialization of each specialist, in general, they are divided into:
Concept artists are the most well-known and sought-after type of game artist, as the concept is the starting point for any project. They go from a simple idea or sketch to a gorgeous virtual reality with impressive visuals.
Сharacter designers, as everyone understands, deal with characters. They directly fall into the attention of the players from the first minutes of the game. It is the task of a character designer to create a powerful character, to whom players would like to return again and again.
Environment designers work on locations where players walk, fight, or do whatever the rules dictate. This is also an important role as it affects the gaming experience of each player.
UI / UX designers are those who help players navigate the game through simple menus, intutive-to-follow interfaces. Various design elements are applied to positively influence user experience.
Illustrators deal with static game content – icons, logos, for example. Indeed, they are a less well-known type of game artist. Not everyone knows that these artists exist, but they still deserve attention when it comes to large projects.
Technical artists are the liaison between creative artists and tech-savvy developers and designers. These are specialists with artistic vision and deep understanding of the mechanics of the engine, able to explain the features of certain graphic content components.
And others … Many artists can play multiple roles at the same time or move from one to another within a project. Everywhere there are nuances that differ from company to company, from project to project.
In independent studios, all tasks, sometimes, fall on the shoulders of one expert. In large companies, entire departments are engaged in the game art production. But all the teams need an art director. Small studios really lack it. To create an interesting visual solution, you need a little more than the skills of drawing large robots and fantastic creatures. At http://kevurugames.com/3d-art/, you'll find a professional team of artists specializing in most art directions and styles. So stop looking for artists and start realizing your dream project with talented and experienced professionals!