Oh, it hurts! Waking up one morning with the realization of no data remain in our iPhone really hurts. Have you gone through such a situation?
I suppose you haven't. But no one can guarantee that you will not (I am not intimidating though ). That's why you need a data recovery tool, which is capable of making you gleeful even in that horrible situation.
So today, I am here with Wondershare Dr.Fone review to let you know the features and working of the same.
Download for free | Windows version
Download for free | Mac version
Introducing Dr.Fone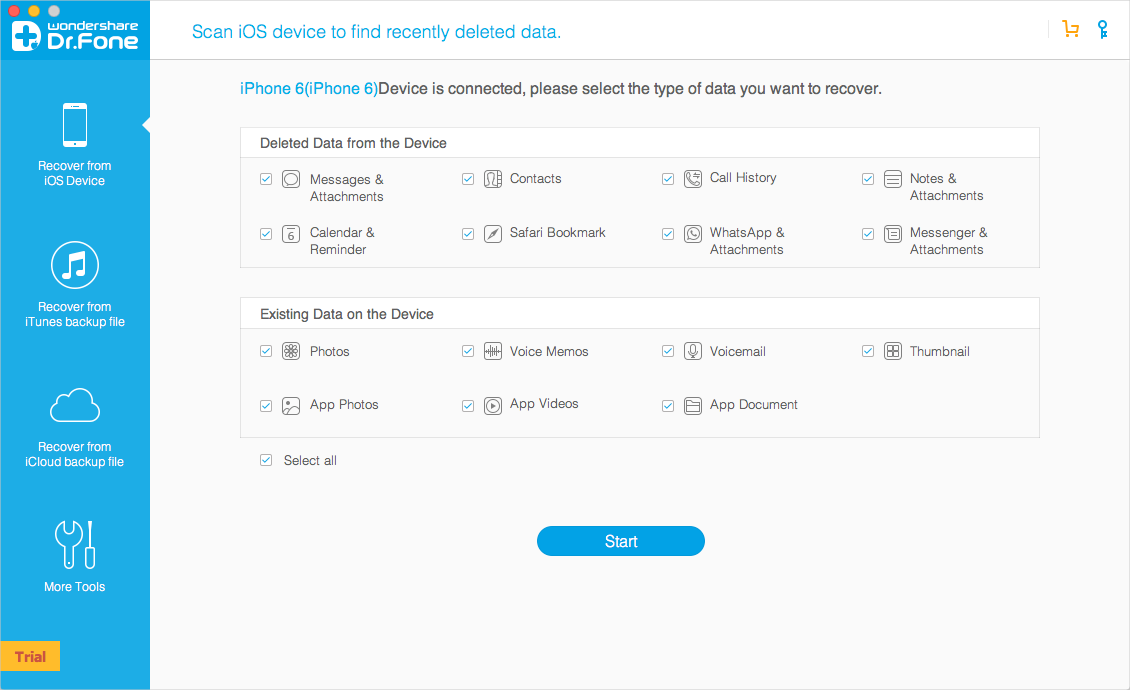 As I said earlier, it is a data recovery tool for iOS. But you need the help of a PC or Mac to get the recovery done. Apparently, your iPhone and the computer should have the Wondershare utility on it.
Before going deep into the working, make sure that you are a person who takes occasional backups.
How does tool Work?
So now we are going to have a look at how Wondershare works.
Step 1: As the first step, you need to download and install software on the computer. Even though it's paid tool, you will get a trial period for testing.
Step 2: Put the iPhone (or any iOS device) into DFU mode. You can read how to be in Device Firmware Update (DFU) mode in the next section.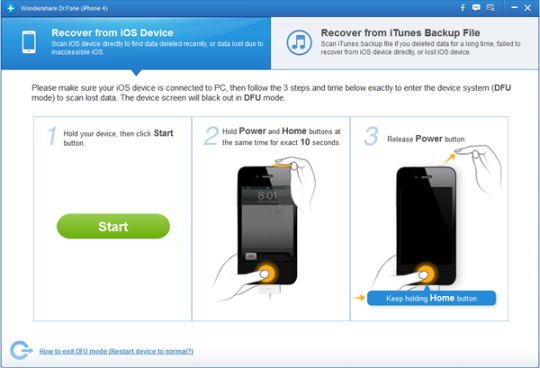 Step 3: Connect your iOS device to your Windows computer or Mac machine through USB cable and launch the software. (Ignore the connecting part if already done).
Step 4: After connecting, you will get three options as top tabs to retrieve data either from the device or your iTunes account or from iCloud. Just pick one of them and proceed to scan.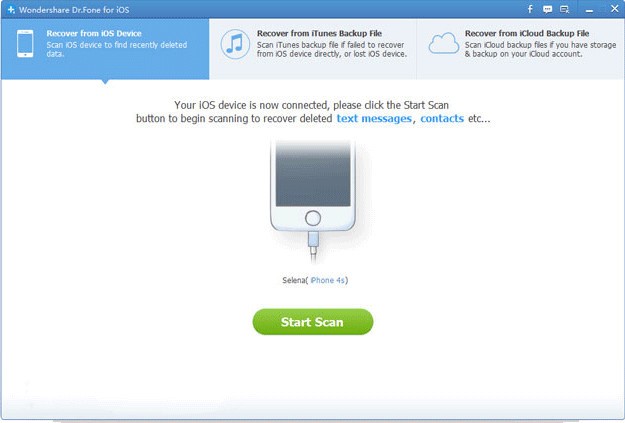 Step 5: According to the backups, it will display all the content including multimedia files, text messages, contacts, etc. You can restore them with a click.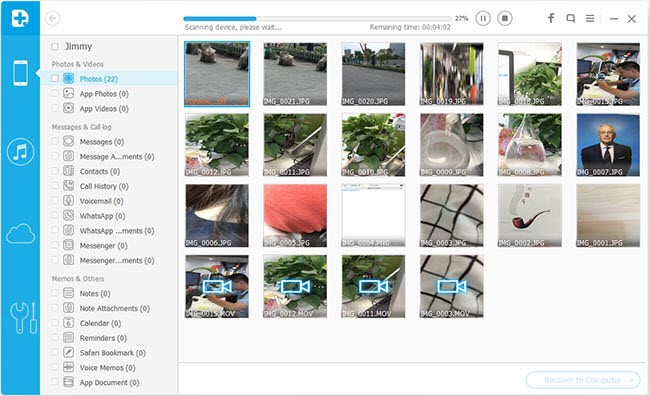 That's all. A restoring process can't be easier than this, right?
N.B. – You need to sign into the iCloud account to make use of backups there.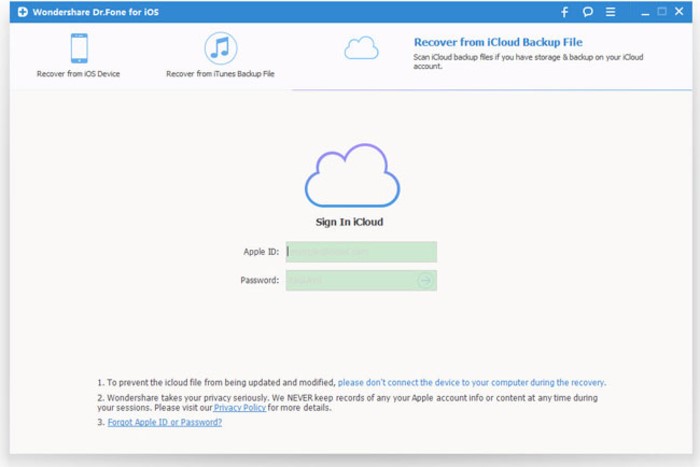 How to Put Your iDevice into DFU Mode?
Step 1: Launch iTunes on the computer and connect your iDevice to it via USB.
Step 2: Power off the device. (Hold the power button and slide).
Step 3: Press and hold the power button for a few seconds (say three).
Step 4: Press home and power button simultaneously without releasing for about 10 seconds.
Step 5: Release the power button and keep the home key pressed for another 15 seconds.
That's all. You will receive a DFU notification on the iTunes window.
I am not going to mention every single feature here. As a trial period exists, you can experience all the premium facilities for a limited time. So just download and explore.
#1. Available for Both Windows and Mac
Not all the iPhones users are Mac customers. Most of my friends having iPhones use Windows PCs. That's why Wondershare launched a Windows desktop application along with its Mac OS counterpart.
The working remains the same on both the operating systems. You will notice some minor user interface difference between them, nothing much.
#2. Restores almost Everything
I have used a lot of restoring software in the past. But most of them (almost all) offer multimedia files recovery that too in an unorganized manner. But software retrieves almost everything including images, videos, messages, contacts, reminders, notes, call history, WhatsApp history, Facebook messenger details, Safari bookmarks and what not!
#3. File Preview Feature
We don't always remember the names of multimedia files. So, it would be like solving a tough puzzle to select one particular file from the list of similar file types. That's where you need preview feature.
Dr.Fone's preview feature gives you a sneak overview of what is inside the file. So, you can easily exclude others and choose the right one.
#4. iOS Device Repair
As the software works in DFU mode, software can quickly fix your device to make the same flawless in the case of any abnormality.
Hence, the next time your phone stays still on the logo screen, just use this software instead of panicking.
Bottom Line
I hope you have got an overview of Dr.Fone iPhone data recovery tool by Wondershare. They have an Android version as well.
Let me know your experience after testing this utility.