Welcome to the review of Biocoded app.It is a free app developed by Biokoda. Biocoded provides secure communication solutions and is currently available for iOS and android and we are reviewing android version of the app. Through encryption, Biocoded provides a secure communication channel for communication. Let us explore more about it learn some of its features and functions.
Exploring Biocoded
In today's world, nothing is secure, especially when we talk about digital privacy. Science is advancing with each day so does hackers. Now days it is very easy for hackers to access our personal information, they can easily tap our call, read our personal chat or access someone device to read our previous chat. Only a few things can save us from these hacker attacks and encryption is one of those. And Biokoda is one of those companies that provide encrypted secure communication services. Let us explore more about Biocoded and understand some of its features and functions. Biocoded provides secure communication channel by the process of encryption and ensures three basic requirements of secure communication that are Confidentiality, Integrity and Availability. In biocoded end to end encryption takes place ie message send will be decrypted at the recevier's end (device) only. Have a view to below points to know what this android application exactly do.
1. User can make and receive encrypted voice calls, hence there is no fear of call tapping, do your confidential talk or private talk fearlessly.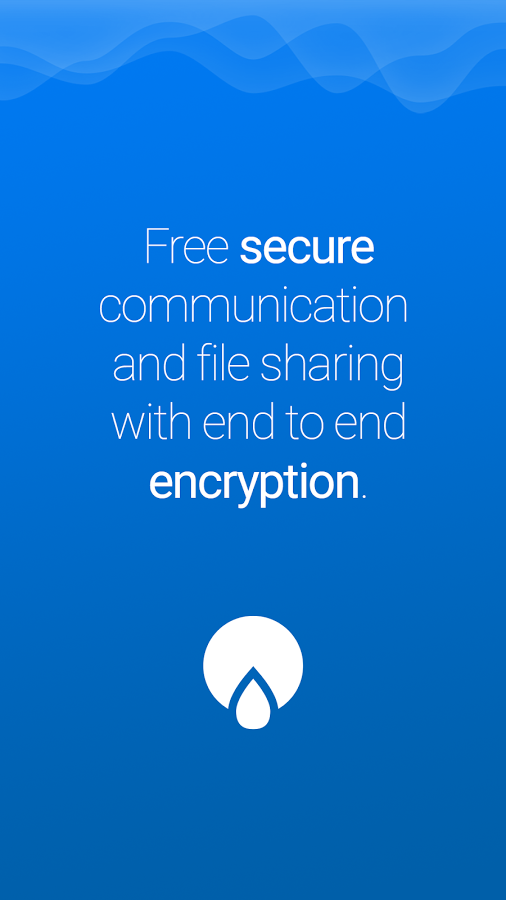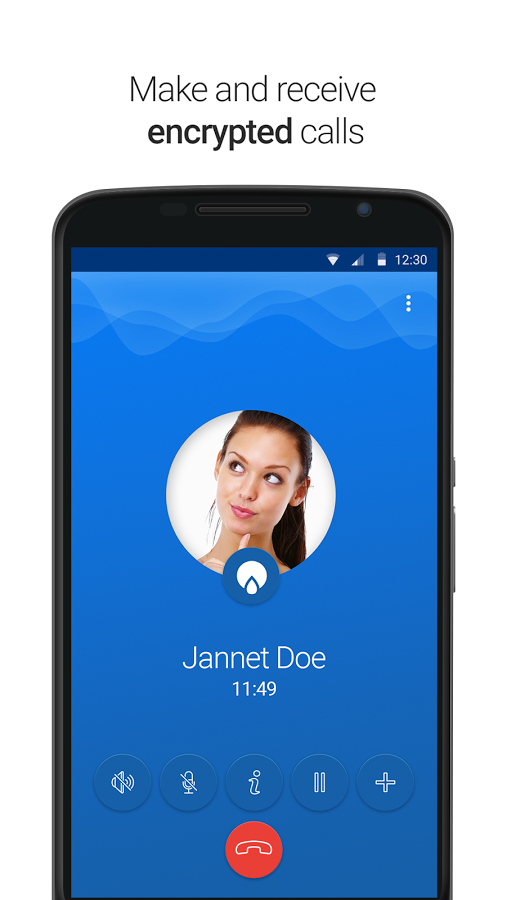 2. The user can send encrypted text messages. It would be very difficult for hackers to access these messages.
3. Set a timer with each encrypted message. After specific time the message will expire. Hence, if hackers hack the device and access the information they will get nothing.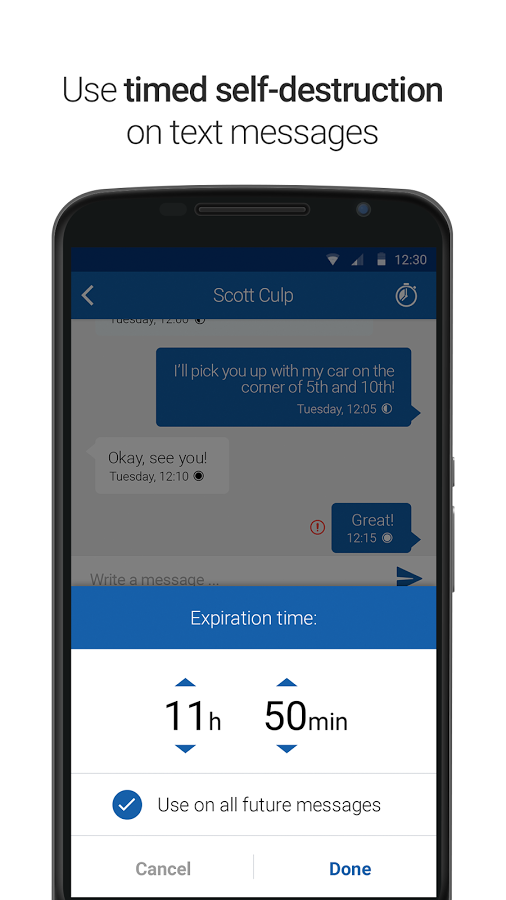 4. The user can send and receive encrypted images to or from other users.
5. User can also send voice messages to the other users.
6. To ensure full security and privacy various options are available in privacy settings like delete messages, clear call history and wipe data. Through wipe data option user can delete all the information stored in the app even account gets logout after using this function.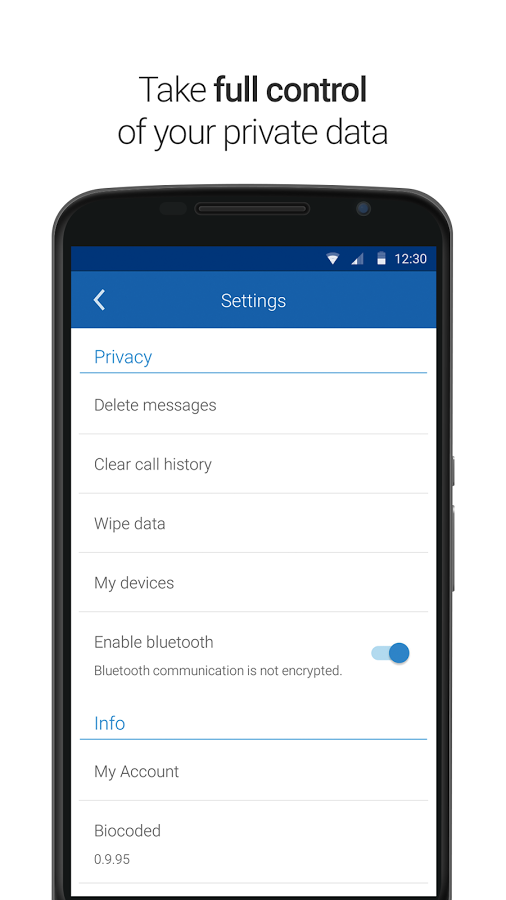 7. It also easily integrates with inbuilt address book of the device.
One thing we also like to mention that Biocoded provides fully secure communication and on the device data is fully secure even from forensic investigation. ( According to official website ).
Note : You can't take screenshots of this app as its kind of blocked.
Final Words
There are many things to discuss about this secure app but we are ending this review post with some pros and cons which we noticed while using the app. So have a look at a few of those.
Pros
There are numbers of the plus point associated with this secure communication app and few of them are mentioned below.
1. Smooth user interface.
2. Responsive interface.
3. High quality of voice communication. We didn't notice any noise while talking through the app.
4. On premises is available and this feature is absent in most of the leading giant of the same field.
5. Highly secure and provide some useful option to ensure security and privacy like wipe data.
Cons
Nothing is perfect in the world and so with this application also there are some cons. Below are some points which we would like to highlight about the app have a look at them:
• Not available for Windows phone.
• The Conference call feature is missing.
• Multiple device support is also missing.
While going through the official website, we learned that all the missing features are going to be available soon that is the company is going to launch its windows version soon and will also support secure conference calls and mutliple device support soon . So what are you waiting for just download this app and secure your call and data from attacks and it will take only 19 MB of space of your device so just try it once. So we can hope you would like this encryption application, Biocoded review and please share your thoughts with us through like, share and comments.