Microsoft Windows is an accessible operating system that has enabled the regular people to do more than just entertain themselves. Microsoft is one of the first companies to come up with an innovative operating system that exceeded scientists expectations. Windows has removed the gap between the scientific computer to a regular computer the way we know it today.
Windows comes with many default functions and program that allows you to view, edit, and print the documents or images. Windows default programs are the entry-level functions that are supposed to work as a temporary solution but the permanent. The Windows allows the third-party developers to come up with their version of the software to make the Windows users lives easy.
If you are a basic user, then Windows default viewer is suitable for you and stick to it because it's easy and not complicated. If you are a one-more-step ahead kind of guy, then you should be completing the list.
*1 Picasa
Many of you might be laughing at it, but there are more people out there who would love to have a simple photo editor and viewer at the same time. If its all about the elegant and straightforward viewer, then you should go for the Picasa.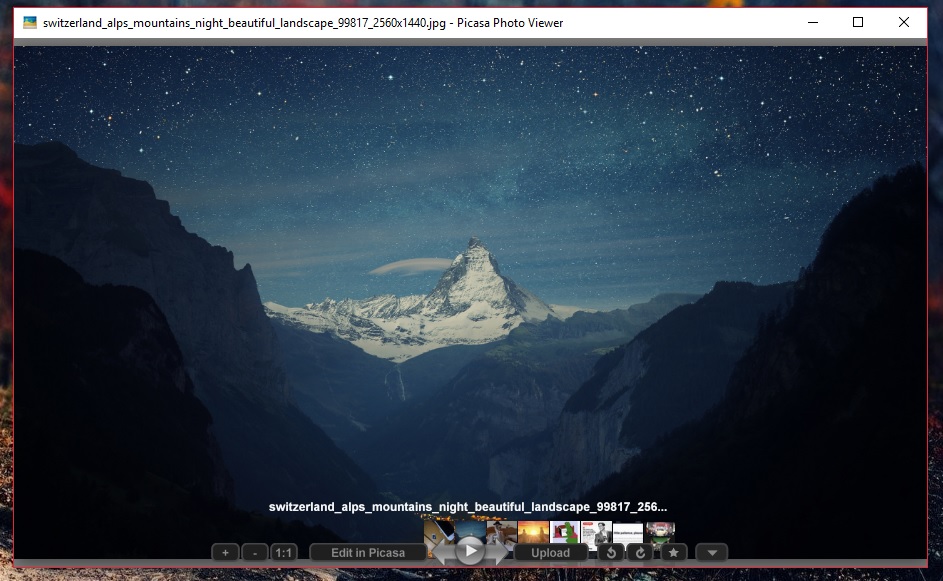 There are tons of features the Picasa editor and viewer has to offer, and it does not slow down your PC whatsoever.
The viewer is elegant and has simple options, which is perfect for a non-technical person.
The editor is something we have been using it for a long time, and it works excellent toning up the images.
Note: The editor doesn't support GIF and PNG format images.
Download now
( http://filehippo.com/mac/download_picasa_for_mac/ )
*2 Dimin Viewer N5
Dimin Viewer is known as the lightweight photo viewer available for the Windows OS. The viewer supports all major formats, so you don't have to worry about the unsupported formats. The viewer is also capable enough to understand and view the RAW photos without any issues.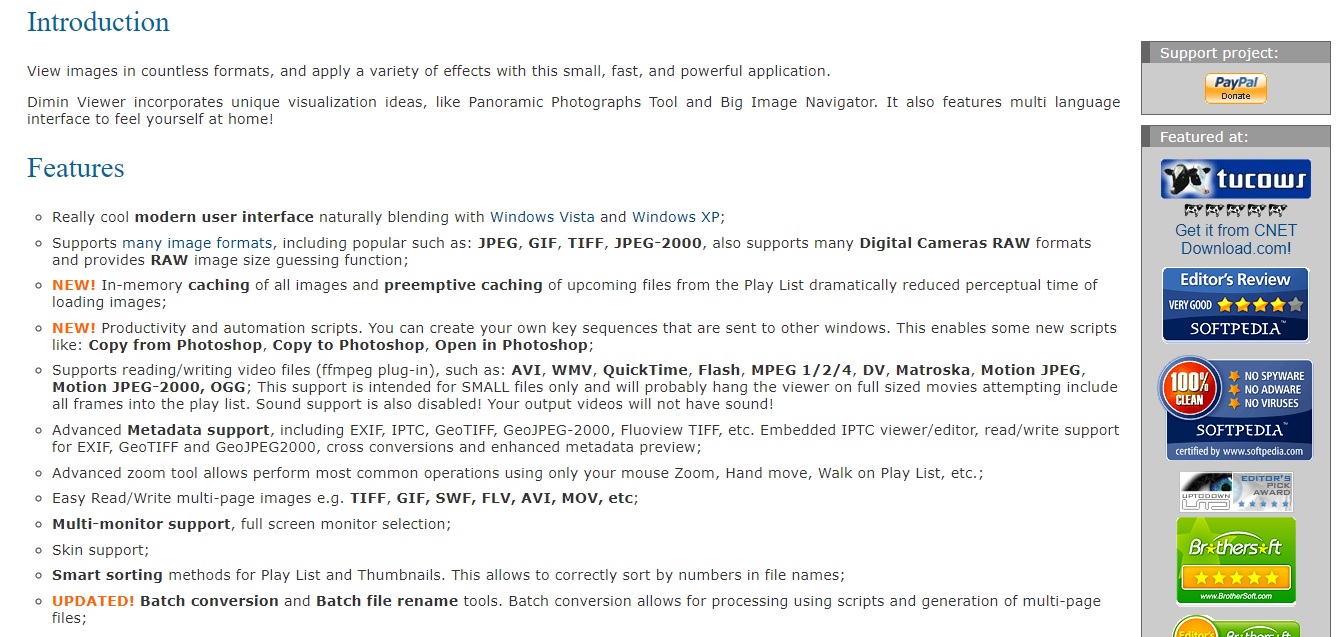 The developers of the program release stable updates whenever it is required for the users.
Download now
( http://www.dimin.net/software/viewer/ )
*3 XnView – Powerfull Photo viewer, Editor and Batch Converter
XnView is one of the famous programs out there, and the reason why we have listed it in the third is that it's not lightweight. However, that does not mean performance is compromised. The XnView is a decent viewer, which offers hundreds of image format, which means there is no format created that XnView does support. We are highly recommending it for the professional like photographers, creative team, and more.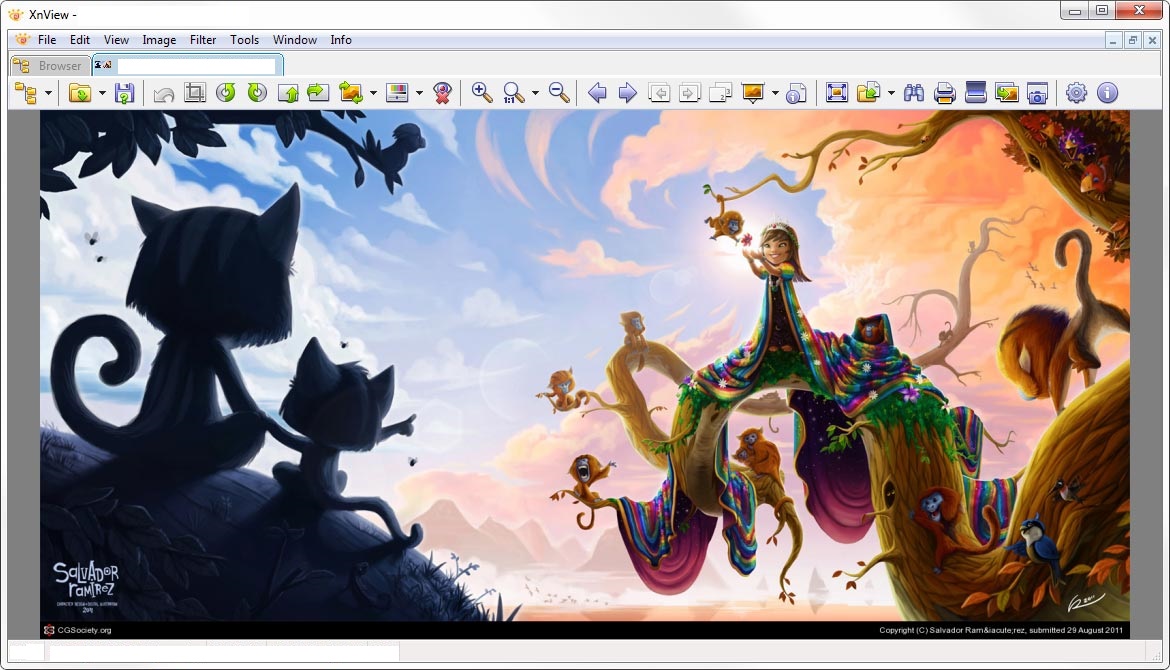 The program also can find out similar images throughout the drives and help you delete repeated pictures thus saving space on your Windows PC. Above all, it supports Windows 10 at full capacity, so no need to worry about the compatibility.
Download now
( https://www.xnview.com/en/xnview/ )
*4 WildBit Viewer
If you are looking for something that is lightweight and supports the latest Windows 10 build version, then this should be your choice. The program supports over fifty plus image formats, so you don't have to worry about the incompatibility. The performance of the viewer is average, but it does not slow down your PC. It works flawlessly on Pentium E2810 processor running Windows 10.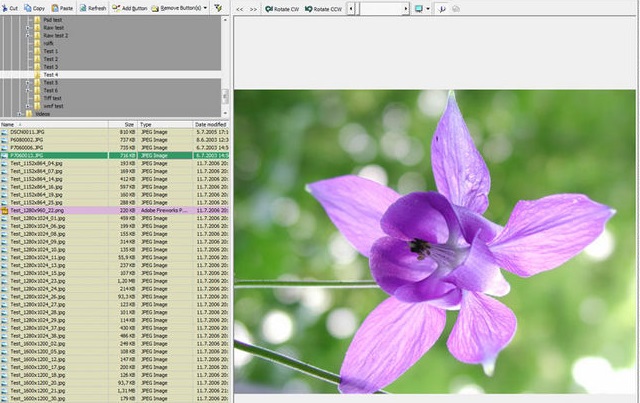 Coming to the editing part, the viewer is also an editor, which means you can create a bunch of slides using more than 150 transition effects. The output will be incredible and if can also add the voice (Recorded) to the slides.
Download now
( http://download.cnet.com/WildBit-Viewer/3000-18488_4-10424249.html )
*5 123 Photo Viewer
If you are not heavy users then you will be going to love it. The program is for the basic users, who want to experience something extraordinary. You don't have to worry about the compatibility because it supports Windows 7, 8, 8.1, and 10. (Any build version of Windows 10.)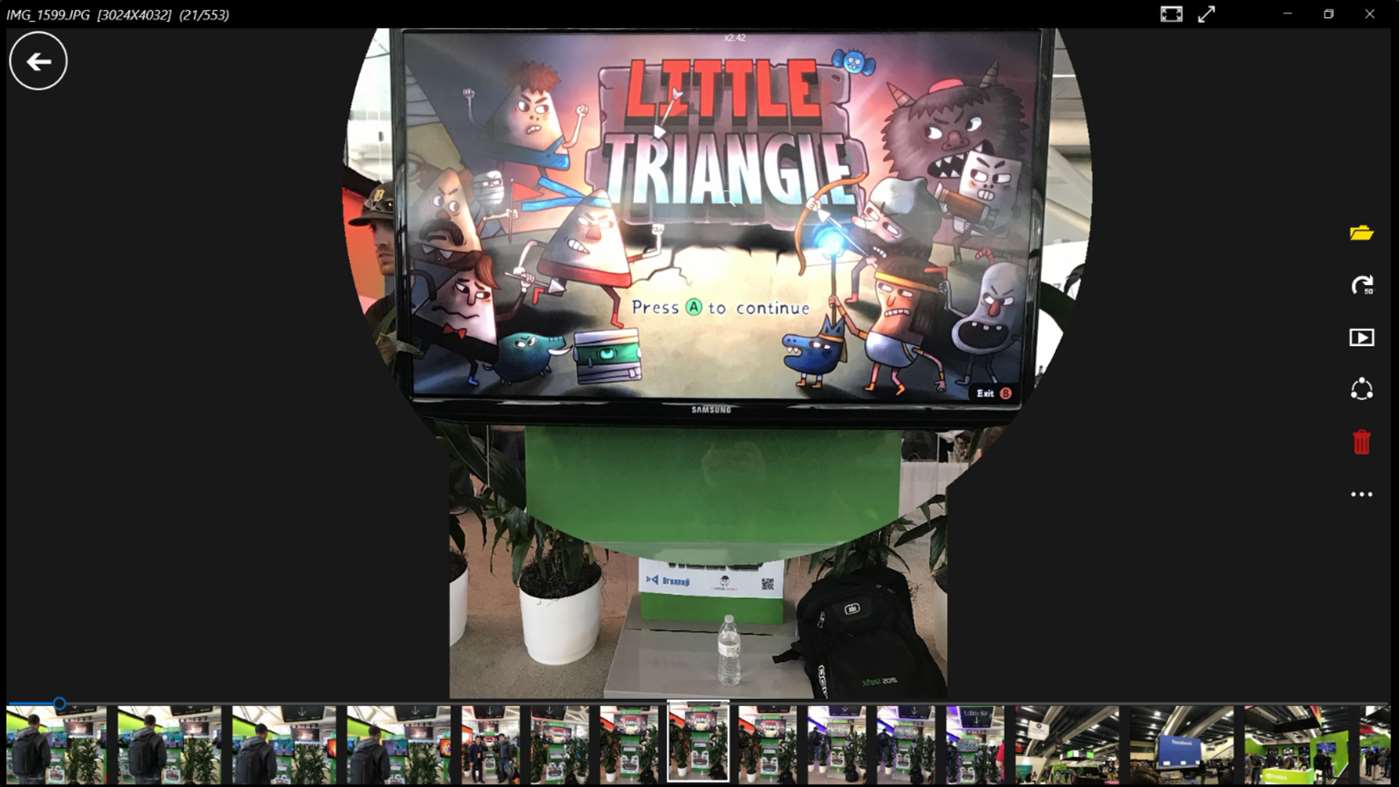 The photo viewer can open almost any popular image format, and you can delete any photo just by clicking DEL button from the keyboard. Definitely, an interesting lightweight photo viewer that does more than default version of Microsoft.
Download now
( https://www.microsoft.com/en-in/store/p/123-photo-viewer/9wzdncrdxfxg )
Conclusion
Now you have some of the advanced to the lightweight replacement for default Windows viewer. Let us know what do you think about it the comment section also tell us which one is your favorite.