Social media has now become an integral part of any online-or offline business. If you are the one ignoring social media, you are ignoring a huge customer base. Social media is a huge source of traffic for your website and has got an amazing potential. There are lots of social media WordPress plugins that can be used to promote your website online. So, here is the list of some of the best WordPress plugins that you should integrate with your WP website.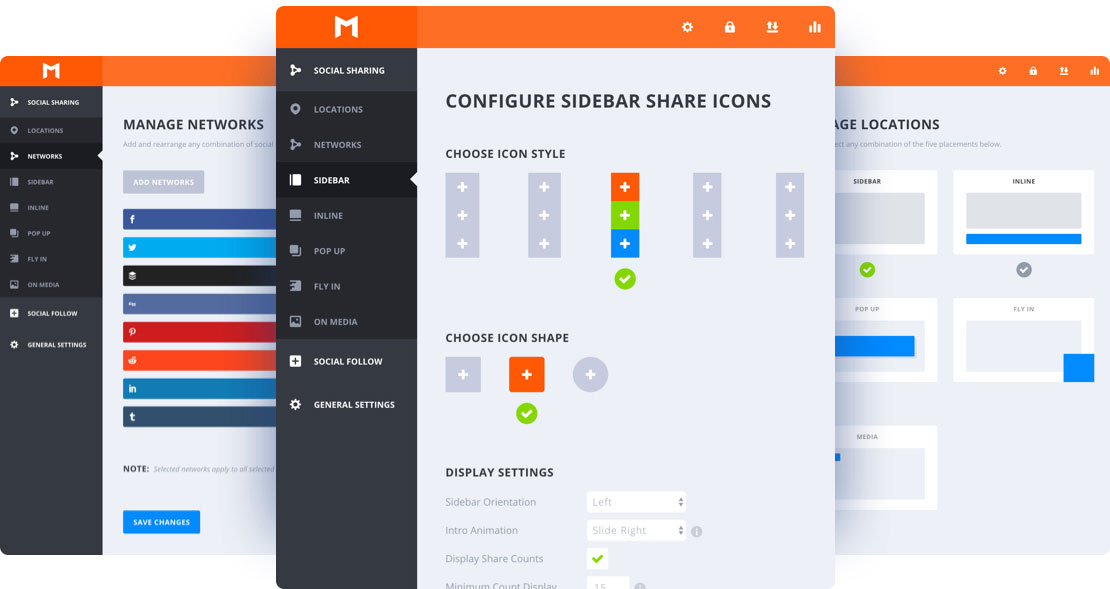 Monarch is one of the best WP social media sharing plugins to have installed on your website. You can take social media sharing to next level with Monarch. It has more than 20 networks to choose from including the popular ones like Facebook, LinkedIn, Pinterest, Twitter, AOL, Digg and more. You can add sharing buttons at 5 different locations on your site,
Moreover, it supports a floating sidebar making it easy to add icons fir users to share your content. It has unique hover styles for vertical and browser edge orientation of the sidebar. The icons can be added to images and videos, above and below the posts, automatic popups and automatic fly-ins. The best part is that Monarch settings can be managed from a simplified, easy-to-use dashboard.

WordPress Social Share makes it easy for you to integrate social sharing, social login and commenting functionality, all on your existing WP site. It lets your users share content on more than 100 networks including LinkedIn, Facebook, Reddit, Pinterest and more. You can easily customize the icons that you are using, enable/disable custom post types, individual pages and posts.
It allows social login from 10 different networks that include Twitter, Facebook, and Instagram as well. People can easily engage and interact using this plugin and share the content all across the web. If you are looking for the best, it is the best.

If you are looking for a reliable and most effective social media plugin than no doubt Shareaholic can end your search soon. It is packed with a wide range of features making it easy for the users to get there content shared across different networks on the web. It also supports share counters for various platforms like Facebook, LinkedIn, Twitter and more.
It comes with Google Analytics integration and a wide range of URL shorteners. You can strategically use vector share buttons and follow icons under or above the posts helping your website visitors to share your content and maximize its reach.

If you are using WordPress for long, you might have used this awesome plugin once in your journey or might be using it now as well. It is an all-in-one plugin having functionality for security, SEO and social media marketing and engagement. It is one of the most powerful and reliable plugins in WP repository. One can easily automate social media sharing of the new posts, add sharing buttons and dedicatedly manage every aspect of a WordPress site.

Social Warfare media warfare is another stunning social media plugin offering a wide range of features and functionality to the users. It is a one-stop shop social media plugin to reduce load on your WordPress website. Add social media sharing buttons to your pages and posts. Add the social share counters, add most popular posts based on this counter and even the click-to-tweet functionality. You can even use shortcodes for manual placement of sharing icons.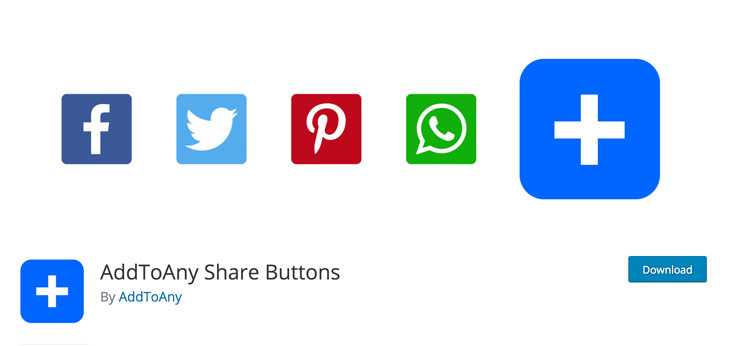 AddToAny is a popular social sharing plugin on WordPress.org and has very active plugin development, high installation counts and a high rating too. It offers 100+ networks to add sharing buttons. Your users can easily choose their network to share your content. If you have a country specific audience, you can easily utilize the most active channel in that country to get your content shared by the users.
The Bottom Line
So, these are some of the best social media sharing plugins you can have installed on your website to promote your content and help your visitors to share it on there personal and professional network. Let your content get shared by different users so that you can get more traction on your website.