It is quite big challenge for companies and businesses to have excellent engagement by interacting regularly with them and have regular conversations with them to deal with the different aspects of the business. They look on for many ways to communicate with customers to have them engaged with company brand and products. Acquire.io is such website that aims to help these companies by helping them to connect with the customers over the online through a specialized platform. They offer a perfectly designed multi channel messenger that can be used to acquire and grow customers which will eventually results in great sales, support and marketing. They offer extensive features that instantly strike with customers making in one of the reliable platform to depend to develop the customer interaction messengers.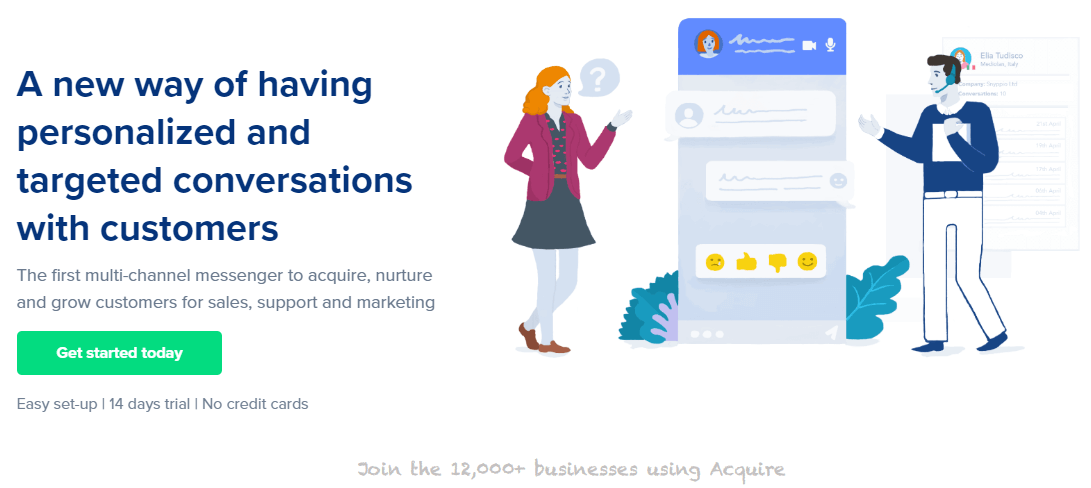 Features of Acquire.io
As already said, aquire.io presents its customers with unique and extensive features that makes it one of the most reliable source for building interactive messenger solutions to their business. Here are the features offered by acquire.io: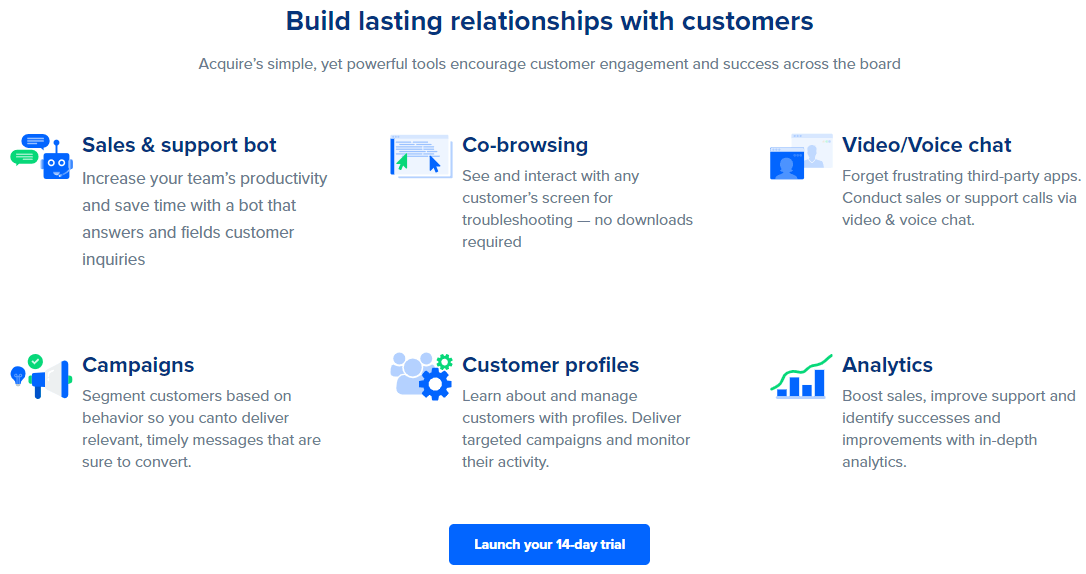 Live Chat: Live chat is unique solution that makes any service based business to increase their name in the business circle. Live chat gives the scope for the customers to interact directly with the agents of the company in order to meet their queries. Acquire.io provides best scalable tools that make these real-time chats more interactive and engaging with great solutions. Acquire live chat offers the fastest and effective way of interacting with the customers on the business website or through the mobile applications. This tool will help your business to reach to the customers and find the right customers through engaging with them to create impact on their mind and will give customers an instant access to the support team of the business or company unit. You can directly continue from the previous chats with customers and helps to interact with customers either through one-to-one messaging or group messaging which gives easier collaboration with the customers.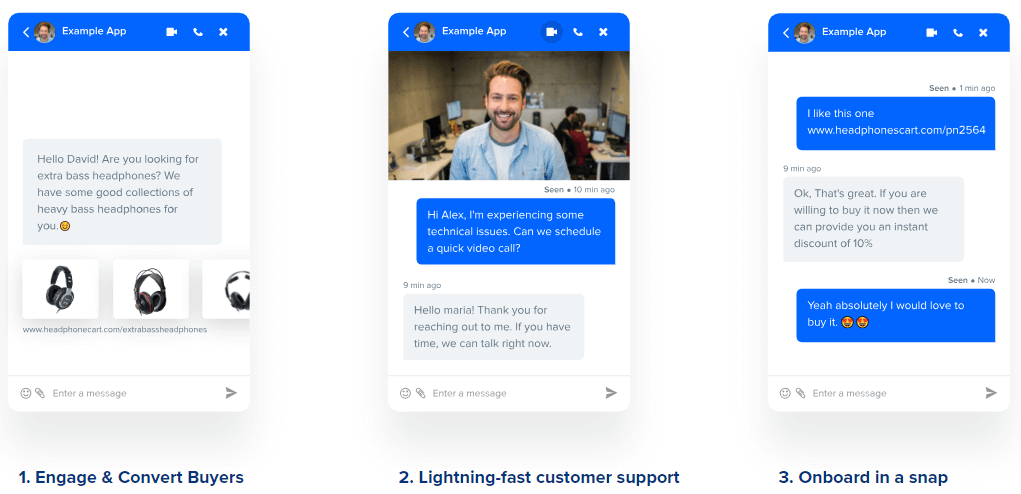 Co-Browsing: Co-browsing is another unique feature and product offered by acquire.io which aims at increasing the trust and engagement of companies or business with the customers. Co-browsing helps you to communicate with your customers directly from the web screen in the real time (this is a real time saver for customers as the person can will be navigated to the right page/info by the agents). Acquire gives the freedom to business agents to make changes or mask any field on the browsing field from the customers. It provides options such as highlighting the information to help the customers to move in right directions and help them through navigating between the pages of different fields in the service site. Co-browsing doesn't require any downloading; it just needs a co-browsing code that will be shared by agents with the customers. Acquire also introduced co-browsing through the mobile apps and browser recently. Co-browsing gives an instant on boarding experience to the customers which with great customer support and enhanced call center experience.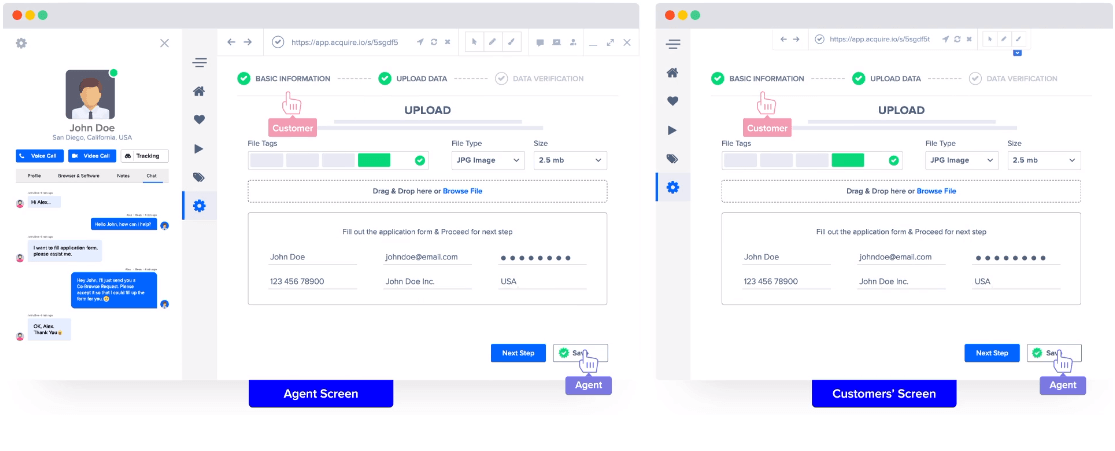 Chatbots: Chatbots are becoming increasingly popular these days as many companies and websites are using this tool to help them to interact with customers instantly without any need of any agent or specialized employee which in turn helps you to save a lot of money and the end user can get instant reply (no need to wait in queue like other chat clients ? ). Acquire develops best Chatbots solutions that are use powerful machine learning techniques to interpret the customer queries and answer them through the most relevant answer. They work with your customer support team and help to answer more 80% of queries through their learning mechanisms that learn through the new experiences. All that needs to use the chat bot is to import information, train the bot and deploy it in the website.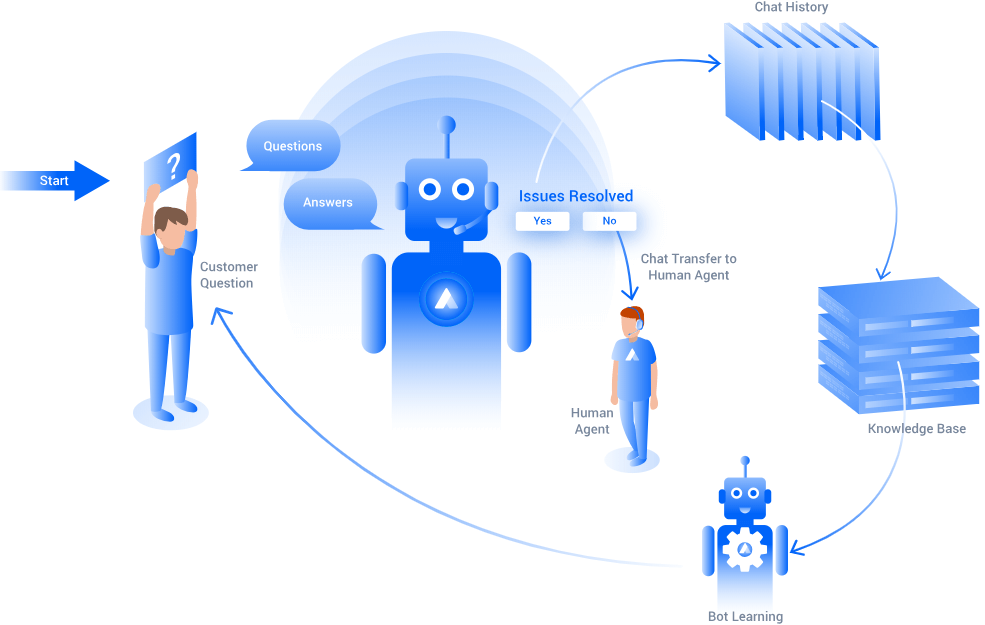 Profile-management: Profile management solutions by acquire will help you to keep track the customers' crucial data to build an individual profile for each customer. We can manage the customer data and communications by learning through their profiles. Also, we can build up a timeline that shows the interactions between customer and company. This will help you to keep track down of all the customers' activities and interactions which can help you to provide better solutions to the customers which improvise their satisfaction.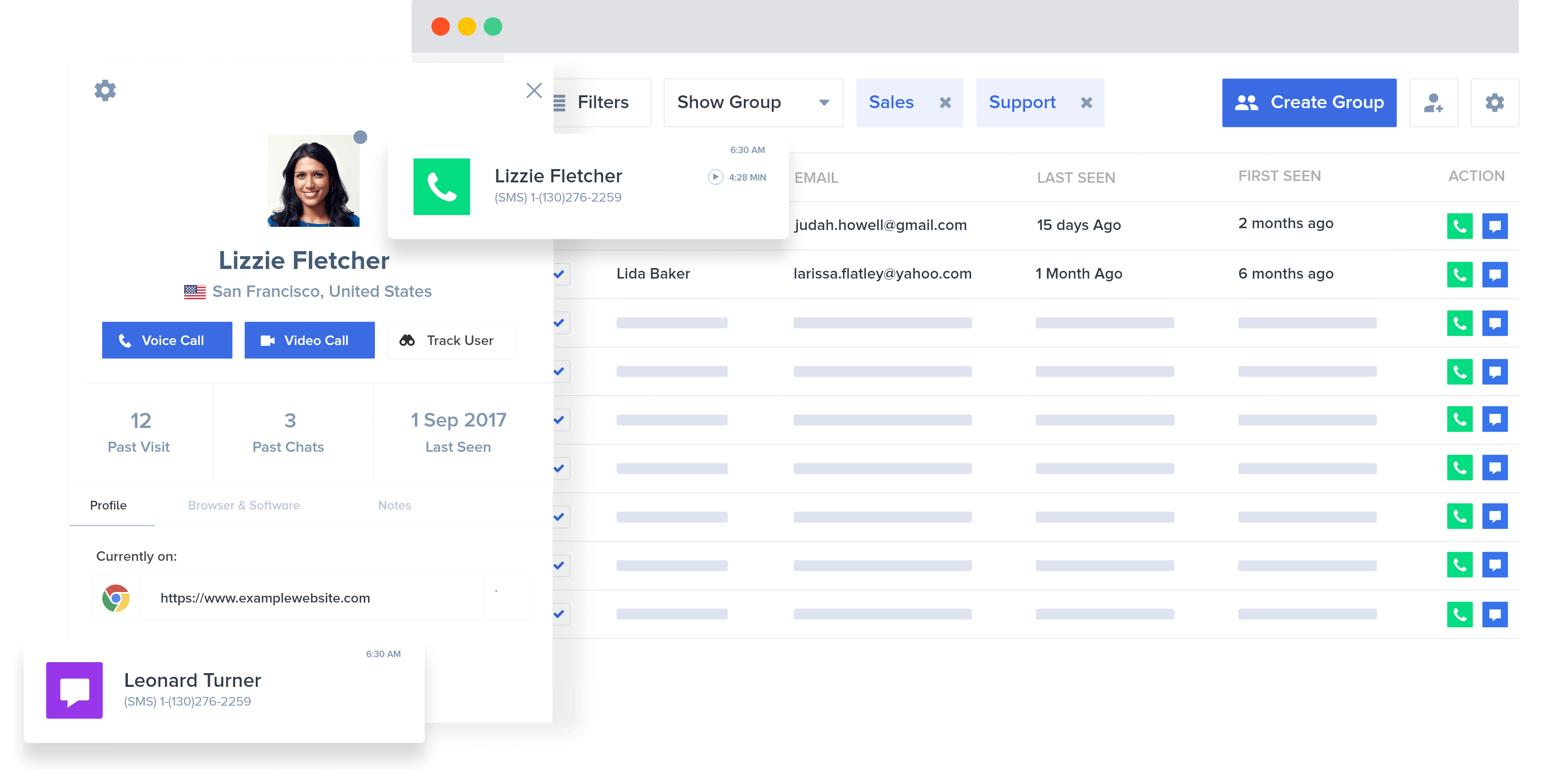 Analytics: Acquire knows the importance of taking important decisions carefully and hence it provides you with powerful analytics tools that will help you to take the data driven decisions. It provides a live chat analytics and performance charts which can be monitored in real time to the working of the team. With the analytics data, the products and services can be optimized to choose the best informed decision and take insightful decisions. Analytics also helps to train the bots and come up with more interactive answers to customer queries.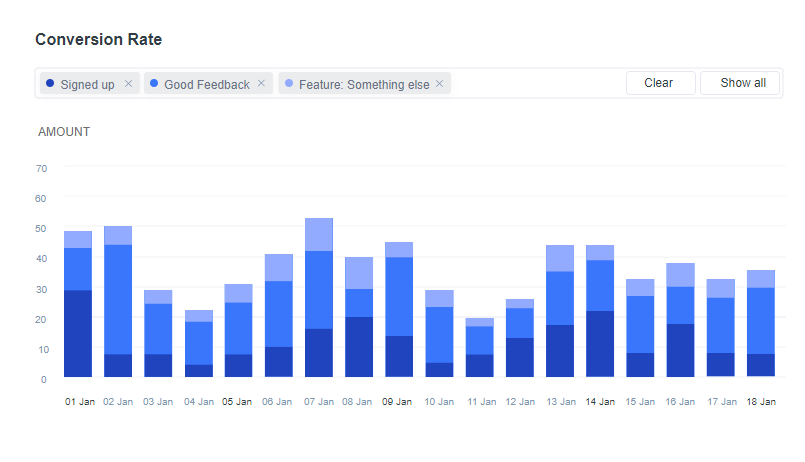 Pricing
Another great thing about acquire.io is the free tools and free trails provided by them to get to know about their products before using them. The basic tools with limitations on customer profiles and limited features will come at free cost to the customers and it is best for new businesses to choose this plan before moving to premium plans. Others plans include premium plan and team plan which comes at $25 and $200 respectively. They both come with all extensive features and gives unlimited access. Premium is more suitable medium business and team for great growing teams with lot of agents.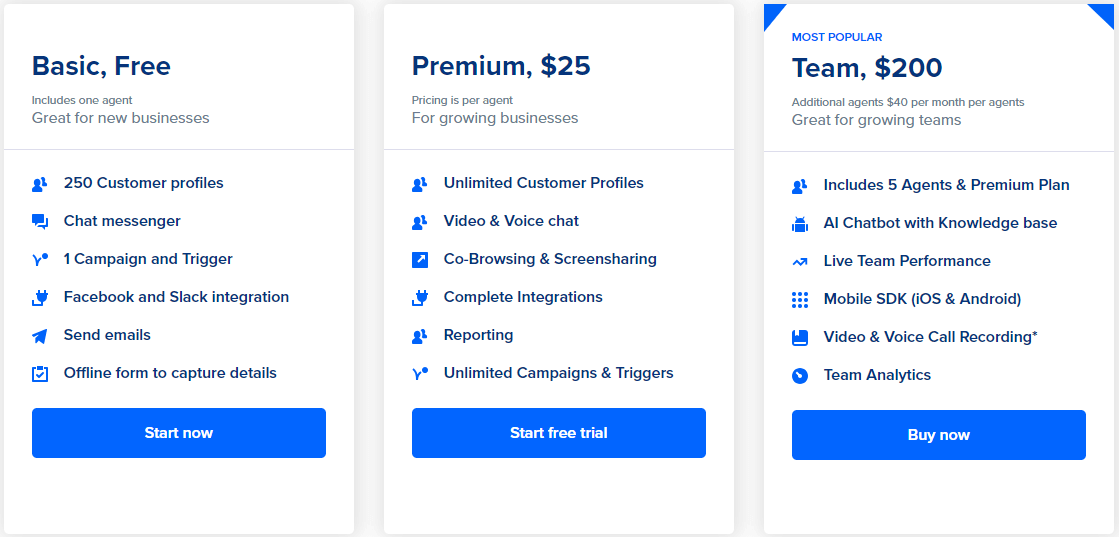 Final Verdict
It is wide known fact that, many companies and business struggle to interact with customers and solve their queries in time resulting in negative impact with customers. Acquire is a great options for companies which comes with great unique features like co-browsing and live chat along with management and analytics tools. Also, pricing is reasonable. All in all, acquire.io can be considered as best platform to get effective online tools for business sites.