Most of us have shifted from conventional books to e-books for information gathering. Although the advantages of this practice is debatable, it is surely here to stay. Thus, to remain ahead of the curve, everyone should embrace the change by getting themselves an e-book reader app. There are multitudes of them all over the Internet, suited to different e-book formats and user preferences. When it comes to market share, PDF is the biggest player on the block. It is highly sophisticated and boasts great quality apart from being uneditable. Therefore, investing time into choosing a PDF reader app which suits your needs is worth your while.
If you are nocturnal in your study habits, it is best to get an app with "Night Mode" option to save your eyes from additional strain. It also consumes lesser battery power since most of the screen doesn't need illuminating.
PDFs are also the best bet for you to transfer files across platforms. They are highly portable and are usable on Windows. Linux as well as on Macs. They are also used to make portable presentations. It acts as an alternative to Microsoft PowerPoint and can be a lifesaver if you are a Linux user.
If you own a Windows PC, chances are you already have an app for viewing Portable Document Format files. Unfortunately, these have very limited capabilities and are bulky. There are tons of better options you need to consider before you get satisfied. The best part is, most of these are free, saving your pocket from shelling out those extra bucks for additional features.
Here is a list of some of the best PDF readers for Windows 10 laptop, surface pro, PC
Xodo PDF Reader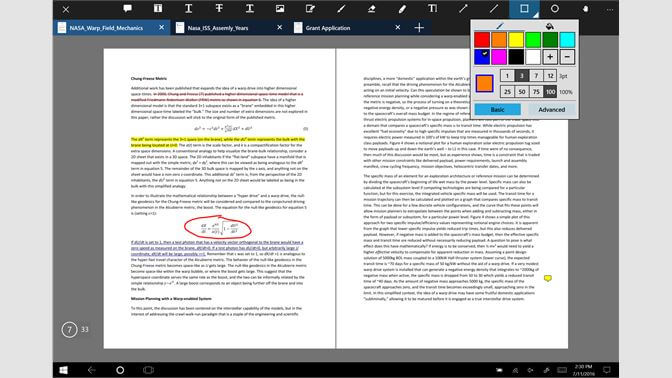 Free to use
Allows you to save and fill Portable Document Format forms
Let's you add comments and notes for later reference
Has a sidebar featuring a table of contents if the original file is well documented and is a great utility for quick navigation
Night Mode for use in the dark
Download link : https://www.microsoft.com/en-us/store/p/xodo-pdf-reader-editor/9wzdncrdjxp4
Foxit Reader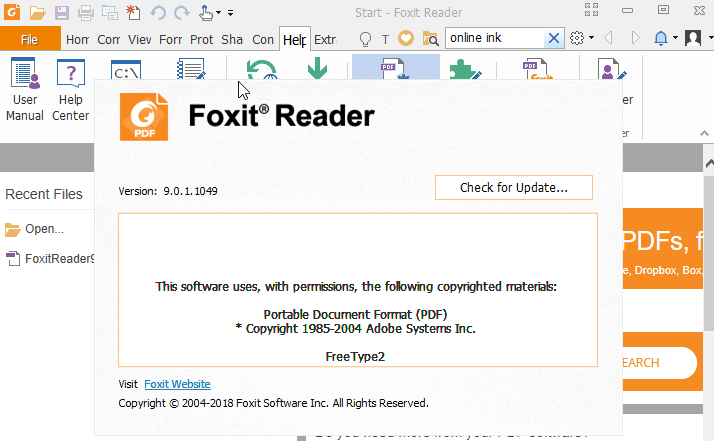 Free to use
Lightning fast file handling. All files, no matter how bulky, are opened within a blink of the eye
Let's you highlight and annotate parts of the document
Free download : https://filehippo.com/download_foxit/
Nitro PDF Reader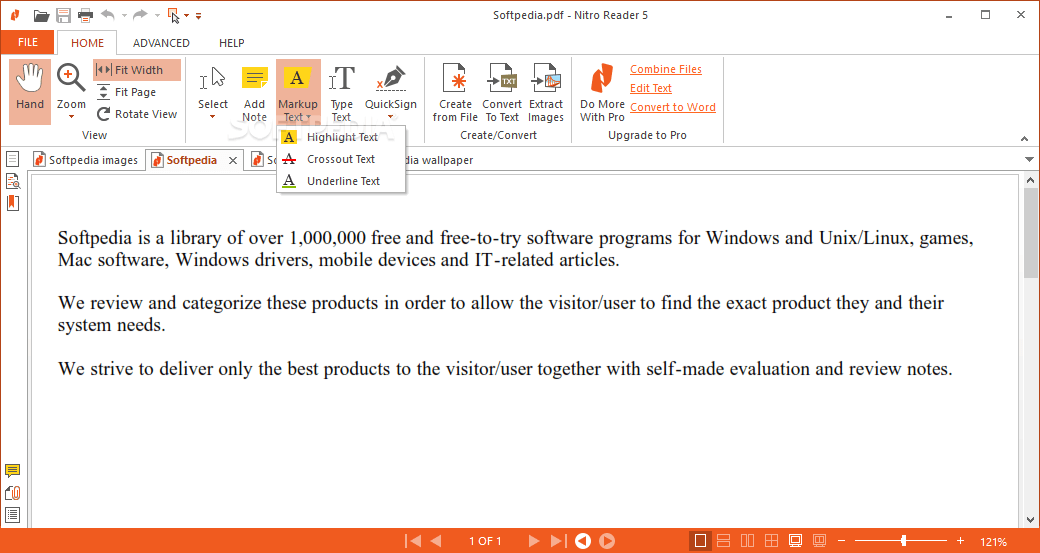 It is a free software
Is useful for Portable Document Format creators as well as users. Has an extensive set of features that allows you to create a large array of documents ranging from forms to comics to books
Has options for sharing over cloud. If you have a friend using Nitro Reader as well, you can upload a document on the Nitro cloud and give him/her access to the same file as well
It is ideally suited for Windows users
Boasts an ergonomic interface
Get it now : https://filehippo.com/download_nitro_pdf_reader_32/
PDF Annotation Lite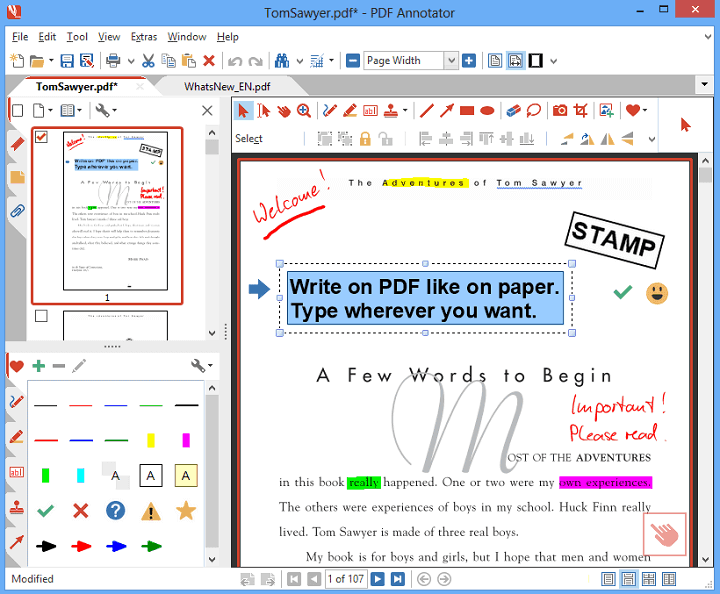 Free-ware
Allows you to freely edit PDF documents as you please. Highly useful in creating notes and adding explanatory diagrams for later reference.
Useful for Portable Document Format creators
Ideal for Windows 10 users, but is supported on previous versions of Windows as well
Grab this software from here : https://www.pdfannotator.com/en/
Soda PDF 3D Reader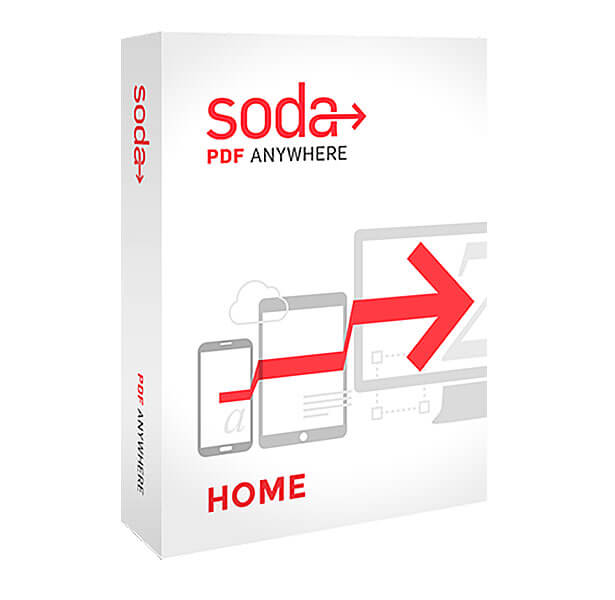 Free-ware
Has a real life bookish appearance. When you go through pages in this app, it displays an animation of a 3D page flip
Has a lot of viewing modes, such as: Single, Continuous, Dual and Dual Continuous
Can convert PDF files into MS Word files with ease, without hassle on the part of the user
Can add notes, shapes and images to Portable Document Format documents
Download now : https://www.sodapdf.com/pdf-reader/
Adobe Reader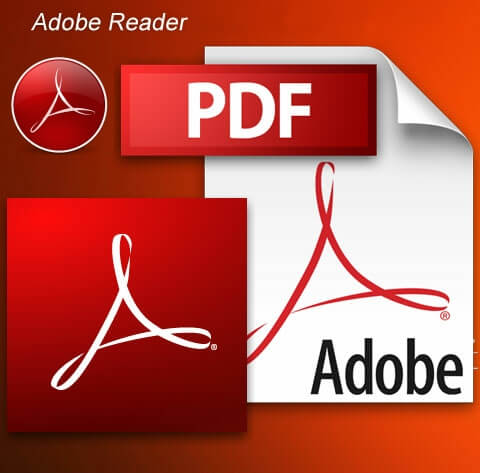 One of the most well-known and trusted software of the world and has a user base of over a million
Free, but has a paid version which has additional features such as image and content modification as well as conversion between file formats
Supported across many platforms including Android and iOS
It has a Portable Document Format to Printer option which helps to print a document very quickly without taking much trouble
Features Drag and Drop option to open files
Download now : https://get.adobe.com/reader/
Final Words
These are the best PDF readers available in the market free of cost. They are mostly lightweight and are not CPU resource intensive, and hence are bound to run on all Windows systems with reasonable specifications. So, go ahead and choose the one that best suits your needs and start reading.