LambdaTest is an amazing web-based testing platform to assist developers in assessing their software needs. This system helps the developers to quickly release their products, which can arrive at the market at a faster rate. You can seamlessly test your websites or web applications across more than 1,400 browsers versions. It can run on multiple operating systems in varying screen resolutions. You can use this system flawlessly run your projects in any environment. It provides you with amazing and automated testing experience in all prospects. It helps you to identify the errors and troubleshoot them, re-test your application, and publish it on the web.

Key Features of LambdaTest
1). Real-Time Compatibility Testing
This test helps you check compatibility of your web app or website across various browsers, operating systems and resolutions etc. You can test the application across more than 1400 most popular environment combinations with a single click. You can also perform Live Interactive testing of their website or web apps directly from the browser and real-time operating systems.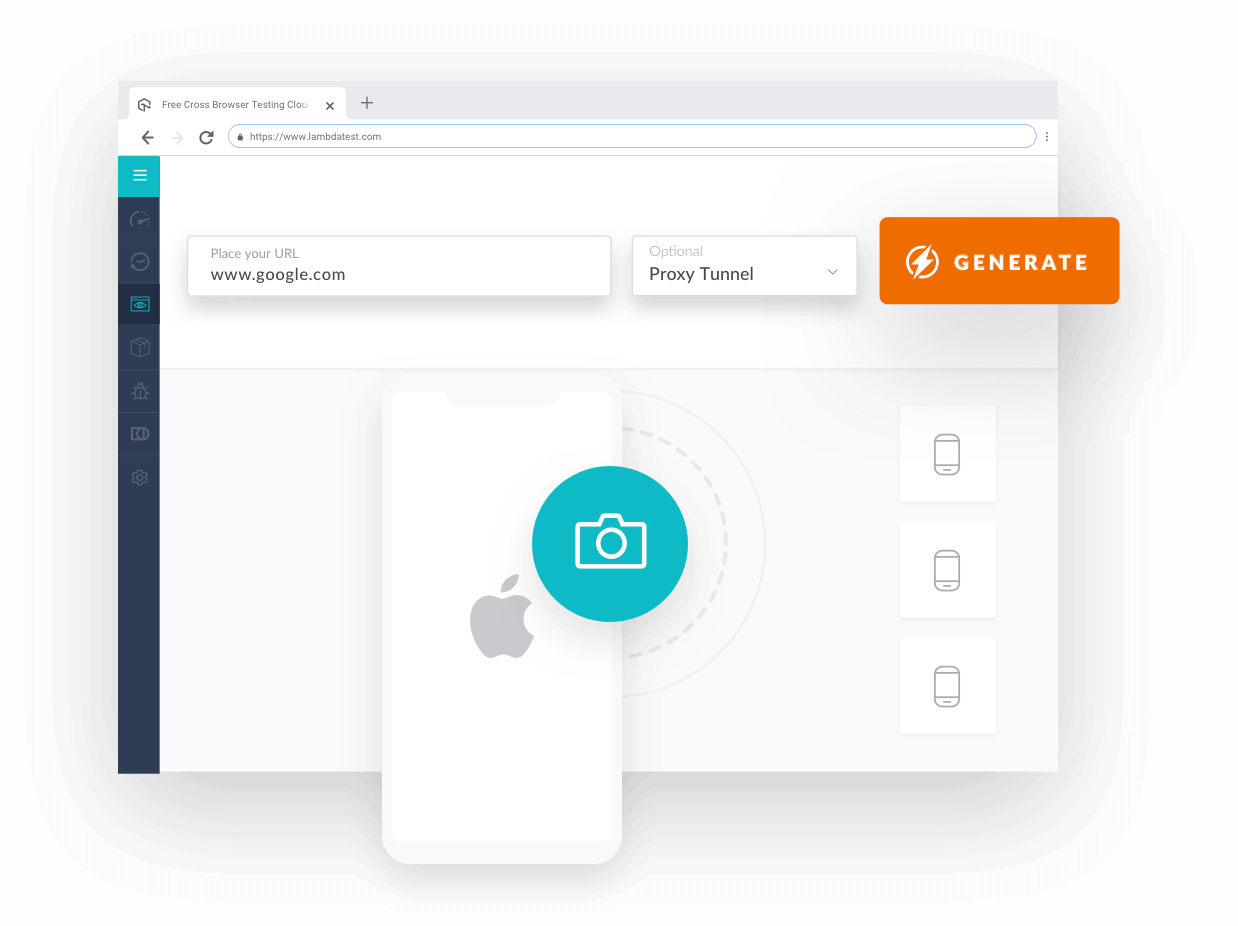 2). Automatic Screenshot Testing
This allows you to ensure that the layout of their website or web app is pixel perfect for various websites. You will be able to test their pages on 1000+ browser combinations with a single click. It helps you to take screenshots of their website or across multiple browser combinations. So, you don't have to worry about cross-browser and cross-platform regression layout testing.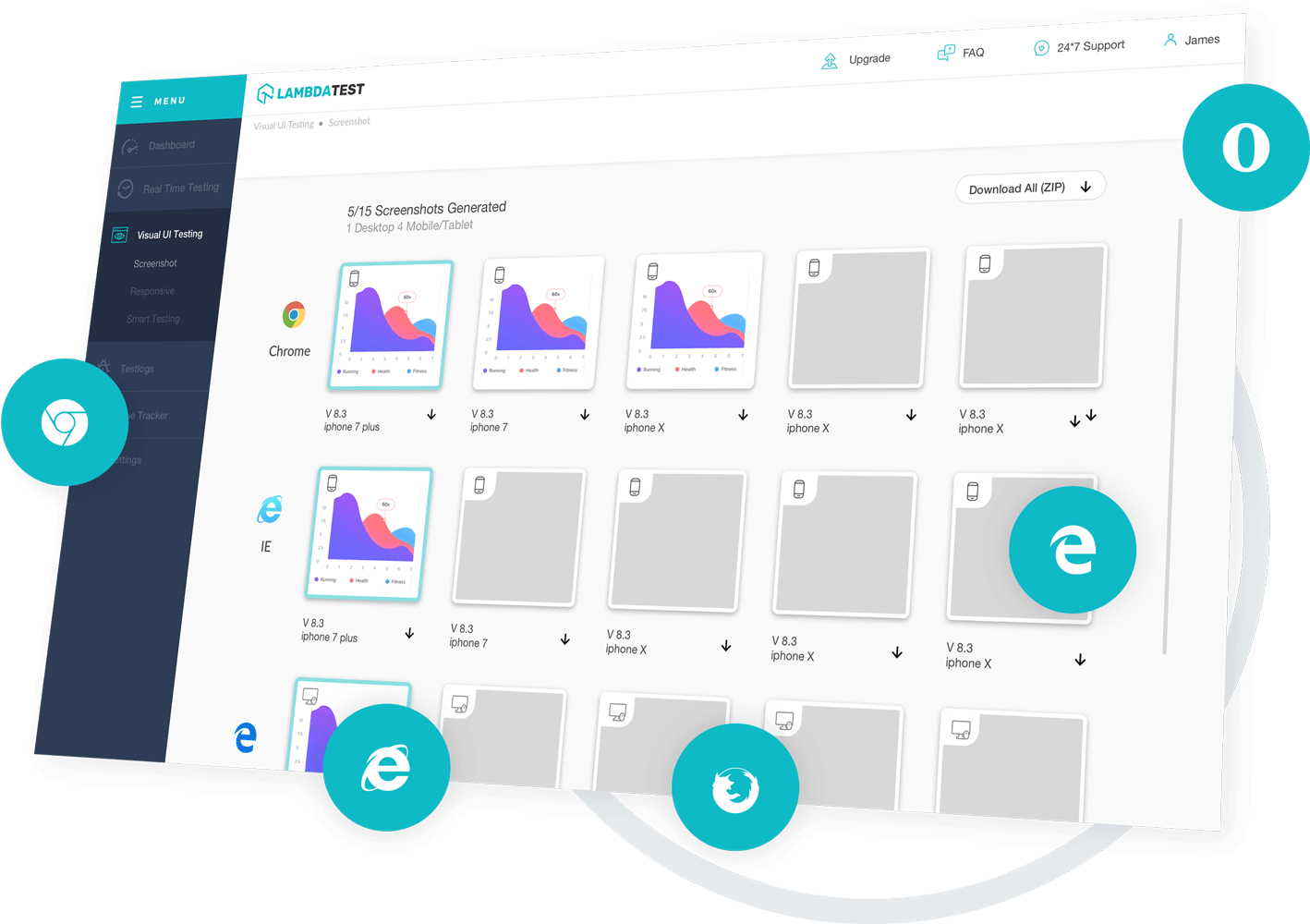 3). Responsive Testing
This test allows users to test how their website or web app will work across multiple devices with varying screen sizes. You will be able to get a realistic device appearance and check how customers will view their page on their devices.

4). Integrations
LambdaTest comes with many debugging and communication tools. This tools allow developers to make their websites and web applications faster and ensure that they run smoothly on various version of the other operating system.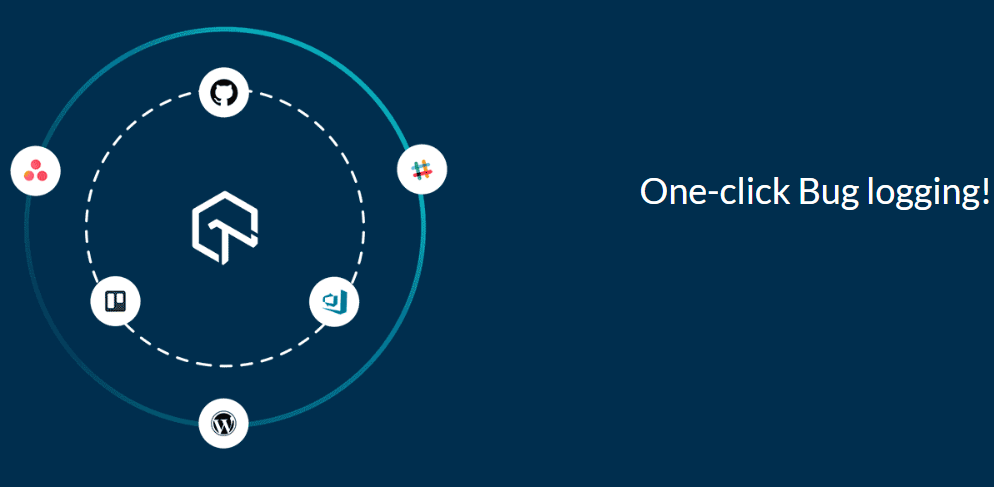 5). Responsiveness
Helps you to test the responsiveness of your website or web application with a single click across different screen sizes and see how it responds accordingly.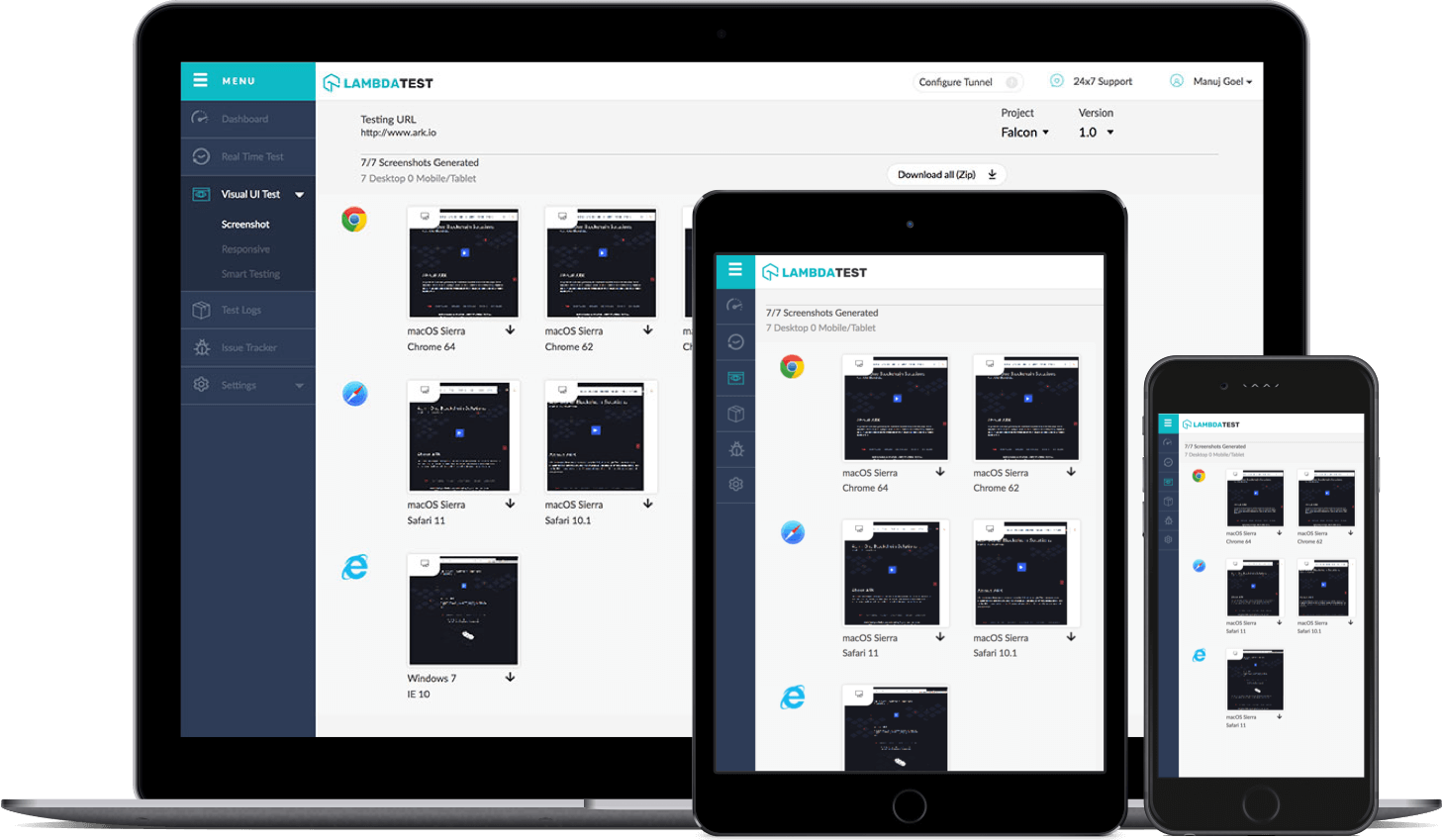 How to Test your Website using LambdaTest?
First of all, you need to register yourself with LambdaTest to use all of its features. Or you can even opt for a trial version of the application too for checking out whether their features will suit your testing needs or not.
Once you login to your account, you will be directed to the dashboard page where all your test results will be shown in graphical format which will look similar like below: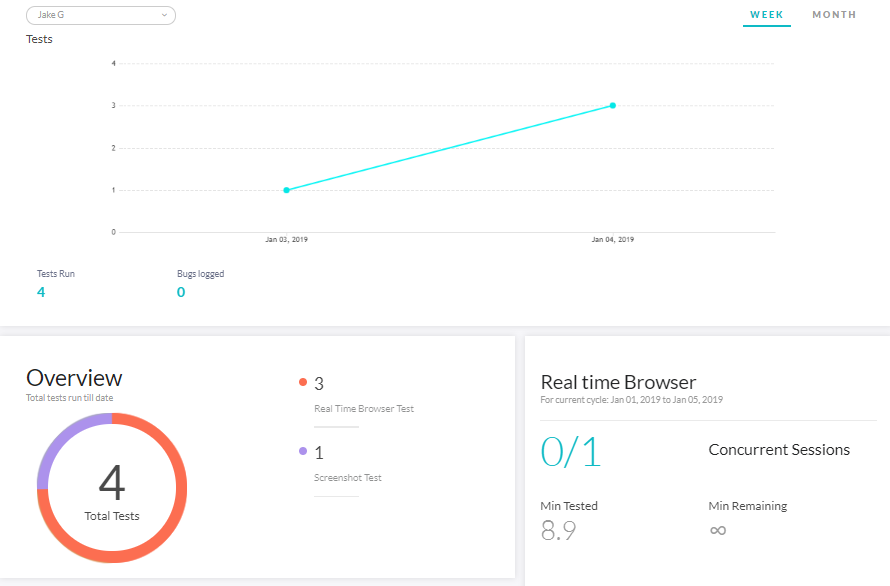 For carrying out real time testing of your application, you need to follow the following steps:
1). You need to enter your website/blog URL in the "Place your URL" field and should choose other options like browser, version, resolution, OS, device type etc.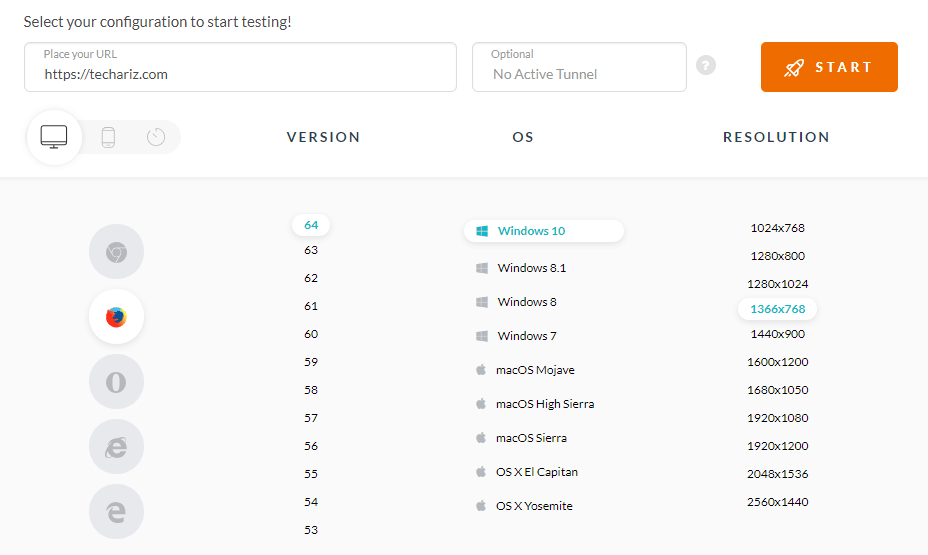 2). You can click the "START" button to initiate the real time testing. The application will take some couple of seconds to setup the testing environment.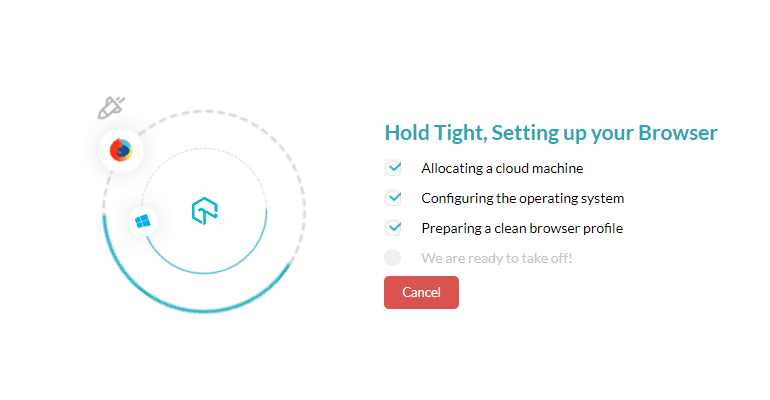 3). That's it! Your website is now in testing environment. You can check your website compatibility by varying different browser settings. On the left side, you will be given with various options like switching the browser settings, Mark as Bug option, Video, Gallery, Resolutions options to customize and test your website.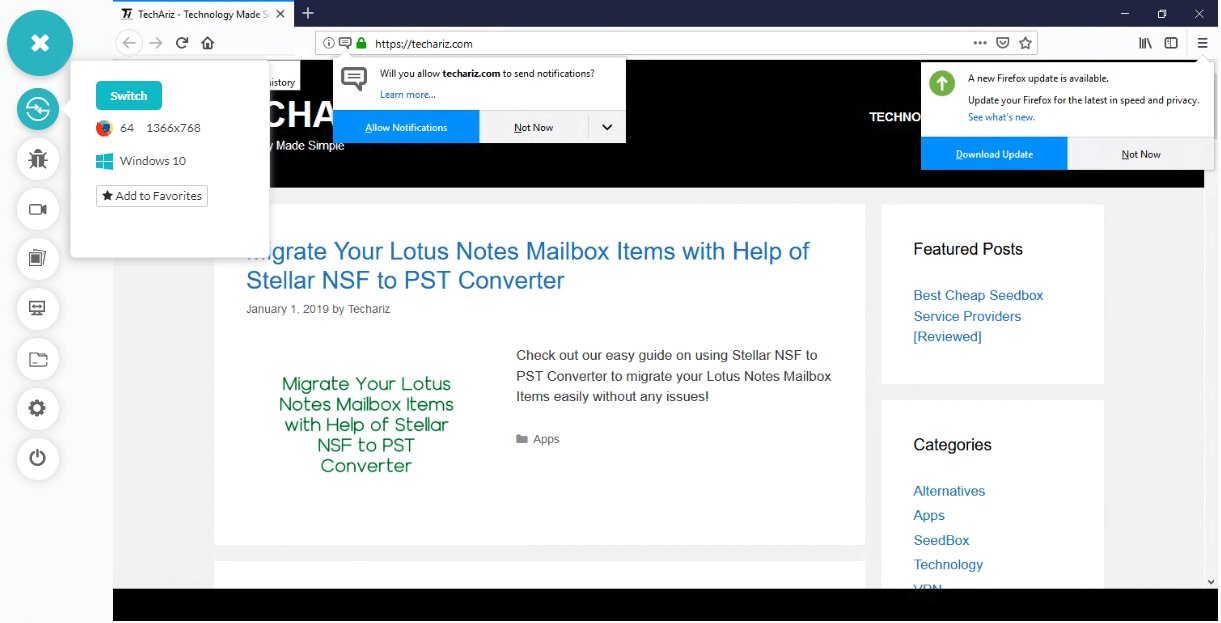 Once you are done with the testing, you can end it by clicking on the "End Session" button.
Similarly, you can carry out Visual UI testing by taking screenshots of your website UI in various browsers.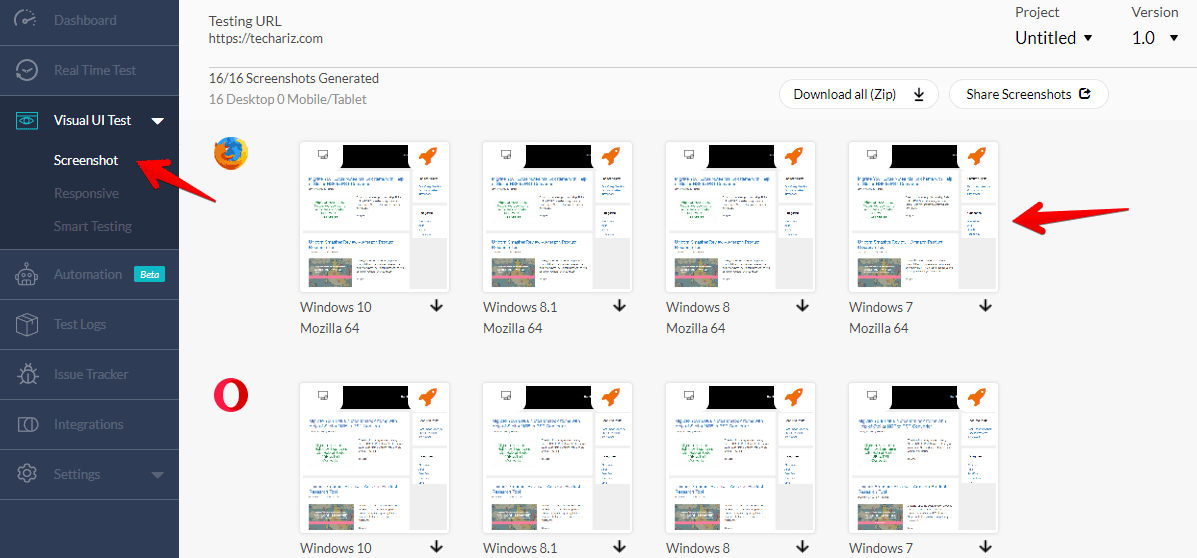 As you can see above, there are screenshots of the testing URL UI in different browsers. You can even download it all by clicking the "Download All" button available at the top.
LambdaTest is still working on the automation testing feature. You can join them as their beta testers to develop the automation testing functionality.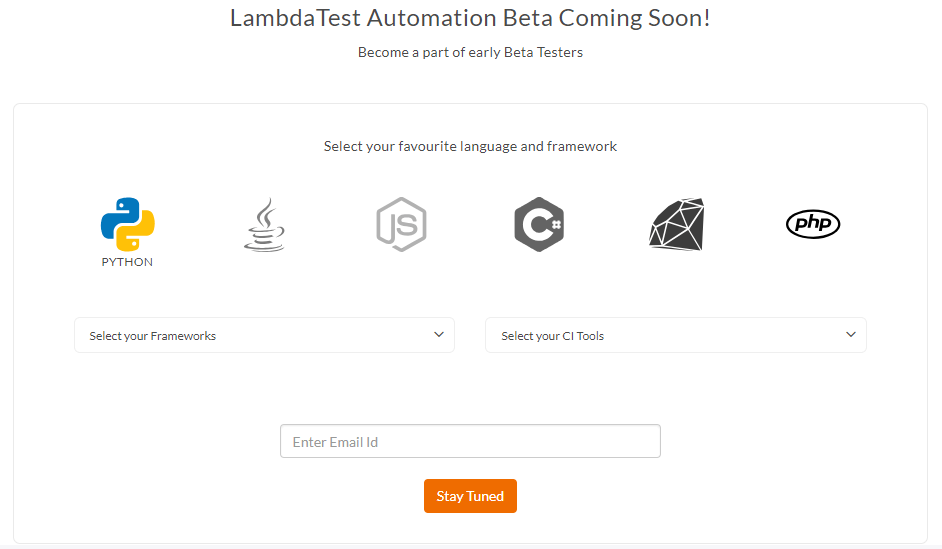 All your test log details you can find in the "Test Logs" page which will look like below:

Pricing
There are many pricing plans which comes with the application. They are as follows: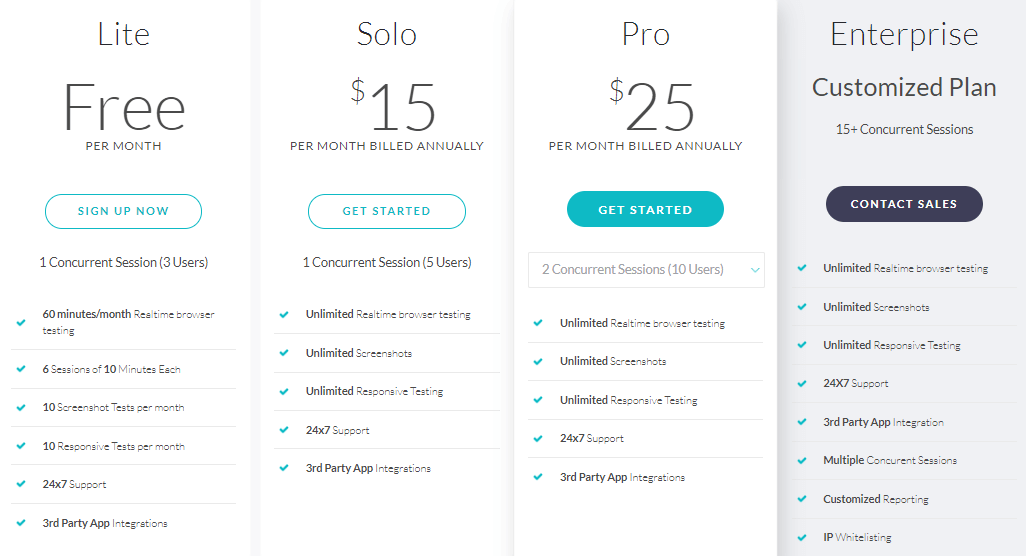 Lite
It is a free plan for up to 3 users
It offers 60 minutes per month of Real-time browser testing
Provides 6 Sessions of 10 Minutes
Provides 10 Screenshot Tests per month
Comes with 10 Responsive Tests per month
Has a 24×7 Support system
Has many 3rd Party App Integrations
Solo
Costs $ 15 annually for up to 5 Users
Comes with unlimited Real-time browser testing per month
Comes with unlimited Screenshots Tests per month
Offers unlimited Responsive Testing
Has a 24×7 Support system
Also comes with 3rd Party App Integrations
Pro
Costs $ 25 annually
Comes with unlimited Real-time browser testing
Comes with unlimited Screenshots testing
Offers unlimited Responsive Testing
Offers a 24×7 Support system
Has many 3rd Party App Integrations
Enterprise
It is a customized plan
Offers 15+ Concurrent Sessions
Offers unlimited Real-time browser testing
Comes with unlimited Screenshots
Comes with unlimited Responsive Testing
Has a 24X7 Support system
Many 3rd Party App Integration
Additional customized Reporting
Additional IP Whitelisting
Final Verdict
It can be seen that the application comes with many useful applications with it. You can check the compatibility of your websites or web applications with a single click. Furthermore, you can see the layout of your website using the Screenshots tests as well. You can see how the customers will view their websites on their devices as well. It comes with several plans, you can choose a plan according to your needs. In case of any doubt, you can ask for support, it is available for 24×7. You can alter the schematics of your website according to the results obtained from these tests.