Google Chrome is the most used Internet browser because who doesn't trust Google? While surfing the Internet you come across various images, videos, movies, documentaries, songs etc. that you would wish to download. Maybe more than once! Grabbing or saving 2 or more files at one go may reduce the speed of downloading. Changing settings might help in increasing the speed a little. But the best option is going for a Chrome Download Accelerator.
The work of a Google Download Accelerator downloads your multiple files at a much faster speed. The mechanism behind it is that it breaks your multiple files into smaller and smaller packages. Do not worry as when these small packages finish loading it combines them back again into their respective files. These extensions do not change your internet speed, they download your files faster, making it a win-win situation.
Its better to use IDM or internet download manager as its much faster than any other addons or extensions. You can integrate it with any web browser so it automatically grabs the download link and you can get the file at blazing speed. Do note we even tested IDM on a 3G network.
Here we have listed a few of the best Google Chrome Download Accelerators:
This tool is very easy to use comparing to other extensions. You can get any files in just couple of clicks. You can even watch the video which you are saving at the moment. Downloading files from sites which doesn't allow ad blockers can be made easy with this tool.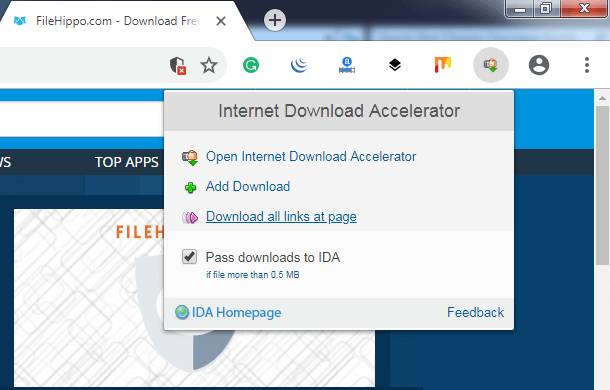 FlashGet is a speed accelerator which increases the speed of downloading your files. It uses the MHT or Multi-server Hyper-threading Transportation technique and optimizes the arithmetic. FlashGet works by splitting the downloaded files into various sections. This supports multi-point transfer parallelly. This technique is useful in protecting your hard disk while making the downloading more stable.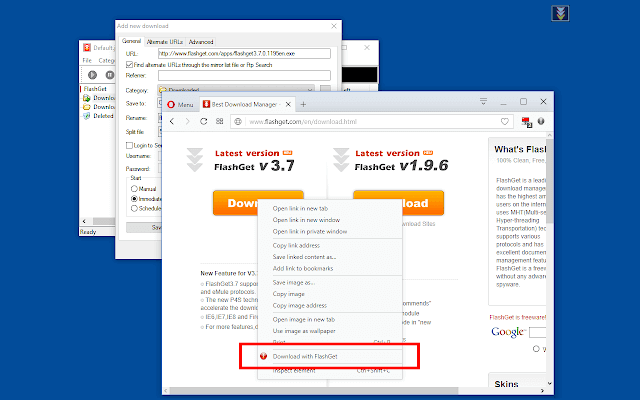 If you need a powerful add-on extension to get your files quickly then we recommend this too. This tool uses the multi-threaded mechanism. It easily manages your files and boosts up the speed up to 5 times. As you command, the download task you can manually enter the desired number of thread.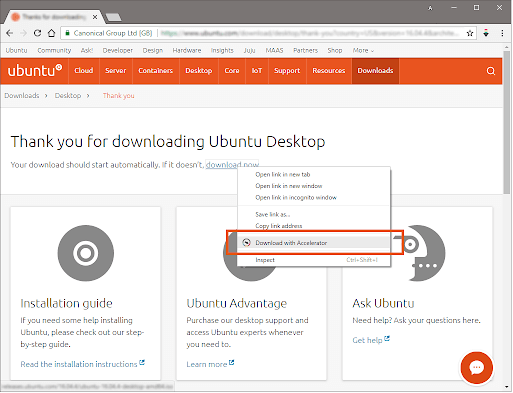 This one is compatible with almost all web browsers. It is easy to use. Once you have installed the package and its extension, right click on the link of the content downloads using Ninja. It shows you your download speed as it garbs your file.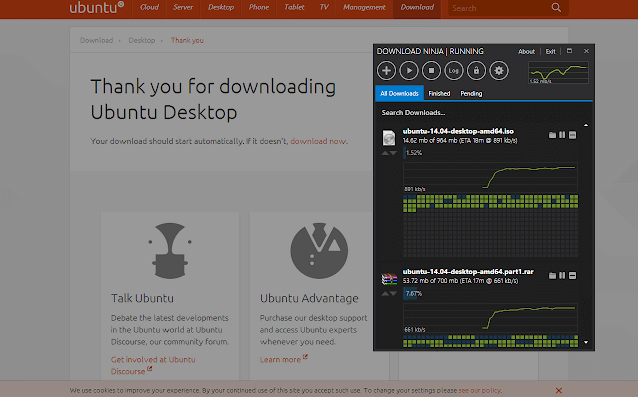 Just like its name this one get your file even if you have a very slow data connection. It will detect and save several files using the multi-threaded and multi-network method. All you have to do is share your URL link with the extension and it will get your files at a very high speed.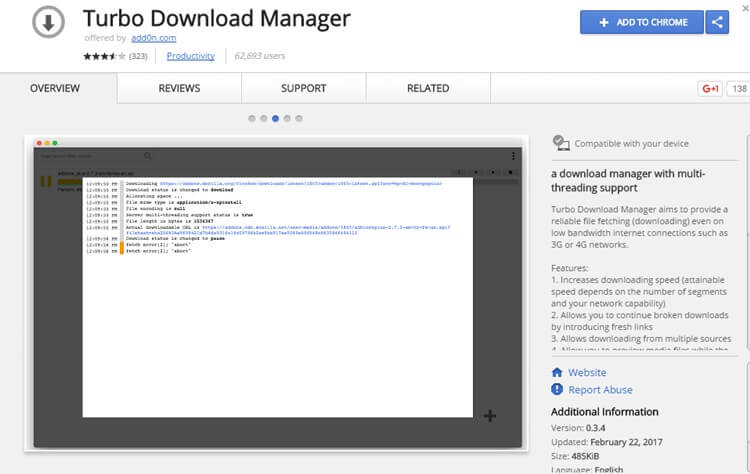 This is one of the most preferred speed booster and Manager because of its user interface and its easy way of use. It is fully featured and totally integrated with Chrome. There are various features offered such as its customizable filters which will let you do a group grab according to type or URL, you can enter many URLs and start the download in one go, manage your files quickly and efficiently and many others. The only drawback with this extension is it will not save YouTube Videos.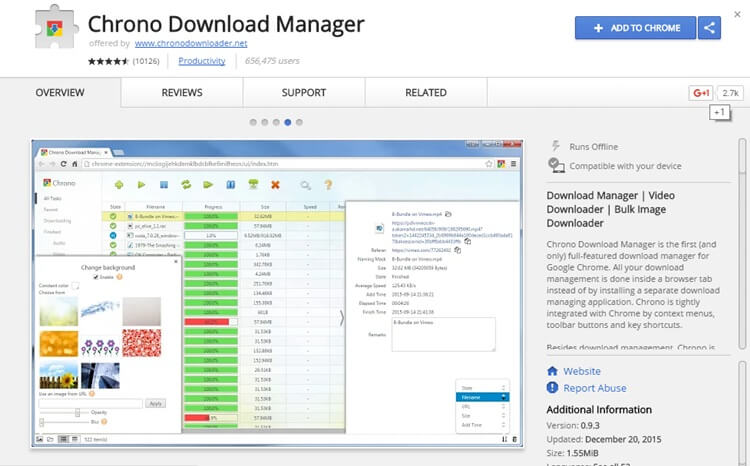 It is one the first which is a real manager for Google Chrome and other Chromium Based Browsers. It has various features such as you can pause, resume, remove or stop the process, even after closing the Chrome window your download will continue,save multiple from a single page only and get image previews for your saved documents or files.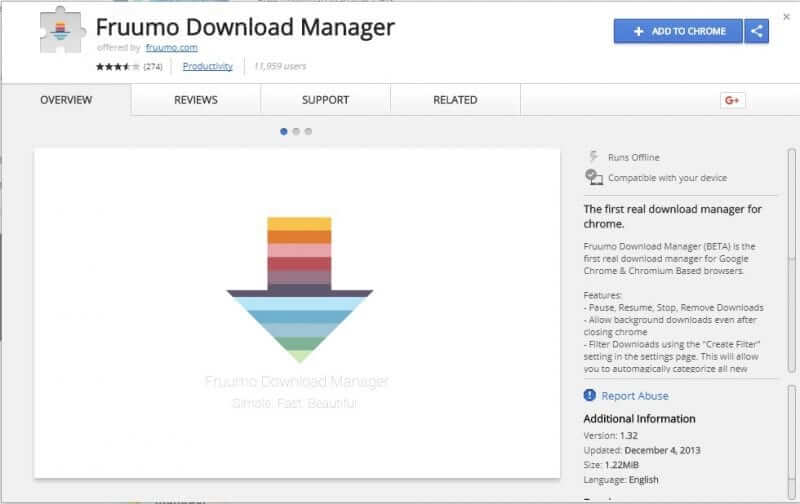 DAP is for both Microsoft Windows Mac OS X. The mechanism behind is that it breaks the file into multiple files to increase the speed and creates multiple connections of the different segments and speeds up the file saving process. Overall, it is an external manager.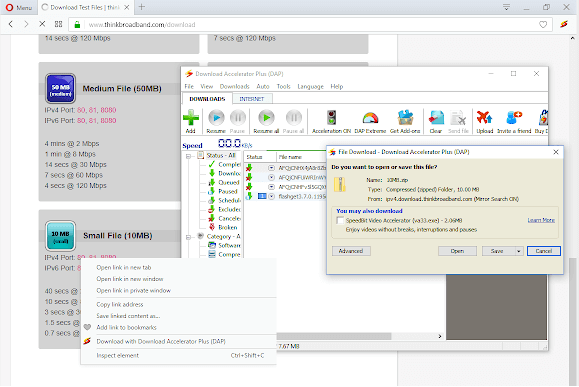 This one also makes to the list of the most preferred accelerator and manager. This manager does not restrict you, means it can almost save any content. There is no need of signing up for the service and it is available for free.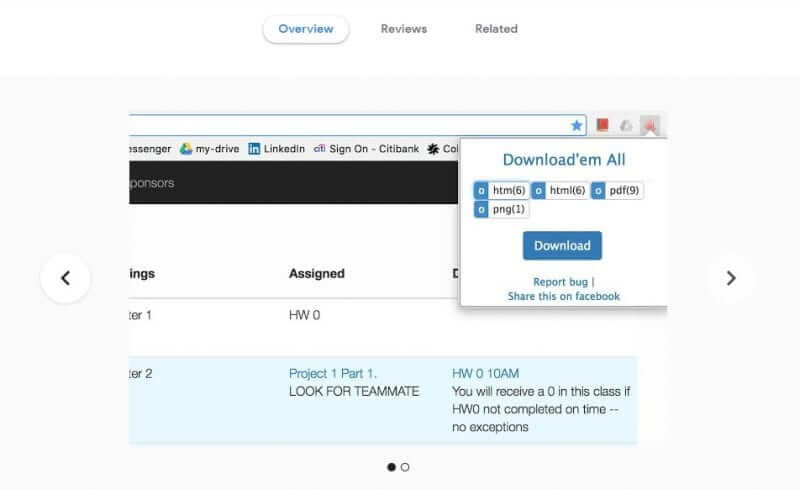 This is a reliable download manager to get files with big size. It differs from the other manager that is a built-in the browser. This extension is lightweight. For the manager to navigate and operate smoothly a native-client should be installed.