It is important for the website owner to know how does his website doing on various browsers. Since there are numerous web browsers available, people have their own choices to use them on their PC systems to explore the web.
To keep your website up-to-date and compatible with all the web-browsers, you must know about the importance of having a cross-browser website testing tool. If you really are worried about your website and its compatibility on various web browsers, then you give Comparium.app a try. Let's check out more about this tool in the review part.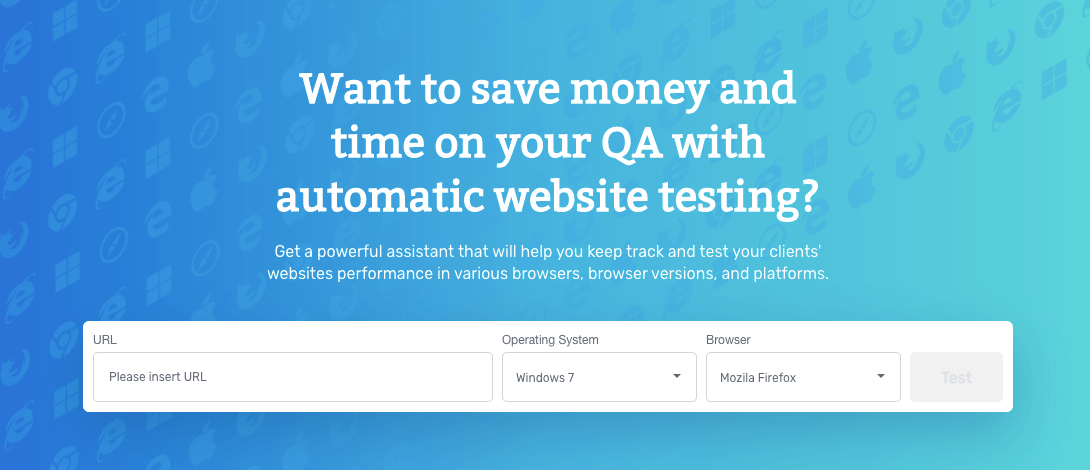 What is Comparium.app?
Comparium is an online cross-browser website checking tool. This is the latest cross-browser website testing tool and offering some advanced and quick tools to detect how your website is running on different platforms.
Comparium has just released the very first version of their testing tool for the users. With the help of this tool, you can easily check out the web page and its layout on different browsers. Interestingly, you can select multiple web browsers and systems to check a webpage or the entire website.
If you are wondering about why you should start using this tool out of the available cross-browser website tools, then here we have listed down some of the reasons to start using this tool right now!
Why should you use Comparium.app?
Saves a lot of time
Being an advanced tool, it comes with a number of extraordinary features to check the compatibility of your website and webpage. You don't need to search for an individual browser and system, this tool helps you to select all the major web browsers and PC systems and gives you quick results in no time.
Get a detailed Screenshot
Once you are done with the testing process, the tool gives you a detailed screenshot of the testing result. You will get to see how your website is looking on a particular browser. You will see all the selected PC systems and web browsers once the test is done. You can then select the screenshot to view the website and its behavior on a particular browser.
Sends email of Test results
The most useful feature of this tool is you will get your website testing results emailed right after the testing is done. To receive the website testing results to your email, you need to provide your email ID while entering the website or webpage URL to this tool. You will also be notified with the test result on the current browser.
These are the reasons why you should start using this tool to check your website's behavior on different web browsers. It is a fast, convenient and reliable tool designed for all types of website owners. No matter whether you are a big enterprise or running a normal blog, this tool is there to help you out with your worries.
How does this tool work?
As mentioned above, Comparium is a quick testing tool which doesn't require any special skills or knowledge. It is a web-based tool that lets you quickly add a website URL and provide quick results in just a few seconds.
The first thing you need to do is opening its website. On the front page, you will be greeted with a message and ask you to check your website.
You can see different boxes on the front page where you can enter a website or webpage's URL. The second box lets you choose the operating system of your PC system. While the third box is there to select the browsers.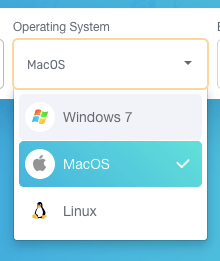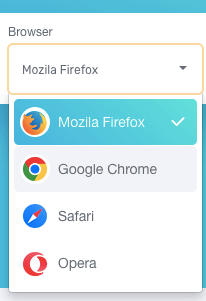 Once you select everything as per your requirement, click on to the Test button. The testing process will begin itself; you will have to wait for some time until the real result displays on your screen. You would see the detailed results on the next screen including the operating system and web-browser. To check out the website behavior, just select the screenshot from the Results page and you will see a long screenshot of the testing page.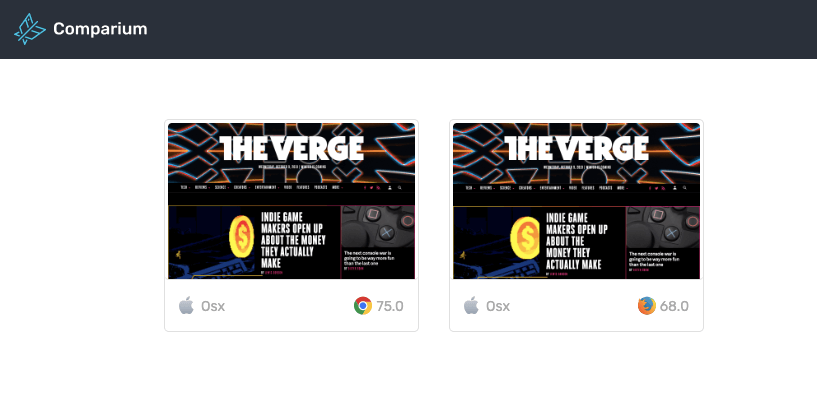 Final Words:
Comparium.app is designed for everyone as you could easily check and see how your website is doing on different browsers. It will help you to monetize your website's traffic. You could also fix the issues faced by the users of a different web browser on a different operating system. It's a must-use tool for every website owner.