Most companies have their employees in remote locations as they function through the web. No matter whether you are a freelancer or a remote employee working for a company or client, you have to send an invoice of your work to get paid after you finish your work.
If you are a proud Mac user and searching for a reliable and free invoice generator tool, then here we have compiled a list of the Best Free Invoice Generator for Mac. Follow the list of these free invoice generators, get their details and install the one that suits your basic needs.
Best Free Invoice Generator for Mac
Tipalti is a reliable cloud-based invoice management software designed for all types of users working on the web. The software is designed with the latest artificial intelligence and machine learning technology that fetches out the required information for the user to generate a quick invoice. You just need to add a few entries to the invoice and the bill will be generated itself.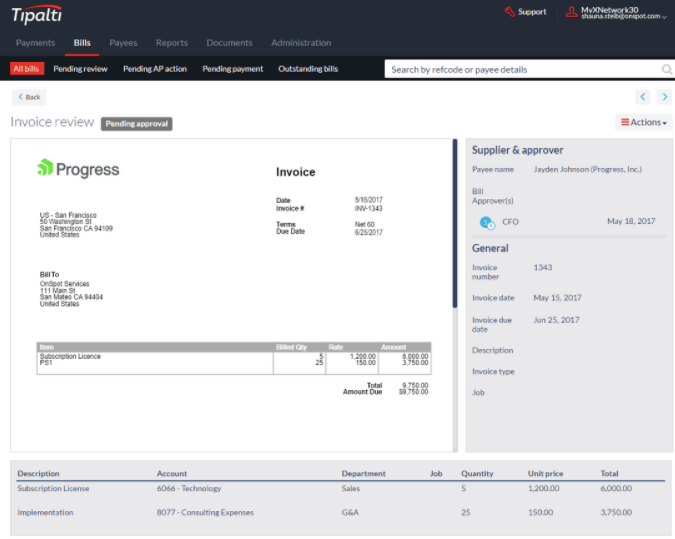 All the key features and essential tools to generate a professional invoice are included in this tool. You can select from a number of different options to get your invoice. Apart from this, you can also download or share it quickly from the same platform. Test out the free demo of this invoice generator now!
Square is yet another popular cloud-based Invoice Generator tool available for Mac systems. The platform is designed for all the web users who work online for their clients. It lets you easily create a professional invoice in absolutely no time.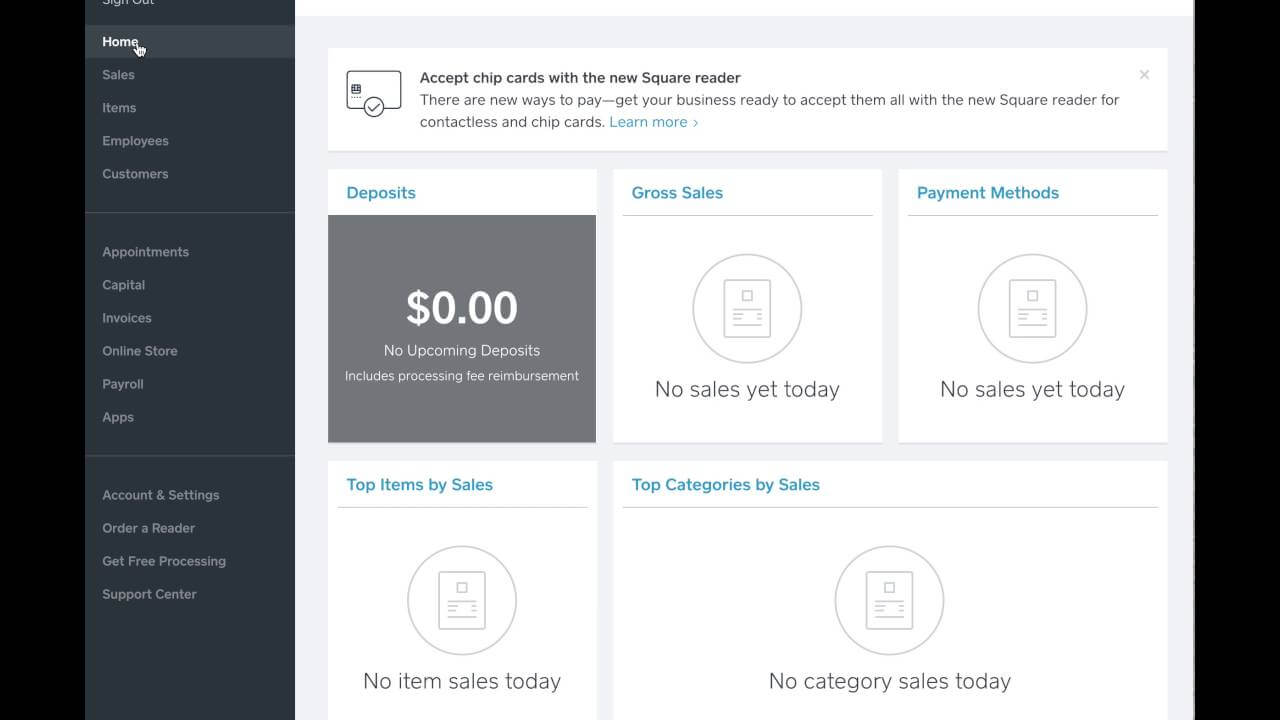 This powerful platform includes a number of useful tools that let you easily send an invoice online to the recipient in no time. With the latest technologies, it generates quick invoices for the users and also saves them over the cloud-platform. You can use it on your iOS device, Android device or Mac and Windows systems with its web-based interface.
If you are looking for an all-in-one software to take care of the accounting department and invoicing department, then Wave is the best option for you. This invoice generator for Mac lets you organize your business by managing the accounting department at ease. You can also generate quick invoices in absolutely no time with the help of this tool.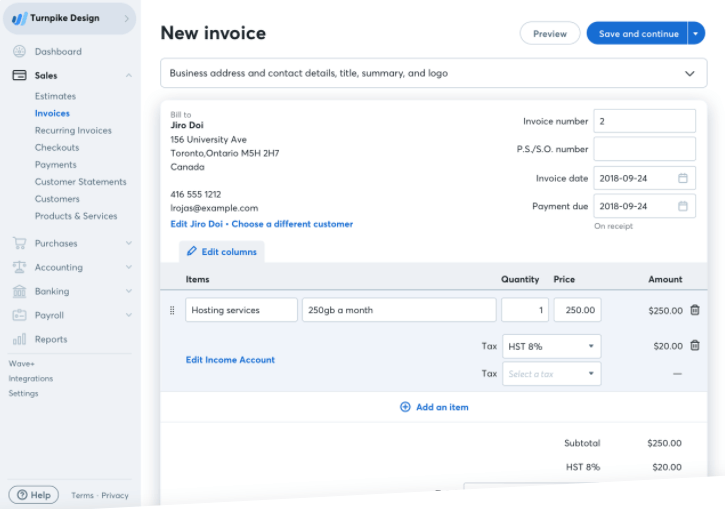 This platform allows you to generate quick invoice easily. With customizable options, you can easily customize the invoices, their layouts can pick the suitable template etc. The best part about this software is it is for free and allows everyone to create and send a professional invoice in seconds. Try out this software now on your Mac for free.
If you get paid with hourly rates and searching for an invoice generator to generate and send a professional invoice for your work, then Harvest is the platform for you. This simple tool is designed for all the web users who work online. It comes with a number of useful tools that work alongside the main invoicing tool.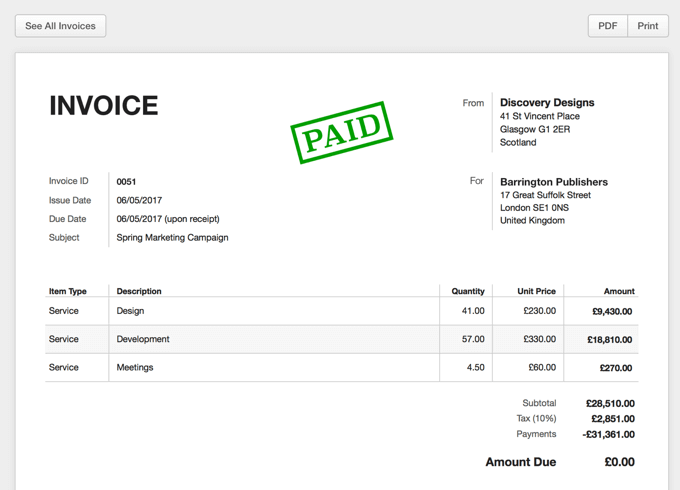 Harvest is for free if you go with the one user account that means you can create unlimited professional invoices through your Mac system with its free one user account. For multi-user or multi-projects, you will be charged through subscription fees. It's a great tool to have if you are searching for a multi-tool invoicing software.
Zoho Invoice is the perfect invoice generator for those who run a small business. This quick and easy-to-use invoice generator app helps small businesses and enterprises to create a professional invoice in seconds. With the built-in multiple templates, the user can select the suitable template from the available options and can generate a quick invoice.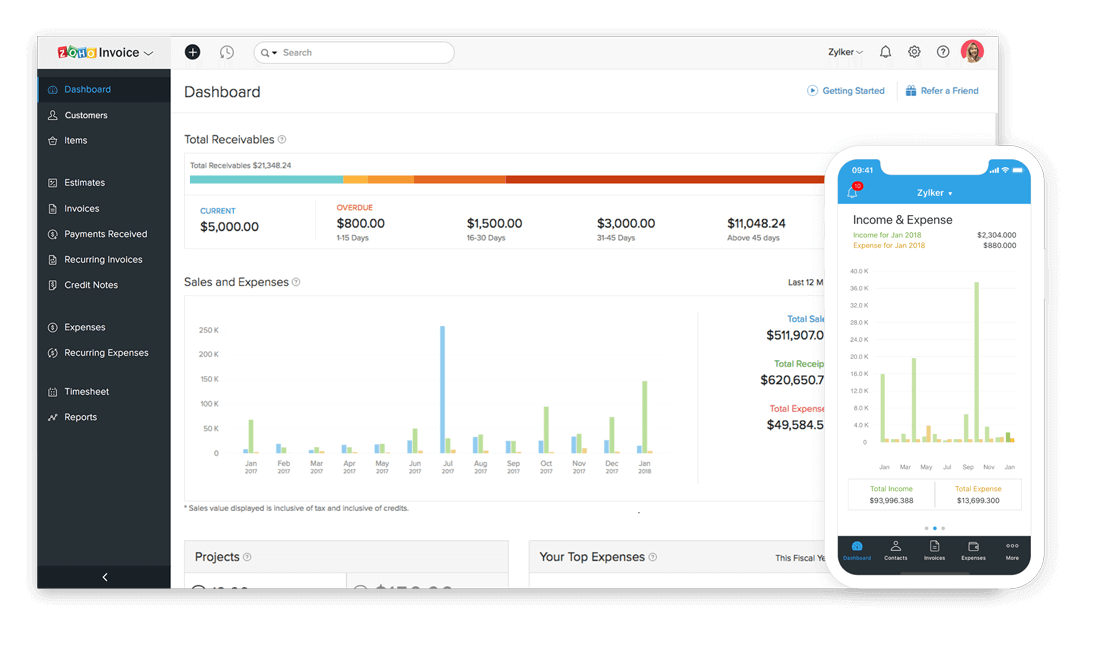 With its multi-platform compatibility, you can use it on your Smartphones as it is available for Android and iOS mobile platforms. You can also use it on a web through its web portal or can download its PC app if you want to go with the premium plan.
For basic invoice generation with customizable options, there's a free edition of the Zoho Invoice available which you can use. Sign up for free test now!
Final Words:
These are the best and easy-to-use Invoice Generators for Mac system. Most of these tools are compatible with multiple platforms or you can even use them through their web-portal. Explore the list and go with the suitable invoice generator now!