In today's digital era, most businesses are using digital files instead of using the physical or hard copies of the documents. PDF is the most useful and recommended file format which is used by each and every one who uses a PC system. If you work on a Mac system, then here we have compiled the list of the Best 5 Mac PDF Printer with which you can modify or convert files and can get them printed quickly. Let's get on to the list now!
Top 5 Mac PDF Printers
Mac systems come with a number of useful apps which come as default apps. You can work at different scales without using external software on a Mac system. The system comes with a Mac PDF Printer app which is the default PDF maker app.
This app is for free. You don't need to pay or buy a subscription plan to use it. You can use it on multiple Mac systems with no extra charges. It also comes with an easy-to-use interface where you can simply print out PDF files by saving the files as Portable Document Format or can directly print them out by selecting Print-to-PDF option.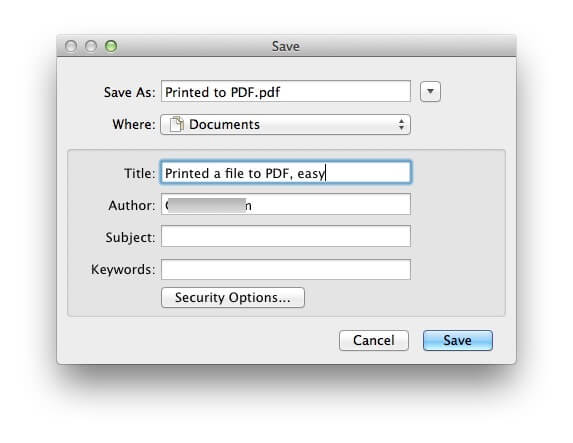 You just need to open a file with a different format and select the File menu and then select Save as option. You will be able to convert the file to Portable Document Format and that's how you can easily make use of this software or application to convert or to Print out PDF files directly from your Mac.
Adobe is known for its popular designing software. The Adobe has got a number of different tools designed for Mac and Windows systems. You can easily get a reliable PDF Printer tool or app from Adobe's hub. The Adobe PDF Printer is becoming more popular as it is packed with a ton of unique features to make your work life easier.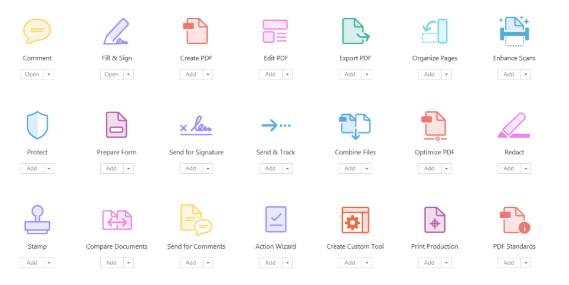 The app is included in the existing Adobe software where you can easily select an option to convert the file with this software in PDF format. You can also save the converted file in the same format and that's this app works with your Mac. There's an option with which you can directly print out the PDF files.
Visit Adobe PDF Printer
PDFelement is premium software available for Mac users. This PDF Printer allows you to print out your Portable Document Format files and all the other files directly from your Mac PC system. Apart from the ability to print out docs from the system, the software comes with a number of tools and functions to edit or modify the existing file.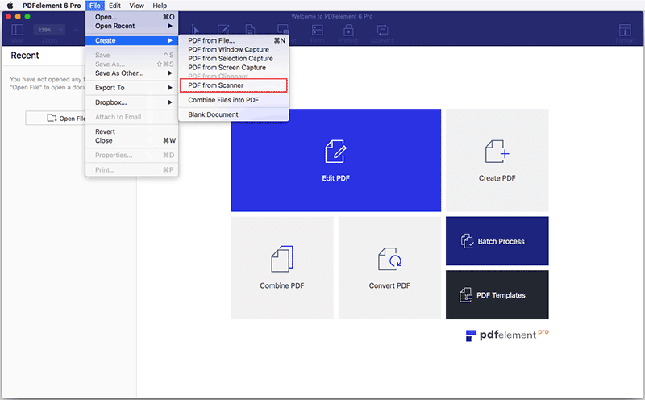 Using this tool is pretty straightforward where you just need to go to the Toolbar, and then Click the File button. A drop-down menu will be presented from which you need to select the Print option. As soon as you select this option, you will see a new Window with numerous options to modify or edit the file.
You can get this Portable Document Format Printer for free as well with its trial edition. If you liked how it works, you can go with the Premium version as well.
Visit PDFelement
If you are searching for a standalone PDF client for your Mac system, then CutePDF is the cutest app you can install on your system to convert or print out PDF files easily. This app comes with an easy-to-use interface with which you can easily open, edit, convert files of different formats to PDF and can get them printed with the connected printer directly by selecting the Print option.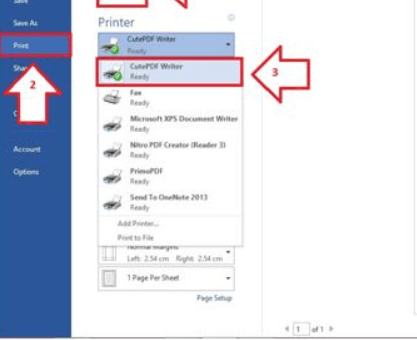 The tool also comes with a number of customizable options to modify the existing file as per your requirements. With the built-in tools and settings option, you can even make proper changes to the files before getting them printed. You can get the suitable version of CutePDF app for your Mac system from the official website.
Visit CutePDF
IPubsoft is a renowned software developer in the industry. The PDF creator app is specially designed for those who need a portable and quick printing software to use on their Mac systems. The app comes with a simple interface where you can open and edit files of different formats easily.
The best part about this app is it lets you easily customize your file by using the different editing tools included in it. You can modify or customize the existing files and can get them printed with a single click.
You can also use this software for professional works like creating business cards or pamphlets etc. It comes with numerous options to make professional-looking PDF files. With the connected printer, you can quickly print out those modified files.
Visit PDF Creator
Final Words:
After researching for the best PDF Printer for Mac in the market, we have picked the top-rated and easy-to-use Portable Document Format converters and printers so that you can easily get started with them to improve your productivity. The tools are highly professional as you can easily modify or edit different types of files and can convert or Print out those files quickly. Explore the list, find the suitable one as per your needs and get it installed now!