In today's digital world, Smartphone has become a part of every individual's life. You can use a smartphone for a variety of purposes including making calls, sending out texts, using banking apps, booking tickets and much more. Apart from this, you can also use the Smartphone to keep track of your mobile phone.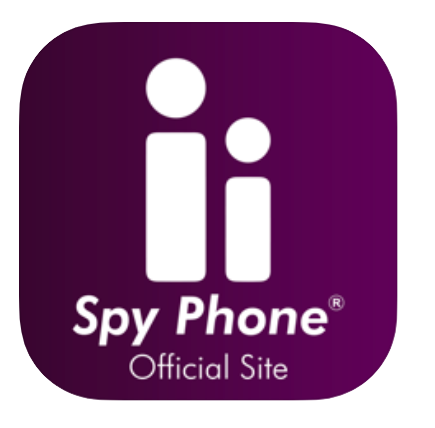 Spy Phone- Phone Tracker for iOS is one of the best tracking apps available for iOS users. Spy Phone Phone Tracker App Review will give you more information about this app and how it can make changes to your life.
Spy Phone for iOS Review
Spy Phone is a multi-functional app designed to work as a tracking app to track down the location of the user or the smartphone. The main purpose of using this phone is to locate the current location of a user. However, with a built-in GPS feature, the same app is used track someone.
The app is designed to work with the GPS on your phone. You need to allow the app to use your GPS I.e. your current location, the same app will also ask you to give it a full access of contacts list so that you can pick the contacts to share your details with.
Upon installing the app, you will be given a separate control panel through PhoneTracker's official website where you can customize different things or can make changes to your contacts list etc. The control panel lets you control your GPS location and with whom you are sharing your data with.
The app has a simple user interface where you just need to enable your current GPS location. The built-in map will show you the current location of your device. For more access, you will be asked to explore the PhoneTracker's website which can be accessed within the app itself.
Let's check out how this app will be helpful to you to track someone using your mobile phone's current location by following the list of its key features.
Key Features:
Easy-to-use app with intuitive user-interface
Track down your employees or workers current location in real-time
Built-in map to see the exact location of someone
Works as a tracking tool
Easy to manage control panel
Specialized lost phone message function
Ability to see contacts on family phones
Easy access to your data for 24/7 with no restrictions
These are all the features packed inside this popular mobile-tracking app called Spy Phone. The app runs smoothly and gives you the data of the user in with real-time map location.
Note: Spy Phone Phone Tracker app is available for free to download and it doesn't ask for any subscription. You will not be asked to fulfil special requirements to use the app. It is available for Android and iOS mobile platforms.
How does the Spy Phone App Work?
Step 1:
The first thing you need to do is downloading and installing the Spy Phone app on a respective iOS device. The app is available on the App Store. Go to the App Store, search for the app and select the Get button. Soon, the app will be installed on your iOS device.
Step 2:
Once the app is installed, go to the Apps menu and select the App icon from there. You will be asked to register yourself on the app. You need to add a username and a password to begin using this tracker app. You will be asked to confirm your password by entering it twice.
Step 3:
After creating your account, you will be asked to give access to your GPS location, contacts list etc. Make sure you give access to your location to finish the setup.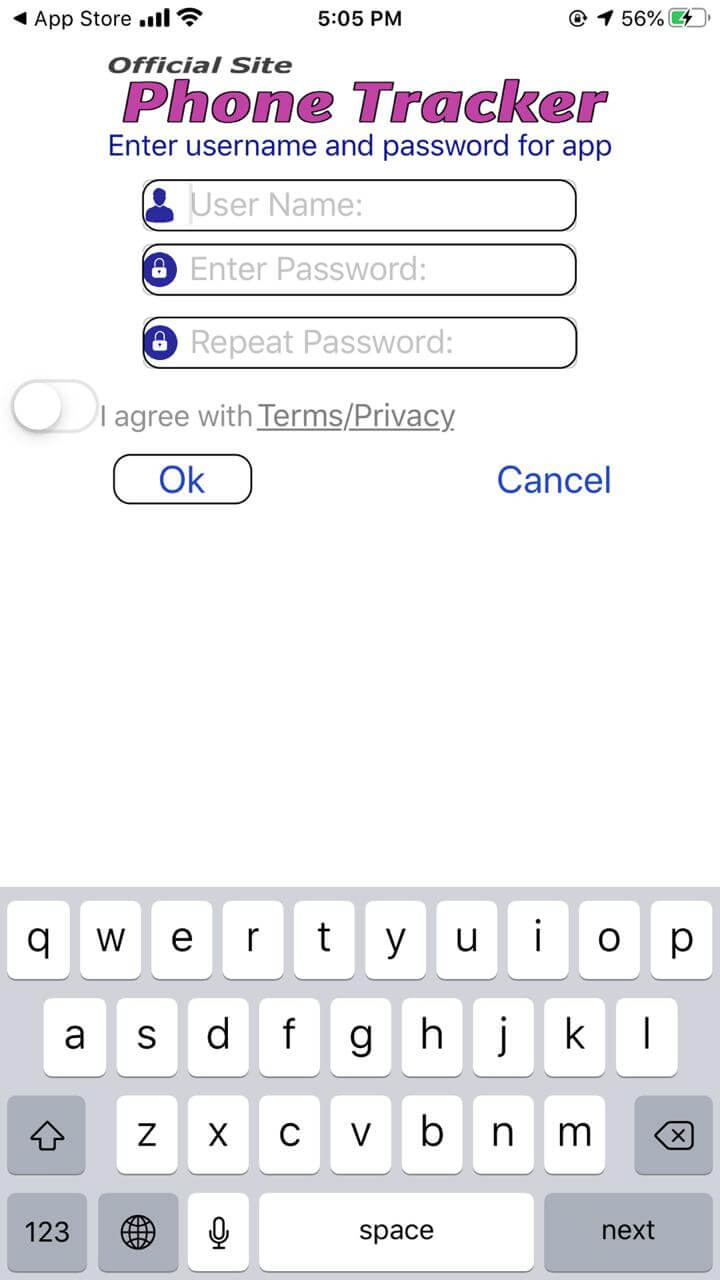 Step 4:
You can change your current location or can view the personal data by selecting the given options from the app. You will also get to see your current location on the app from the built-in mobile app.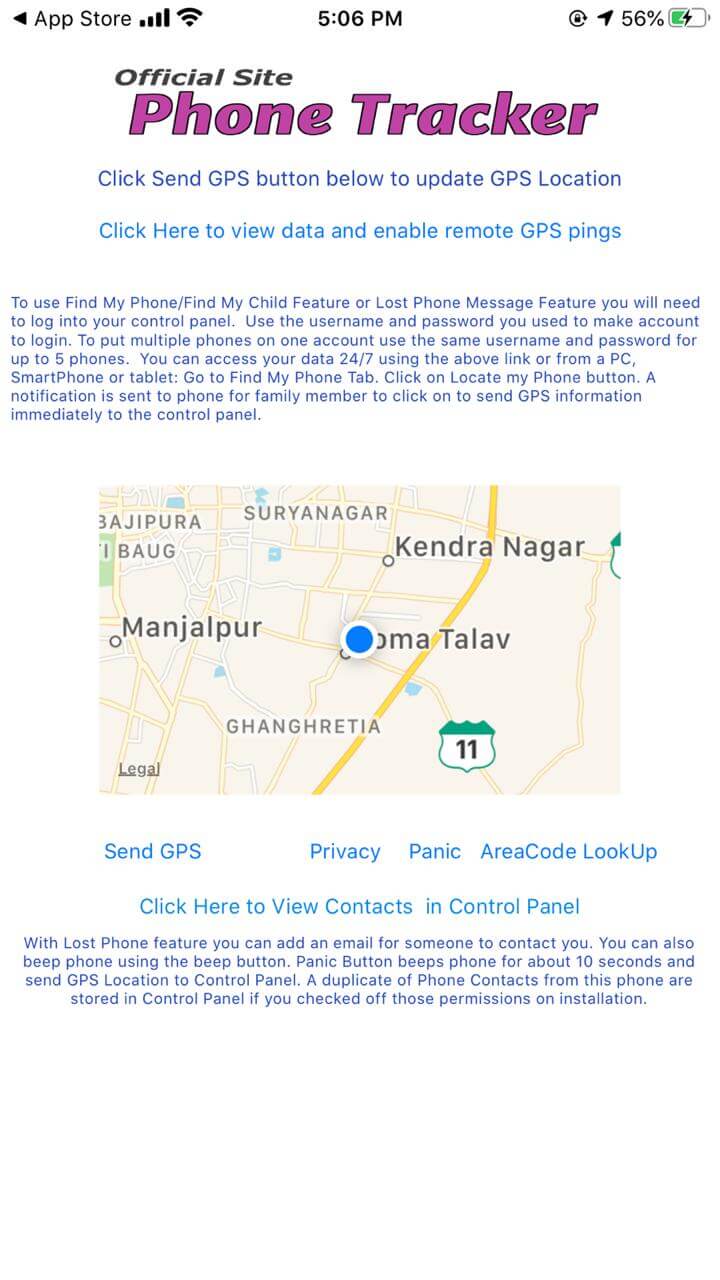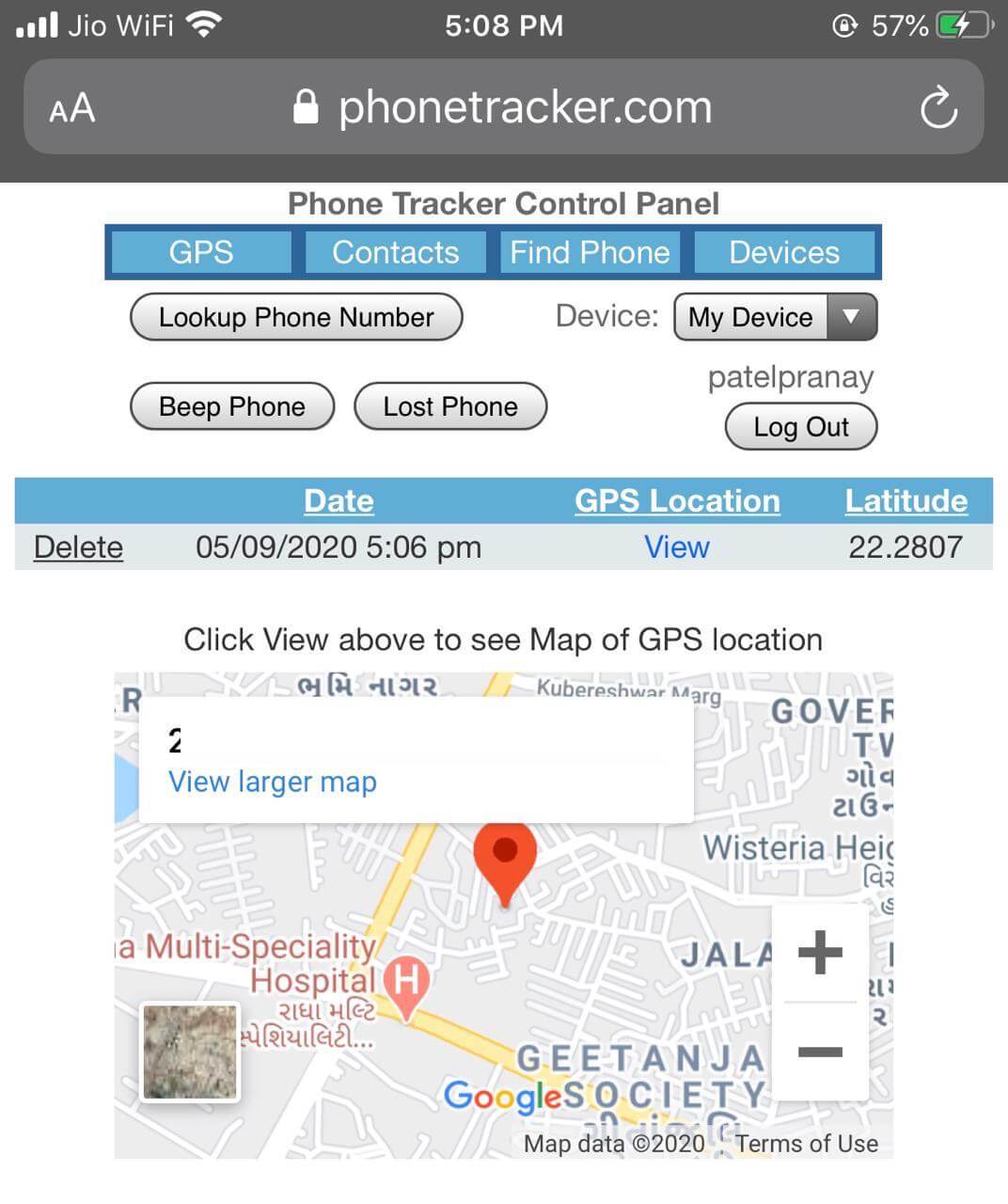 Step 5:
The main control panel of the app will show you some useful options such as GPS, Contacts, Find Phone, Devices etc. You can also make use of the different useful options such as Lookup Phone number, Beep Phone, Lost Phone etc.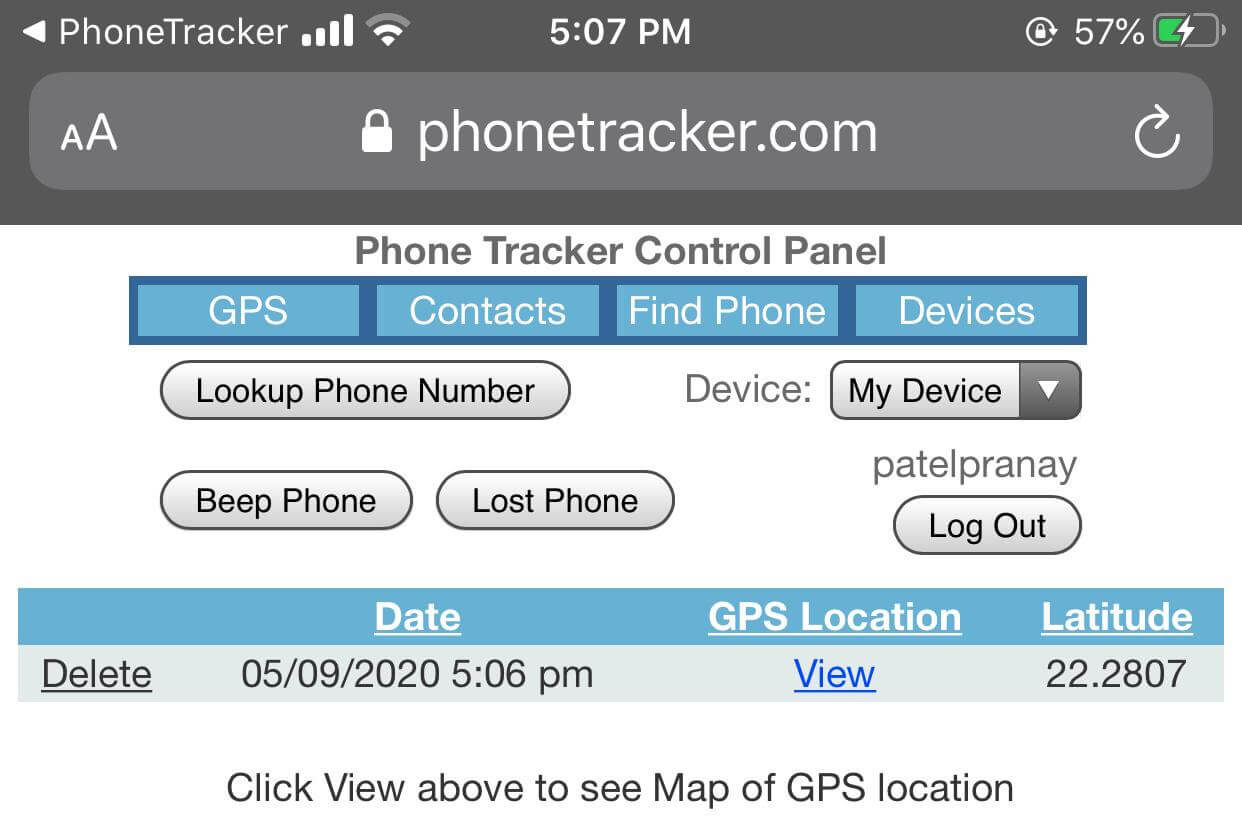 Step 6:
Depending on your basic needs, you can easily select a suitable option in order to track down your location. The same username and password can be used to see your current location from different devices.
To make it more convenient for you, you can add up to five persons from your contacts list with whom you can share the device's current location. It's a perfect free mobile tracker app designed for everyone.
Conclusion:
Spy Phone gives you full freedom to use your device anywhere you want. Since the device's location can be tracked down from remote locations, you can easily locate it if it gets lost accidentally. You can set up your profile by customizing the default settings, add personal contacts and much more to make it safer.