Screen Recorders are one of the most useful tools to support your digital presence. In fact, it's become an essential tool for every PC user as it lets you record your screen with ease. People have started using digital mediums to learn things.
When it comes to showing something on the digital medium, a screen recorder comes to rescue it. ToolRocket Capture Screen Recorder for Windows is the most reliable screen recording software present in the market. Let's collect useful details about this essential tool now!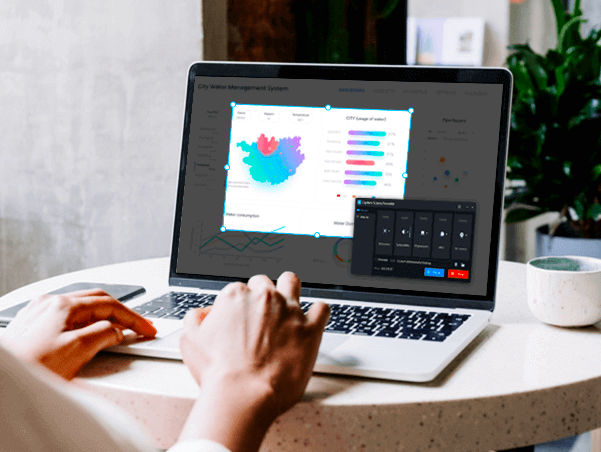 Technical Details:
Company Name: ToolRocket
Genre: Utility
Updated on: December 2020
OS Support: Windows (Windows7, Windows8, Windows10)
Compatibility: 32 bit and 64 bit systems
Size: 62.5 MB
License: Freeware
What is Capture Screen Recorder?
Capture Screen Recorder is a tool designed for Windows users to record on-going scenes or we can say tasks that you are performing on your Windows PC system. The tool lets you record live streams, how-to videos, tasks for games, and more.
The best thing about this tool is it is easy-to-use and comes with an unlimited recording option. You can get your preferred scene recorded in full HD format. There's no limit to recording the video, you can record a short or a long video as per your needs using this tool.
To know more about this video recording tool, here we have compiled a list of its features that you should check before downloading it for your Windows PC.
Key Features:
Freeware
Capture Screen Recorder by ToolRocket is a freeware tool. You don't need to pay anything to download and use this tool as it is available for free for every Windows PC user. Most Windows users are looking for free-to-use tools as they can easily find out them on the web. This multifunctional tool is there for free and every Windows user should give it a try.
Easy-to-use Interface
The tool is designed for all types of Windows users. Whether you are a professional user working on the computer system or a casual PC user, you can use this tool to record whatever you want.
Records HD Videos
Unlike other freeware tools, you can capture and record videos, game tasks, live streams, and more in full HD resolution. Yes, the software allows you to capture screens in full HD resolution. You can use them to demonstrate your work on can use them to teach others over the web.
Resize Function
The screen that you record using this tool can be adjusted easily. This means you can adjust the area of the screen that you want to record. If you don't want to record the entire screen, just adjust the recording part and the software will work accordingly.
Unlimited Recording
There's no limit to recording a video using this tool. You can record a long video using this tool with no limit. You can create an educational video or can record a movie using this tool with no bars.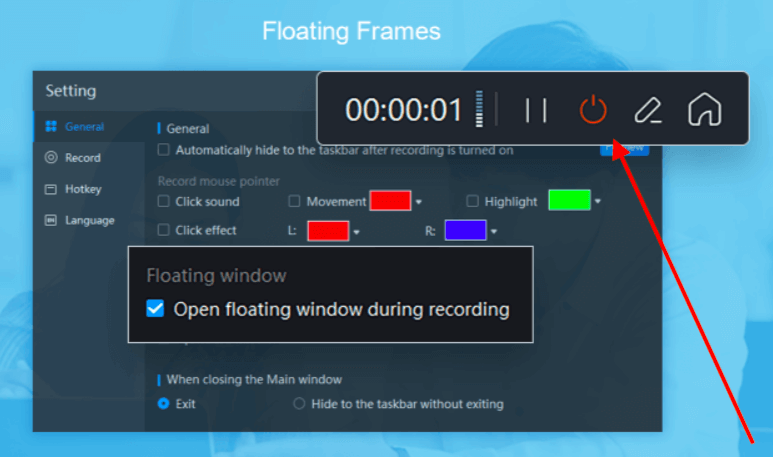 Multiple Recording Modes
The tool supports multiple recording modes such as full screen, resize function, and more. You can capture tutorials, how-to guides, games, and live streams with these modes. You have the option to switch between these modes.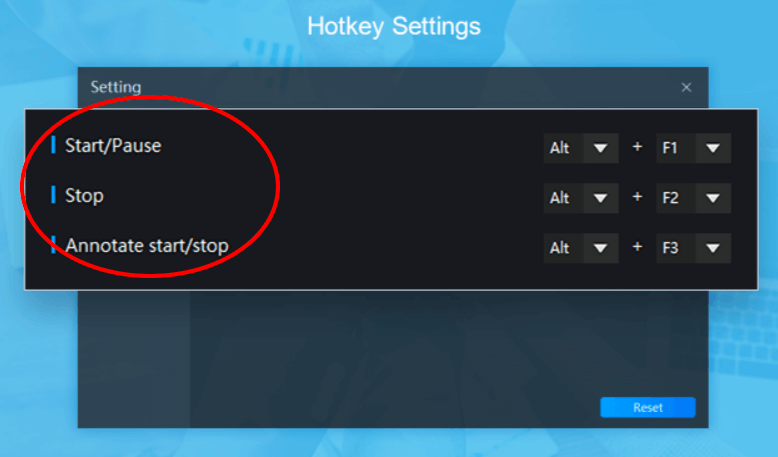 Multiple Output Formats
You don't have to worry about the output format of the video that you record on this tool. This screen recording tool supports multiple output formats. This means you can start recording the screen in the desired format. Just select the format type before starting the recording from the list and you're done!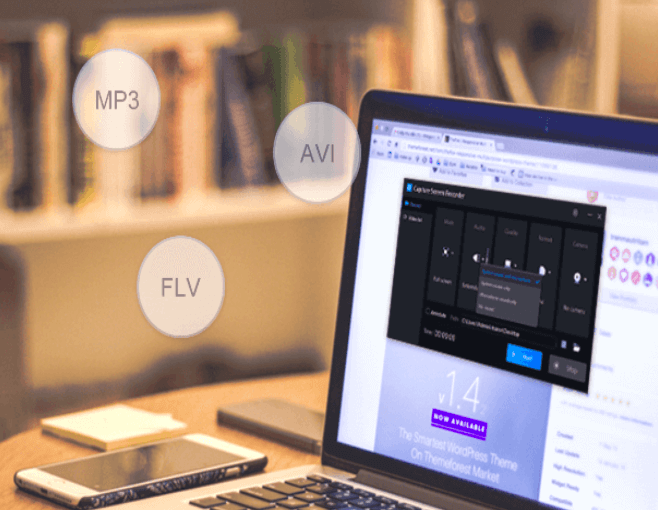 Built-in Tools
The software also comes with a set of useful tools. While recording the videos, you can use these tools to add lines, forms, icons, and more. The set of tools are quite useful especially when you record an educational video.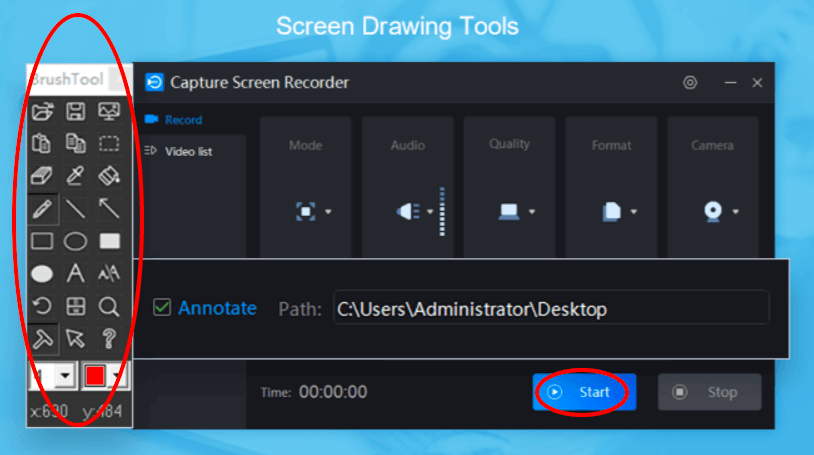 Synced Sound
Unlike other screen recording tools, you can record audio and video of the screen simultaneously. This means you don't have to waste your time to sync the audio and video of the screen that you have recorded. The tool has a built-in sync feature that lets you record both, video and audio at the same time.
Pros:
Capture and Record Videos smoothly
Supports multiple formats
Adjust screen size while recording
Records in HD
Runs smoothly
Cons:
There are no cons observed.
Conclusion:
Screen Recording Software helps PC users in many ways. Starting from recording the scene to creating educational or how-to videos, this tool works well for you. It is there for free and is compatible with all types of Windows systems.
Professional gamers also use this tool to record their gaming skills. Since the tool allows you to record the screen in HD format, it is a good to go tool for YouTubers. Go ahead and give this tool a try now!