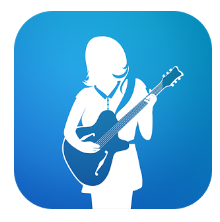 There are thousands of virtual guitar apps available in the market, and these apps are useful for those who know how to play guitar. These apps are completely useless if you don't know how to use play guitar. And if you also lies in the same category of people who don't know how to play guitar then don't worry as in this post we are going to tell about the Coach Guitar app which is just like a personal guitar coach and the only difference is that you can carry your personal coach in your pocket.
Exploring Coach Guitar
Coach Guitar app is a free app, and its paid version is also available (we will discuss the prices later in the post) which is available for both iOS and Android-based devices. Coach Guitar comes with a unique concept it not focuses on complex music theories and makes its users to start playing or practicing guitar directly. There are hundreds of guitar tutorials for different songs available in Coach Guitar app users can pick any of their favorite songs.
Features of Coach Guitar?
1) Coach Guitar is an app which comes hundreds of video guitar tutorials for different songs users can view these HD guitar tutorials and can learn.
2) Different guitar lessons covering all levels of guitarist (pro, intermediate or beginner) are there in the app and a special step by step guitar lessons module for the beginners is also available.
3) Users can play HD videos in slow motion and loop.
4) Left and right views of guitar tutorials are provided in the app.
5) Tabs for each song are also included.
How does Coach Guitar work?
Now let us tell our readers how Coach Guitar Works and after discussing it working we will discuss some of its features.
1) Here is the home screen of the Coach Guitar app. As you all can see from the snap below there are hundreds of tutorial are available in the app, and almost all types of genres are covered in it.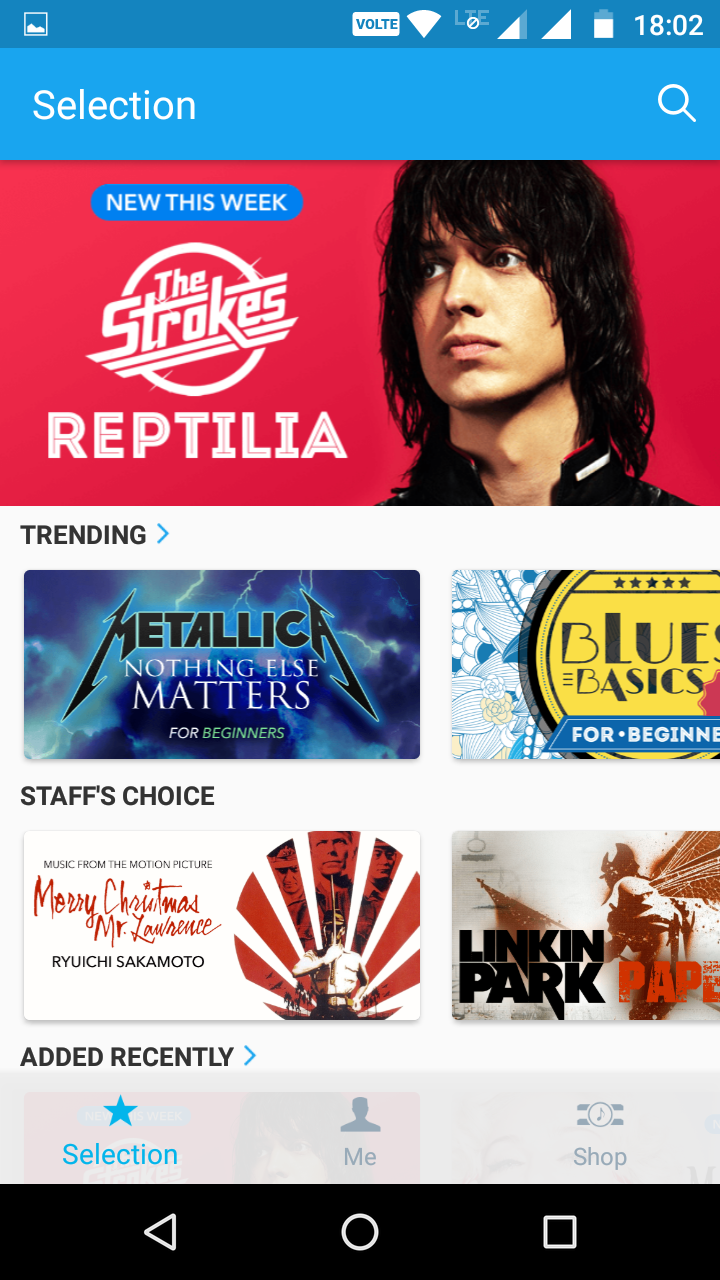 2) If you are at the intermediate level, then you can surely start any tutorial, and if you are a beginner, then you should go for beginner tutorial.
3) In Guitar Basics for a beginner, you will get the following screen.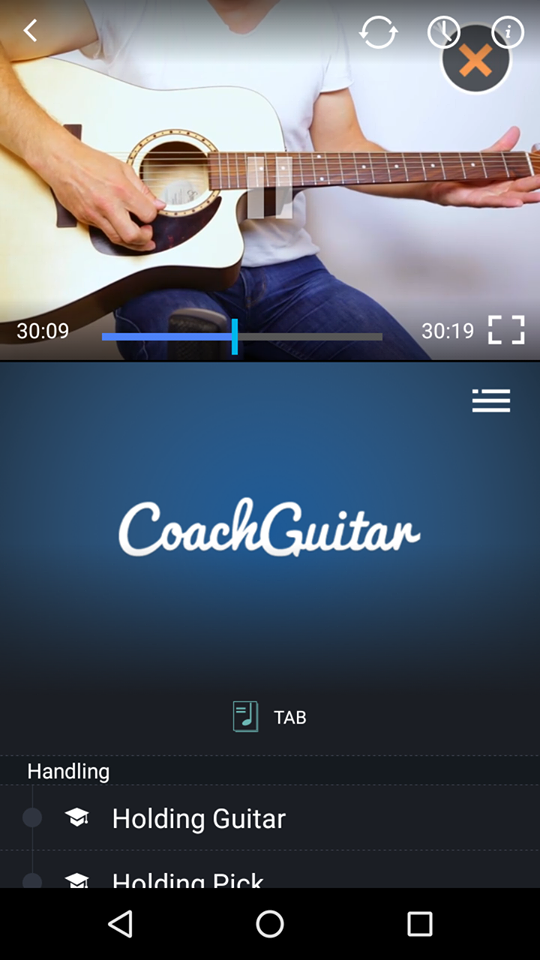 4) In this section you can learn all the basic of guitar playing like its handling, playing, rock riff, etc.
5) Along with a video tutorial, a virtual guitar neck is also displayed with some color dots, and each color dot represents the position of the finger.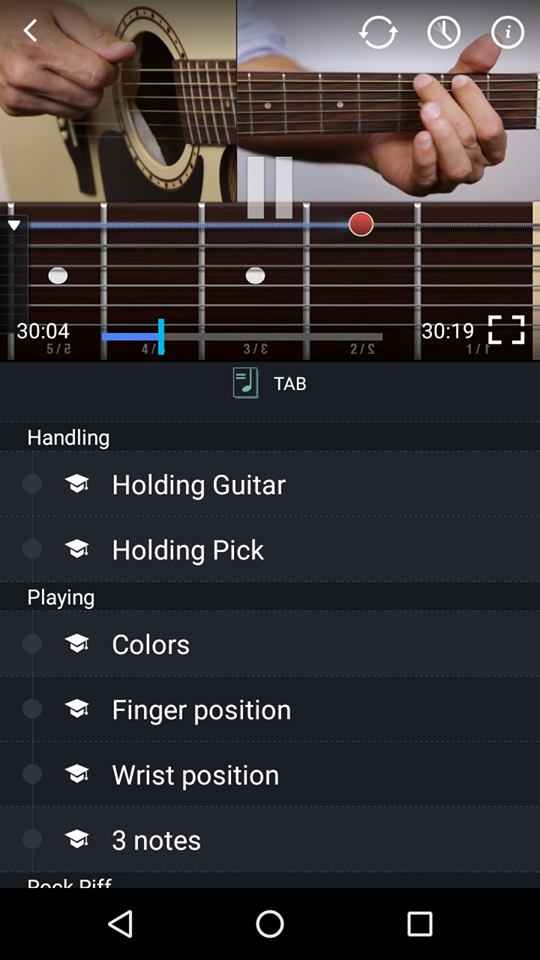 6) You can even watch the tutorial in slow motion if you want.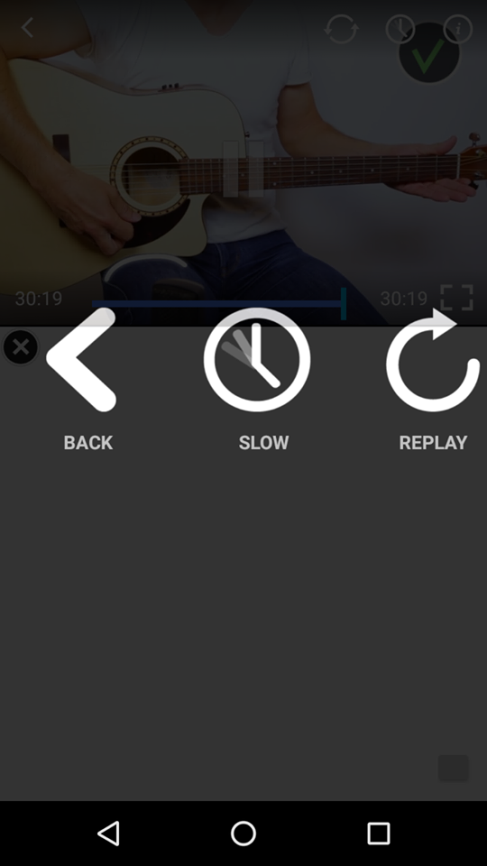 Price
The free and Premium (paid) versions of Coach Guitar is available. Premium version starts from 3,99$ /month which comes with following features.
If you don't want to buy premium, you can go for free version in which you have to pay for each guitar lesson.
Final Thoughts
We hope now you know everything about the Coach Guitar app and will take action accordingly and before ending the post let us discuss some pros and cons for our readers.
Pros:
1) The interface of the app is very attractive and smooth.
2) A Large number of songs from different genres are covered in the app.
3) In Coach Guitar, all guitar lessons focus on both right and left handers which make the Guitar Coach a perfect tutorial app.
4) And features like slow motion and loop makes are also very useful and attractive.
5) Songs lessons for beginners are properly arranged in different levels, and level of difficulty increases with each level.
Cons:
1) The response time of the app is good but sometimes the loading time is more than normal which is not okay.
2) It should have a virtual guitar so that its users can take benefit from it without anywhere without carrying a guitar.
If you are willing to learn guitar, but you don't have time for it, then you should start using Coach Guitar as it is your personal pocket coach you can use it anytime anywhere. Use it and share your experience with us through like, comments and share.