If you are a Rubik Cube lover and love to solve Rubik Cube on your device, then we are sure then you would like this fantastic 3D puzzle game known as Lion's Sphere. It is another form of Rubik Cube in which users have to solve eight colors 3D sphere. It comes with some amazing realistic graphics and relaxing music, and these effects make its users to play it again and again. If we talk about its availability, it is currently available for iOS and Android-based devices, and in this post, we are focusing on the Android version of the game.
Exploring Lion's Sphere
Before moving to the interface, part let us first discuss some of its key features with our readers.
Features of Lion's Sphere
1. It comes with different colors groups. One is two colors, four colors (four colors sphere) and eight colors (Lion's Sphere). With the increase in numbers, the level of difficulties also increase.
2. The world ranking system is used so that users can compete with others users in the world.
3. There is no concept of any fixed algorithm and users can use their own algorithms to solve any sphere puzzle. Play more and discover more.
4. An informative tutorial is also there which can help the users to understand all the moves and concept used in the Lion's Sphere.
Interface of the Lion's Sphere
As mentioned above Lion's Sphere is like a Rubik Cube puzzle solving the game with some changes in graphics and solving algorithms so let us give a quick intro to the interface of the game have a look.
1) Here is the snap of the home screen of the game have a look.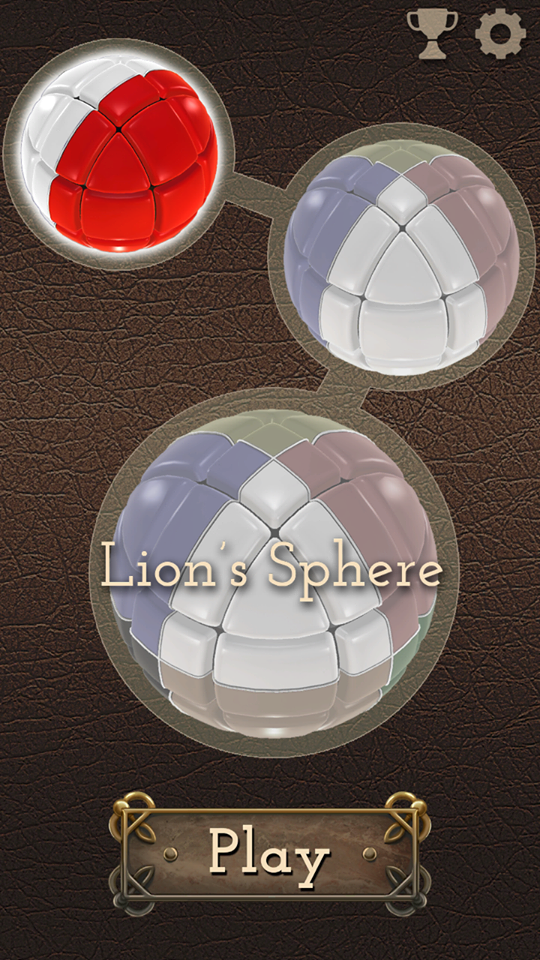 2) You can first start tutorial so that you can understand its working easily.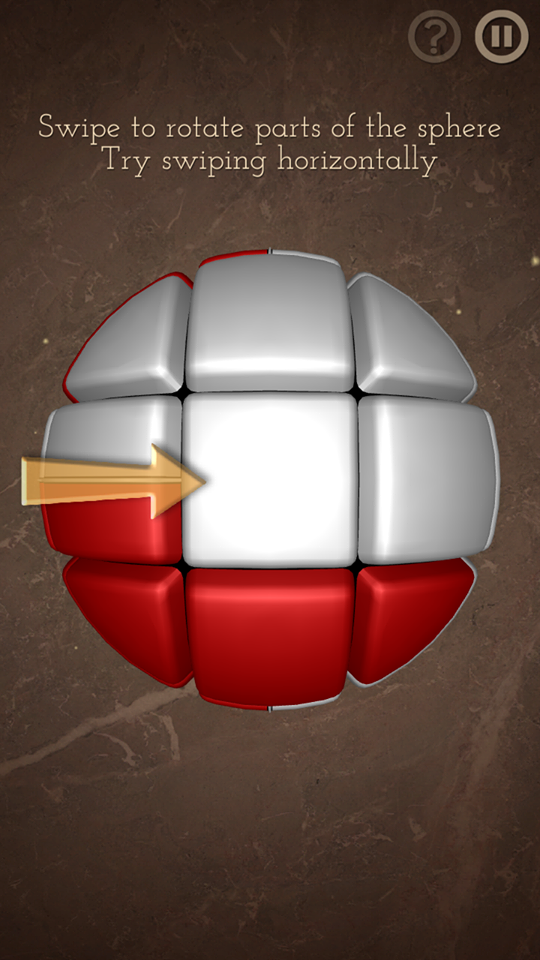 3) After that, the actual game will get started, and you will get the following screen. As you can see you have to solve the puzzle in two moves.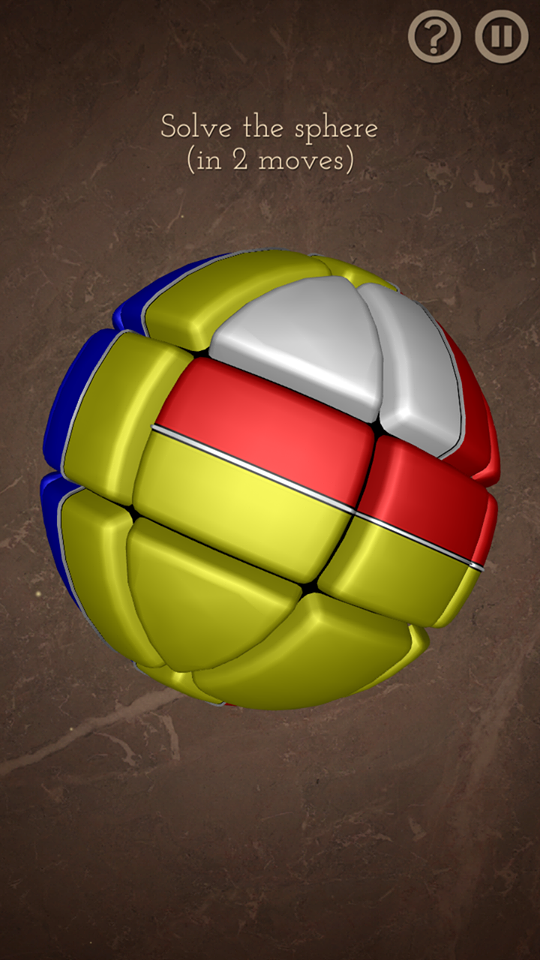 4) In above snap, we are playing 2nd level, i.e., four colors sphere. As you can see, we can drag the sphere in all three dimensions, and we can also click on "Question Mark" sign for help.
5) You can pause the game in between, and you will get following options.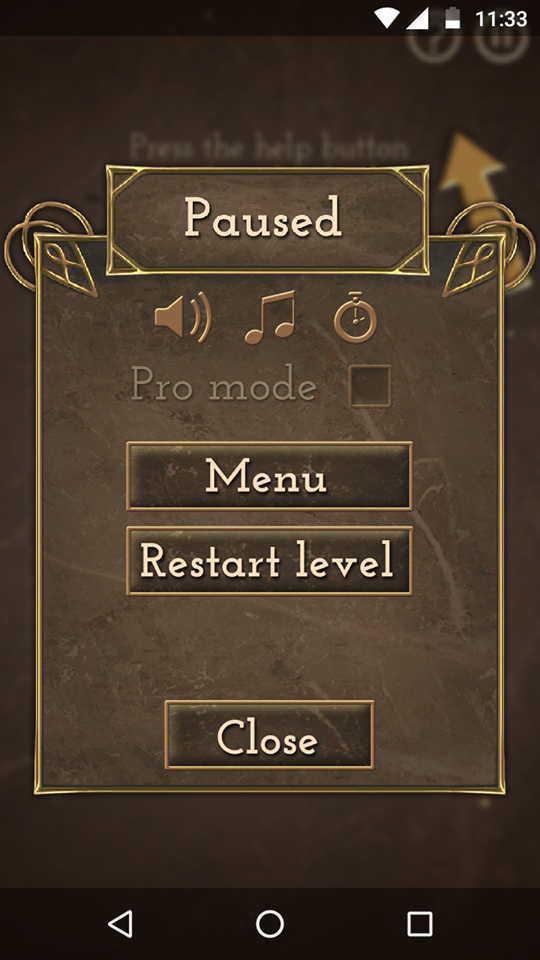 6) Have a look at below snap to get more idea about the stats of different levels. (Don't get demotivated after seeing those stats)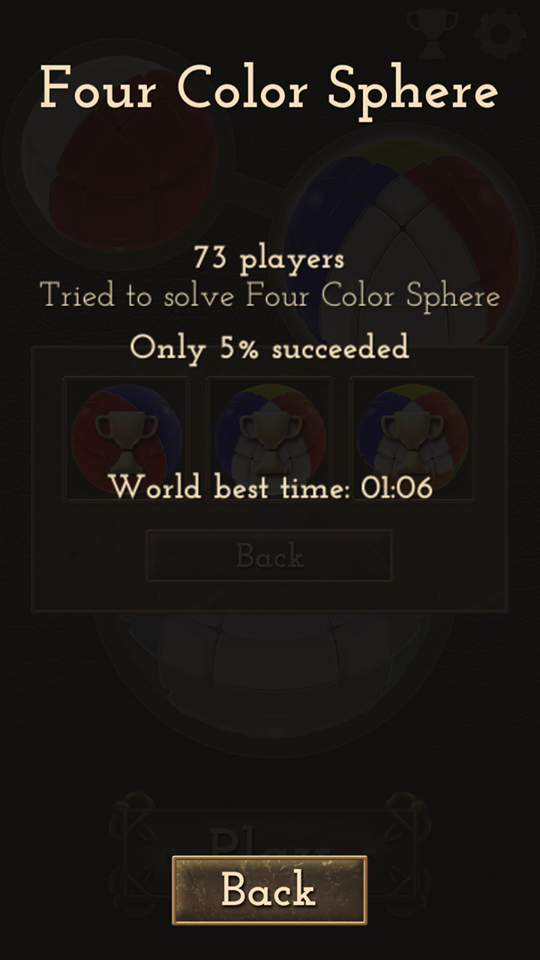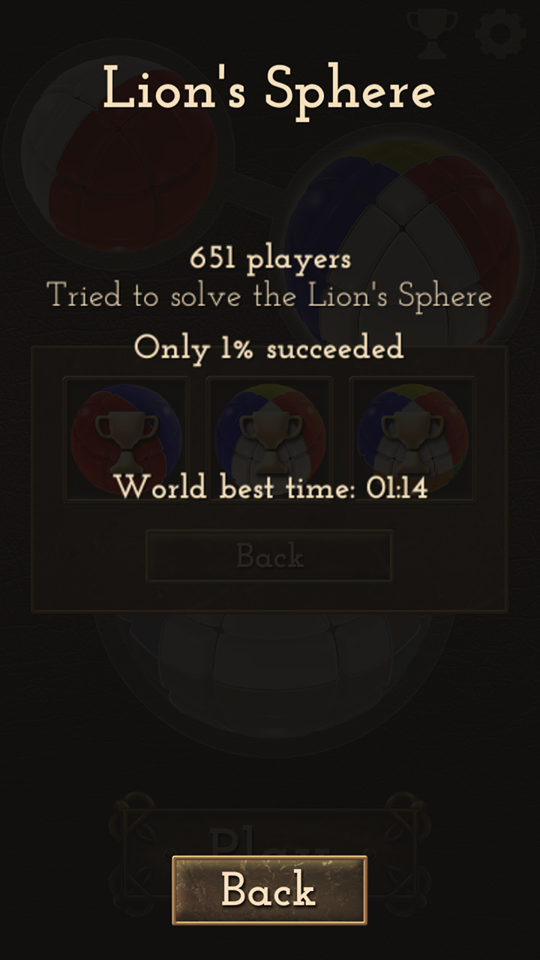 7) In settings option, you can change music, sound and timer settings. Look at below snap for more idea.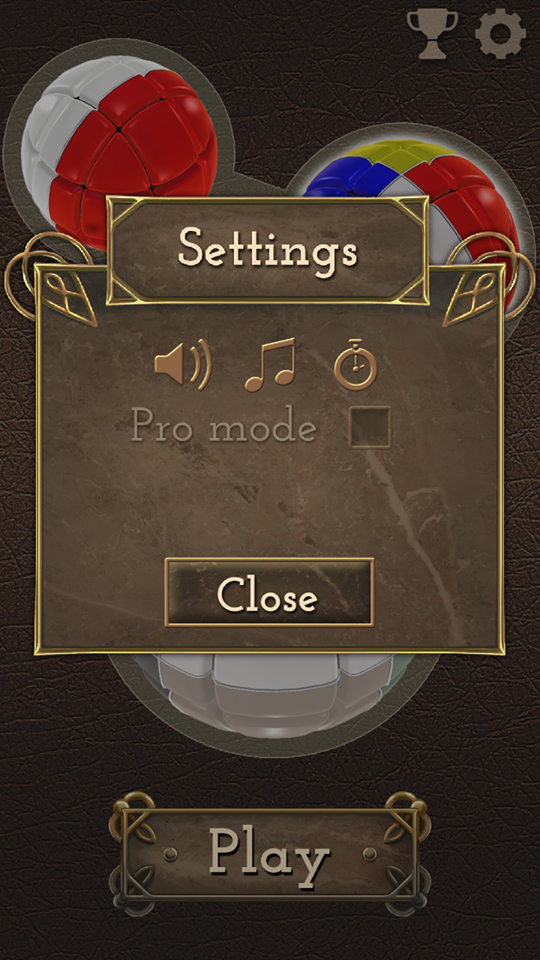 Final Words
We hope you have read all of the points carefully and now you all have exact idea about the concept and working of Lion's Sphere puzzle game and let us wrap the post here with some pros and cons which we noticed while using it.
Pros:
1. The game is free.
2. It is a simple game which doesn't have too many unnecessary options, and the interface of the game is beautiful, and its sound effects are also amazing. Background music is very relaxing too.
3. For those who are bored with ordinary Rubik cube puzzle games should try Lion's Sphere once as it very challenging and addictive puzzle game to solve.
4. Tutorial provided in the game is also beneficial for newbies.
5. The concept of world ranking is the best part of the game, it makes its users play it again and again to achieve the best ranking.
6. Its iOS version is also available which is also a good point. Users can enjoy it on their iPhones and iPads.
Cons:
The only con which we noticed is that 2 Sphere level is very easy and after that 4 Sphere and 8 Sphere levels are very difficult. These levels require the high level of concentration and intelligence to get solved.
We hope you have read all mentioned pros and cons carefully and will take action accordingly. Lion's Sphere is recommended from our side, and you should give it a try. As it is a free game there is no harm to your wallet, try it and share your experiences and thoughts with us through like comments and share.