Looking for a solution to book appointments, schedule online meetings, and schedule on-location services? Brindle Booking is one of best plugins to book online appointments for WordPress. It is a fully modular plugin allowing you to add appointment booking functionality to your WP site. No coding is required to use this plugin, and it is built from ground with ease of use firmly in mind. Let us learn more about this plugin.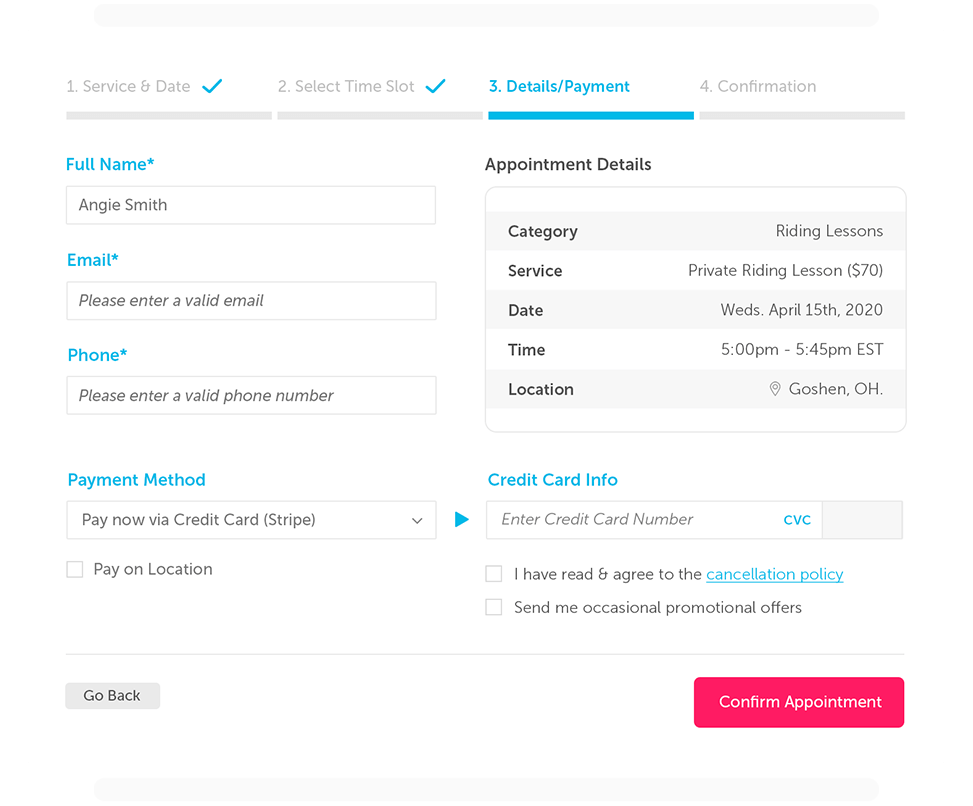 Why Brindle Booking?
Adapts to your Needs: Your customers can book appointments based on your availability. You can categorize your services, apply optional price and let them secure an appointment, service, lesson, or product via its intuitive booking interface.
Book Services Online or On Location: It lets you accept appointments of any type. You can allow customers book online video consultations, provide them lessons, or product-based services like lawn care.
Accept Payments During Booking: Brindle Bookings lets you accept payments for the appointment directly in the booking process or on the location. This is the solution for you if you want to sell products to be picked up in-store at a specific time.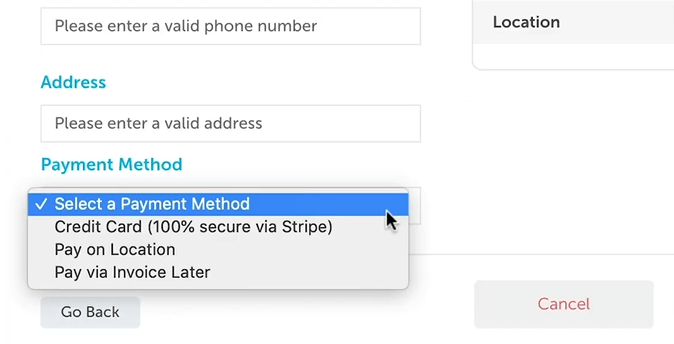 Industry-Leading Design & Tech: This is an intuitive plugin with pristine code and ultra-modern effects.
Responsive: The plugin is totally responsive. It means that the plugin will work on all devices smoothly.
Plug and Play with Brindle Booking Plugin
Download and install Brindle Booking plugin on your WordPress site and activate it. Once you have activated the plugin, you will see a new section added sub-sections – 'Booking' and 'Appointments'.
Go to 'Services' tab and click on 'Add New Service' button. It will allow you to enter the details of different service that you will like customers to book. Set service title, category and price.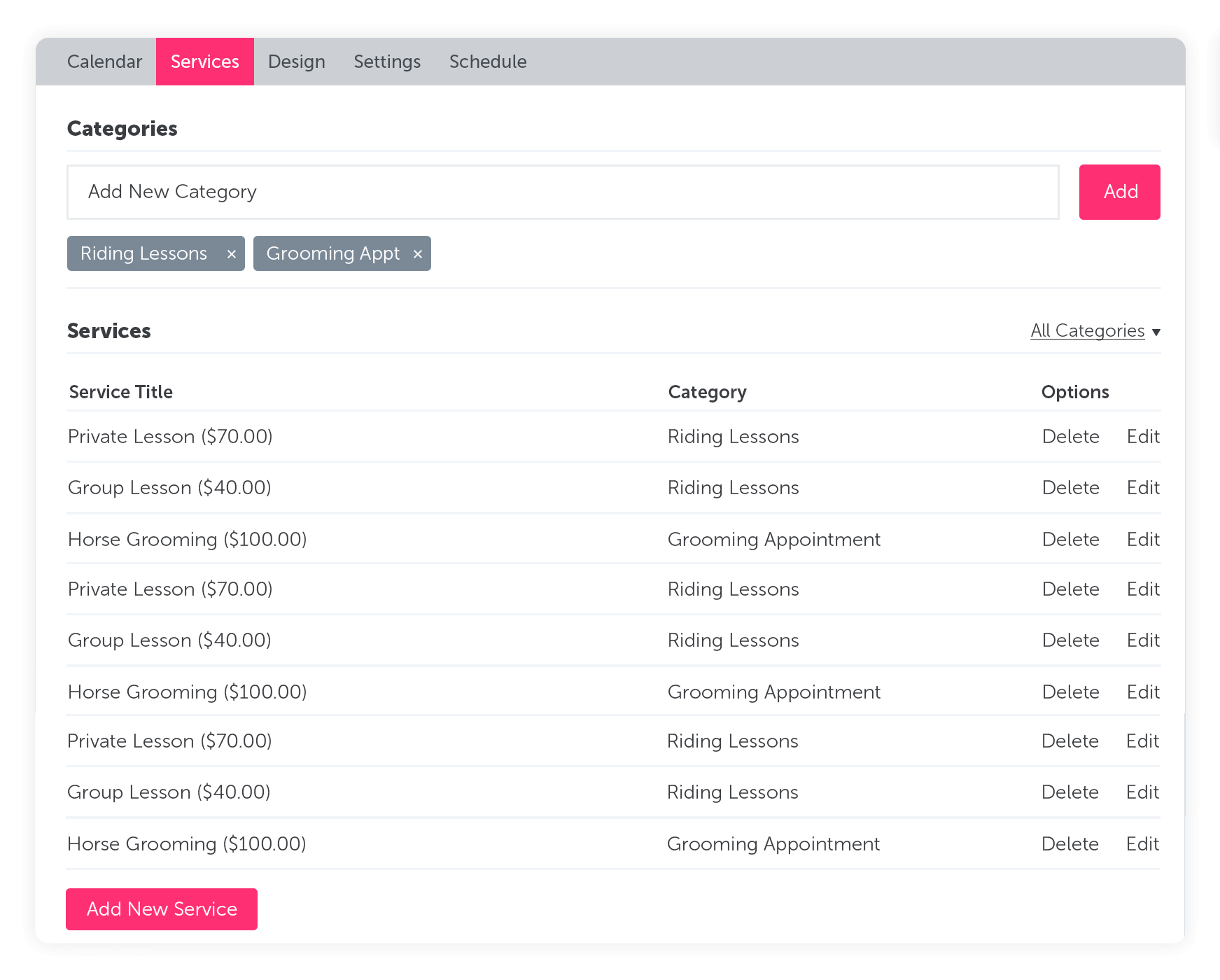 Brindle Booking has a clean and minimalistic interface to ensure your customers can book an appointment in a matter of seconds. You can customize the colors and other admin settings any way you want. Once done, click on the 'Save' button.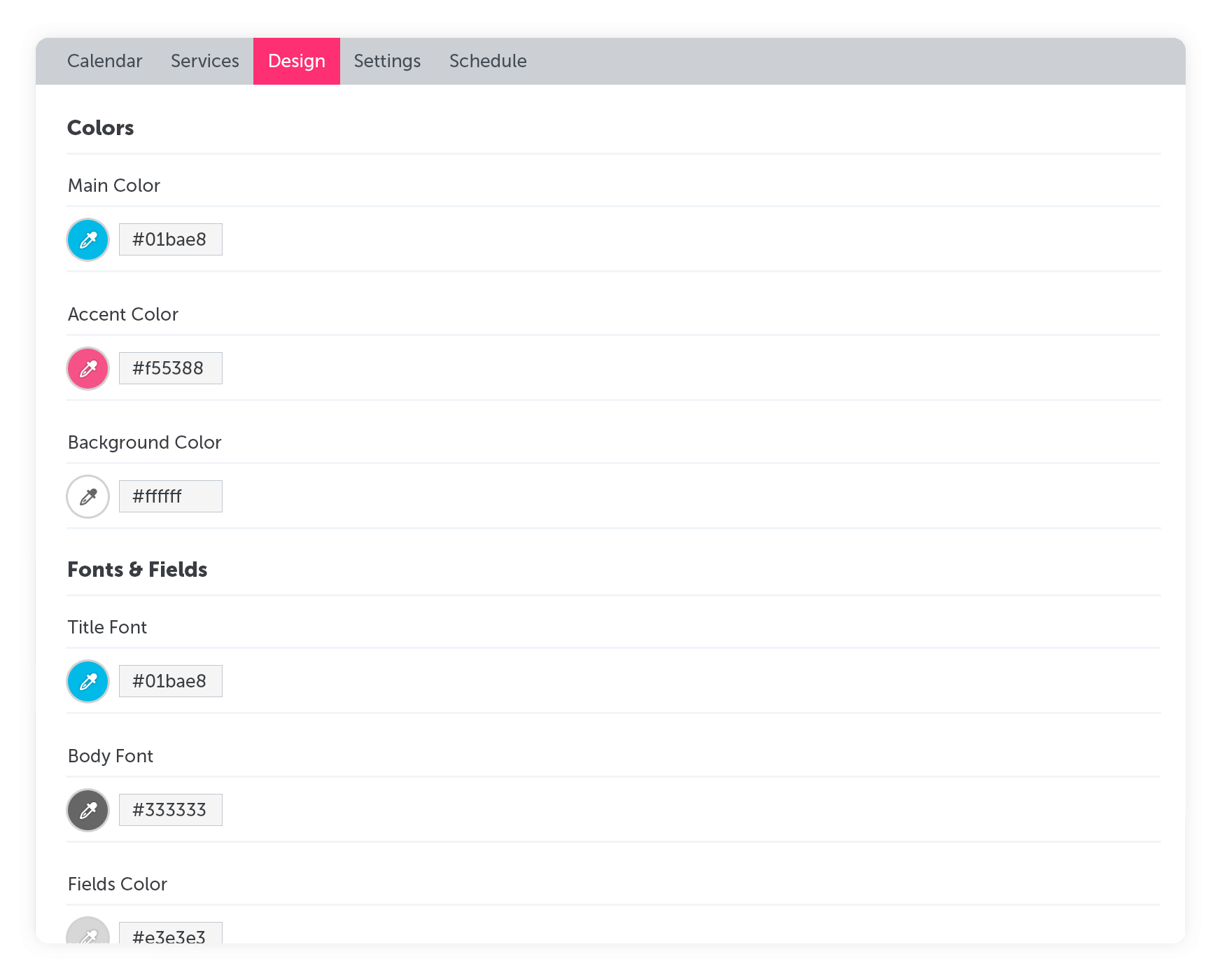 You can even specify each time slot that can be booked. This is divided into increments of 15, 30, and 60 minutes, allowing you to be as granular as you like. You can add slots by selecting the increment, and then click each time slot, you would like to make available. It will automatically add these slots to the front-end booking interface for the customers.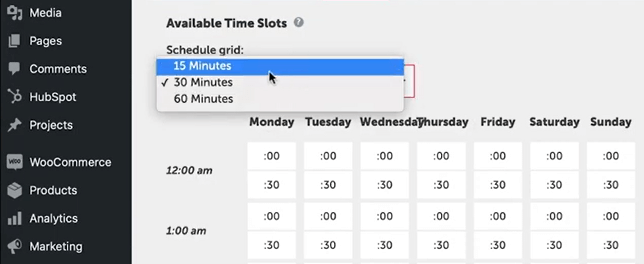 Top Features of Brindle Booking
Dedicated Tech Support: You will get exceptional support from its dedicated support team,
On-Click Booking from Anywhere: Use simple shortcode to place booking option at any location on the website.
Take Control of Design Elements: You can tweak just every aspect of your booking interface and calendar to complement your brand.
Organize your Products & Services: You can set multiple categories with each service, create booking specific services and do a lot more stuff using this plugin.
Get Reminders for Each Appointment: Both customers and clients will get the notifications for upcoming appointments.
Schedule to Pickup Products: Sell your product directly in the booking interface letting your customers to pay and schedule items for the pickup.
Video Meetings on Call: You can set your availability and let clients book Zoom meetings and phone calls as per your schedule.
Advanced Calendar System: You can set the availability for time slots in any increment needed to get maximum control over your schedule.
Sync with Google Calendar: integrate appointments with Google Calendar and receive reminders. Get full control over your schedule.
Provide Directions to Appointment Location: You can provide directions to your shop via Google Maps.
Display Local Time and Time Zone: Showcase the current time of appointment location for those booking from different time zones.
Offer Options for Appointment Methods: Let you customers choose if they prefer in-person meeting or online meetings and services.
Pricing
The single site license is priced at $39 per year while the unlimited site license for this plugin is $89 per year. Both of these licenses include a free 7 day trial, meaning you can easily cancel within 7 days if you don't like the plugin for a full refund, no questions asked. They also come with Brindle's premium support plan, which we hear is pretty stellar.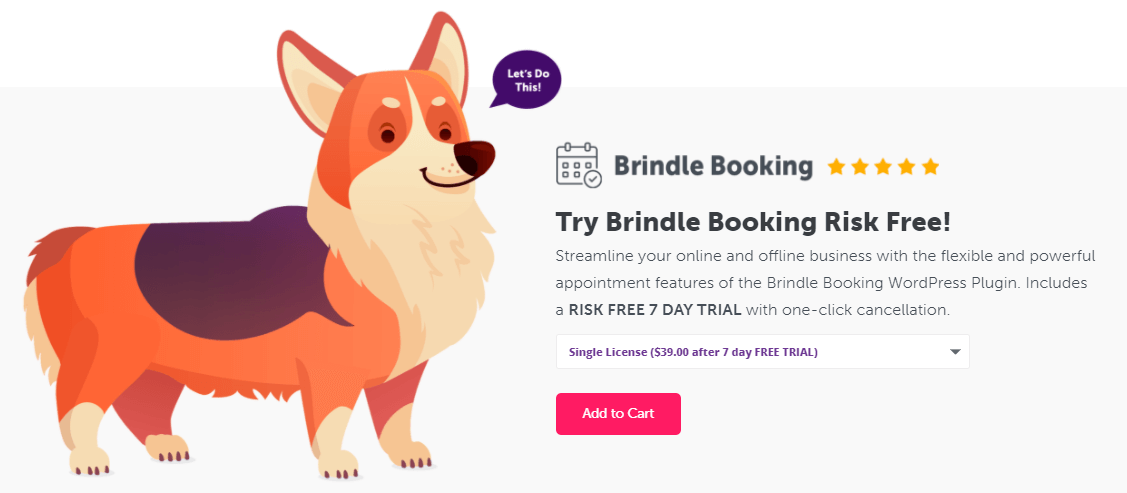 The Bottom Line
Brindle Booking is one of the coolest and flexible appointment booking plugins available for WordPress. Creating the perfect appointment calendar has never been easier! Try Brindle Booking free here!