Welcome folks to our new post and in this post we are going to help you by answering a very easy questions of yours which you often asked Google. How to schedule Torrent downloading on Android-based devices and in return you sometimes get lists of untrusted apps which comes with scheduling features. But don't worry as in this post we will tell you how you can schedule torrent download with start and end time. And this can be done directly and indirectly.
Indirect Method
In the indirect method, you don't need to download any other torrent download app, and you can go with your pre-installed (trusted) app. But you need to download any task scheduling app for your device through which you can schedule various tasks and for this post we are using Trigger-Task Launcher app through which we can schedule torrent download time. Trigger Task is a free app but to use the full app we have to go with pro (paid) version, but the company also provide seven days free trial version you can try it first before going to the paid version. In the below quick guide we are using Trigger app to schedule torrent download on our Android-based device.
The first task it to launch your torrent app with Wi-Fi connection settings. Look at below snaps for more idea.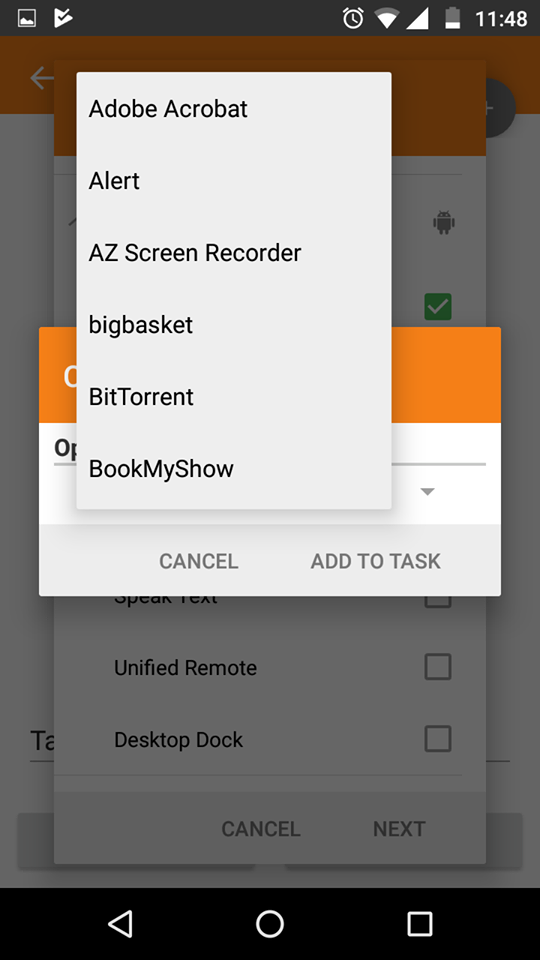 2) The second task is to disconnect the torrent download app on given time have a look at below snap for more idea.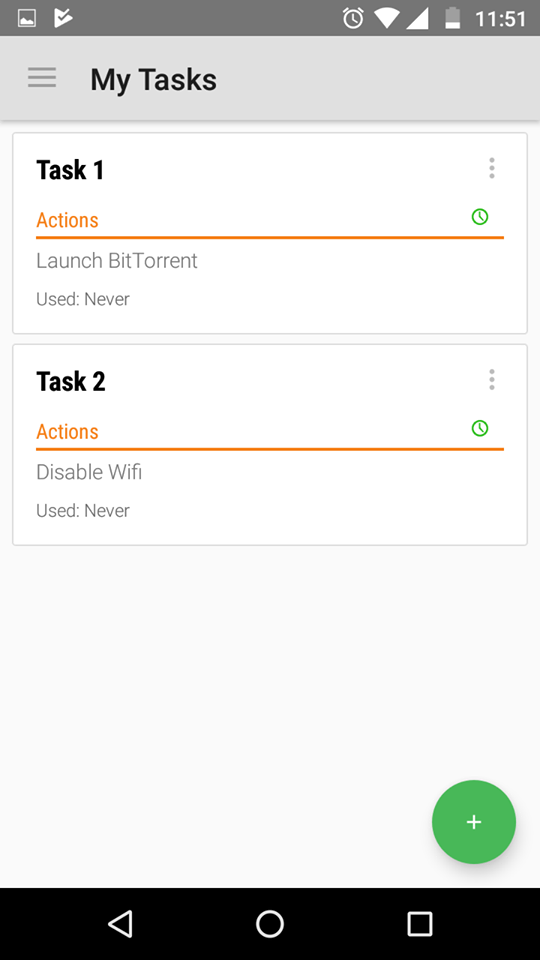 Trigger- Task Launcher
Apart from torrent scheduling, it can be used for various purpose like:
• Automatic Ringtone change option.
• Automatic Brightness adjusts option.
• Send a message using Twitter Google Place, etc.
• Start or Stop any other application.
Direct Method
In the direct method, you have to download an app which comes with torrent download feature and this app is known as Flud- Torrent Downloader. This app is one the most downloaded torrent client app, and it has more than 5 million downloads with an average 4.3 ratings and these stats are enough for all your questions about the app. Flud comes with inbuilt scheduling options and have a look at below snap for more idea how to schedule torrent downloading in Flud Android downloading the app.
The very first step is to open the app, and you will get the following screen.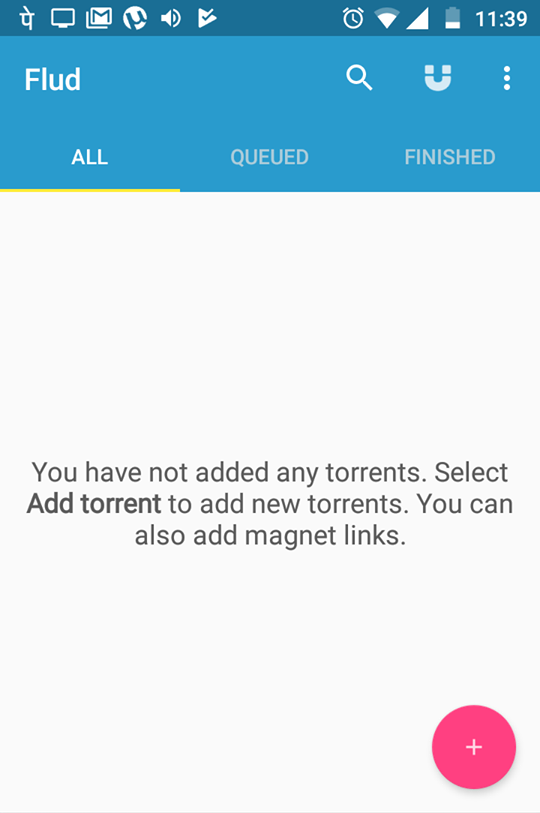 Now you can go to the setting options by clicking menu option ( have a look at highlighted part of the below image to get more idea.).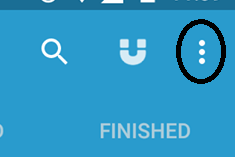 3) In setting options there are many options available and from there you can go to scheduling option.
4) And in scheduling option, you will get the following screen, and from here you can set the start and shutdown time, have a look at below snap for more idea.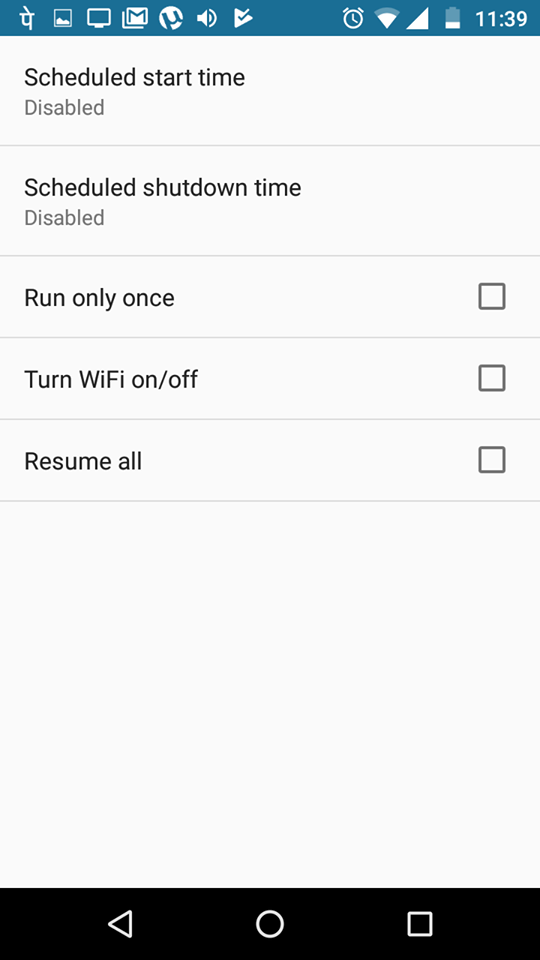 5) Below are some more images regarding same have a look to get the idea about the interface of the Flud Android scheduling feature.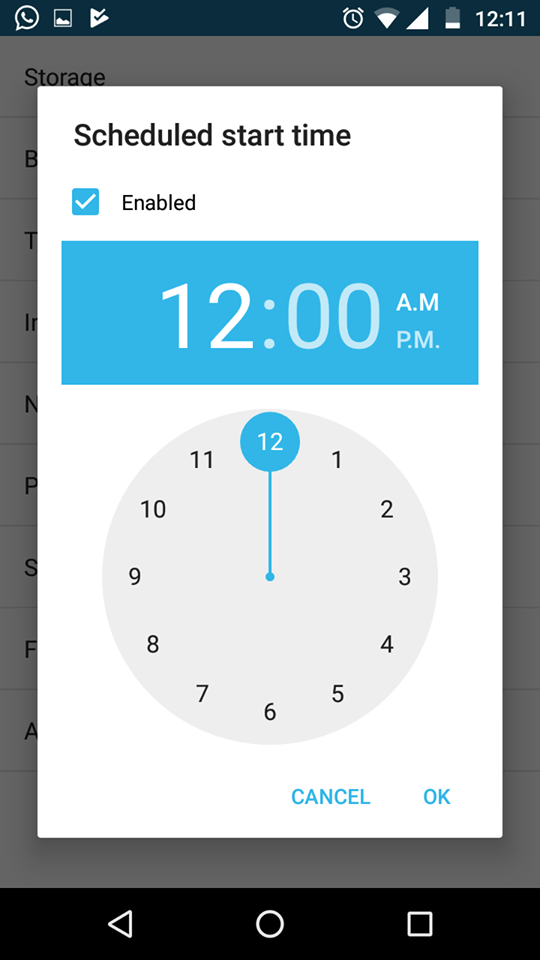 Apart from scheduling features, there are some liked points about the Flud torrent downloading app have a look at below points carefully.
• Easy to use neat and clean interface.
• Most of the users are happy with the downloading speed, in fact, most of the users stated that they are better downloading speed than other Torrent download Android-based apps.
• The best part of the Flud is that it is a free app and its free version app also contains ads like any other torrent download apps but the ads are not too frequent and are not too annoying like other apps.
Final Words
We hope you have read both the methods carefully and will take action accordingly. As you can see both methods are very easy and anyone can schedule torrent downloading on his/her Android-based device easily. For indirect method, you have to spend money as after seven days you have to pay for pro version, but in the indirect method, you can go with you trusted torrent download client whereas indirect way you have to go with a new torrent client for schedule purpose. Hence both methods have some pros and cons try any one of the above methods and share your experience with us.