It may not seem like a big deal, but sharing a calendar with your team members is a must. Getting the right calendar app helps with managing your team's calendar and keeps you on track with everything and everyone. 
A shared calendar saves you plenty of time and also boosts productivity. That's why we have compiled a list of the best 10 shared calendars that are a must for startups. 
The Calendar app is a great tool for scheduling an event or keeping up with back and forth emails. All you have to do is share the scheduling link and the rest is done. The Calendar does this by using machine learning that makes smart suggestions for scheduling the meeting. 
But this is just the tip of the iceberg. The machine learning also serves to add new events or meetings in a rather quick way. Apart from this, the Calendar is integrated with your Office 365 calendar, Google, or Apple calendar, which is always a bonus.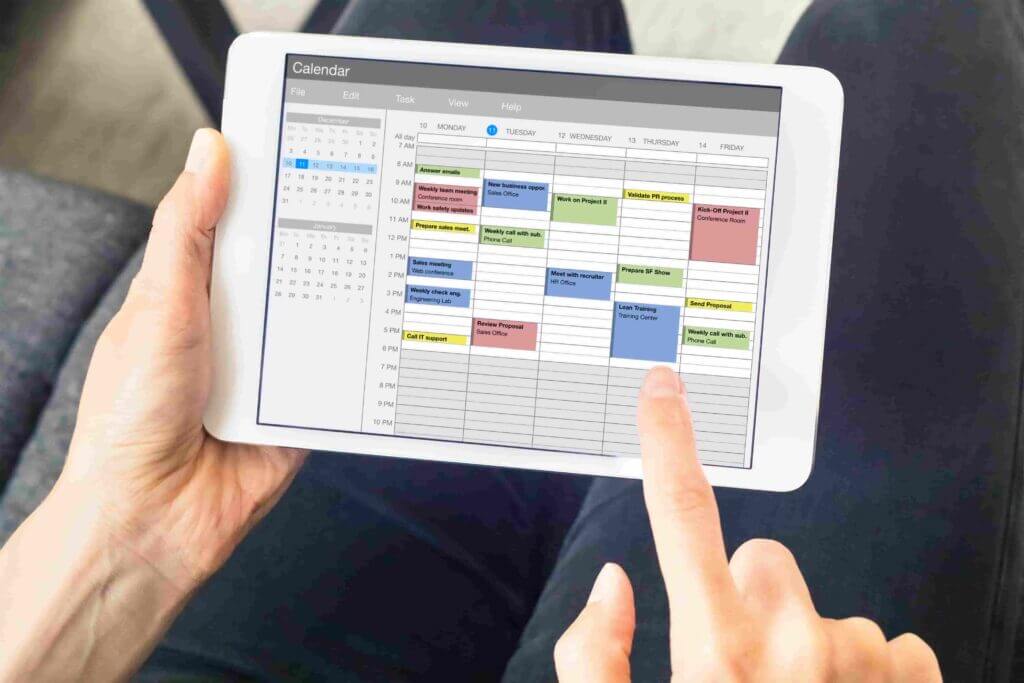 While this may be the most obvious option, Google Calendar is one of the best online calendars at the moment. This is mainly because it's convenient to use and it includes a wide range of attractive features, such as coordinating colors and themes, or sharing your calendar through email.
Another great feature is that it lets you integrate you team's calendars and create events with natural language. If you happen to have any events from your Gmail, these are automatically added to the calendar. Lastly, you can use the Google docs, spreadsheets, Jamboard, and Keep.
If you want to keep yourself and your team members organized at all times, Any.do is the best calendar app for that. It mainly deals with your schedule, to-do list, as well as goals. It also includes some attractive features such as color-coding to identify which event is on your agenda for the day and there's also the option to check your schedule daily.
Any.do has a free version but the premium plan works wonders for teams and it only starts at $2.99 monthly.
Another great scheduling and planning app is Float, thanks to its real-time scheduling features. It also includes a drop-and-drag feature which is useful when editing events, but you can also create recurring events. 
If you're part of a full-time staff, you could benefit from the time-off tracking feature and if you're part of a contractors' group, a short-term gig works best. You have to pay a fee of $5 per person on a monthly basis if you decide to use Float as your calendar app.
Who wouldn't love to have an assistant and handle all the work for you? The Woven calendar gives you just that – a virtual assistant to help with your scheduling and planning. This is also known as an intelligent calendar since it includes a visual graph that allows you to see how you can manage your days for the week. 
Woven also lets you collaborate with your team on any future events or meetings by sharing your schedule through email or text. As a free tool, Woven works on Office 365 but it also syncs with Google and G Suite calendars.
Trello works great when you want to assign a new task or project, but what makes this stand out is the usage of digital boards. How this works is by handing off an assignment to another team member and then putting a card on the board. 
Lastly, when you go to the calendar view, the due-task is available for you to see.