If you are an owner of an iOS based device than iMazing is for you. iMazing is a computer software which can help you in handling data of your iOS based device. It is also available for both Windows and Mac computer, but we will discuss iMazing for Windows 10 in this post. How iMazing can help you? How it is different from iTunes? Let us discuss about this in below part of the post.
Exploring iMazing in our Windows 10 With iPad being connected
In this part of the post we are discussing some features of iMazing and we will tell you how this is the best alternative to iTunes.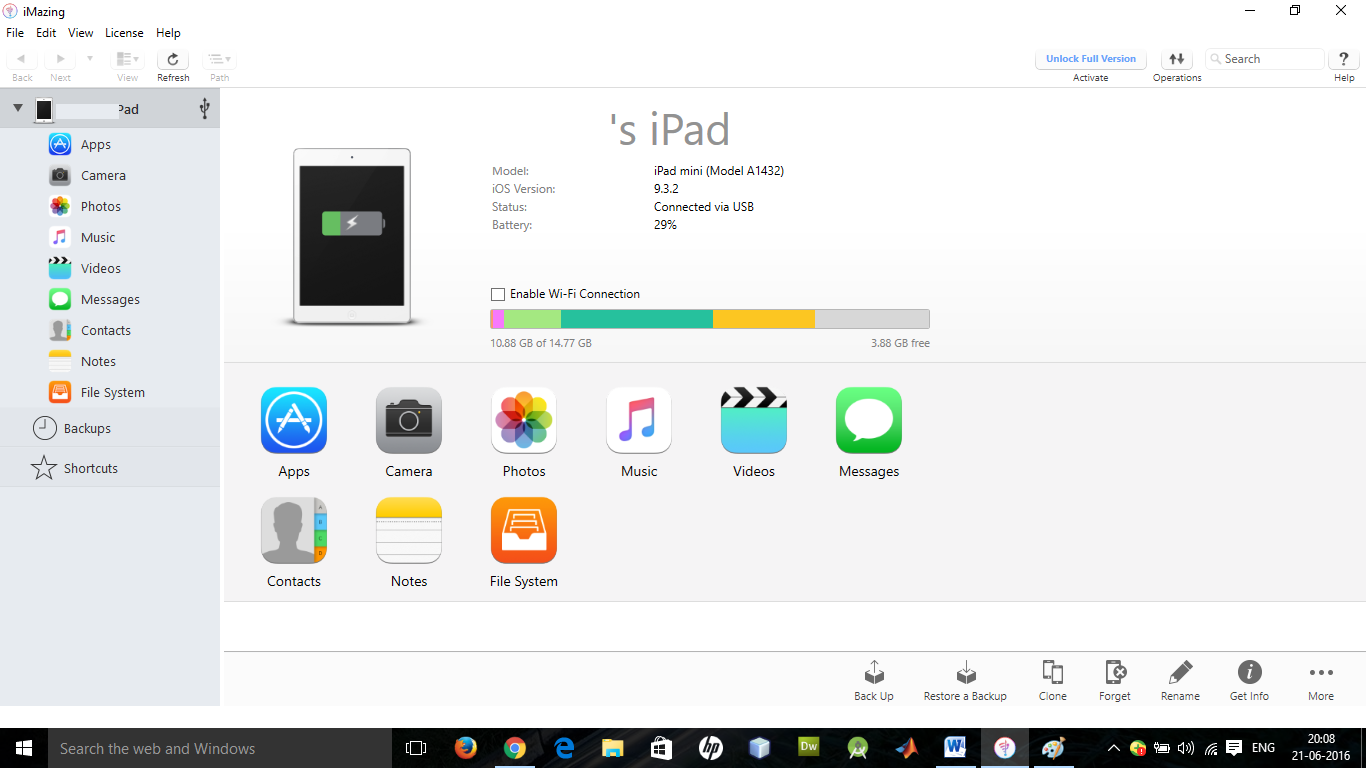 1) File Transfer: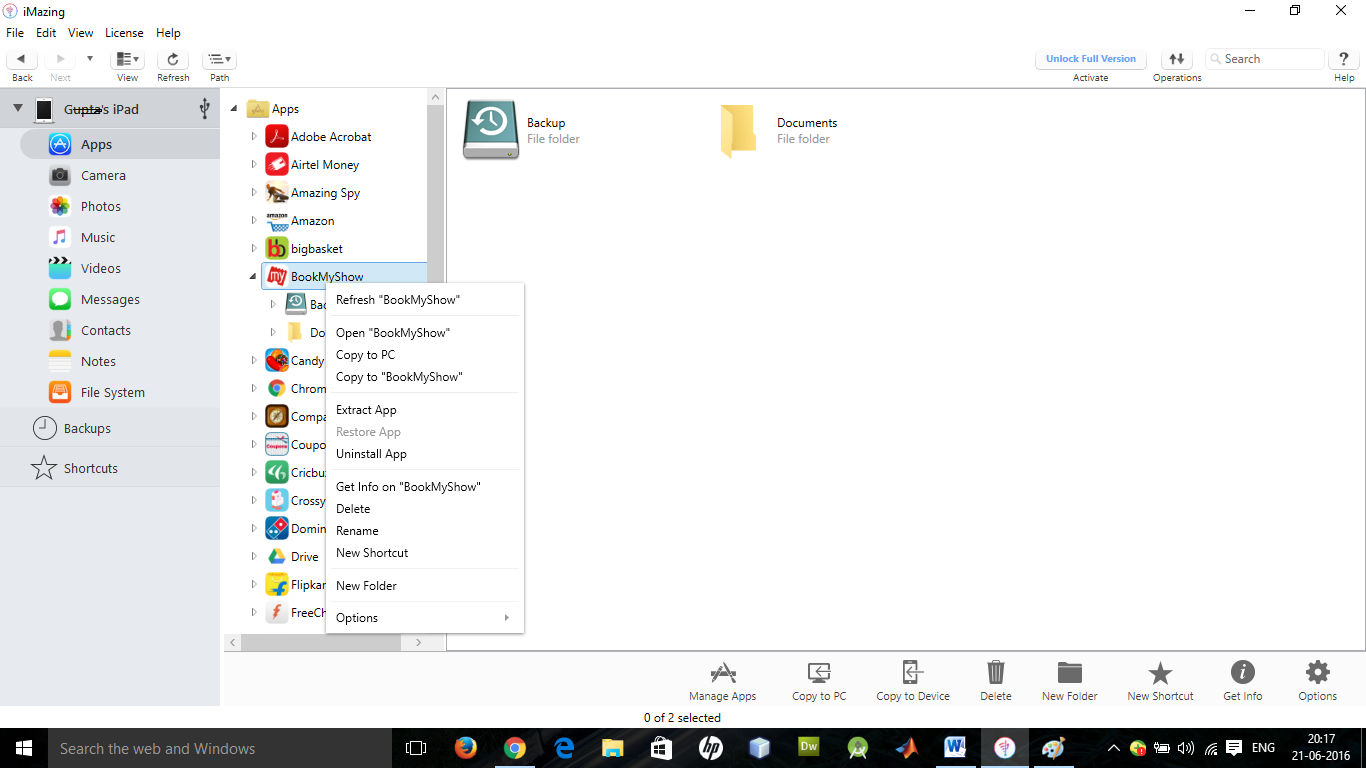 a. Transferring of files in iOS based device is very easy using iMazing. Users can connect via USB cable or Via Wifi.
b. Now you can use your iOS based device as an external storage device. Yes, it is not a big deal for Android based device but it's a very big thing for iOS based device as iTunes don't allow to do so.
c. Other than supported media files and pictures user can now transfer other files like zip files, pdf files, documents files.
d. iMazing does not stick to a particular library and hence can be installed on any PC or Mac and transfer data into your device. Now bye bye to long time consuming synchronizing process.
e. It can work with more than 1 device simultaneously, which is quite time saving.
2) Easy Files Access:
a. Now accessing files on iOS device are also easy. Users can even access their messages, contacts, etc. through iMazing.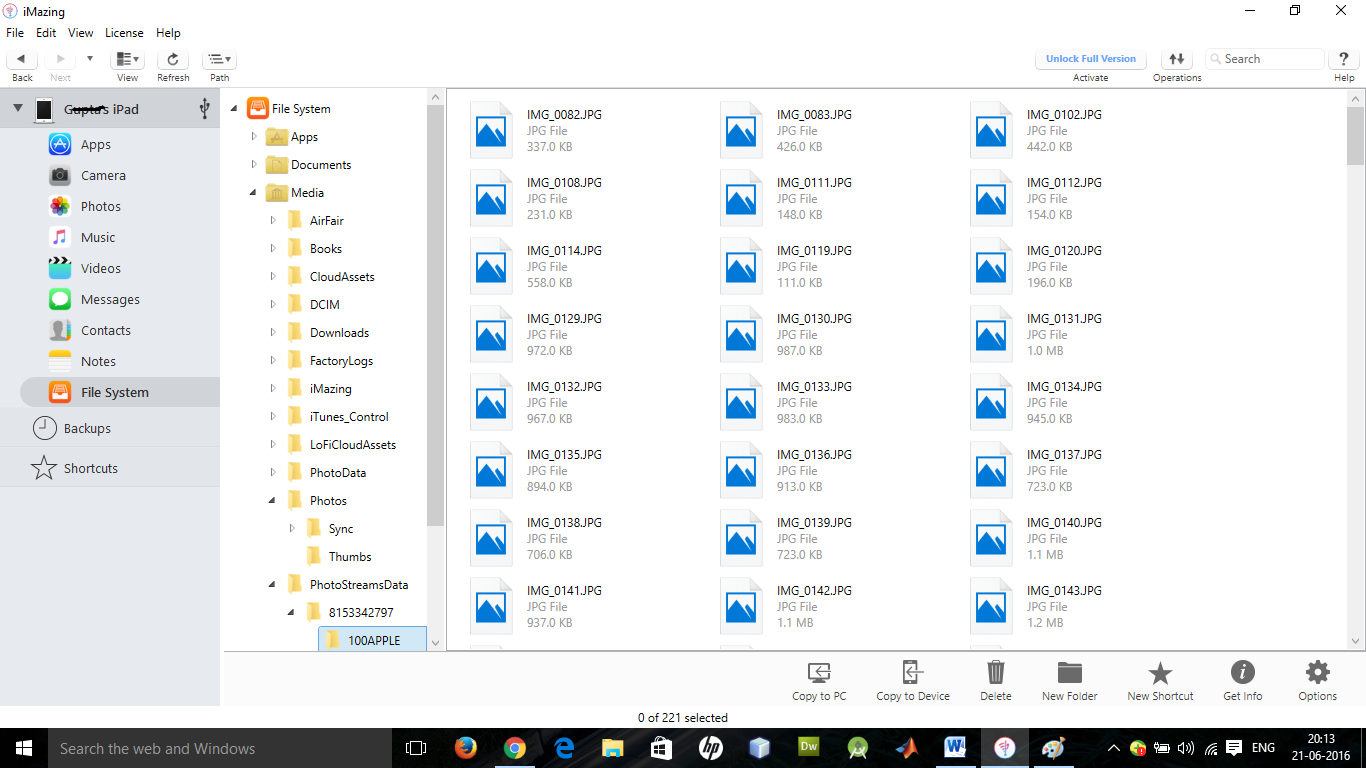 b. With a jail break access real root. Access all core folder systems stored in the device.
c. You can even access app documents and folders and can export or import data from there only.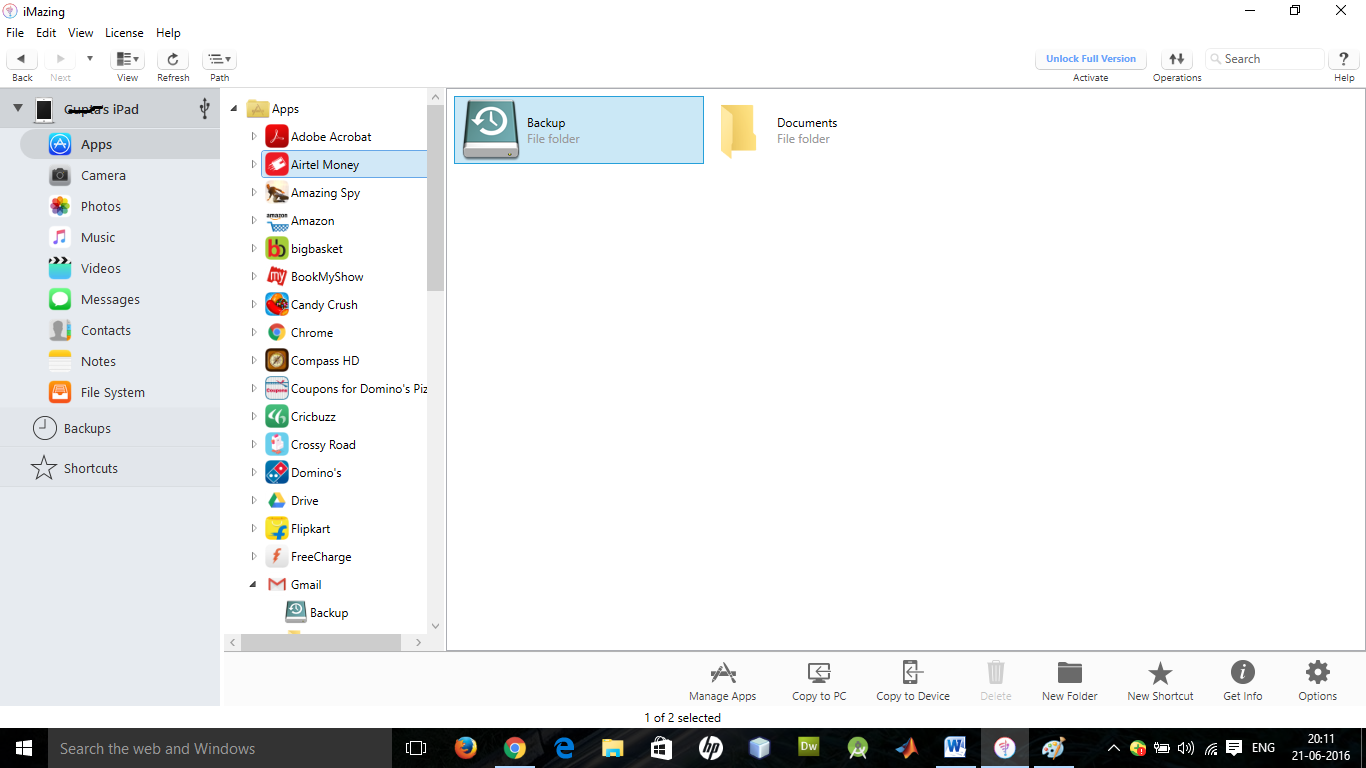 3) Backups: Just click on backup option and create a full backup of your device in a click.
4) File App: It is an iPhone or iPad file manager developed by iMazing only. With the help of it users can access different data stored on their devices like media files, pictures, zip files, documents and pdf files. File app also supports PDF file editing option.
5) Supports iCloud option: The most exciting features of iMazing is that it also supports iCloud. Using this software users can easily access files stored in their centralized Mac systems.
Final Words
Not making the post too big we are wrapping up here with some pros and cons which we would like to discuss with our readers. So please read these pros and cons carefully and take action accordingly.
Pros:
There are many pros with this software which we would like to discuss.
1) Not free, but trial version is also very good.
2) Very fast and responsive.
3) Some features like direct file transfers are very impressive and yes, it is very helpful too.
4) Now using iMazing users can send 3rd party files into their devices and use them as external storage devices.
5) Browse all data of your device. This feature is absent in iTunes or iCloud as they hide most of the data.
6) Can work with more than 1 device at a time and it saved us a lot of time.
Cons: The only point which we would like to discuss with you all is that it is not free and users have to pay to enjoy full service. And if a person is using the iTunes for free then it would be very difficult for him to go for a paid service.
UPDATE : Their improved version is now available with the below features
Now offers a brand new backup solution which automatically archives your backups so that they are never overwritten.
Optimize disk usage a lot, you can keep literally dozens of backups at the cost of just a single extra backup. Besides, iMazing is one of the only software of its kind to fully support iOS 10, including iOS 10 encrypted backups.
Battery health popover : Shows how much battery is left in your device.
All Photos album : Like the name says it just groups all your pics including the ones stored on iCloud.
Customize apps in restore/transfer processes : You can literally choose from the backup which apps needed to be restored to your new device.
I hope you read all of the above pros and cons and will take steps accordingly. If we compare the price of the iMazing with the relief it is given to users it is nothing. The amazing and cool features are impressive and we are sure you all would love it. We can use iMazing on any computer and believe me it is a very big thing this feature alone is enough to impress you buy this amazing software, but before buying we would recommend to go for its trial version. Try it once and share your experience with us through likes, comments and share.