By default Windows OS have this feature and its hidden that you need to work a bit to get the detailed report about the life of your battery no matter from which companies laptop that you use (including the Microsoft Surface ones out there in the market)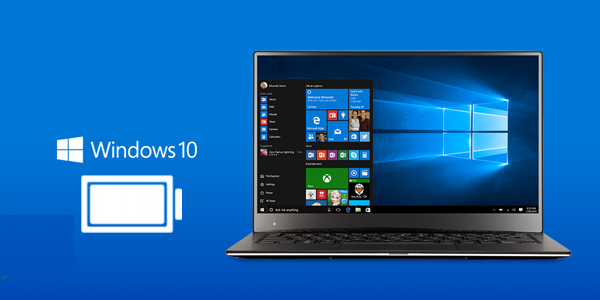 Battery Report In Windows 11 10
Here are the detailed steps with which you can get almost all stats from you device
Step 1 : On your keyword press WIN+X keys so that it will open up a context menu as shown in the pic below (this method can be used in both Win10 and 8.1) or just tap on the track pad with your three fingers also open the search box, very old laptops don't support this feature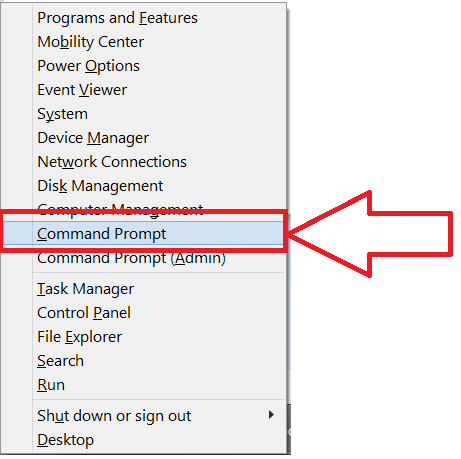 Or
If you are Win10 user in the search bar just type this "command" and select "Command Prompt "or see the picture below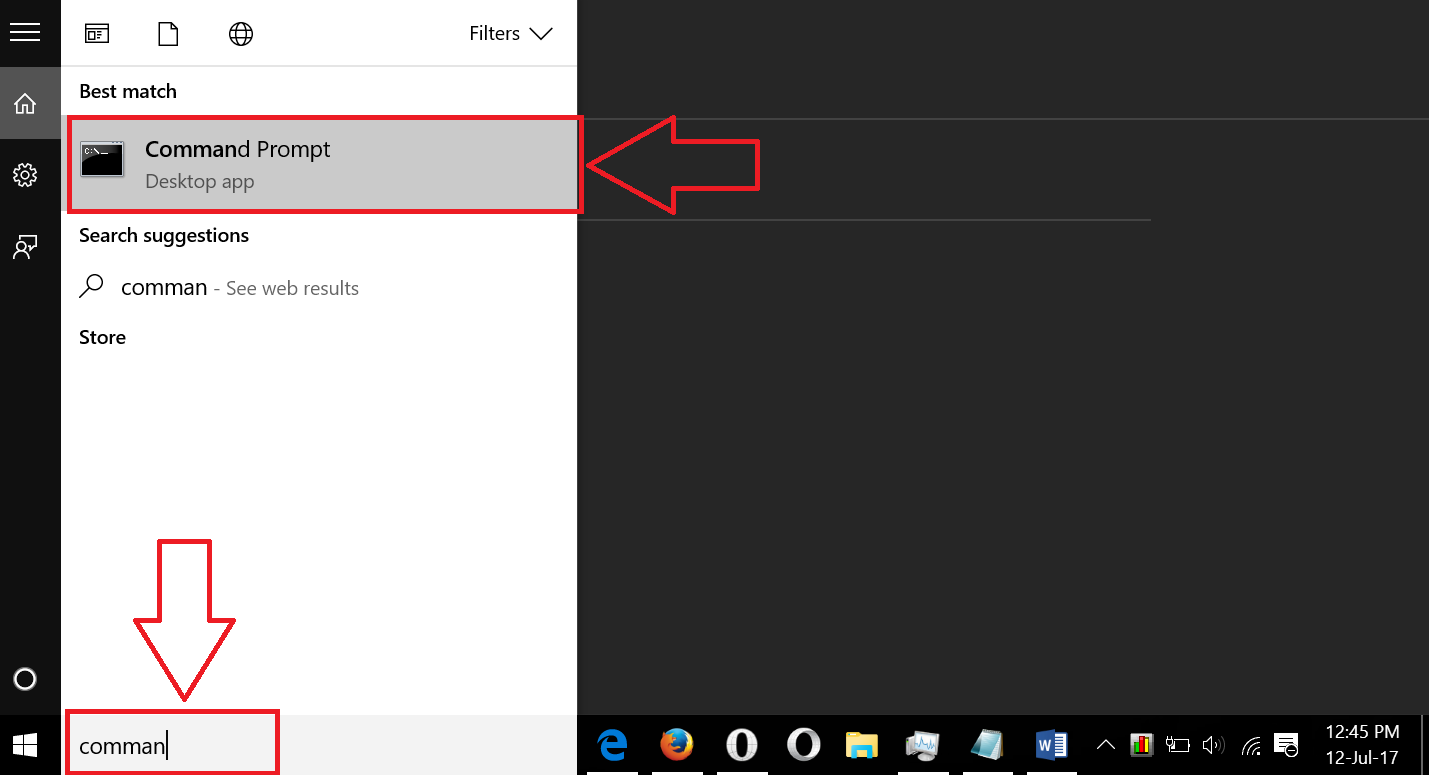 Step 2 : Enter this code in the command prompt
powercfg /batteryreport
Copy above code (Ctrl + c ) and by pressing Shift + Insert you can paste the code to Command Prompt quickly and just hit the Enter key on your keyboard.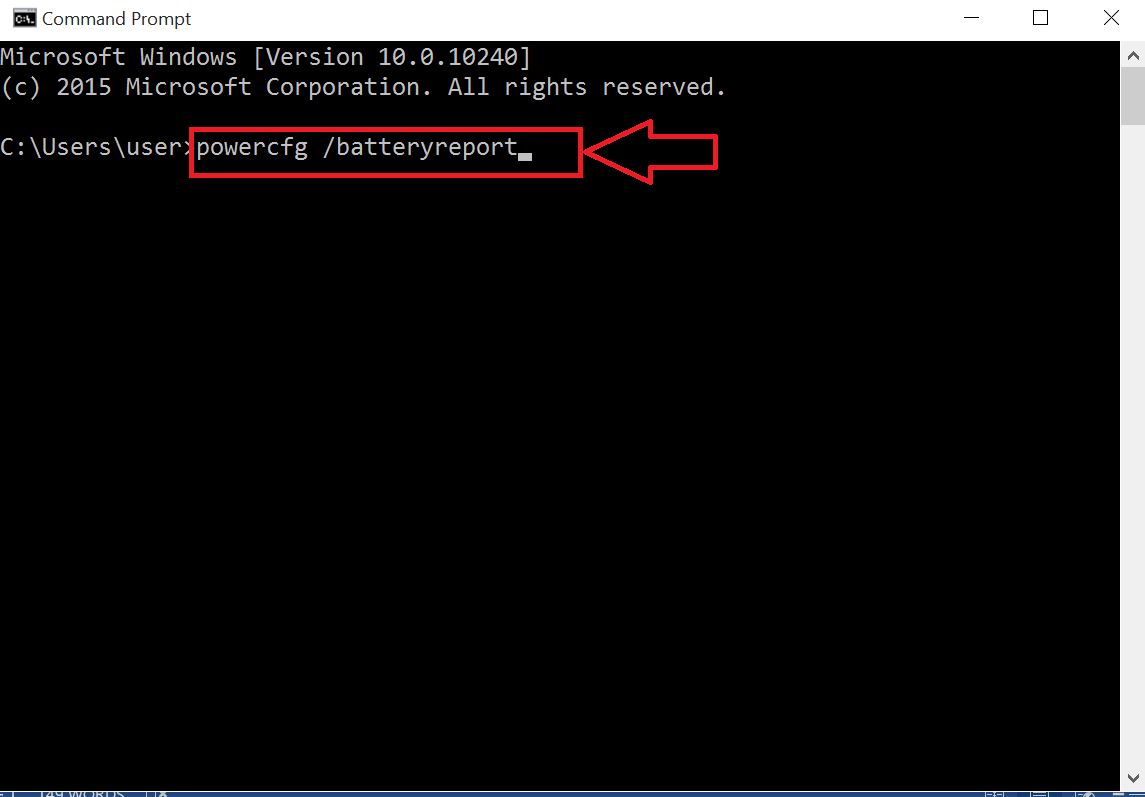 Step 3 : A report will be automatically generated and the path where it will be saved will be shown in the command prompt, see the image below.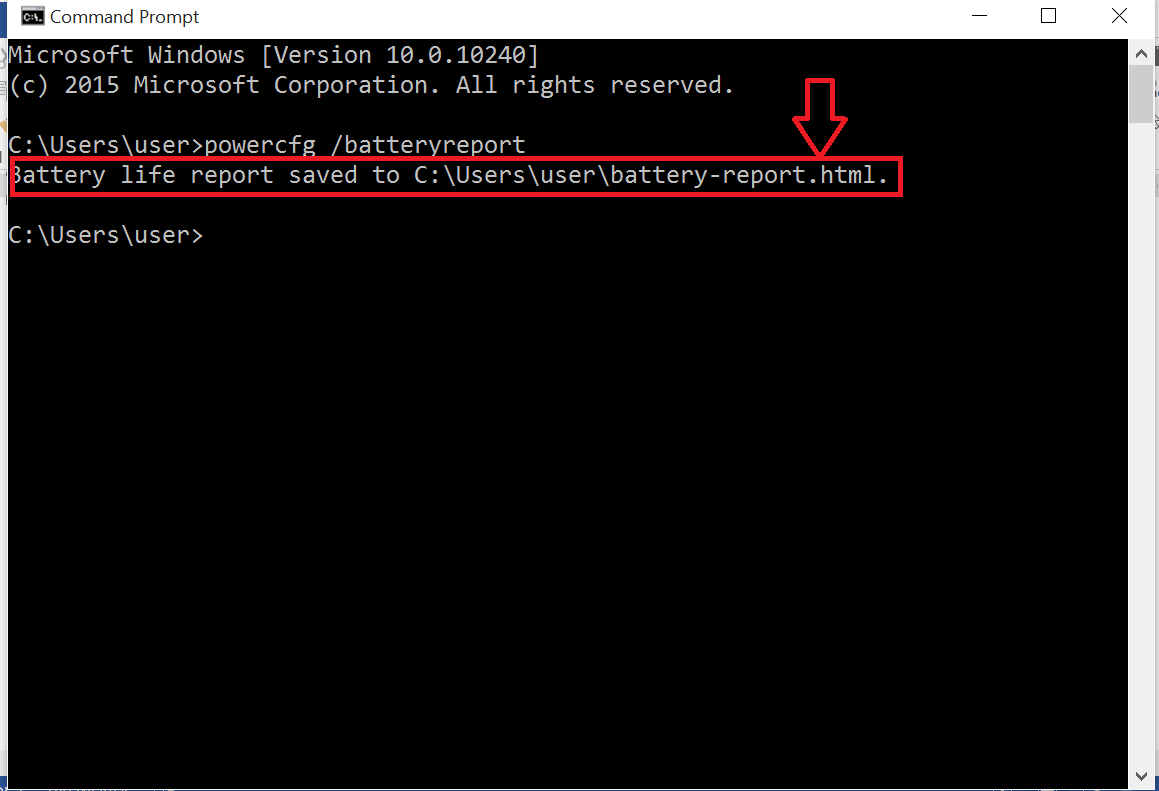 Step 4 : Now right click anywhere on the command prompt window and select mark option, like shown below and hit Ctrl + c to copy the marked items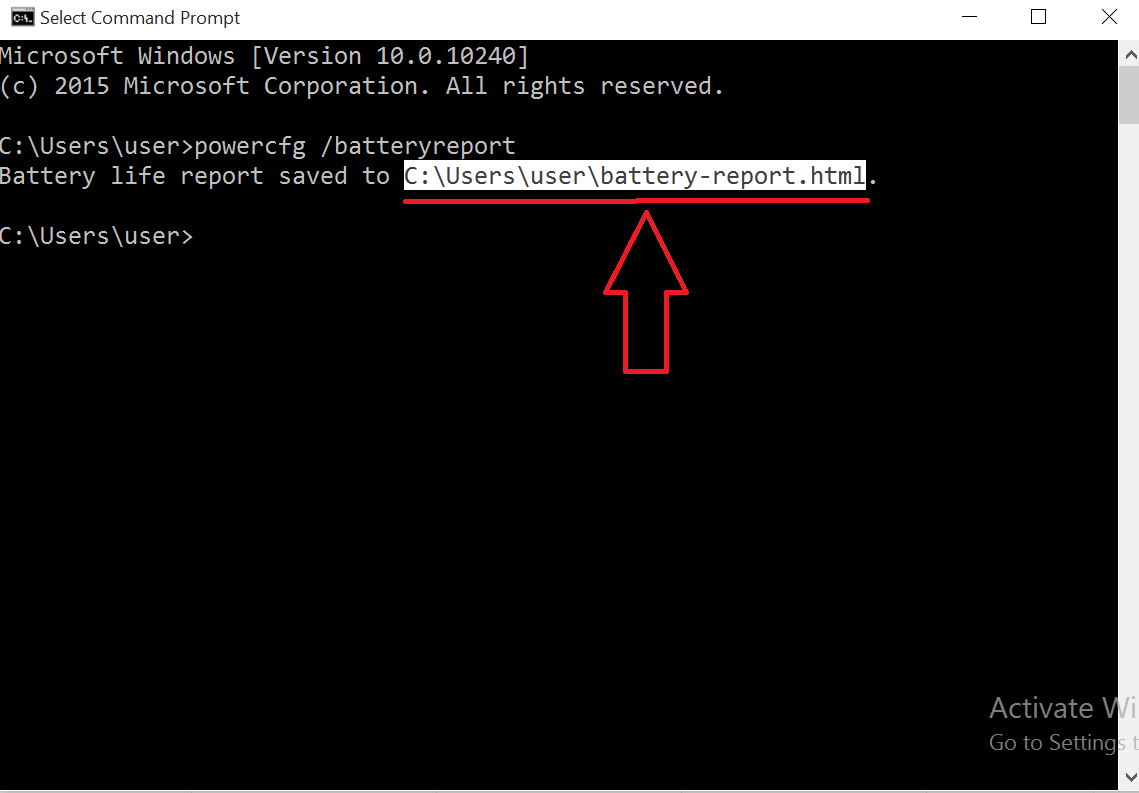 Step 5 : Now open any web browser like Chrome, Firefox or Opera and paste that line into the browser address bar and tap Enter key on your keyboard.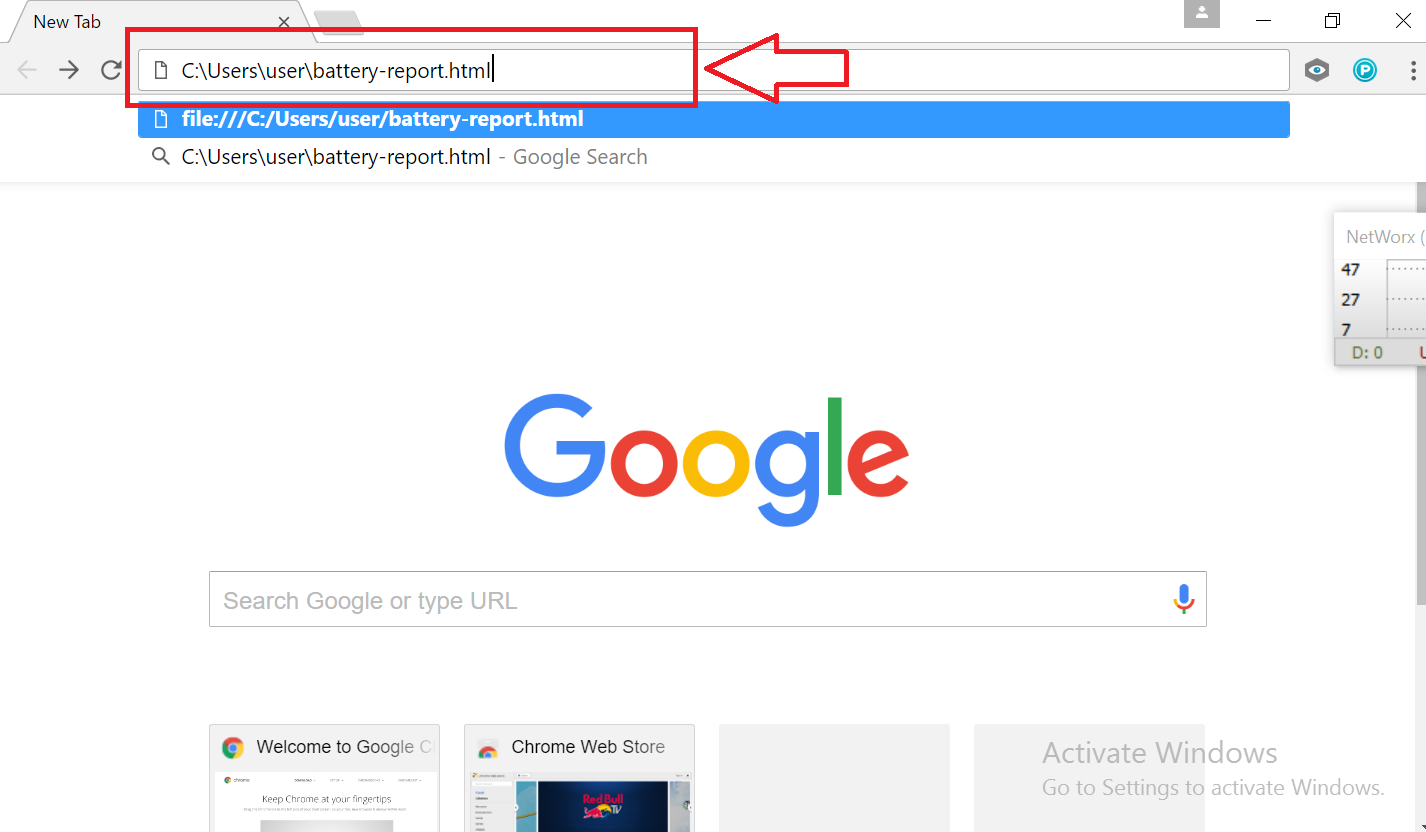 Step 7 : Viola, you will see a detailed page like the one shown in the below picture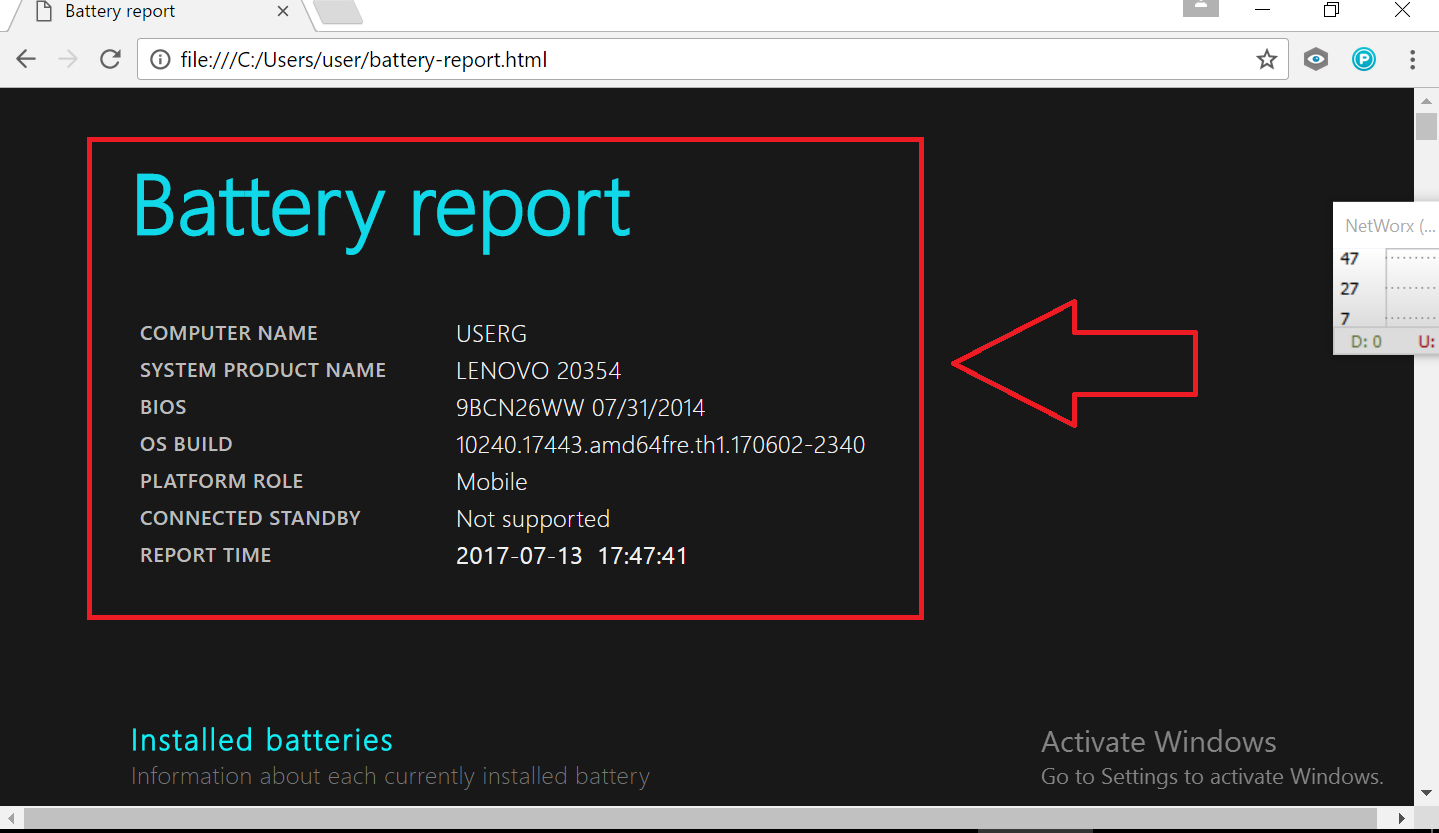 What all items are included in this report ?
Battery report
COMPUTER NAME
SYSTEM PRODUCT NAME
BIOS
OS BUILD
PLATFORM ROLE
CONNECTED STANDBY
REPORT TIME
Installed batteries
Information about each currently installed battery
BATTERY 1
NAME
MANUFACTURER
SERIAL NUMBER
CHEMISTRY
DESIGN CAPACITY
FULL CHARGE CAPACITY
CYCLE COUNT
Note : Cycle count is supported only in Microsoft Surface Laptops, ASUS some models and related surface items only.
Recent usage
Power states over the last 3 days
Drain report in a graph
Usage history in AC and DC mode
Capacity History, if you closely watch this you can see that your cell is depleting in capacity
Battery Life, average time that a battery can hold the charge.
Note : Hit the End button on the keyboard and you can quickly see the current battery capacity.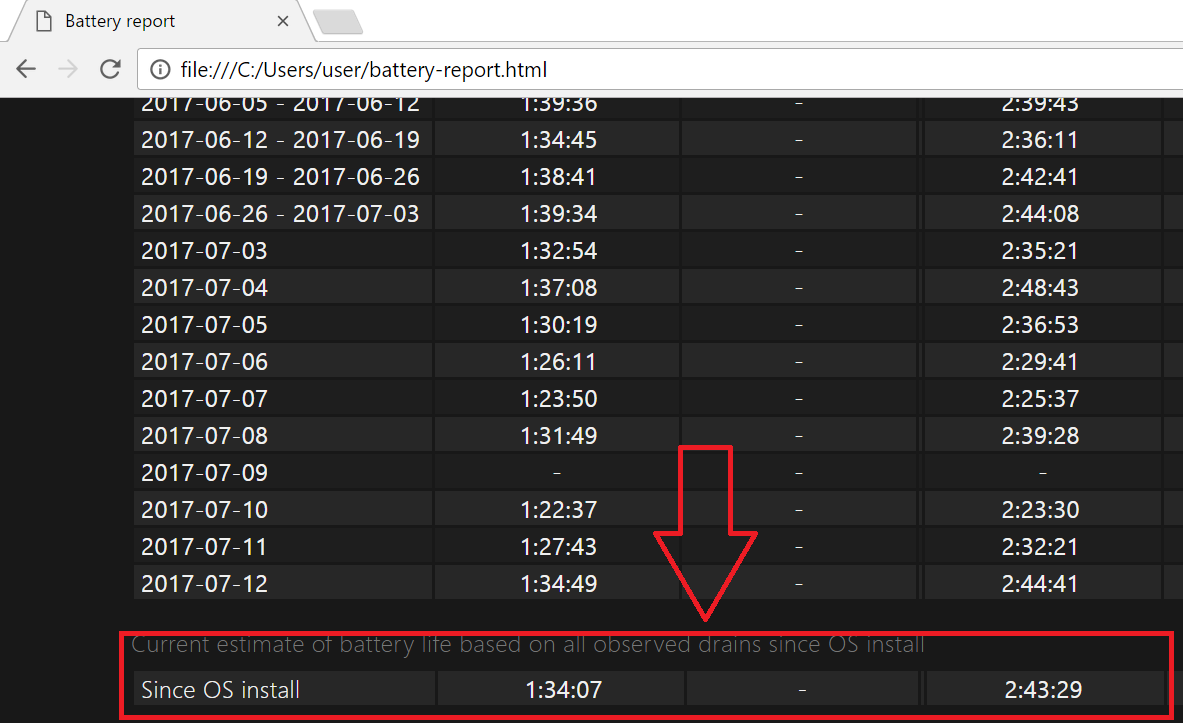 Now the question, why you need this battery stats ?
It can be helpful to decide whether its time to replace the old battery with new ones, but in case of Microsoft surface laptop its not possible.
Also if you are buying any second hand laptops these stats can surely help you to get the battery capacity or drain in real time.