Recent reports have shown that there are approximately 2.69 billion active video game players worldwide. With a 5.6% year-on-year growth forecast, this number is expected to reach 3.07 billion by 2022.
Considering this data, it won't be wrong to say that the gaming industry has evolved from passive entertainment. With high-end technology and digitalization, the gaming industry is growing beyond expectations.
In fact, it might come as a surprise to you that the video game sector alone is greater than the music and movie industries combined. Yes, you read it correctly!
Due to the internet, now you can play your favorite arcade games like slot machines, electro-mechanical, carnival, and video games on your PC and tablets. It has become so much easier to enjoy these games in the comfort and convenience of your house.
Let's learn some more about the use of the internet and technology in the gaming industry!
Cloud And On-Demand Gaming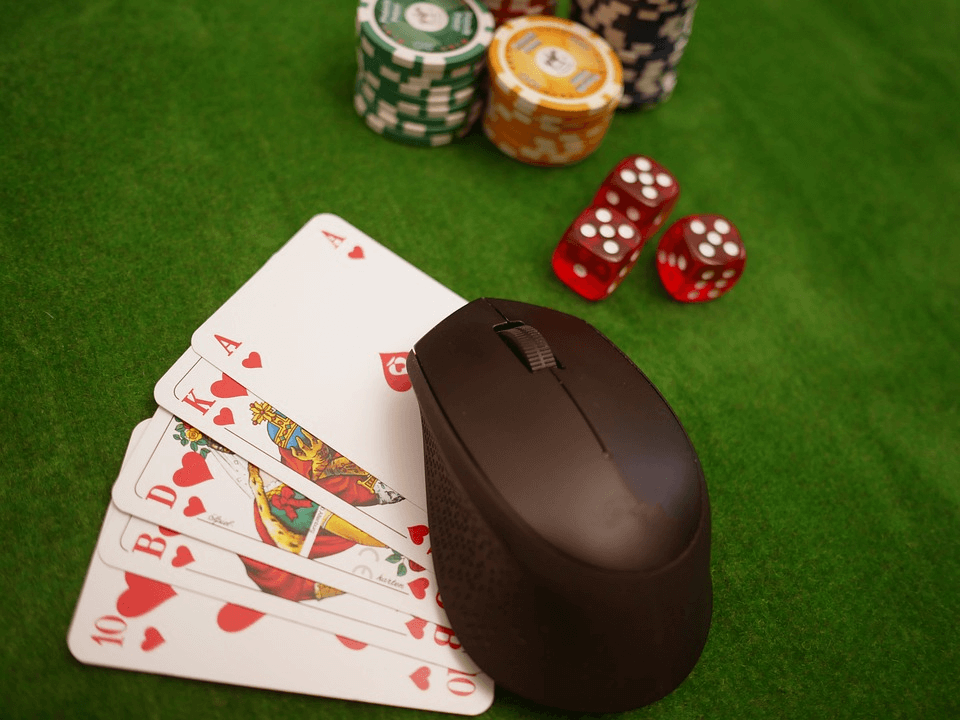 Building a video game platform requires advanced technology and investment. On the other hand, cloud-based gaming is relatively easier for manufacturers. Multiplayer cloud-based games can effectively manage large host capacities along with visual streaming on every player's screen using high-speed internet.
Moreover, players can also watch or talk during the game, making these gaming sessions more interactive and exciting. And the best part? You can play numerous interesting games with your friends without having to go out.
To explain simply, cloud gaming allows you to stream games just like steaming on OTT platforms. You can watch and play games whenever you want. However, it operates on a subscription basis, so you need to pay to get access and steam content.
Virtual And Augmented Reality
Virtual games offer a real-life yet unique gameplay experience; thus, their market size grows enormously. According to data available in 2019, almost 14 million AR and VR devices were sold. The demand for standalone VR devices is expected to grow over 16 times between 2018 to 2021. Furthermore, 70% of games that own VR headsets or devices have also bought a game with it. The experience of VR games is so surreal that one can't help but get engaged in the game fully.
In case you don't like to be a part of a virtual space, you can enjoy the games from a unique perspective of augmented reality. These games are not restricted to your computer or mobile screens. Instead, here you can have an opportunity to play in real-world locations.
In this era, approximately every person owns a smartphone. You can install different applications and programs for information and entertainment. Even so, games account for approximately 43% of smartphone use. In addition to this, about 62% of the people install games within one week of purchasing the device. Taking this data into account, it is not a surprise that mobile games constitute 59% of global revenue.
The best part? You can also earn rewards by playing games. There are different slot machine games you can enjoy and earn exciting rewards. In case you are wondering- What is the best slot game? You can refer and learn more about the game.
Note: If you are playing any games through a website directly, make sure the site is authentic. Read the terms and conditions along with testimonials to check the site's authenticity. It will help reduce any possible risk and give you more confidence.
Wearable, be it eyewear or smartwatch, it allows you to enjoy the game without a handset. The applications are continuously upgraded to elevate the user experience. In fact, many companies are also working on designing wellness programs so that players can use wearable technology at all moments. It allows users to participate in the game either by standing or contemplating the map.
It might not seem feasible now, but in the coming years, users might be able to enjoy their favorite games or even sports both online and offline.
What Are The Other Aspects In Which The Internet And Technology Are Helping The Gaming Industry?
Apart from different types of games, internet is helping this industry in the following ways:
The use of the internet is not limited to elevating the user's gaming experience alone. It also plays a significant role in payments. In simple terms, with the help of app stores, players can make a payment or receive rewards without revealing their identity.
Understand that players are often at the risk of getting scammed, especially when games involve money. Fortunately, internet security technologies help reduce visible virtual activity and eliminate economic fraud. Plus, most games require the use of electronic wallets. These have become safer due to blockchain systems and information encryption.
In short, better security, and technological advancement help minimize hacking cases. And all these help in elevating the players' overall experience- boosting confidence in the virtual gaming world.
Hyperreal experiences, also known as Location-based Entertainment (LBE), is a combination of the digital and real-world designed for a believable and authentic gaming encounter.
To put it simply, before playing an online game, players meet at an actual venue or stage and wear necessary safety gear such as helmets and gloves.
You might be wondering- how's it different from virtual reality? Well, in VR, everything takes place within the headgear. However, in hyperreality, players will see what is happening in reality through their headgear. They can move around and even interact with artificial objects or use them as if it's real. It'll offer them a holistic gaming experience (just like AR and VR working together).
3D Scanning And Face Recognition
3D scanning and face recognition allow you to create your own persona or avatar that looks just like you. It helps in making the experience more real and personalized. Moreover, you can also increase and decrease the complexity level for utmost enjoyment.
Wrapping It All Up!
The gaming industry is about innovation and excitement. It makes everyday life more fun and thrilling. Moreover, with advancements in technology, you'll get to enjoy new as well as old (nostalgic) games but with higher comfort and facilities.