The pioneer of personal computer operating system goes to Microsoft Windows, and they have earned that spot for decades because of the innovative features and compatibility to the older PC's as well. Not only that, their selling point has always been the minimum requirements to support older PC and laptops.
Not every company or brand considers Windows as the best because some errors it comes along with every copy of Windows. Microsoft launches a version of Windows with periodic OS updates, but sometimes even the update messes up your computer.
Apart from the Errors, there is one more common issue, which every fellow Windows user has to go through "Forgot Login Password," which is the most devastating period for any user. You lose access to your PC or Laptop, and you will have no chance but to approach a certified expert or you can follow the instructions to regain access to your PC.
Quickly Reset Forgotten Windows 10 / 8 / 7 Password?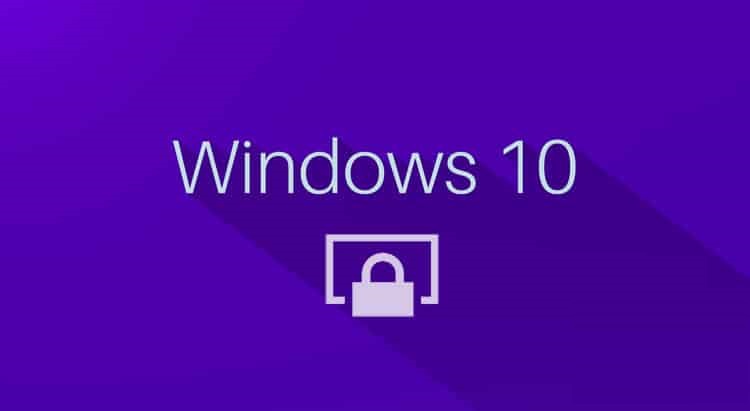 It isn't a difficult problem because we are going to show you two ways, where you can regain access to your Windows PC. The second way is going to make you wait, but it is worth to try them both when nothing works.
Note: You need another Windows PC or Laptop, and any version of the OS would do the job.
Step 1: Download file 1, file 2 and you need an extractor, if you don't have one then you can download Winrar.
Step 2: Install the File 2 (ISO2DiscSetup) because you're going to need it.
Step 3: Once you have installed the ISO2DiscSetup, you can see that you have two options, you either use CD/DVD,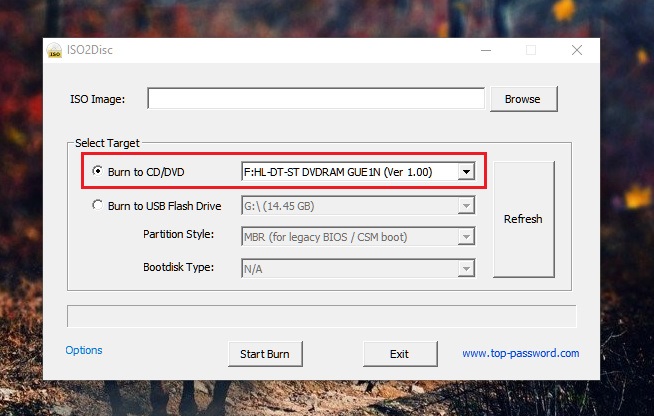 or a USB pen drive to create a password reset option.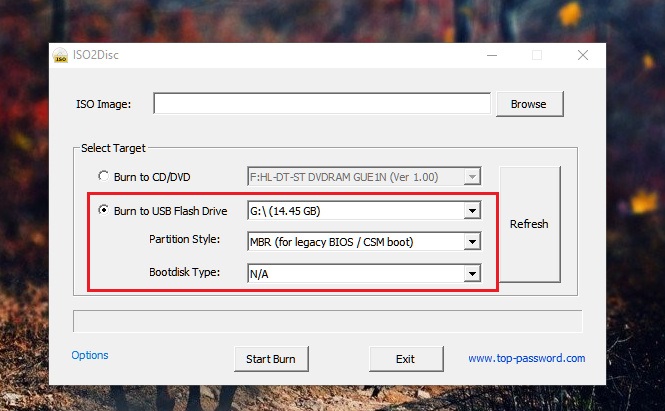 Step 4: In my case, I'm going to sue my Pendrive to proceed with unlocking process but do not panic for those who are planning to use CD or DVD because the process will still be the same.
Step 5: Click once on the "Browse" and a Window will pop-up then you have to locate the downloaded extracted file to select it.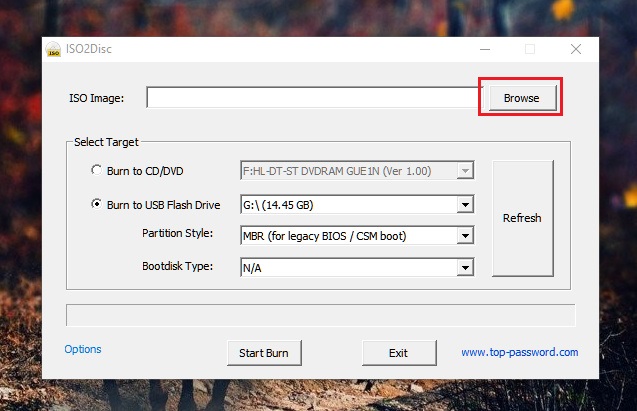 Once you have selected it, Open it.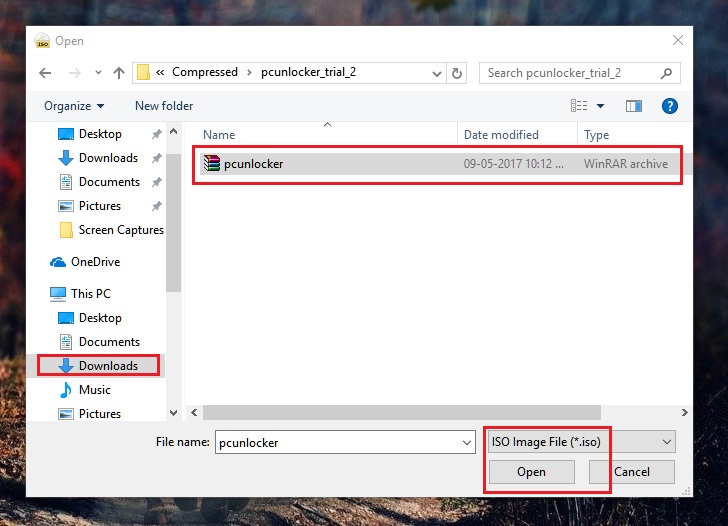 Step 6: You have to click on "Start Burn."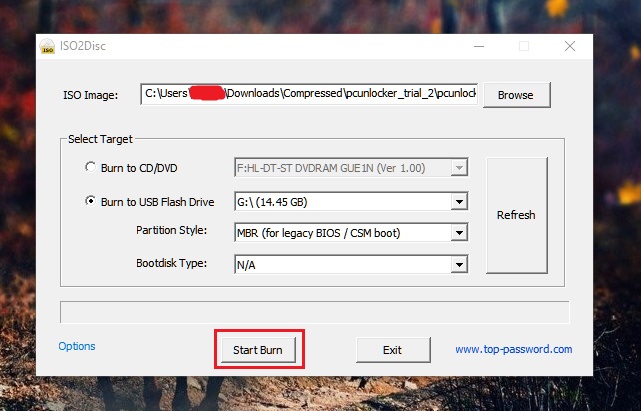 Step 7: Let me remind you guys that the "Data" will be erased, so make sure to create a back-up before you proceed. No need to worry, if you are using a CD or DVD method.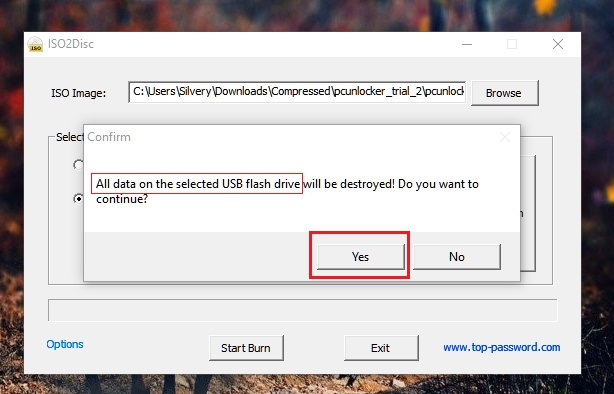 Step 8: The process will start, but it will take several minutes to complete, so be patient.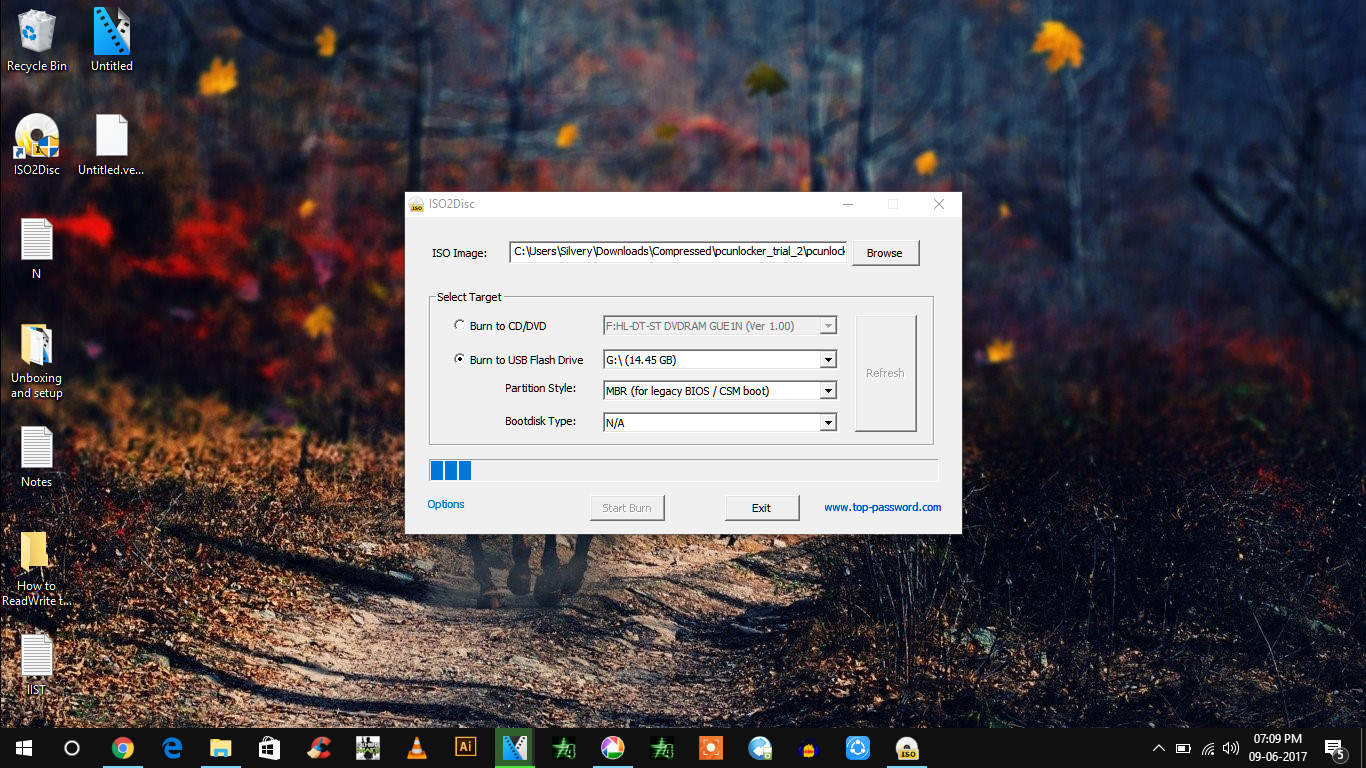 If your Win 10 is fast, then you can cut the duration to 1 minutes.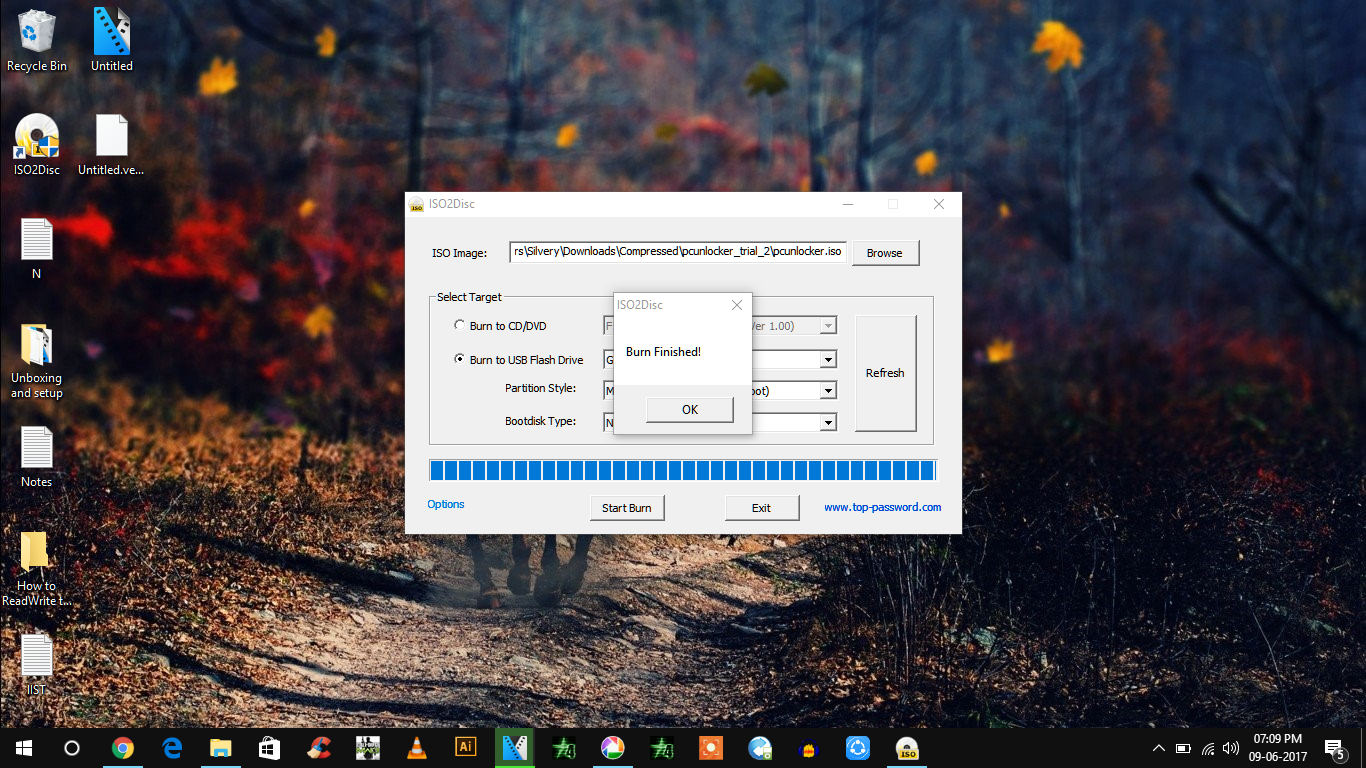 Step 9: Turn off your PC and head straight to BIOS (Both Pendrive and CD./DVD users, I will make it easy for you to understand, so do not panic.)
Step 10: You need to find how your Windows PC can get into BIOS. Go to a search engine and type in "How to get into "BRAND NAME" bios," you can take a look at the picture below for reference.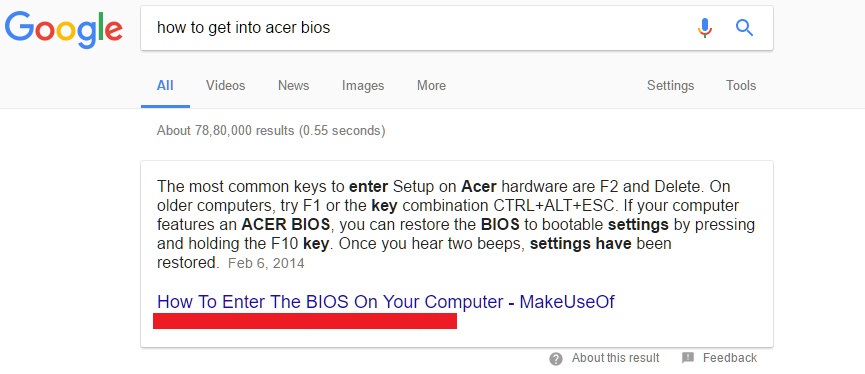 Note: If you don't know your PC brand then use these keys "ESC, F10, F1, and F2", Honestly, these functions has always worked out for me, and it will work for you as well.
Step 11: Do not RESTART your PC, you have to "Shut Down," Windows 8 and ten does not allow you boot into BIOS when you are restarting.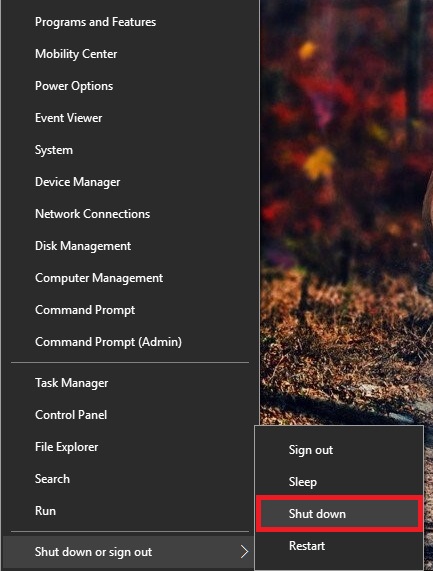 Step 12: Connect the USB or Add CD/DVD to the Laptop or PC.
Step 13: Once you get into to BIOS, you will be on the main page.
Now, you have to use "Left-Arrow" on the keyboard to reach "BOOT".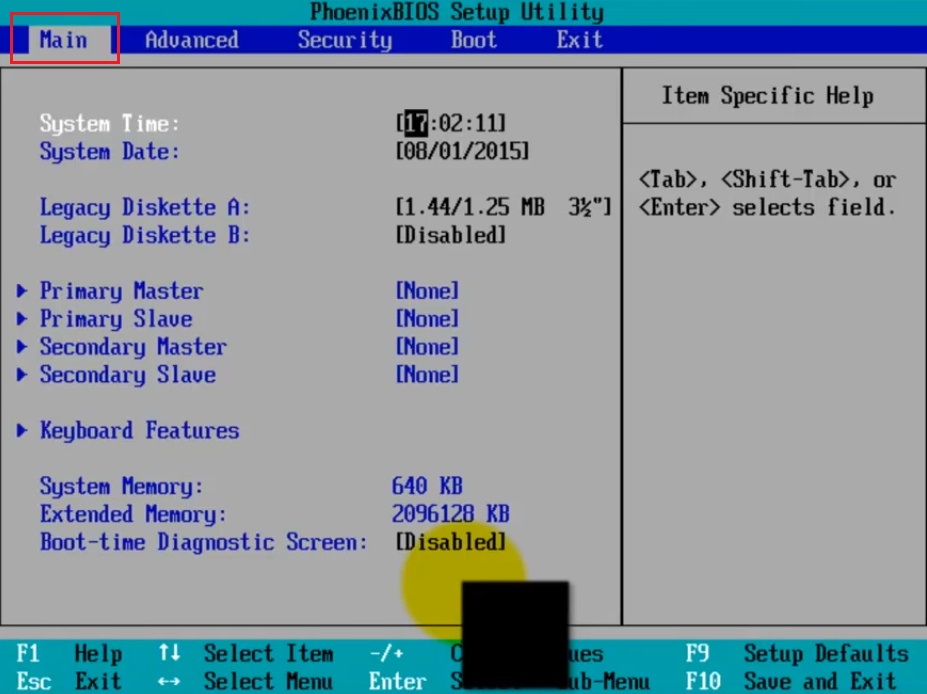 If you are using CD/DVD method, then you can take a look at the reference image as shown below. (To move it, you can follow the instructions on the right side.)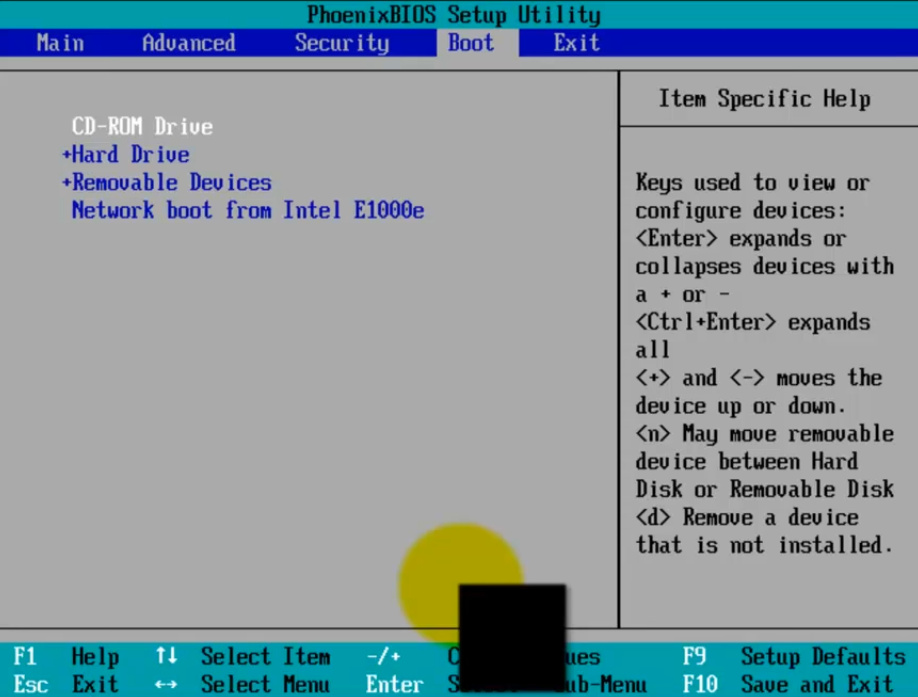 For USB Pendrive mode, you have to move the "Removable Device" on the top. (If you are a Windows 10 user then it would automatically boot into Pendrive.)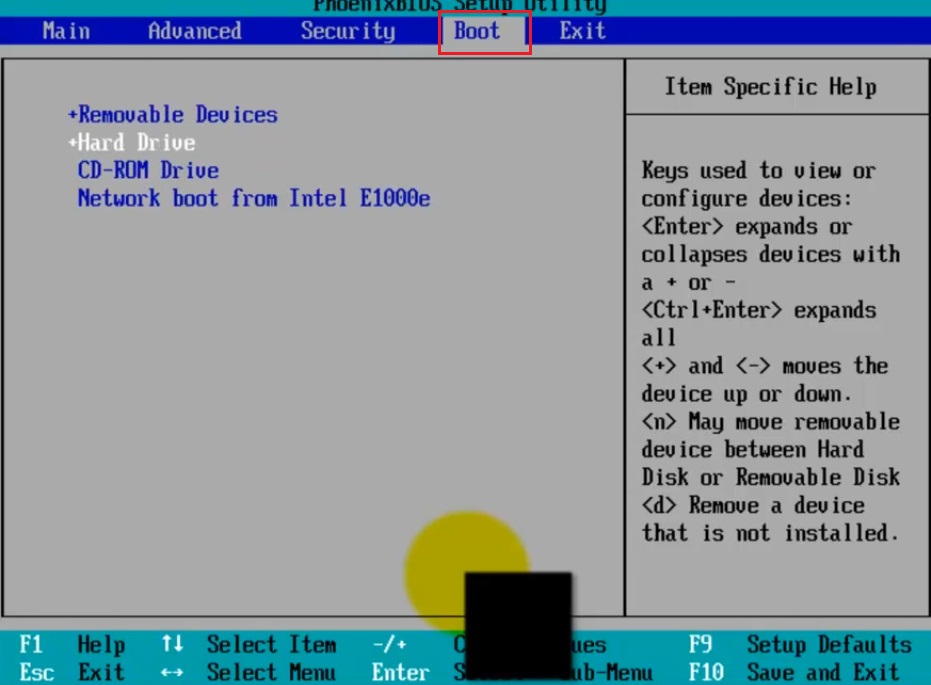 Step 14: Windows XP logo is what you are going to see, whether if you are using Windows 2000, Vista, 7, 8.1 Pro or 10.
Step 15: You have to select Administrator.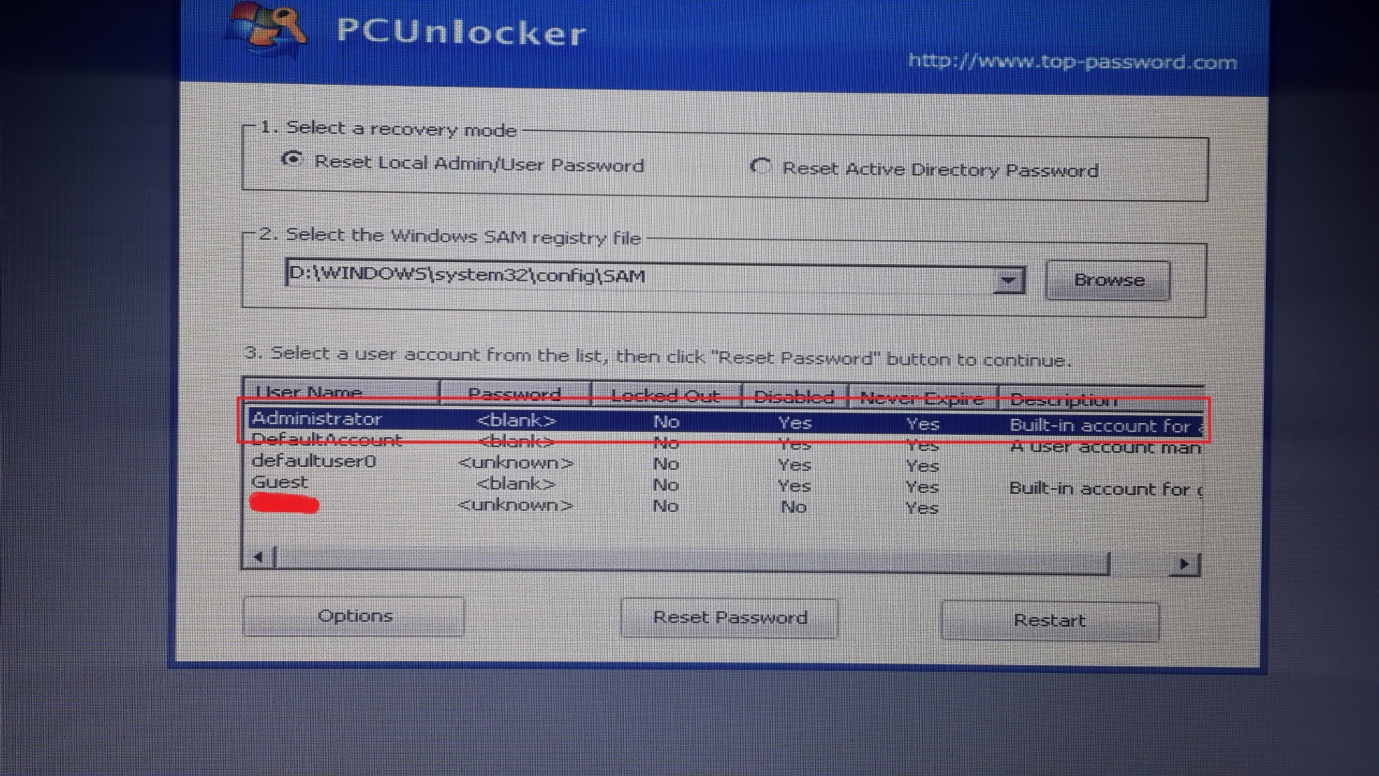 Step 16: Click the "Reset Password" button, it will reset your forgotten Windows password immediately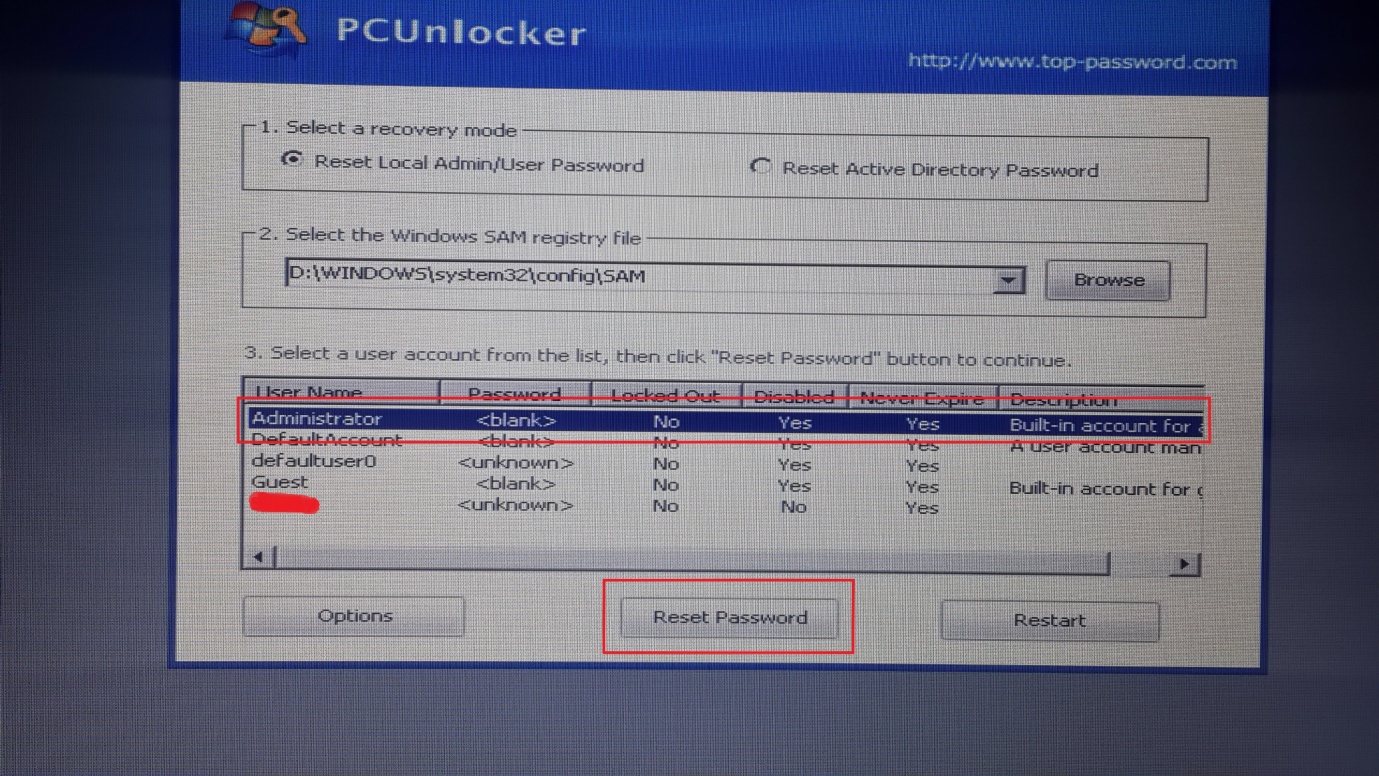 Conclusion
I understand that someone may have difficulty, but I was able to reach the end without any hassle. If you follow my Tested steps correctly, then you can Reset the password within 10 minutes.
However, I understand that someone may have difficulties because this is probably first time getting into the BIOS and making the changes but do not worry, we will guide you if you shoot your opinions and experience in the comment section below.