In simple words, a graphic designer is a specialist who works with multiple resources to create a particular style of a product or a service with advertisement or presentation aims. The tasks are completely different — from making thorough research to finding out main trends in the industry to creating layouts of covers pages, etc. Without a doubt, apart from a combination of skills, a person who would like to become successful in the field has to operate efficient software to fulfill thoughts and ideas into beautiful and eye-catching projects.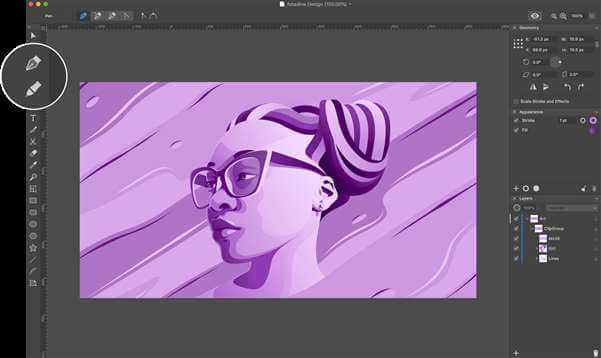 From this perspective, such an individual often needs to be a professional user of several graphic design programs like Adobe InDesign, Photoshop, and Illustrator. However, these solutions are a challenge to master for a lot of customers, especially amateur designers. That's why alternative software for vector illustration design on Mac like Amadine is a true lifesaver.
Juicy Colors in Design on Mac
As an alternative app for more complicated programs, Amadine differentiates with its simple navigation and intuitive interface. Unlike other solutions, each feature offered can be actively used in the design creation process.
In 2020, it will be even more difficult to stand out from the mass of content available, so numerous brands prefer relying on flashy colors and unusual combinations. With the help of the Amadine color filter, thousands of gradients and tones are at your disposal. For instance, high-tech vector illustrations are easy to create with the tool. Bright saturated colors, neon, futuristic themes, and glitch are definitely the hallmarks of cyberpunk in graphic design.
Multifunctionality Is Important
With over thirty tools for editing, drawing, and typing, Amadine is not just an alternative app to famous Illustrator — it has already become a solid competitor to other known solutions. With the help of the software under analysis, a designer can perform different tasks on Mac without overloading the system. For instance, there are a lot of options to work with text, change its font and style, etc. The functions to transform shapes are also essential in use.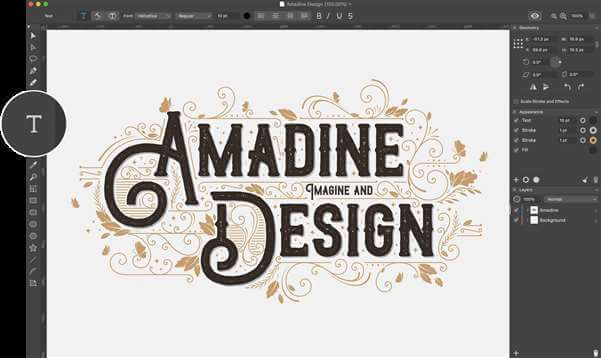 Another feature that promotes advanced drawing is the Path Width tool. Its aim is more powerful than you may think from its name. Due to it, you can give a wonderful artistic touch to your project by working with variable strokes. That means you can easily customize your picture on Mac to what you want to receive at the end.
Perfect Match
One of the popular things in vector design on Mac is to combine different textures and styles within a single project. For example, you can create an image by cutting photos and illustrations and then reuniting them in the format you need. The impression it creates will be definitely unusual — just remember how cut paper letters from different magazines look like when glued together.
This option is possible due to Amadine features to select and modify objects. You will be amazed with how functional Scissors, Lasso, Move, Eraser, etc. are for both newcomers and masters in the sphere of Mac vector graphics. It is not a Mission Impossible to try to fit a square peg into a round hole.
Amadine Compatibility
At the moment, Amadine's is for a reason considered to be a leading choice for vector illustration design on Mac. Its functionality is created to make each feature smooth in operation. What is more important, the development of the solution is on the go. For instance, company's specialists are actively working on the Amadine iOS version.
Input and Output
Obviously, it doesn't mean how beneficial software seems to be if it is a huge problem to share the results of work with outer sources. In the case of Amadine, the number of supported formats allows users to be super flexible. Apart from common PDF and PNG files, customers can save images as SVG vector graphics.
At the same time, you can load images of EPS, TIFF, and other formats to make your final product meet all the end users' objectives.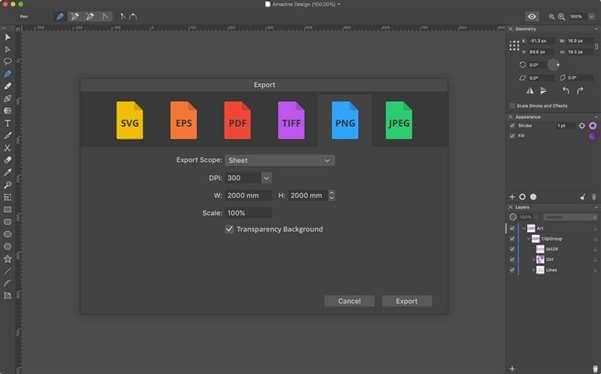 Wrap It Up
The number of features Amadine offers is absolutely impressive. Optimized for Mac, this software enables customers to create masterpieces, and it doesn't matter which level of professionalism or experience they have. For more details, visit the official website.