000webhost falls under the category of free hosting, and the free hosting site is around for a decade. The innovative idea has given an opportunity to the enthusiastic website founders to host their site for free of cost.
The free website hosting plans of 000webhost has changed the Internet a decade ago and made the impossible sound possible to many developers and programmers. Today, the company build into a well-known brand, and it competes with justifiable free hosting companies. Is 000WebHost is relevant in 2018?
We are going to review 000webhost by comparing Quality, Features, and Performance with competitors.
#1 – Disk space and Bandwidth
Keeping the competitors in mind the free hosting company offers 1GB of disk space and 10GB of bandwidth, which is a good deal. In the market today, 1GB disk space and 10GB bandwidth are common.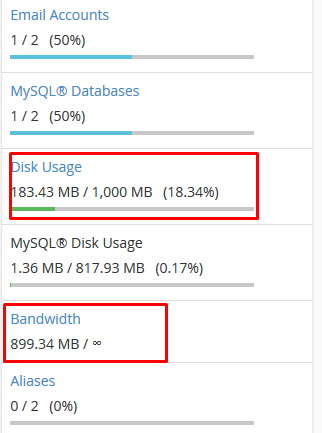 The good part is that you don't get any lesser than mentioned disk space and bandwidth. Moving to another platform meaningless, if space and bandwidth remain the same. For blogs and business websites 1GB disk space lets you add plenty of content. If you are ready to compress images and add lesser images to the blog post, then you can post up to 1000 articles.
#2 – Free Domain & cPanel
In the subheading, we have added "FREE", and when you get a domain name for free of cost, then there is no better option. But, you won't be getting a top-level domain like .com, .in, .net, .info and more. However, you will get a free domain that is available in public. Note that no other free hosting site offers top-level domain to free users.
Coming to the cPanel, yes, you do get cPanel control panel in your free plan. You would be quite surprised that many popular platforms do not come with cPanel control panel. For some odd reason, the competitors rather stay with a custom control panel that has very fewer features and options compared to the cPanel.
So, take cPanel control panel into account.
#3 – Free Website Builder (Site Publisher) & Auto-installer
cPanel control panel is a paid tool that hosting companies have to subscribe to their packages. The control panel blesses us with hundreds of useful features that make our online journey easy as possible. cPanel has eliminated the gap between Programmers and Regular people, and you can set up a fully-functional site within a few minutes.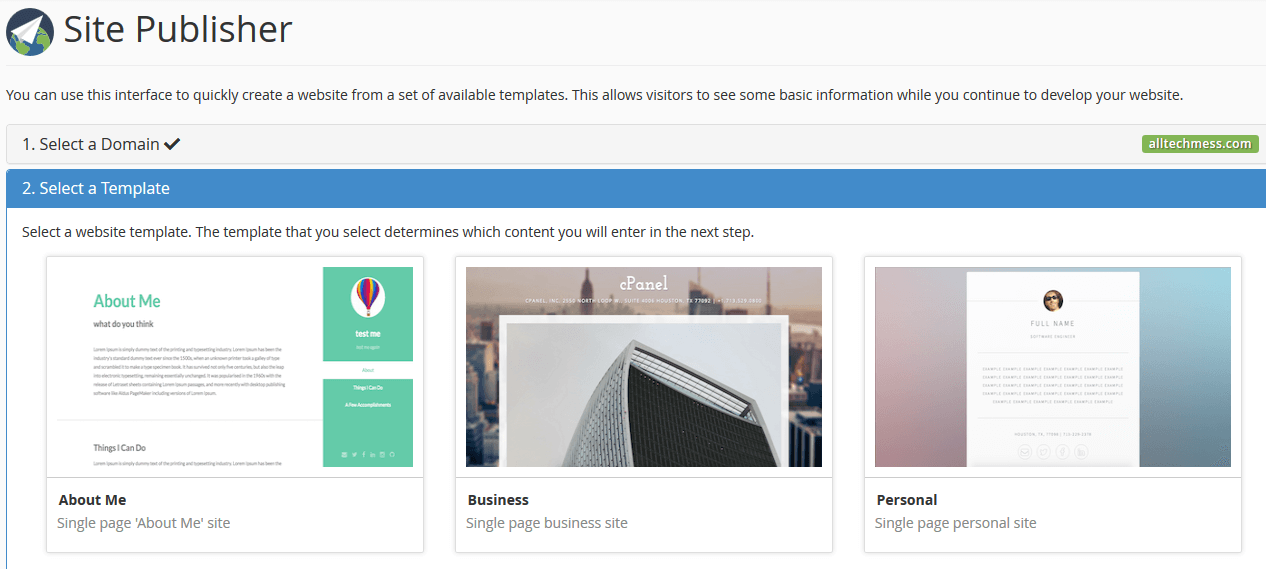 Note: In some cPanel version, it is called "Site publisher."
The auto-installer is one of my favourites tools that come inbuilt in cPanel. If you want to Install WordPress or Joomla or any other script, you can do in a few seconds. Installing WordPress manually takes a lot of time, and sometimes it doesn't even function properly.
Its always good to eliminate the unnecessary difficult part and use the strength in other useful tasks.
#4 – Customer Support
No matter which service you select to fulfill your needs, but you have to make sure that they have an active and responsive support team. A support team will always play an important role in every business, but good support is seen when customers pay for the service.
Sometime if you are new in managing the files of your scripts like WordPress you may come across some errors like 504 and 502 bad gateway errors and in that case there are well written available on their website.
Unfortunately, this is where 000webhost lacks. You cannot blame the 000webhost for not able to add customer support to the platform. Just imagine, you have five thousand new free users every day, and you have to pay thousands of dollars on servers, would you be able to add customer care?
000webhost already a non-profit organisation and they hardly manage to make money from their premium plans. The operational cost, equipment cost, employee cost, and infrastructure cost cut down their profits.
#5 – Forum, Solutions & Email
However, the 000webhost have added email support to the free users. The chances of getting a reply from the management are thin, but the option is available. It is extremely difficult for the official team to work on the emails because they receive emails like Promotional, News, SPAM, and then users seeking assistance.
000webhost made an official forum available to the public, and anyone can register to get answers from the community. There's no doubt that the forum is active and you will get an answer from the community within 24-hours of the period.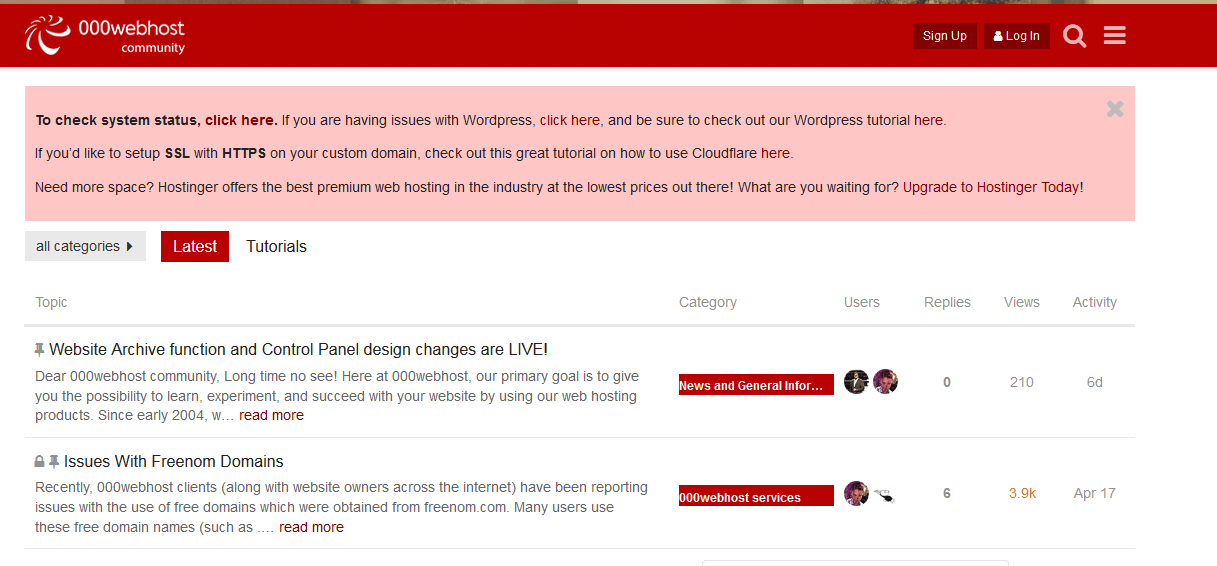 Apart from the forums and emails, the company has added a blog to the site. If you are a new WordPress user and wants to fix the day-to-day WordPress problems, then you can visit the 000webhost blog.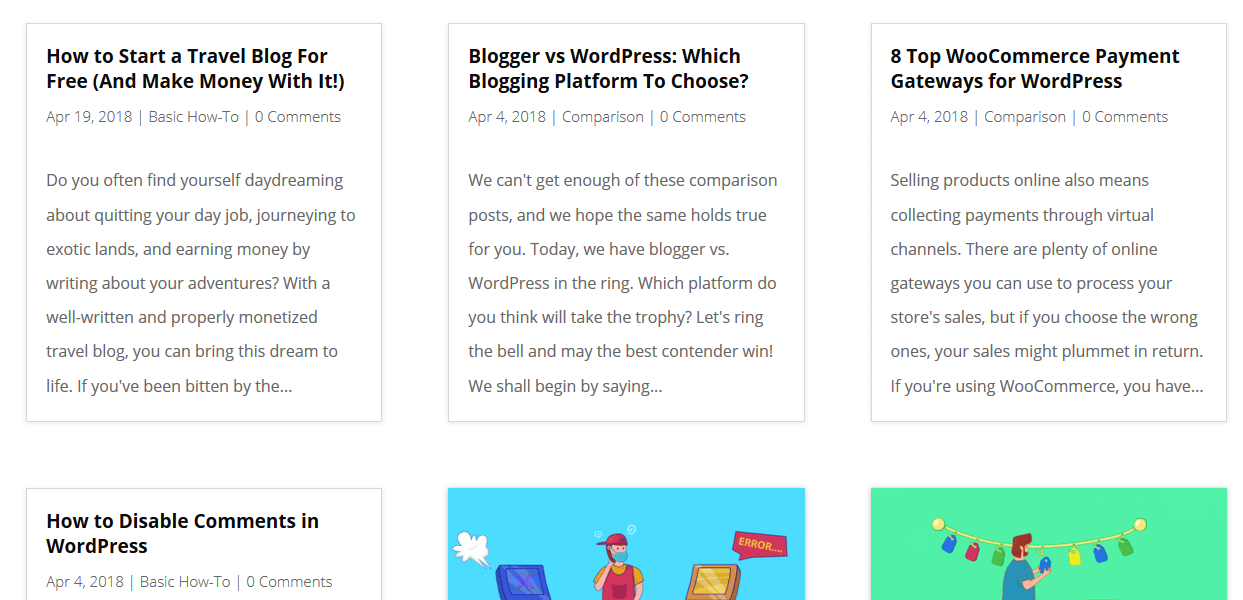 You also get various tips and tutorials in the forums like 502 bad gateway error and solve your problem in few clicks. The blog is written by the technical team, who receive various calls to their customer care regarding the issues. The team take note of the problems and later provide an article with a solution on the blog. The technical team adds plenty of value to the blog so that you can learn more about the WordPress.
Two Things You Need to Know
Currently, if free hosting is good, then why people upgrade their accounts too expensive hosting?
One: Free hosting do not have several premium privileges because it comes under a non-profit organisation. It is okay to use free hosting for educational purpose and small business.
Two: No matter, which free hosting you select, it is very difficult to rank your website on Google or any other search engine. If you are planning to start a blog or news site to rank on Google and apply for Adsense, then your application will get rejected.
Conclusion
We have shown you the advantages using a free hosting account from 000webhost. Now you have to decide what is better for you and also tell us in the comment section below.