We all know that partying is fun but not at least for the organizer. If you organized any party in the past, you know that it is a Herculean task to collect everything and accumulate all the others. And, in case anything goes wrong, it will affect the whole excitement. That's why most of the people are reluctant to take the responsibility of hosting a party.
But the scene has been changed since 2016 by the launch of an iPhone app called Funnster. Now, you can organize parties easier like never before.
Introducing Funnster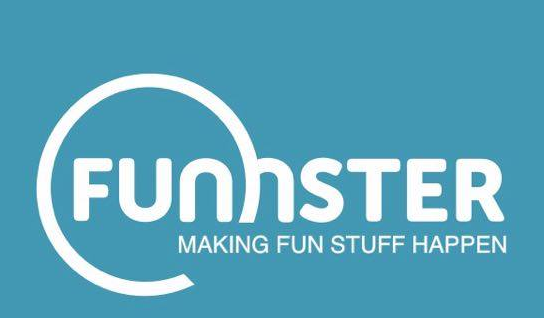 Download Now
People use several apps and websites for arranging parties. But if you look at those services in a party organizer's perspective, it will become apparent that not a single app or website is fully capable of providing everything for the successful organization. This realization formed the basis of Funnster.
https://youtu.be/AUfFpLvNllI
As I said earlier, Funnster is a dedicated iPhone app for hosting parties. You can find more of the app down below under the features section.
Note : This partying app was tested in iPad, iPhone 5S, 6 Plus before doing the review.
Features of Funnster
You can explore the complete features only after the installation. Here I am covering some of the unique specs of Funnster.
#1. Organize any Party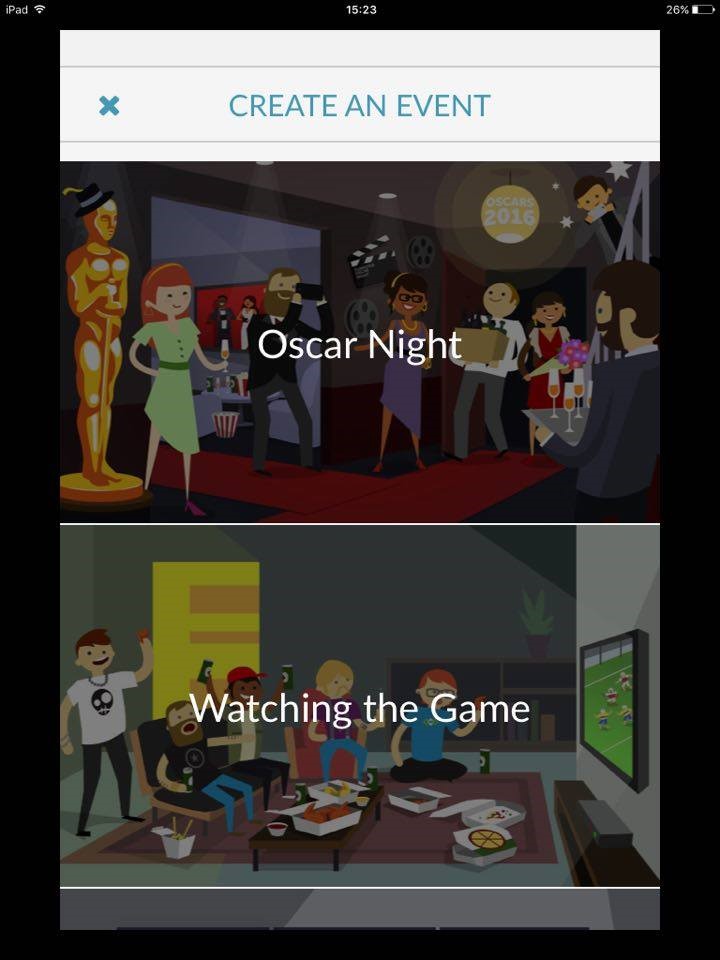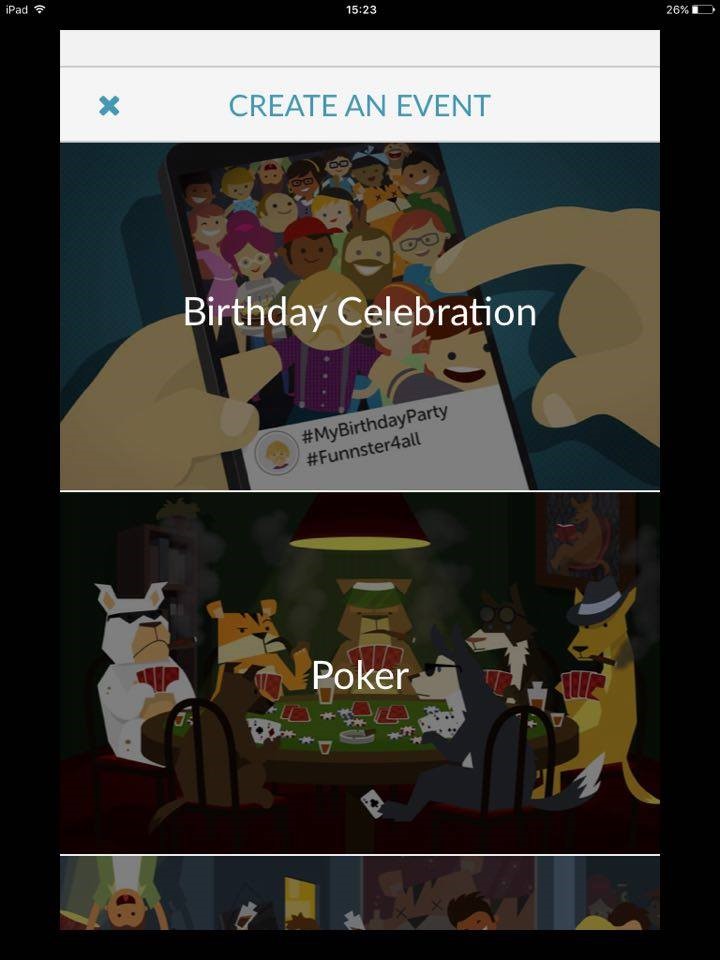 Be it a bachelor party, birthday celebration, wedding anniversary or a cool Sunday night to watch a movie, Funnster helps you organize them with ease. The app includes some premade templates for making the event setup a lot easier.
The things you must do is signing up for the service, choose the type of celebration, invite guests and do some additional tweaks. That's all, no big deal. At the end of the day, you will wonder realizing that all the tasks you did in a short time used to take more than a day or two without the app's help.
#2. Clean Guestbook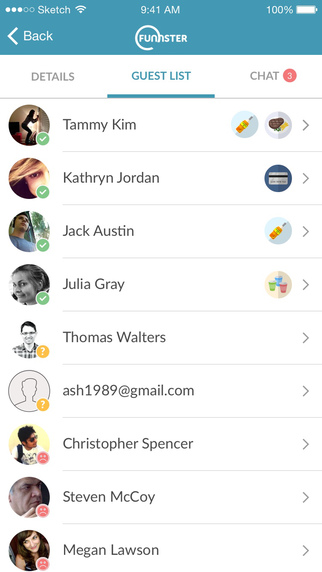 I am pretty sure that you are familiar with Facebook events, aren't you? It lets us create events and invite friends. And, friends can convey whether they come or not with a single click or tap.
Funnster's guestbook is a similar system, but with improvised and innovative features. If you check the guestbook part of the event, you can see all the invited friends and their RSVPs on a single screen.
The things they agreed to bring up for the parties are displayed just right to their names.
#3. Share the Work and Money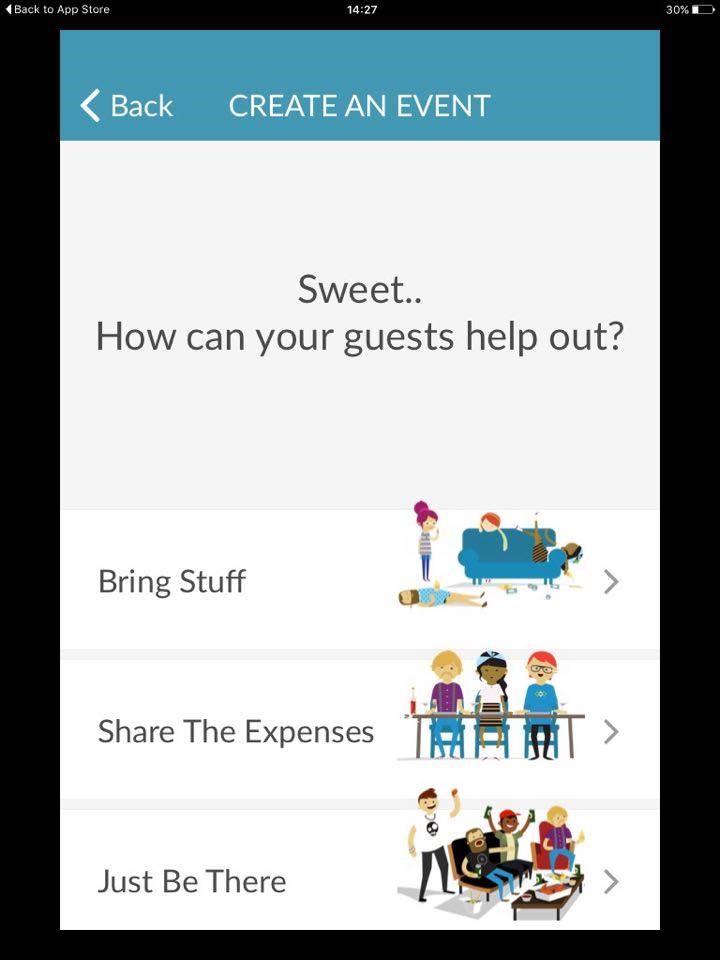 Sometimes, it is impossible for a single person to come up with all the things needed for a party. Hence, you can assign items for every attendee so that they will bring it to the function. The right side of the name of people in guestbook is meant to display such items.
Do you think you need extra money for the efficient hosting? Don't worry! Funnster allows you to send a request and receive money from the invitees.
#4. Integrate Location
What if you get invited to a party you have no idea where it happens? Most probably, you will skip the party or seek help from the organizer to track location (check the next point), won't you?
If you are an event creator, and this happens, the party will be short of attendees and chances are, a lot of food and beverages gets wasted. In order to prevent such an unfortunate happening, Funnster allows you to integrate the location with each of the events created on it.
#5. Interact with the Invitees
Switching between apps and websites for the same purpose is inconvenient. That's why Funnster offers chat feature with which you can interact with the attendees of your party. So no more switching!
Everyone doesn't have an iPhone. Then, how can we invite such people (with no iDevice) without going to another app? Our pick has a web version available on www.funnster.com. The actions you take on the app can easily be visible on the web app as well.
Wrapping Up
I hope you have got an overview of Funnster and its functions. As far as I am concerned, an app like this is phenomenal because it presents several features of different apps we use today at one place.
It is available for free of cost on the Apple iTunes app store.