If you love watching Videos, TV Shows, Movies, etc. online then we are 100% sure that you are going to love this post as in this we are going to discuss about Stremio. It is a new platform which allows its users to discover new movies, show, and videos. Stremio makes it users to watch online content from various online famous sites like Youtube, iTunes, Amazon, Netflix, Twitch, FilmonTV, etc. And hence Stremio is a platform through which its users can organize all their favorite shows, videos, movies, etc. from different platforms at one place. If we talk about it, support Stremio is available for almost all types of platforms like it is available for Android, iOS, Windows, Mac, and Linux. And this post we are going to focus on its iOS version.
Depth View of Stremio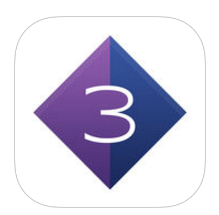 Let us discuss some of its key features in this part of the post.
1) Through Stremio users can watch Channels, Movies, Live Tv, Shows, Series, etc. from different platforms from the one screen. The Web Chimera used in stremio ensures high videos quality of any format.
2) Stremio promise to give better video watching experience with some features like subtitle support, casting support, etc.
3) Stremio allows its users to create a personal library for all their favorites' shows, movies, etc. As stremio is available for most of the devices, users can sync one library on all devices. Linvo Database ensures proper arrangement of the data on any device.
4) The Board option is also available in the app which always notified about the New episodes, New Videos, etc. of your interest. The recommendation features also make its users to discover latest and exciting content.
A Quick View of Stremio iOS App
In this part of the post, we are sharing some snaps which we took while using it on our iPad Mini. In this part of the post, we are going to a quick introduction to its interface have a look.
1) To use Stremio you need to have an account. And creating an account is a very easy task due to quick register option.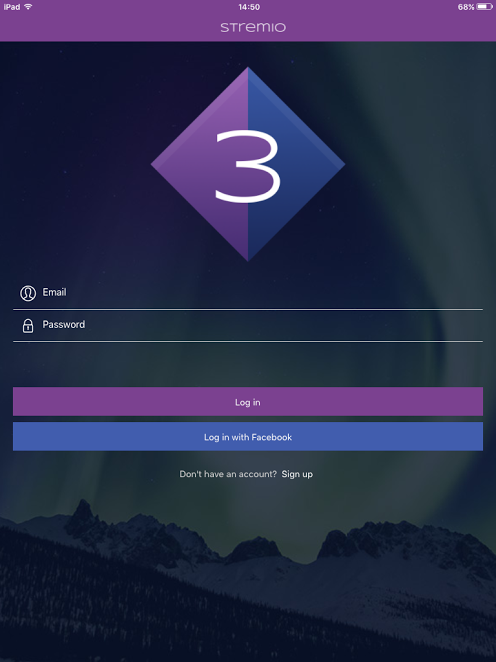 2) After creating an account, you will get the following as you home screen in which you can see various Movies trailer, Movies, Series, Channels, etc. Have a look at below snap for more idea.
3) The home screen of the app is actually Board menu in which you can see all the recommended content.
4) In Discover menu, you can choose Movies, Series, and Channels separately. Here is a snap of movies option have a look.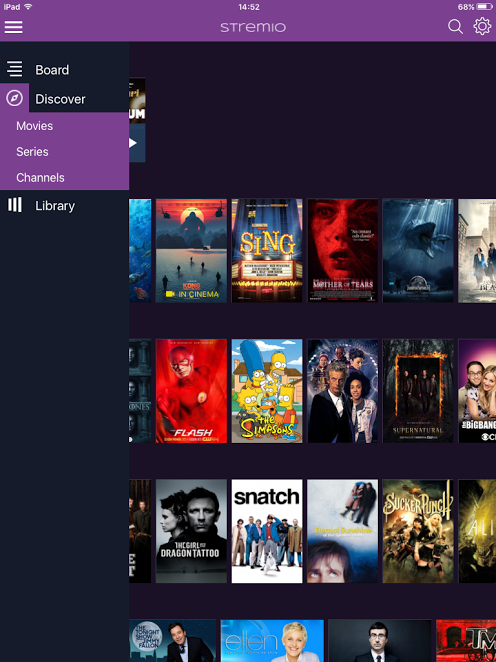 5) In Library, you can check for recent and watched movies, series and channels. You can also add your favorites video, movies, etc. here only.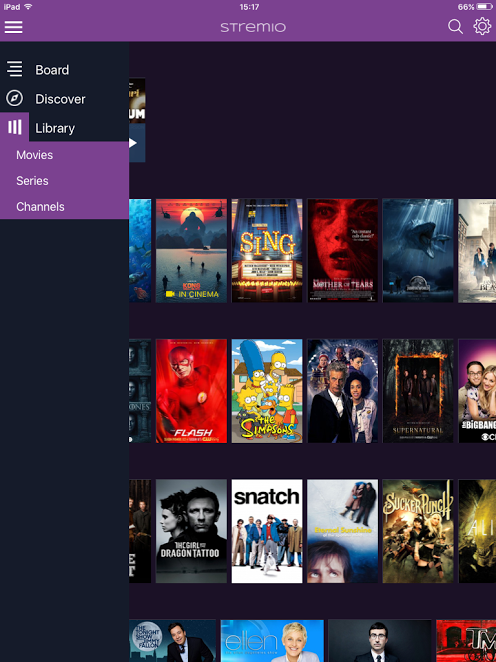 6) In setting options users can manage the Add-ons and can install and uninstall Add-ons. Like as shown in below snap we have only 2 Add-ons installed and to install more Add-ons we have to use its desktop version.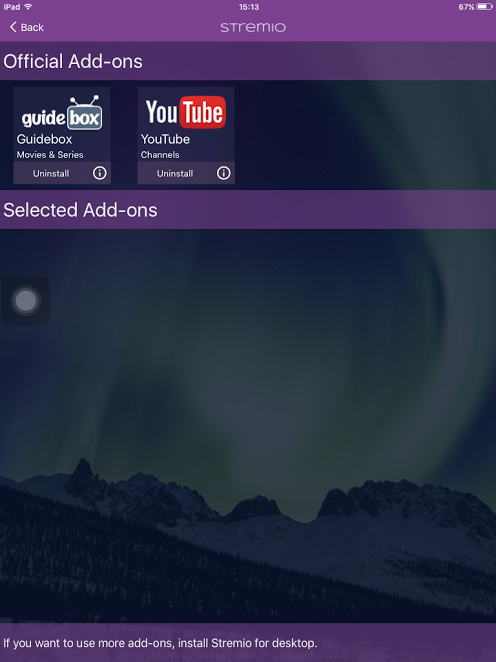 Final Words
At last, we hope now you all know how Stremio works and in this part, we are going to discuss some of its pros and cons have a look.
Pros
1) The interface of this free app is quite refreshing and easy to use.
2) It works smoothly on our iPad Mini, and it is very responsive and quickly load all the data within a fraction of a second, also you can cast the content to Apple TV.
3) The streaming experience was also good through it, we didn't experience any buffering problem while watching videos.
4) Its size is less than 11 mbs which is very impressive.
Cons
Well, we have used it for several days, and we didn't notice any drawback of it. No login option on the official site could be the major point of concern otherwise everything is perfect with it.
Conclusion
Guys we hope you have read all of the pros and cons and will take action accordingly. The Stremio is a free light app which is packed with some amazing features, and because of all these points, it deserves a download. Guys download and start managing your all favorite online content from one screen only. Try it and share your experience with us.