SmartCooks is your personal cooking assistant who will assist you in preparing your healthy homemade meal with the ingredients you have. It will also take care of some health constraints and will suggest best recipes to its users. There are a lot more to discuss about it, and we will discuss it later before that let us discuss about its support. SmartCooks is currently available in the form of the app only and is available for Android and iOS based devices.
Exploring SmartCooks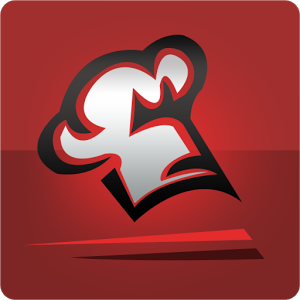 If you are homesick and is missing your home made tasty and healthy food then don't worry as SmartCook will assist you in making your homemade food by providing some delicious and healthy recipes. It will also help you in managing your pantry through many amazing features. Let us through some light on its key features have a look.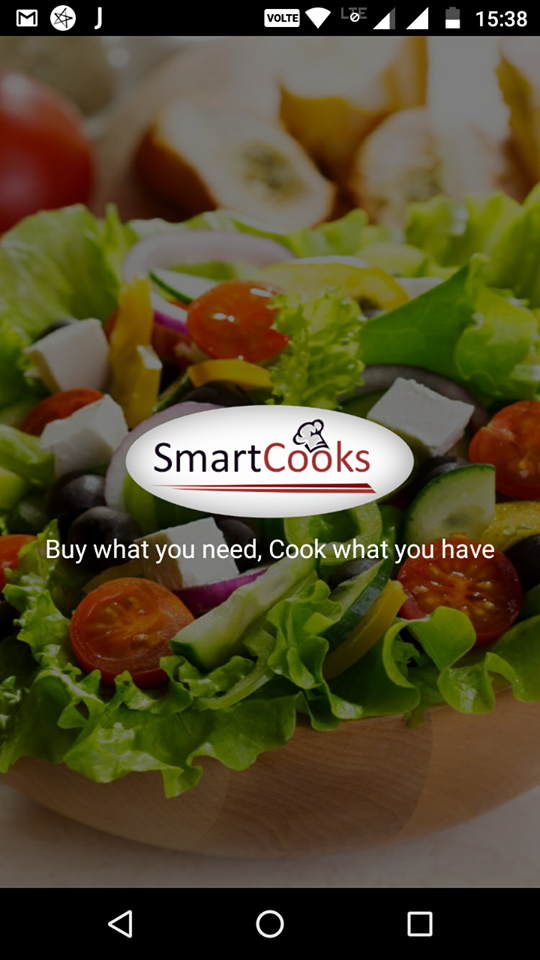 1) Grocery List Management: Through SmartCooks users can easily export ingredients from recipes to grocery shopping lists or users can add can item manually also. Through it, users can also share grocery shopping lists among friends.
2) Pantry Management: Pantry management is also very easy through it and users can keep a track on all the ingredients through it capable pantry management system. Users can add ingredient directly by scanning UPSC code or from shopping lists.
3) What to Cook: SmartCooks is based on some smart algorithms suggest recipes by taking care of various important factors like:
i) Available ingredients.
ii) Last cooked food.
iii) Health goals.
4) When to Cook: SmartCooks will suggest what to cook, and apart from it, it will also remind when to cook. It plans its users daily menu and sends reminder accordingly on a daily basis.
5) Search Recipes: Smart recipes search features makes its users search down desire recipes and apart from it SmartCooks makes it users to save recipes for future use.
Introduction to SmartCooks Interface
It is very important to see the interface of the app without using it. And in this post, we will help our readers in getting a close look to its interface.
1) Like most of the apps, you have to create an account here also. But in SmartCooks app it is an easy task as following options are available.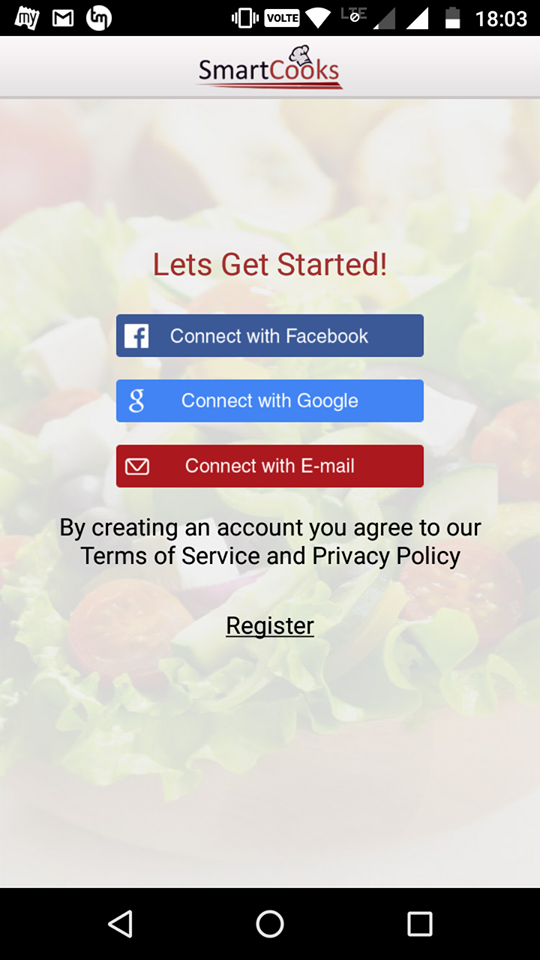 2) And here is a snap of the home screen of the app.(we are using the android version in the post).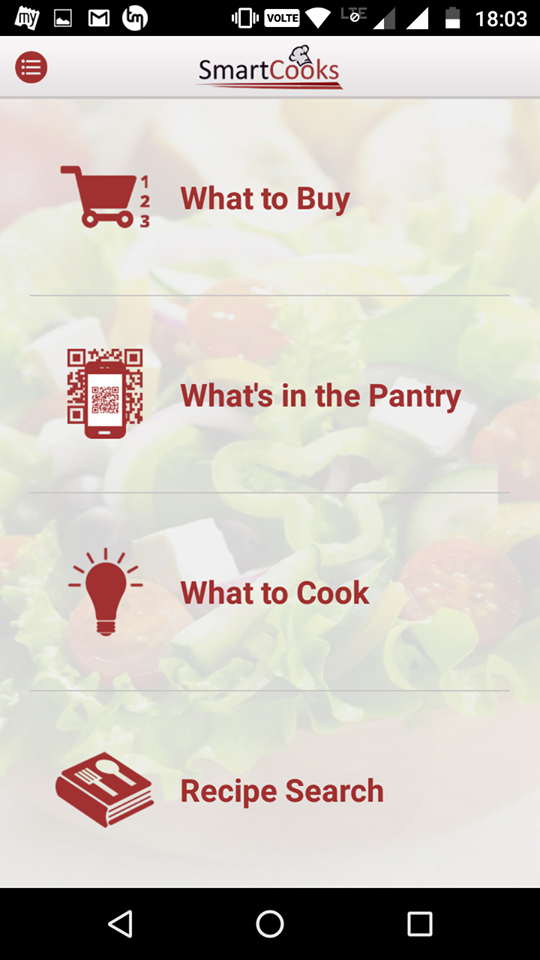 3) In What to buy option you can add items to your grocery list. From here only you can share your shopping list with others, and you can also move items to your pantry.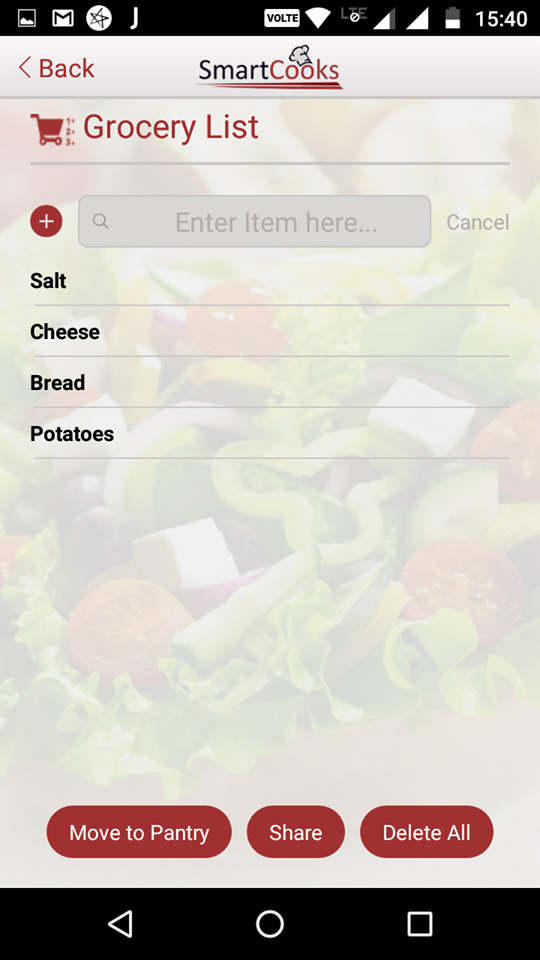 4) In What's in the Pantry you can check available items in your pantry and you can either add or remove items from your pantry.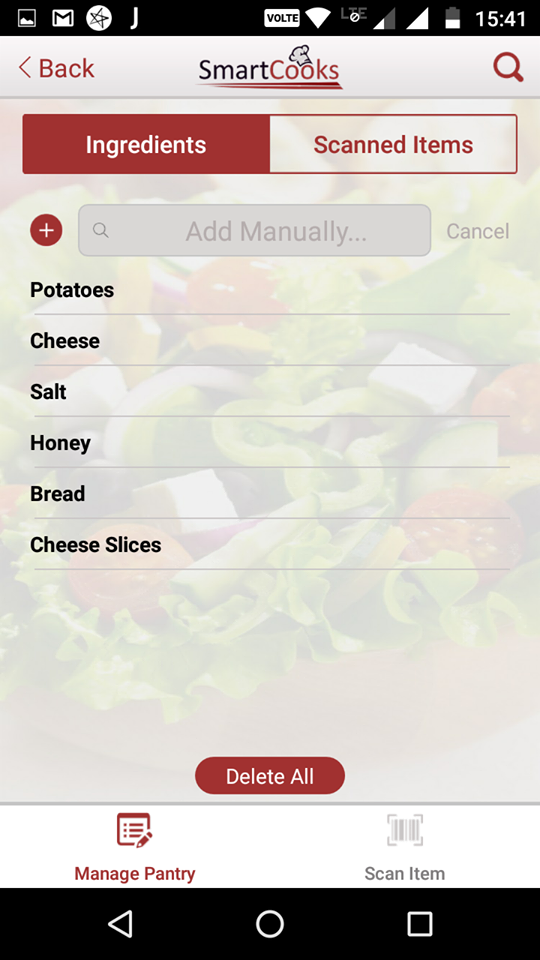 5) In What to cook option you can search for recipes based on available ingredients and other constraints.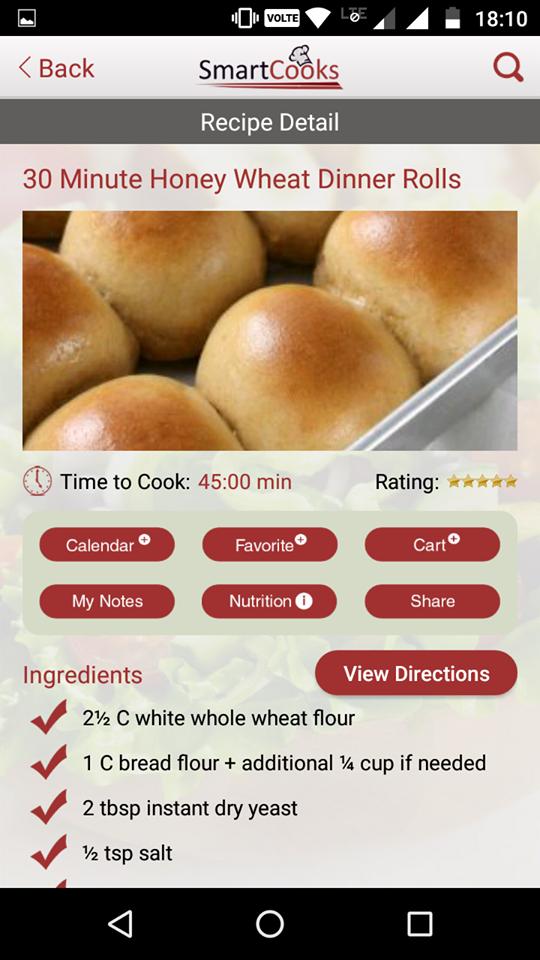 Final Words
We hope you have read all of the above points about the SmartCooks app and will take steps accordingly but still, if you are in a state of confusion then don't worry as in this section we giving some pros and cons which we noticed while using it.
Pros:
1) The SmartCooks app is free which is really a big plus point about it as most of the recipes apps are paid.
2) The interface of the app is very attractive and responsive. It is very easy to understand the working of it within first use only.
3) Algorithms used in SmartCooks are very good as it always suggests tasty and healthy recipes from available ingredients. And it also uses other constraints coorectly to suggest recipes accordingly.
4) Panty management and grocery shopping list management is now very easy with the SmartCooks app.
Cons:
The only con which we noticed is that it should also work on their website so that users can access their account even if something happens to their smartphones.
Only one con is there rest everything is good with Android. Just download it in your smartphone and make it smarter and get assistances to make a best homemade meal. Download it and start preparing delicious home food and pleas also share your thoughts with us.