Fonus, has launched a $30 cellular plan with up to 5G speeds of unlimited data, unlimited calls and texts in 50+ countries and territories worldwide via Fonus app. It will offer free roaming across the United States, Canada and Mexico. The wireless cellular plan will cost $30 a month to users.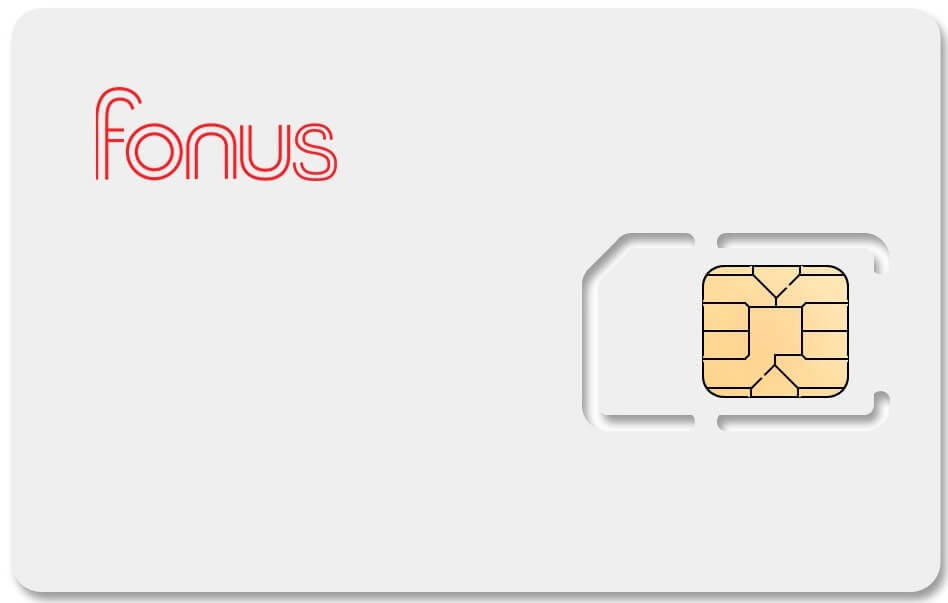 Fonus has been in limelight since early 2020 and has been providing a stellar cellular service to all its customers across North America. It has 4.6 rating out of 5 on TrustPilot and is listed as one of the top 10 best-rated mobile network operators in the world (on TrustPilot).
Quick Overview
Unlimited calls, Texts and Visual voicemail via Fonus app.

Free international calls and texts to 50+ countries.

SIM will be data only with free roaming in US, Mexico and Canada.

App roaming in any country when connected to the Internet without SIM also.

You can choose any local Canada or US number during activation.

You can also port an active US or Canada number from previous provider.

Full LTE/5G speeds as per network availability up to 20GB. After that speed will be 512kbps unlimited. The limit gets reset every billing cycle.

24/7 Customer Support
More About Fonus
Founded in 2019 and based out in Los Angeles (California), Fonus Inc. is a mobile virtual network operator that aims to provide cutting-edge, cost-effective wireless services to consumers in 50+ nations of the world. Its $30 cellular plan will offer up to 5G speeds on AT&T's network (beyond 20GB of monthly data usage, the users will experience 3G speeds until the end of their monthly billing cycle).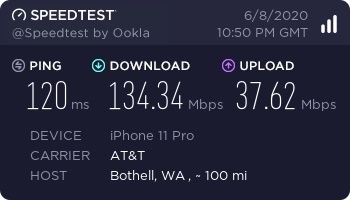 Users can make unlimited calls and send unlimited texts to over 50 nations and territories worldwide including – American Samoa, Argentina, Australia, Belgium, Brazil, Canada, Chile, China, Costa Rica, Colombia, Cyprus, Czech Republic, Denmark, Estonia, French Guiana, France, Germany, Guadeloupe, Greece, Guam, Hong Kong, India, Iceland, Indonesia, Italy, Israel, Japan, Malaysia, Martinique, Mariana Islands, Mongolia, Mexico, Morocco, Norway, New Zealand, Paraguay, Panama, Poland, Peru, Puerto Rico, Portugal, Romania, Reunion Island, Russia, San Marino, Slovakia, Singapore, South Korea, Sweden, Spain, Switzerland, Taiwan, United States, United Kingdom, US Virgin Islands and Venezuela.
Why Consider Buying Fonus SIM?
Fonus has shaken the roots of some of the top network providers across the world with the number of features it is offering to its users. Some of them are as follows:
5G Speeds for Superfast Browsing and More
One of the best things is that it offers unlimited data and allow you to stream, post and share anything at a breakneck speed. You can stay connected on 5G wherever 5G is available and everything at just $30 per month. Post consumption of 20 GB at 5G speeds, you can access unlimited internet at 3G speeds until you next billing cycle. Isn't it supercool?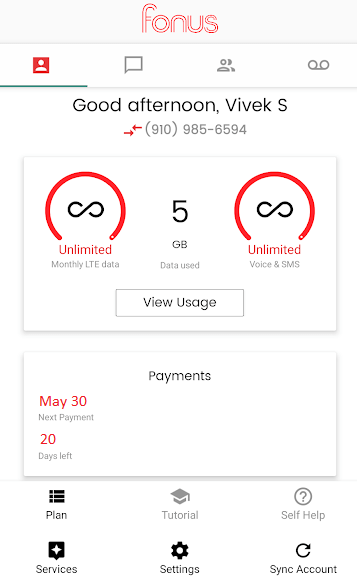 Unlimited Calls and Text Messages Across 50+ Nations & Territories Worldwide
Now, you can make unlimited calls and sent unlimited text messages in 50+ countries and Territories worldwide without paying anything extra. Everything is covered in your monthly plan billed at $30 per month. You just need to use Fonus app and you are all set. It is available on Apple AppStore and Google Play Store.
No Roaming
This is the best thing about Fonus. If you love to travel across countries and have holiday plans anytime soon, you can roam across the US, Canada, and Mexico without paying an extra cost. Enjoy limitless data and all other services without paying the roaming fee.
Buy Online
Fonus SIM card can be purchased online at US$15. It will arrive at your location within 3-6 business days and there would be no shipping cost. It's a 3-in-1 SIM available in three sizes – Standard, Micro, and Nano. Moreover, people living in US or those in Canada (using a few carriers) can port their existing phone number to Fonus as well. Once the new SIM card arrives, you just need to activate it by doing your first recharge. Then you are all set to enjoy all the major benefits.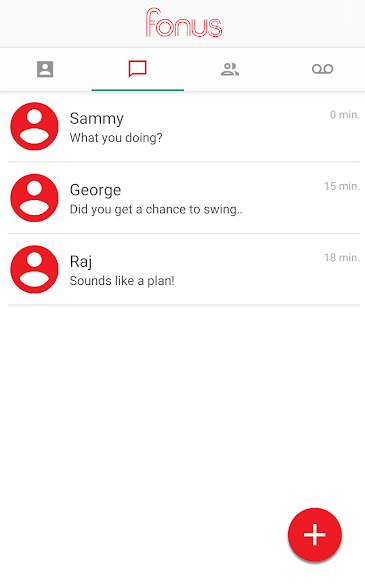 Fonus App – The ultimate Control Center
You can manage just everything about your mobile experience, right from your form using the Fonus app. You can manage your Fonus account from here – make calls, send texts, visual voicemail, check data usage and enjoy 24×7 support. That's easy! Right?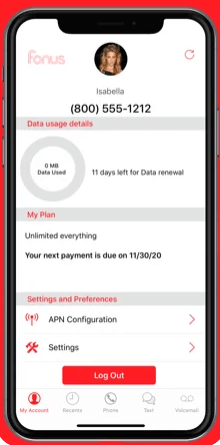 Customer support
Don't worry about this they are available 24*7 and we asked our friend from India to check if their customer support is available 24*7. Yeah! they are truly available 24*7 and here is the screenshot from that person

A Few Things to Remember:
Fonus don't support any type of tethering or Hotspotting and cannot provide support for it.
Post consumption of 20GB internet, the speed gets reduced to 512KB till your monthly cycle resets.
It also supports visual voicemail.
US numbers can be ported to Fonus in 5 to 7 business days and Canadian numbers can be ported in 15 to 30 business days.
The Bottom Line
Fonus is here to lead the telecommunication transformation and make cross-country communication affordable. You just need to spend $30 a month and you can make unlimited calls, send unlimited text messages, and use unlimited data at 5G speeds with Fonus. If you live in the US or Canada, try ordering a SIM card now.