Line2 is an award winning VoIP service available for (iOS, Android and Windows) which works fine with Wi-Fi, 3G/4G. Line2 is like having a separate number for personal or business use. We can use this service  for calling, texting, sending MMS and sending SMS just like any normal number. As while using the app we noticed the MMS feature which is making it ahead from its competitors and now you can use MMS features for your business or personal use.
So lets us have a detailed review of Line2 for iPhone/iPad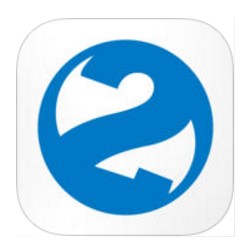 So as mentioned Line2 is a VoIP service through which can call or anyone in US/Canada. Line2 is a very useful app we can use this app on existing device as in this article we are reviewing Line2 for iOS(also available for android or website). This app is very useful for iOS users because as we all know iOS devices are not available in dual SIM.
So just download app and get another number without buying any device, now no need to carry any other device.
What we can do with Line2?
1) By signing in, Line2 you will get texting and calling features just like a normal number( it only works in US/Canada and texting and calling features may vary with package )
2) The MMS feature of Line2 making it different from other apps of same type. Now you can easily send MMS (pictures and Location sharing) to other members, you can also send MMS to non user of the app too but there are some limitations.
3) Some basic but useful features like SMS, international call supports, voicemail etc.
4) Now you can have a different number for your business now you can have VoIP business phone system which will support features like auto- attendant, after-hours features etc.
From business point of view
Application is a useful service for business, especially for small business let us find out how:
1) Now you can manage your business related calls, text, MMS with the help of this software anywhere anytime and on any device.
2) Also provides excellent VoIP service at very affordable price, which is really very beneficial for small business.
3) Advanced Auto Attendant: This feature like "press 1 for English" will help your business to get some professional touch.
4) Toll Free Number for your company : It helps you to setup a toll free number service for your customer.
5) Port your existing number to to this service (but limited only to USA/Canada users)
6) After Hours Settings : Now you can customize how to handle business call after business hours like transferring of calls, voicemails etc.
7) Some amazing packs for business so choose one pack for yourself according to your need and budget.
8) Features like group conferencing , multiple lines etc are also very good and for more information please visit official website from the link at beginning of this article
You can have 4 types of accounts
1. Free demo: As it is a trail version, services available are very limited however one can sign up for demo to experience. In this you will get free texting and calling.
2. Using free app (iTunes, Play Store, Amazon App Store/In-app Purchases)
This version will cost $ 9.99(exclude tax) per month in this you will get :
i) Unlimited calling and texting between Line2 users
ii) Unlimited domestic texting
iii) 1500 external/forwarding minutes for domestic calls
iv) Call forwarding (to 1 number)
v) NO international calling or texting
vi) Voicemail box (custom greetings can be recorded or uploaded)
3. Standard version
This version will cost $ 9.95 per month or $ 99.50 per year in this you will get :
i) Unlimited calling between Line2 users around the world
ii) 5000 external/forwarding minutes for calls
iii) Call forwarding (to 1 number)
iv) International calling (additional fees apply)
v) Unlimited domestic SMS
vi) International SMS ($0.10 for every outbound message)
vii) Voicemail box (custom greetings can be recorded or uploaded)
4. Pro Plan
This version will cost $ 14.95 per month or $ 149.50 per year in this you will get :
i) All features included in the Standard plan
ii) Auto Attendant w/ 3 digit extension dialing and After Hours options
iii) Simulating (call forwarding to up to 6 numbers)
iv) Customize or restrict Caller ID/NAM
v) Customize call handling options by contact type
vi) Customize Call Screening greetings
vii) Premium add-ons (additional fees apply)
viii) Add a line ($9.95/mo per line or $99.50/year per line)
ix) Internet fax ($9.95/mo)
( Source official website )
Final Verdicts about Line2
Coming up to the conclusion of review for the app we will like to conclude that the this service is sure shot winner as it's provides a hassles less user experience at very affordable price, we did not notice any problem while calling, texting nor sending mms. The MMS feature of Line2 is making it different form other services as we can use it to send pictures, location etc. Packages provided by the company are also very attractive and one can choose their package according to their need. As Line2 is available for US/Canada, which is the only drawback we noticed about the app. At last if you are focusing on US/Canada users blindly go for it and believe me you will surely love it.