Recording the screen or taking a snapshot of it is one of the most essential functions- something that many of us require all the time. With this capability, you can:
• Create video tutorials
• Save important information on the screen
• Record videos that are otherwise not available for download
• Take screenshots of images that you want to save
• Record audio
• Record your own audio over a video (i.e. narration).
These are just a few of the things that you can do when you are capable of performing such a simple function. Screen Grabber Pro is one of the most comprehensive solutions when it comes to recording the screen and everything that is there on it.
What is Screen Grabber Pro?
It is a powerful software for Windows 10/8.1/8/7 that lets you take a snapshot of your screen, record videos playing on it, record the audio playing on your Windows PC, record a video while separately recording audio over it and do much more. You can think of this sotware as a one-stop solution when it comes to capturing/recording whatever there is on your screen.
Screen Grabber Pro Features
Record/Capture Screen
You can use it to record a video playing on your screen. It works in the background as the video is playing and records it. You can even select particular areas of the screen to be captured while this is going on.
Editing the screen being recorded
While you are recording the screen, this one helps you to edit in real-time and add more to the recording. You can add annotations during the recording and do much more with it.
Publishing the recordings
It lets you save the recording to your local hard-drive, or publish it on the internet on your favorite media-sharing website in just a few steps.
Other notable features
Take screenshots
It is not just for recording videos –you can even take screenshots of the complete screen or a part of it.
Built-In Player
To help users see their recordings and check if they are up to the mark, this software for your PC/Laptop comes with a built-in media player. This lets you re-record the video if everything is not the way you wanted.
FTP Uploader
If you want to upload the recording to any FTP server directly after it has been recorded, then this one lets you do that as well. All you need to do is add the username and password of the particular server in your Screen Grabber Pro and it will upload the recording there within a few clicks!
How to use this software on your PC/Laptop

One of the best things about this software is how easy it is to use. With just a few steps as highlighted ahead, you will be able to record your videos within seconds.
1. The first step of the process involves downloading and installing EXE package from the Acethinker website. One you have done that, double click on the Acethinker software icon to open the software, then click on Start and select the particular settings that you need for your recording.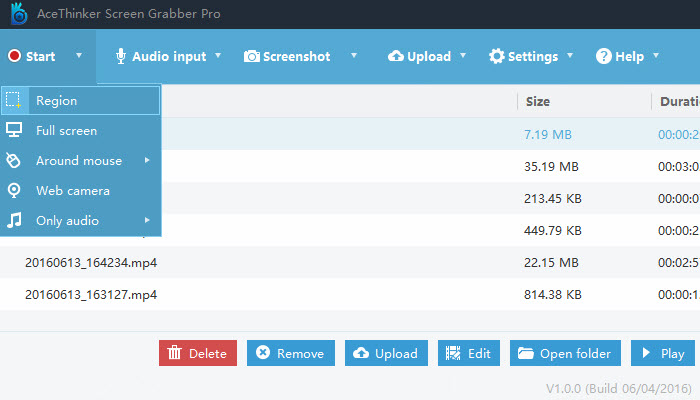 2. Once everything is done as per your requirements, click on the Start button to begin the recording. After you are done with everything that needs to be recorded, click on the stop button to tell the software to stop the recording.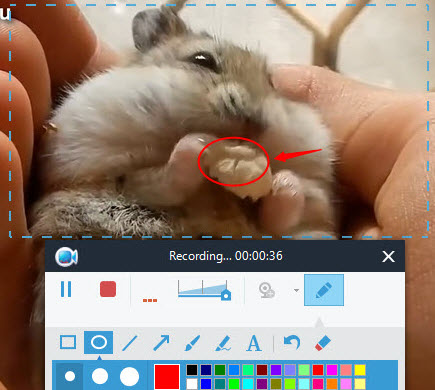 3. When the recording is done, you can save it to your hard drive. This software also lets you upload it to YouTube or to an FTP server. For either of these options, you have to enter the respective settings such as the User ID & Password for YouTube, and the FTP settings for the server.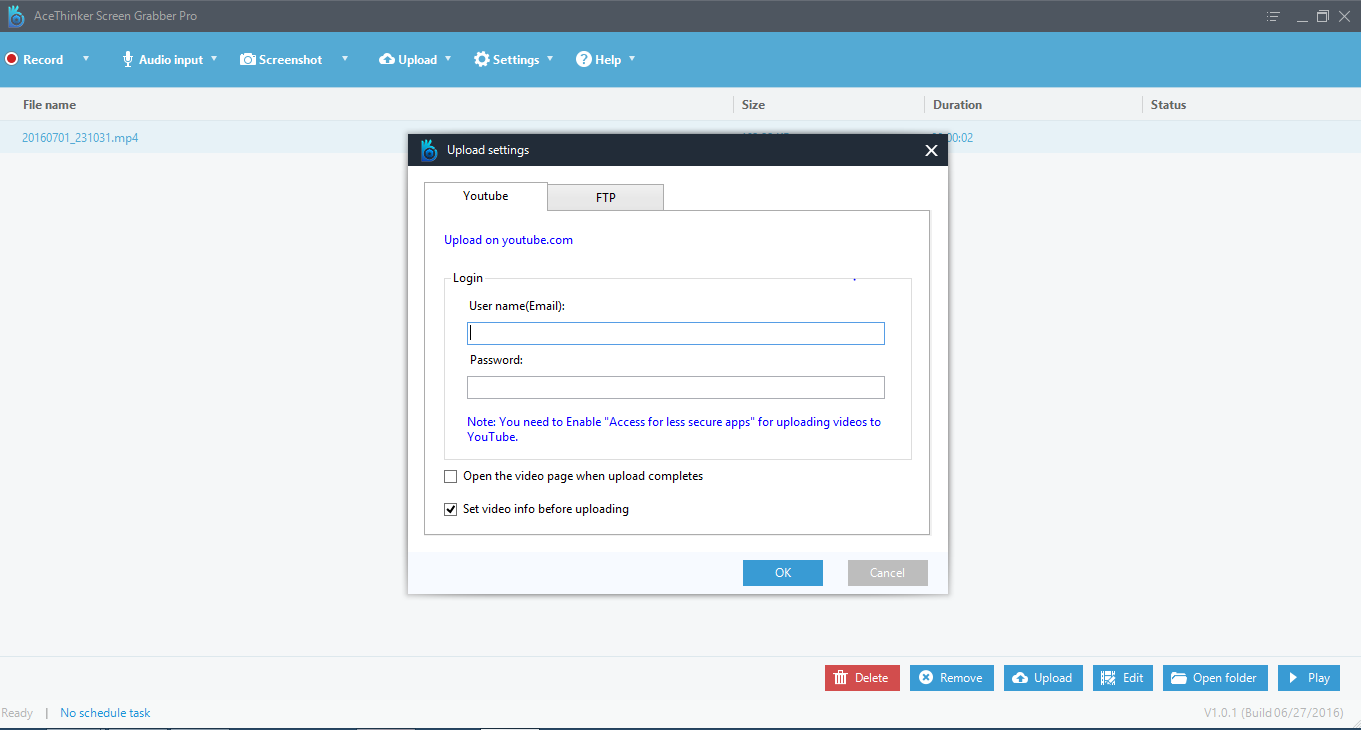 Thus, with just these simple steps, you will have recorded the screen using Screen Grabber Pro for Windows. This software is definitely a comprehensive solution to all your screen-recording needs- and you should be able to find all that you need in it!
If you are a MAC user no problem this one is also available for MAC.