Apple pride in their products and they have worked with hardware experts, and software experts to develop devices that do not lack power and performance. The company spends billions of dollars in R&D to ensure to give the iPhone, iPad, Mac, and Macbook users the technology and gadgets like no other companies are offering in the market.
Unfortunately, the iPhone or iDevices cannot save you from data loss, and you feel extremely helpless.
Many developers have come forward to help the users who want to iPhone data recovery, and we have a Windows, and Mac program that helps you recover iPhone data in a few steps.
What is FORecovery – iPhone Data Recovery?
FORecovery Company has developed many programs to help the Apple and Android users, and they have launched their latest program to help the Apple users.
The FORecovery iPhone Data Recovery software helps the Apple users to recover lost data from iDevices. The developers have added compatibility to the Windows and Mac PC's.
1: iOS recovery tool supports Windows XP, Windows Vista, Windows 7, Windows 8, Windows 8.1, and Windows 10.
2: The tool also supports Mac OSX 10.7 to Mac OSX 10.12 Sierra, and it does not support below Mac OSX 10.7.
If you are a Linux user, then you can download tools like Wine to Install Windows-based programs on Linux-based operating systems like Ubuntu, Lubuntu, and more.
FORecovery – iPhone Data Recovery Features
The company has a motto to recover iPhone, iPad, and other iDevices your data no matter how you lost them. I think you should check out their features before purchasing their premium version.
One: The file size is less than 70MB, and it consumes less than 120MB after extraction of the files.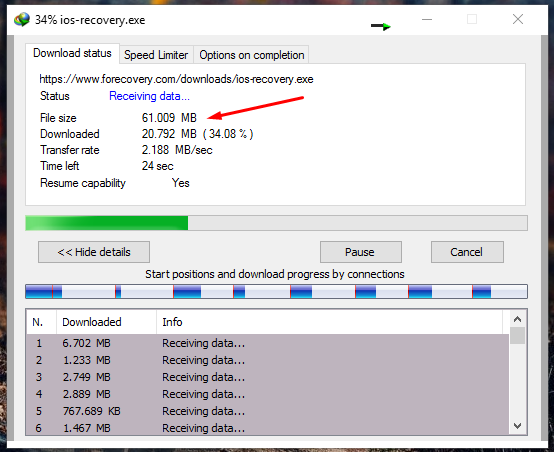 Two: We know that you are wondering how the FORecovery program will recover your data, right? There are three ways the program designed to retrieve the data.
3 – First, download the iCloud backup from the official website, then iPhone Data Recovery program extracts the files, then it will recover the files without overwriting the existing files.
2 – iTunes comes with an inbuilt feature to backup the files on your Windows and Mac PC. You can recover the data from iTunes to your smartphone using the FORecovery. The program designed to transfer the files without the risk of corruption, and data interruption.
1 – The FORecovery developers have added the necessary functionality to retrieve the lost data from your iOS device, and then recover back to its rightful place.
Three: You wonder what kind of files FORecovery program can recover. Then, allow us to list them down for you.
You can recover data like Text Message & iMessages, Contact, Call History, Photo, Video, WhatsApp Message, Messenger Message, Viber Message, Kik Message, Line Message, Note, Bookmark, Calendar, Reminder, Safari History, and Voice Memo.
The list keeps goes on!
Is FORecovery Safe to Use?
Privacy invasion and programs damaging the devices have common, and the fear is legit. We would like to take this moment to tell who develop it, and how safe the iPhone recovery software for recovering your lost data.
One: I have downloaded, and installed the FORecovery software, and installed it.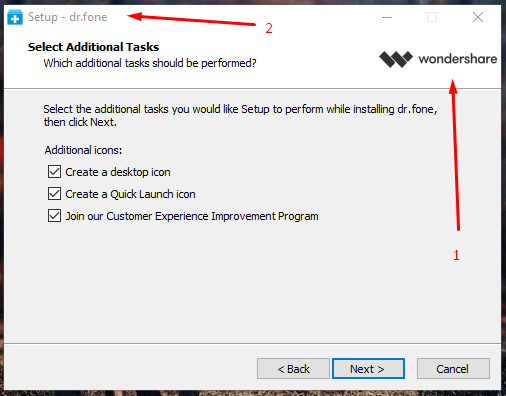 Conclusion
FORecovery iPhone data recovery program does a fabulous job, but you have to keep in mind that they both offer the same features, and the customer care is slightly better on FORecovery company. Let us know your thoughts in the comment section below.