Social Media is used by everyone, be it a common person or an entrepreneur. In today's digital era, everyone is attached to Social Networks for a variety of purposes. People create communities and share things with each other.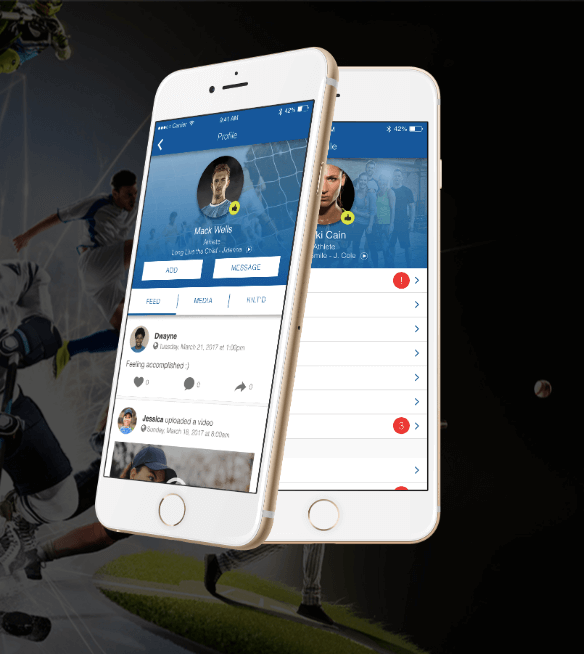 If we talk about the athletes, they too have their personal profiles on popular social networks. If you are a student-athlete and want to showcase your skills, then SchollyMe is the perfect platform for you.
What is SchollyMe?
SchollyMe is a dedicated social network for student-athletes. The aim behind designing and launching this platform is to let the student-athletes showcase their athlete skills in front of others. Students can make use of this private sports social networks to catch eyeballs of the school coaches in order to receive scholarships.
If we talk about the different schools and colleges, every year coaches of schools and colleges recruit athletes to represent their school and colleges sports team. Since the world is moving fast forward, this app is designed to let coaches and recruiters recruit new athletes quickly.
Over the past few years, recruiters have started using such platforms so that they can recruit the compatible candidate to fulfil their needs. Students have also started using such social networks to get the best benefits. Once selected, the recruiters will call them for a physical interview.
How does SchollyMe App Work?
ShchollyMe is a simple and easy-to-use app which is specially designed for sports persons. This app is there for students who want to get hired by coaches for their Sports team. The app is there to market your own self if you have some good skills in playing different sports.
Your personal profile is just one click away as this app lets you upload all of your personal and private information. SchollyMe app is available for free to use for both, Android and iOS smartphone users. You can simply install the app and can register yourself to this platform by entering your personal information.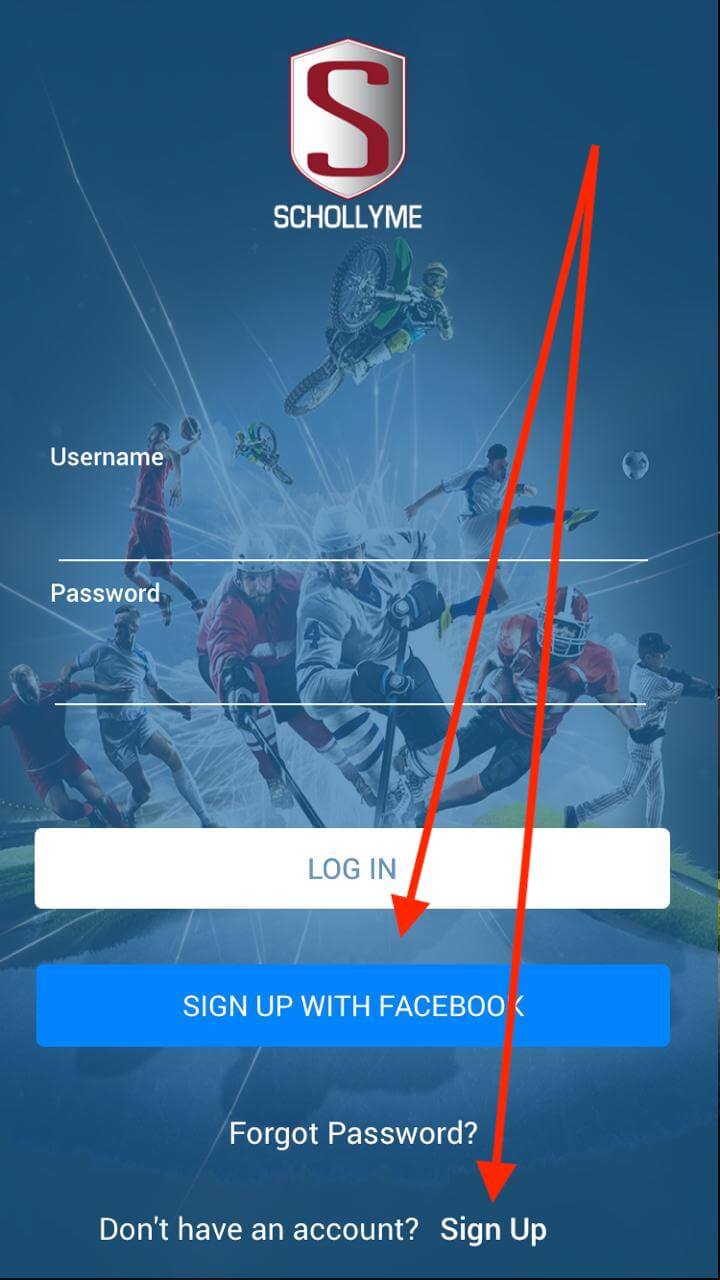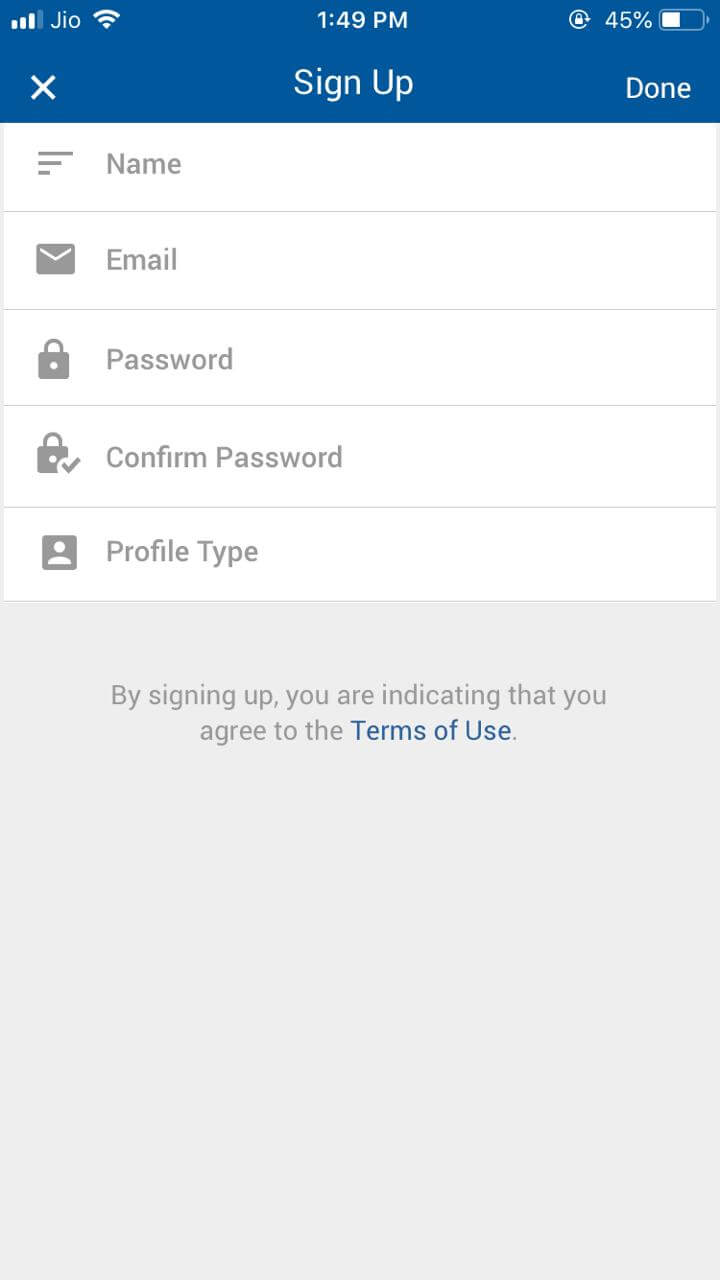 Once you launch the app to your iOS device, the first thing you will be asked is to register your account. You can register with your Facebook account or can register manually by selecting the Sign-Up button. Click on to Sign Up button to proceed further.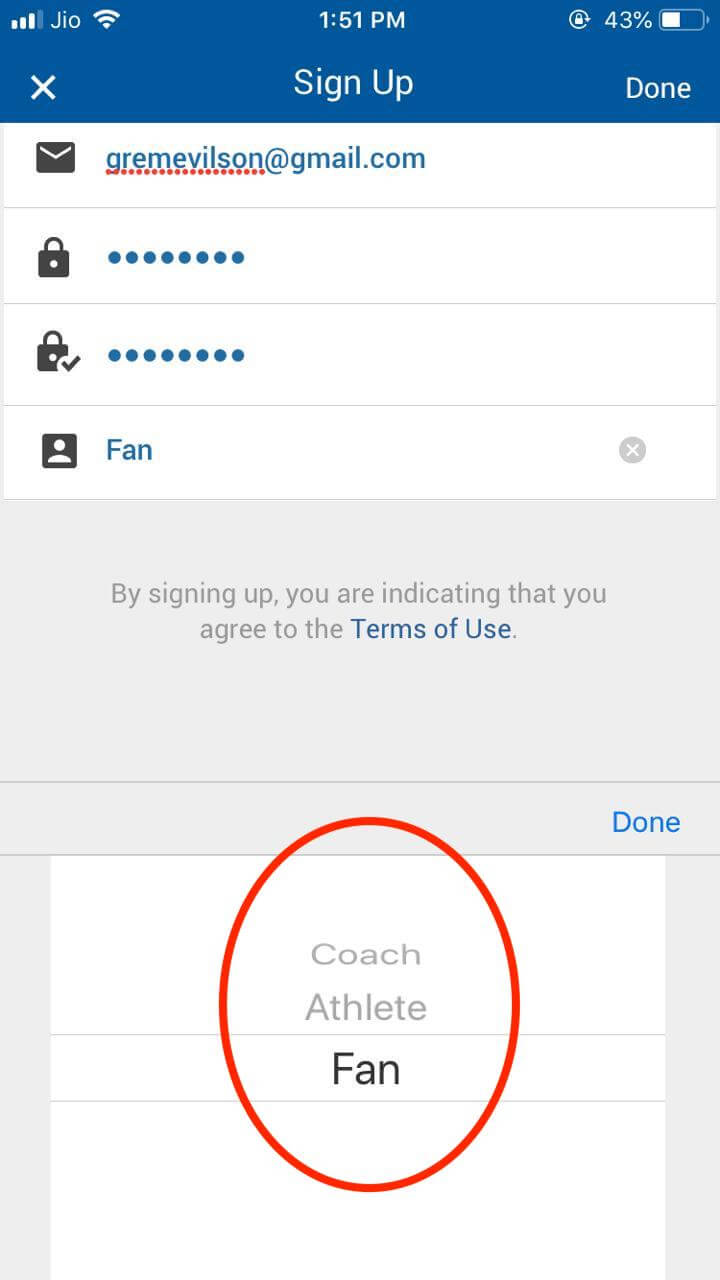 Fill in the information and complete your registration process. You will be asked to set up your profile as either Coach, Athlete or Fan. Depending on your skill, you can select any of these options while registering.
After completing the registration process, the next thing you will be asked is to fulfil your profile information. You will be asked to enter about yourself, your favorite team, your favorite athlete, your favorite team, your favorite movie etc. This will be shown to others when they explore your profile.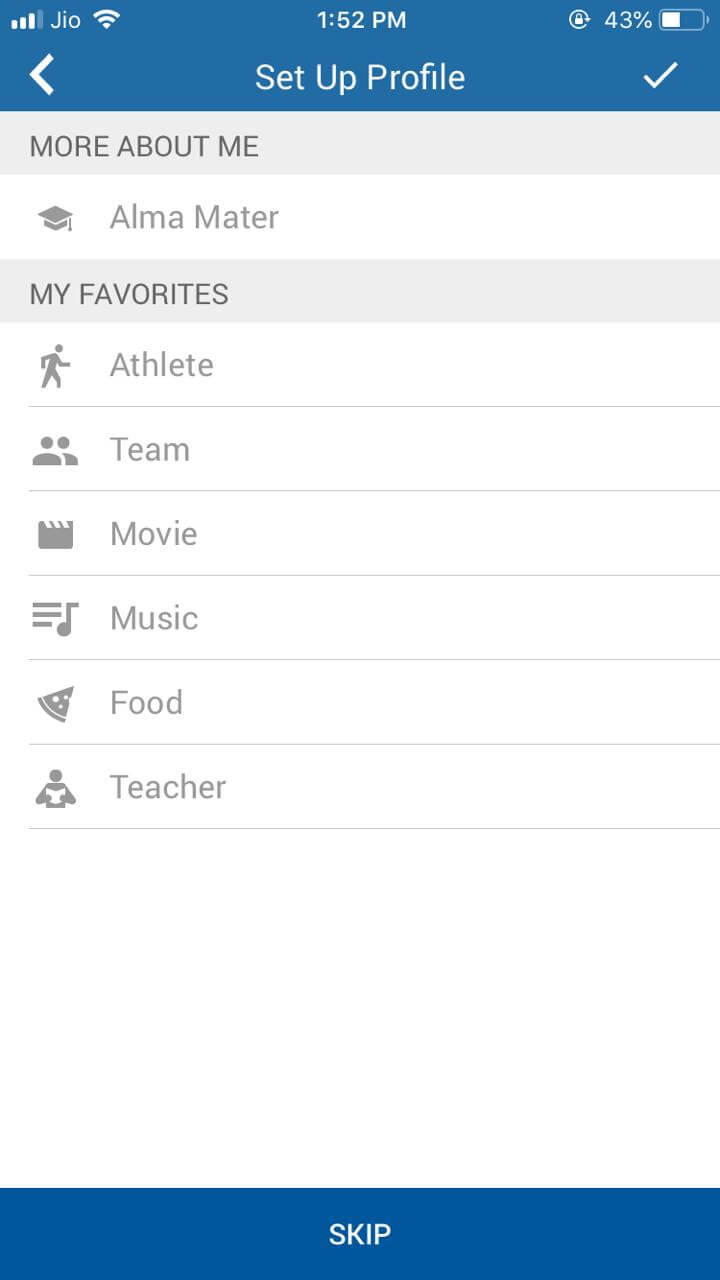 The front page will be of the Feed of your profile. This is just like every other social network where you can see your followers and fans on the front of the page. From here, you can start building your own community of fans. Just click the + button to add what's going on with you. You can share photos, videos and texts to your followers and fans.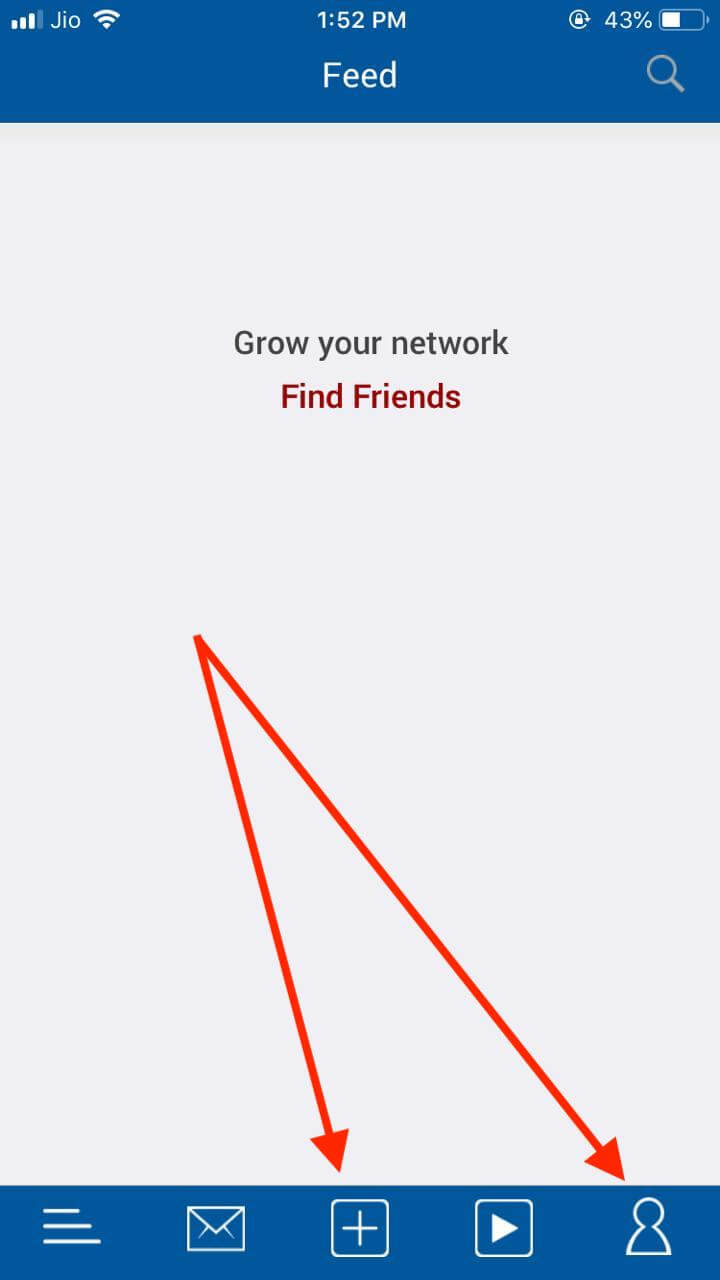 At the bottom right corner, you will see your profile icon. From here, you can edit your profile with more information. You can set up everything about yourself from the Profile page. You can manage your profile picture, notifications, media files, friends and much more from the profile page. This page acts like other social networks where you can set up things for others.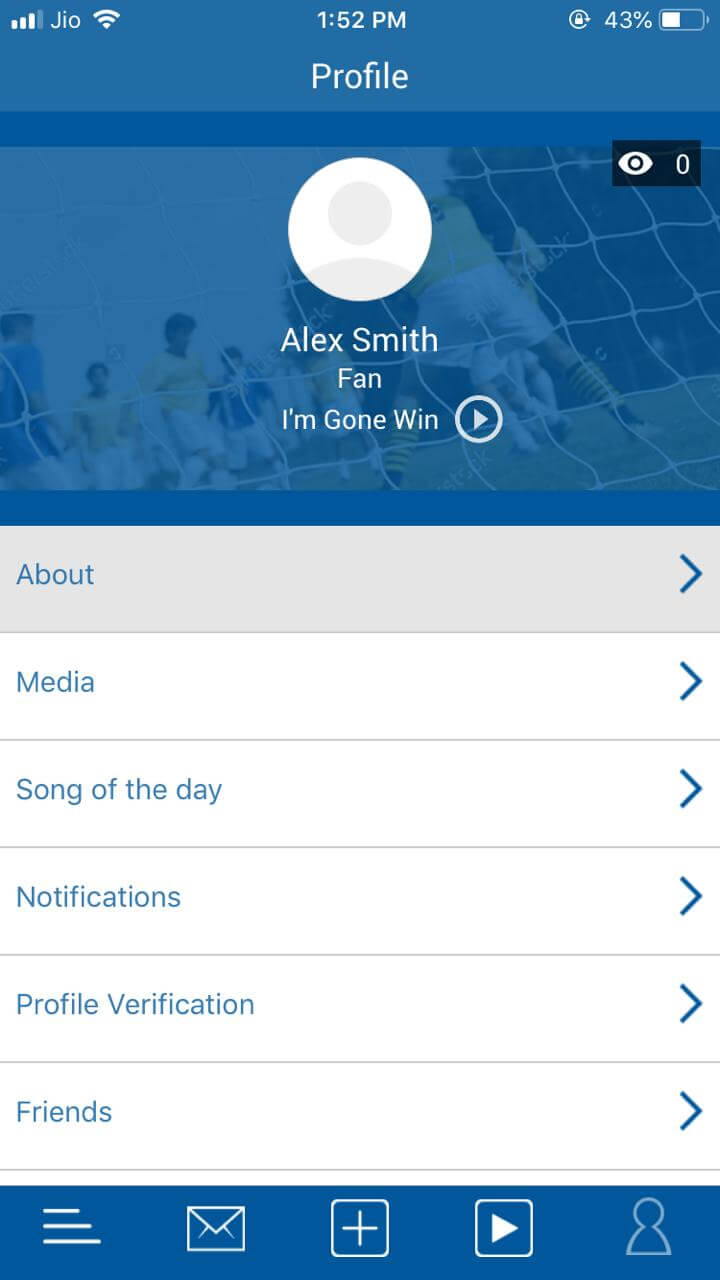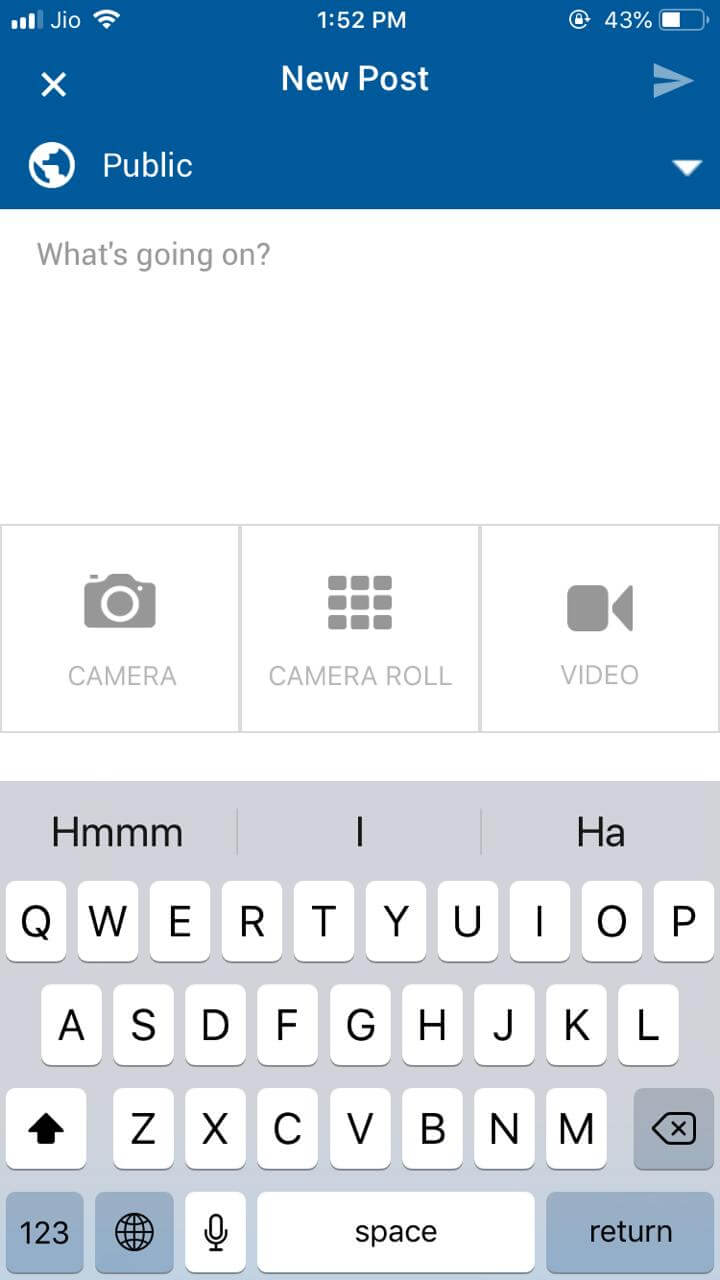 There is a Settings option also available from where you can change your password and other privacy-related information. You can also create your own Playlists by adding different services such as Spotify, Apple Music etc. There are many more things to explore on this single platform for the students.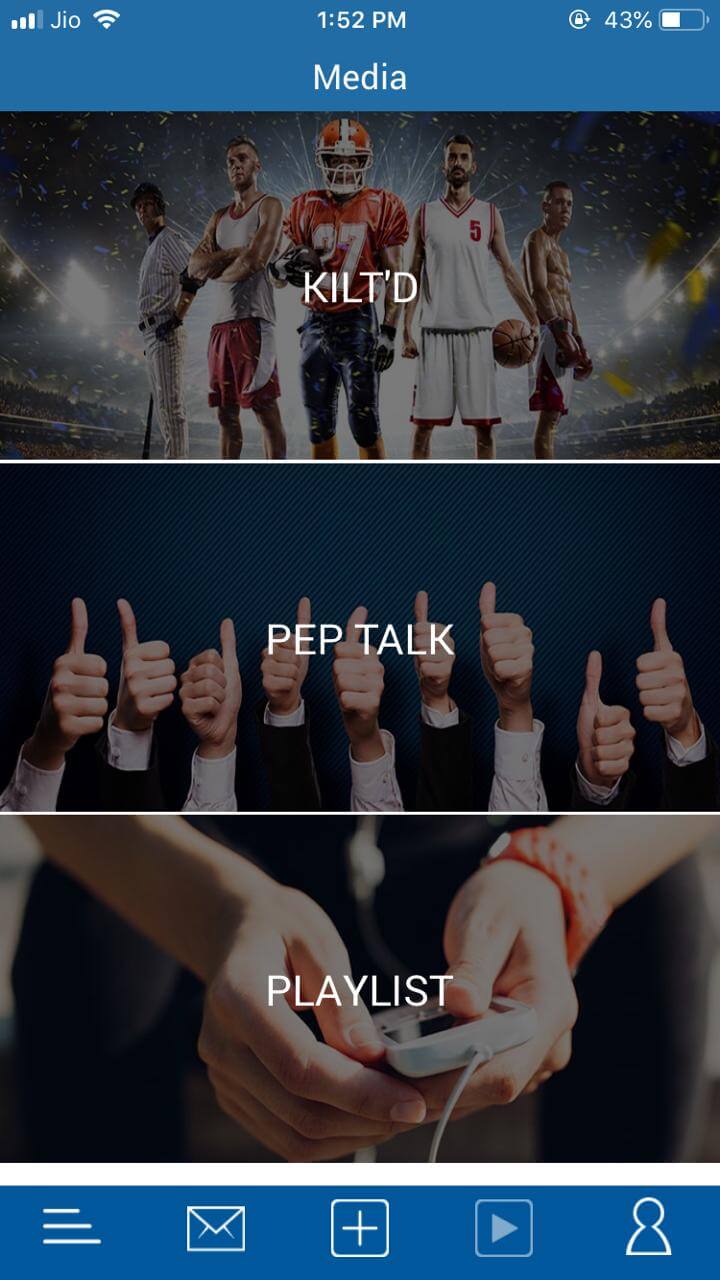 What's Good?
This app acts as a middle man between the student-athletes and coaches/ recruiters of schools and colleges. Even Parents can also help their Kids building attractive profiles. Parents and Coaches can even communicate with each other by exploring their profiles.
What makes this Athlete Recruiting app unique is it doesn't charge anything. The app is for free and you can get it installed to your Android or iOS device for free.