Web to print is one of the fastest-growing marketing tools in the printing industry. Its USP being reduced operational costs and reaching clientele far beyond the local geographic area.
You might be wondering why it is called an investment? Well, a Web to Print solution is an asset, which when acquired contributes to the growth of the company. It does imply financial gains, but it is not the only need it will cater to.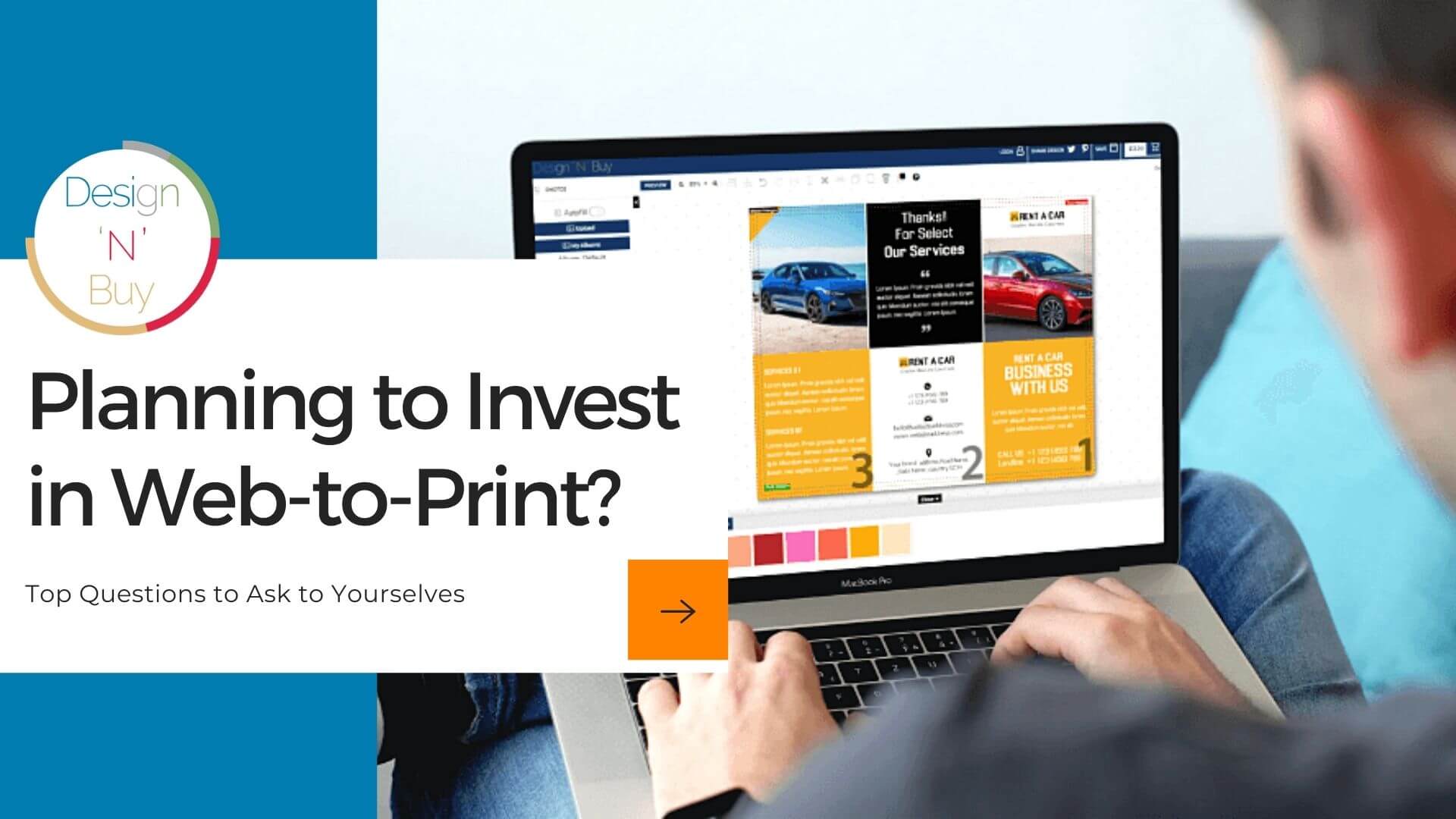 If you are someone who already has a print shop or a print website with no eCommerce, or you want to start your small business in the printing industry, then Web2print is for you. And like any other investment, it is always beneficial to understand its risks and specifications before you acquire it.
Hence, you must ask the following questions before you invest in one:
How does the investment work?
It is an eCommerce platform where customers place their orders, and you deliver the product. Its specialty is that it has a library of printer-ready design templates that can be customized and an option to upload any design not available in the library. Your entire printing process is automated.
The software solution manages orders, handles product catalog, checkout process, payment, etc. catering to a variety of printing businesses like t-shirt printing, photo-book printing, label printing, etc.
There are various standard Web2print solutions however, it is advisable to choose a custom web2print solution, and you can choose once you know what exactly your business goals are.
What are your goals?
Technology integration is an addition or an upgrade to your existing business. Every print business has a unique customer base as well as a list of products and services that make them stand out from the crowd. Your customer expectations must be met, and business needs should be fulfilled for which you must be clear about what exactly are you planning like:
Do you want to start a business in printing personalized gift products- like t-shirt printing, greeting cards, business cards, etc.?
Do you want to expand your customer base by catering to audiences geographically farther?
Do you want to expand your product list and services and need an excellent product catalog or inventory management?
Do you want to increase sales and focus on good customer engagement by enhancing the user interface?
The list of goals that you can have is endless. Also, the needs and goals are different for every business. You decide yours and then look for a solution that best helps in fulfilling them.
Based on the kind of goals you have, which can be one or many, the pricing might be different. Hence, it is important to understand and analyze the risks of this investment along with its ROI and make a prudent decision.
What are the risks of this investment? Are you comfortable taking these risks?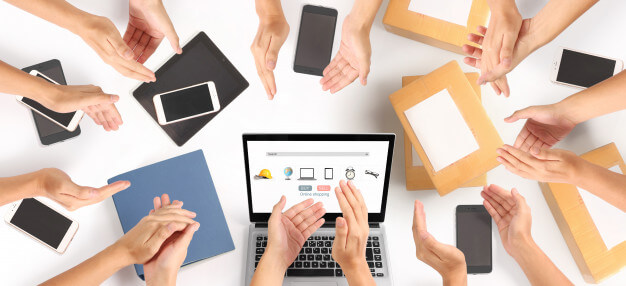 The deal of Investing in a Web2print does not end once you make the payment. It does not work on its own. You must put the greatest of minds on it to get maximum ROI. A software solution is just a tool, you will need people to market and also gather useful data and if you are not a technical person then you need to hire an expert to resolve crashes or for maintenance. You may also need to train your staff to work with software if planning to go fully professional. In short, by just purchasing a solution, you do not make profits immediately; it takes time and effort.
Additionally, once your e-store is up and running you may discover more bottlenecks and needs as you progress – for eg: the solution works best on a certain set of system requirements causing you to migrate to one-especially when there are seasonal surges on your site, you may need to hire people to respond to customer queries, you may have to run ads and hence look for an advertising agency, etc., you won't be able to resolve this if you have already exhausted your financial reserves on the software.
Do your homework and understand the risks well before investing. If you feel confident and comfortable enough with the risks, then you should start planning on how much you expect to earn from the risks you are taking.
How long do you plan to invest?
You can determine this based on your business goals. You can choose either of the following:
Licensing (long term, full ownership), subscription (medium/short term, full ownership), and sharing (partial ownership). Invest in the short/medium term. It is wise to have a rain check before you go out.
How much do you expect to earn on this investment? Is this realistic?

This is a process in the later stages of your investment if you are new to this business. If you are an experienced player then you know that any business takes time and effort to start seeing measurable profits. Based on your system, team, and capital, you should be able to estimate your ROI.
Customer expectations keep changing, and the market is very uncertain. Hence, be realistic about your ROI.
What other investments do you have already?
It is important to understand the overall gains for your business. You, probably, must be holding additional assets or planning to acquire more assets for your business- for eg; if you are planning to set up a business at your home, then you may invest in a digital printer, good desktop system, etc. that adds to the cost. Or the technology integration operations that could put a lot of weight on your budget.
To sum it up
If you are planning to invest in online design tool solution, it is always a good idea to finalize the deal once you have got answers to all your questions relating to it. That way, you can invest in the right technology.
If you are struggling to find your answers, take a tour of Design'N'Buy and book a consultation with us to find the solution best for your business.