It is time to join many healthcare experts from all across the world and begin using Indextra App! This patented technology will allow you to intuitively and instantly access information that you're after whenever you want it. It's your perfect "on go" resource no matter whether at the hospital, on-call, in surgery, at medical school, when travelling or in your home – information whenever you want is accessible to you very easily.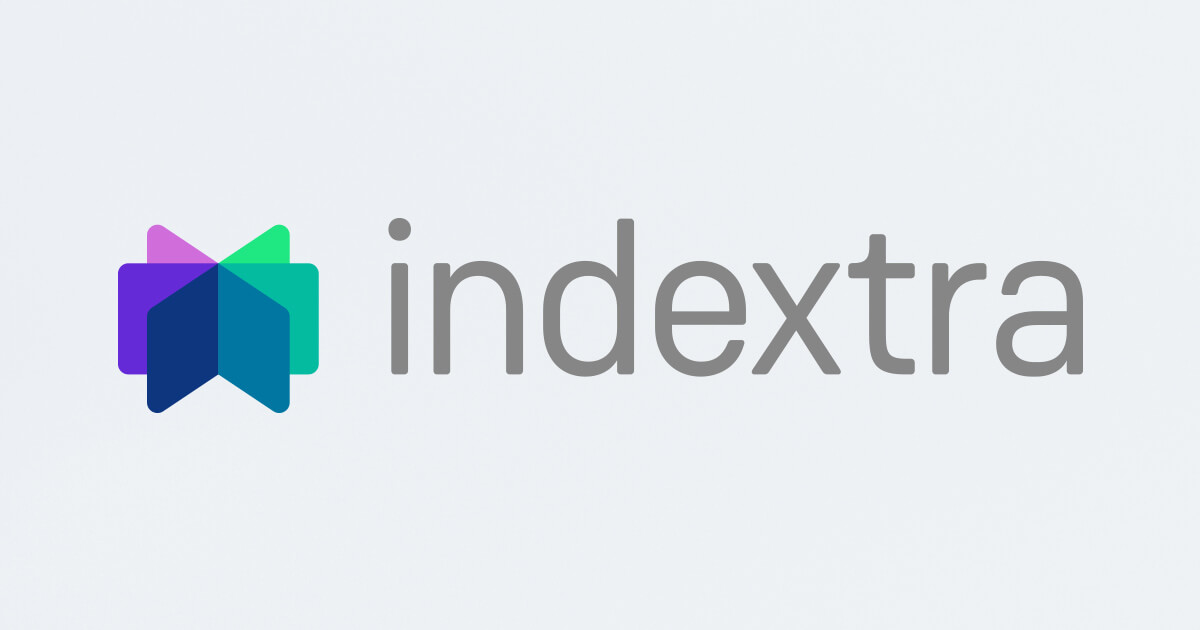 How This App Is Very Useful?
Indextra App! will solve the problem of doctors of books being outdated or not available when required. With Indextra App! they do not need to rely on the search results online for any important clinical options. For the students, who are financially strapped and spend $4301 every year on literature, for them Indextra is a great value and also allows them study on a go.
Indextra can be your favorite medical textbooks, where you can search for end number of things. Also, as it is based on the textbooks, any search result is checked, unbiased and verified. We see it as the invaluable tool for medical students and doctors, as the quick reference for studying and research. Indextra App! does not only include textbooks – this app is made as the one-stop-store for all the medical references, which includes clinical guidelines, drug guides, and medical calculators. The books are accessible offline and online, and can also be highlighted, bookmarked, and annotated –ideal for studying.
Benefits of Using Indextra App
Most of the doctors turn to mobile or online resources that will help them to gather information about any particular interest subjects and specialty, seek second opinion or diagnose patients quickly, among some important tasks.
Using mobile and online resources give faster access to medical tools and materials, unlike physical resources like medical journals and textbooks that can be outdated or cumbersome to use on a point of care.
The medical providers want quick access for simple-to-use digital resources that will help to free up the provider's time, particularly for patients who need urgent care.
This can be very useful if it is possible to have many such resources and tools at one spot.
Downloading Indextra App
It is very simple to download Indextra App on your mobile phone, smartphone and tablet. After users downloaded this app, they are asked to sign into this app by providing their email address and password and register for the account if they are the new users. If you already have your account then straight away you can login and start using it.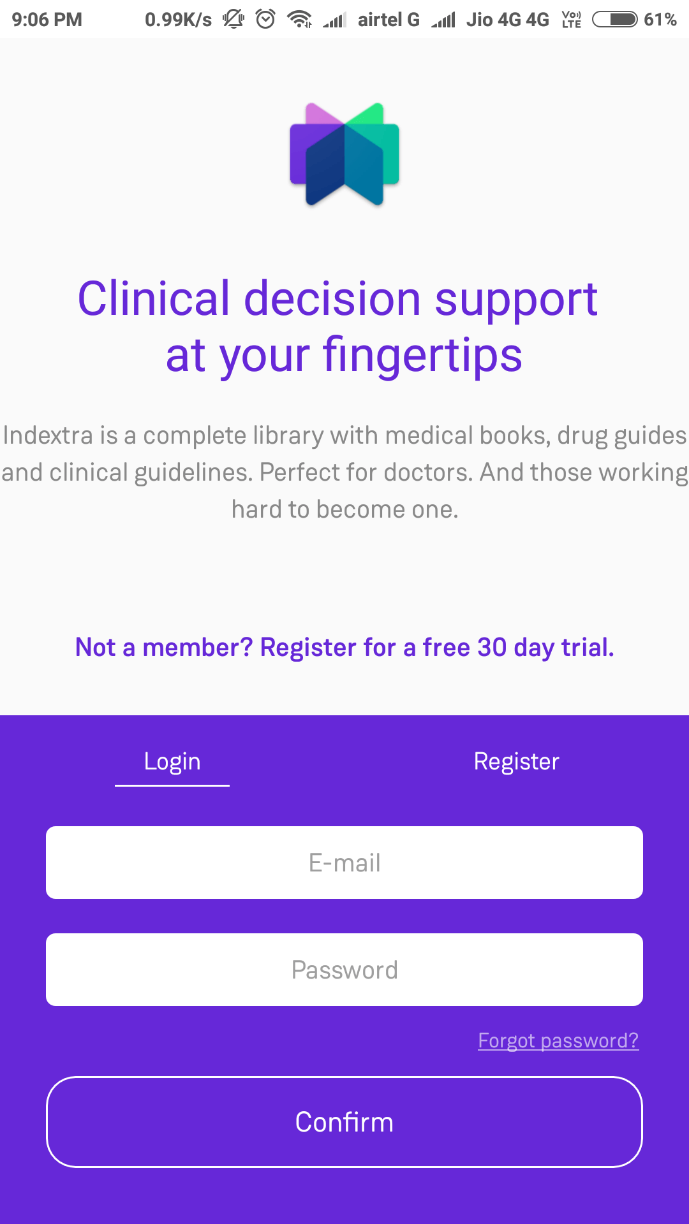 You just need to enter your email address and password fields for registering yourself in Indextra.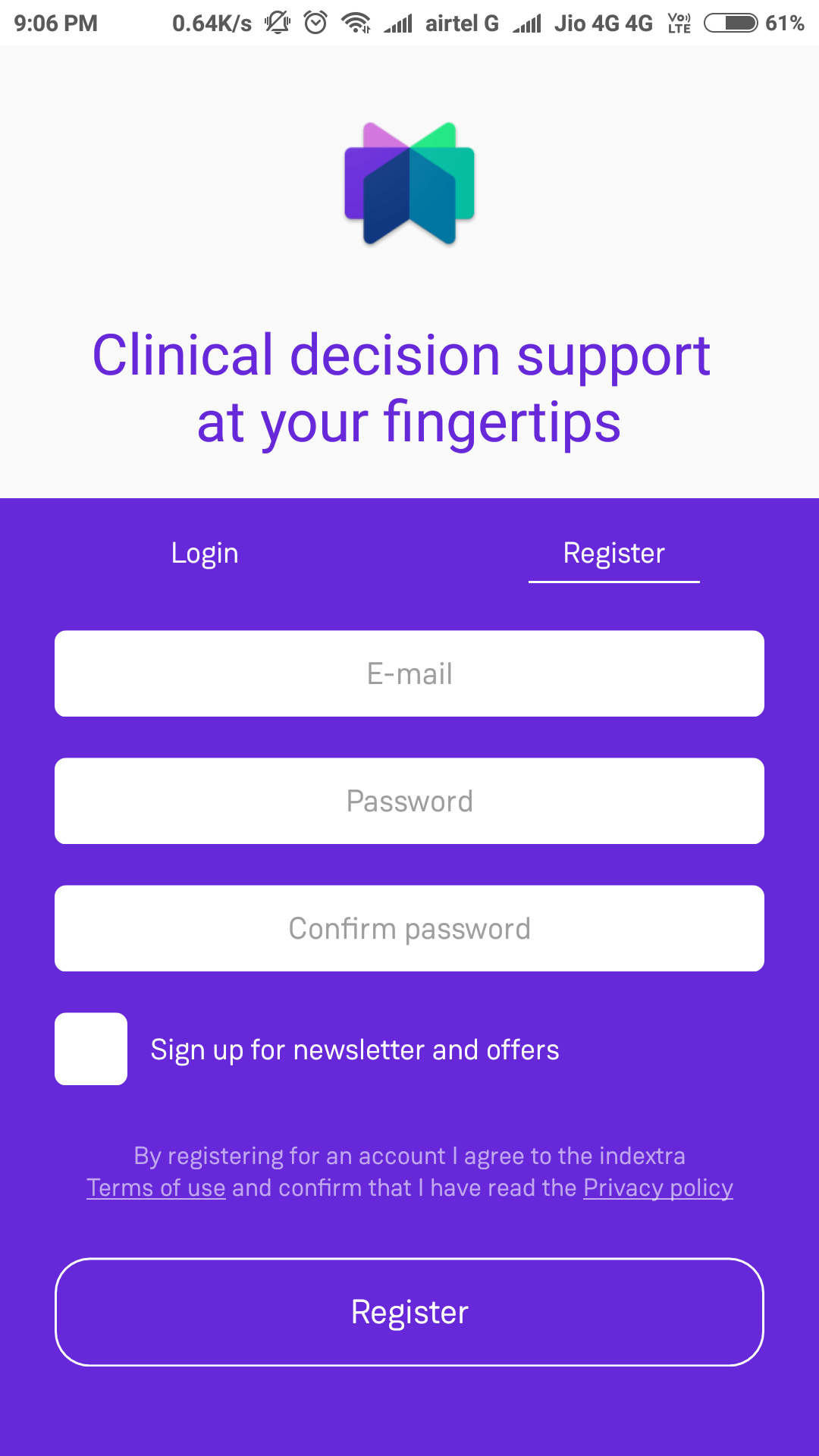 Once you register and login, you will be guided through the application features as shown below: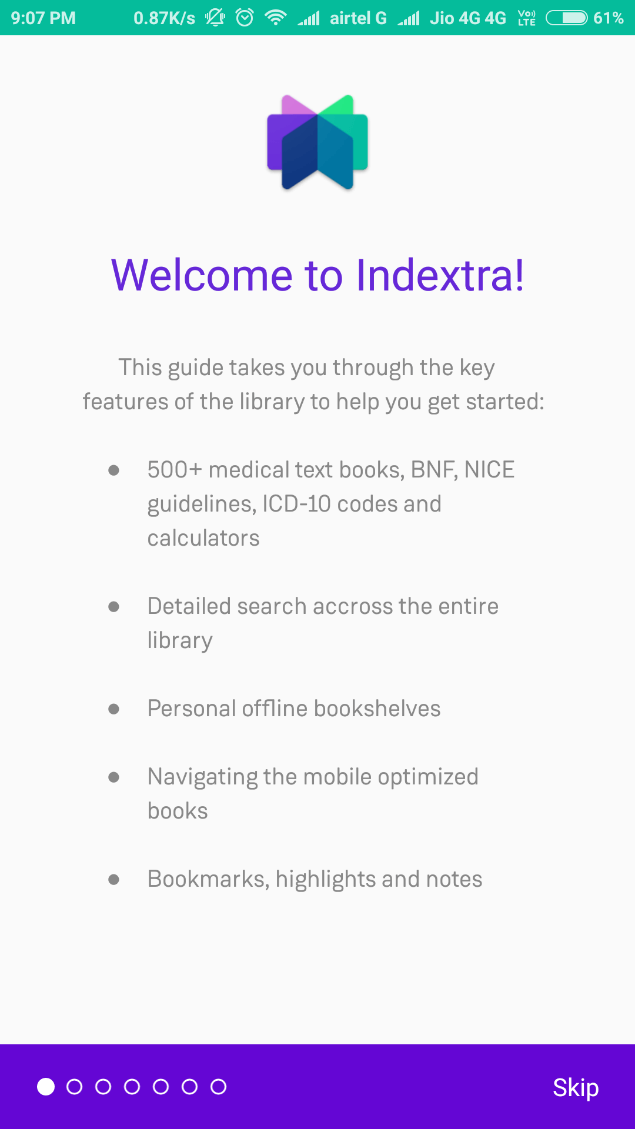 You can start exploring various books available for download. For every fields in Medicine, you can find all the book resources as shown below: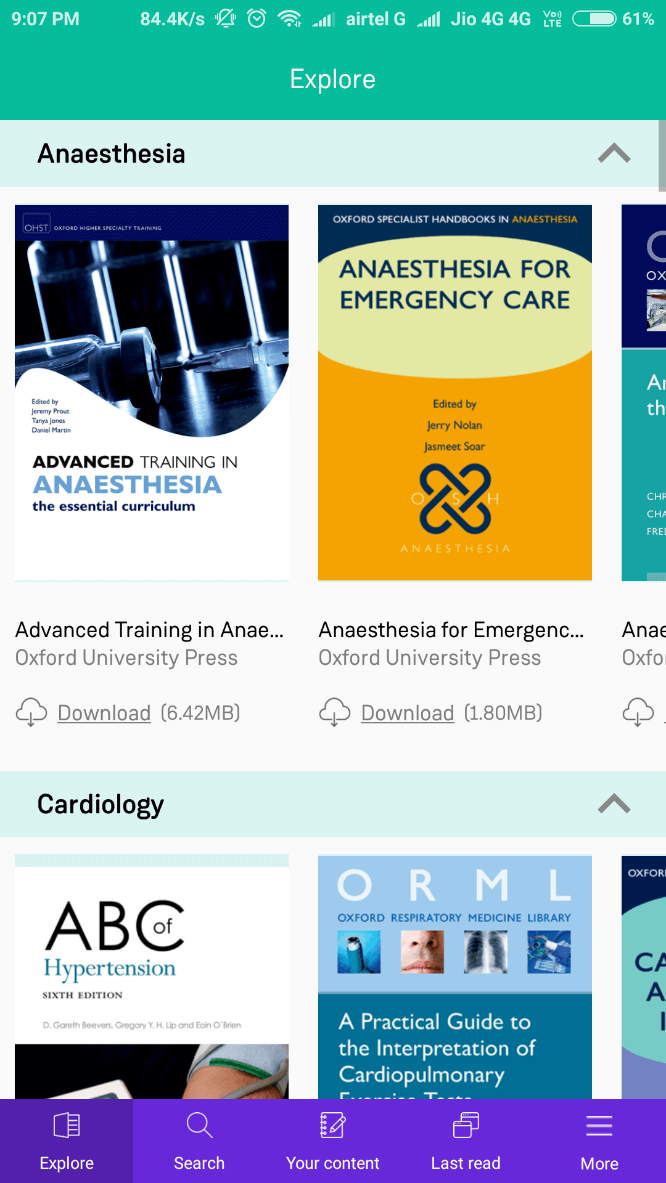 You can even search for the books based on your needs. Even journals are also available for you to explore.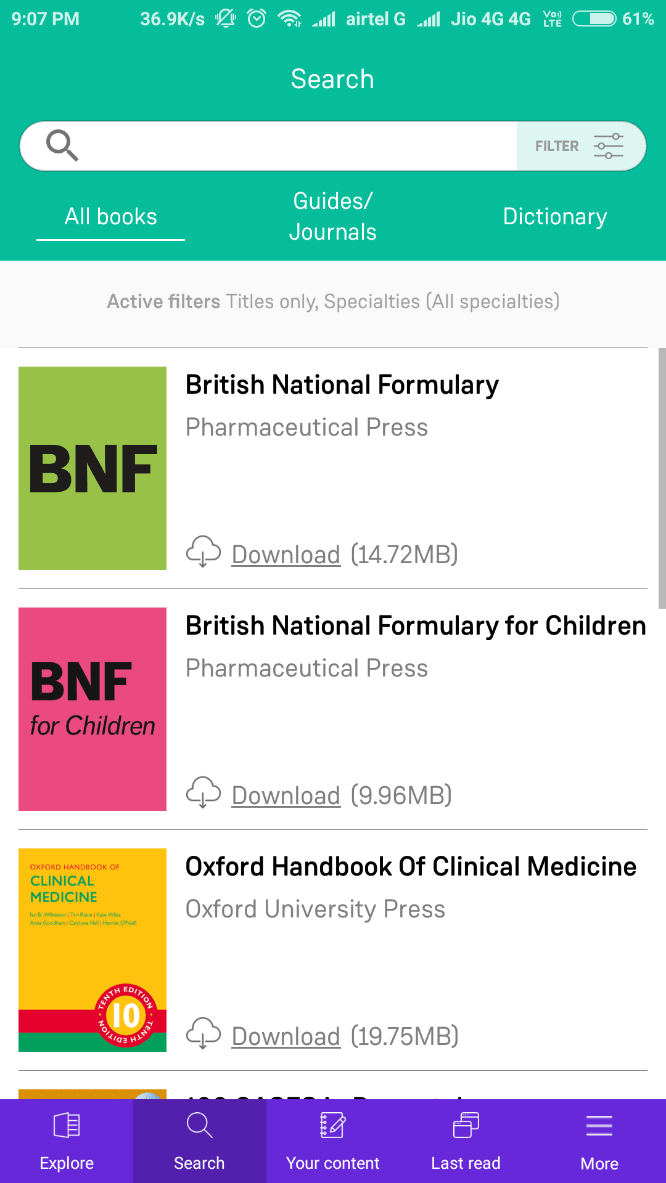 You can even take notes within this app. All your contents which you downloaded, marked as favorite will be shown in this section.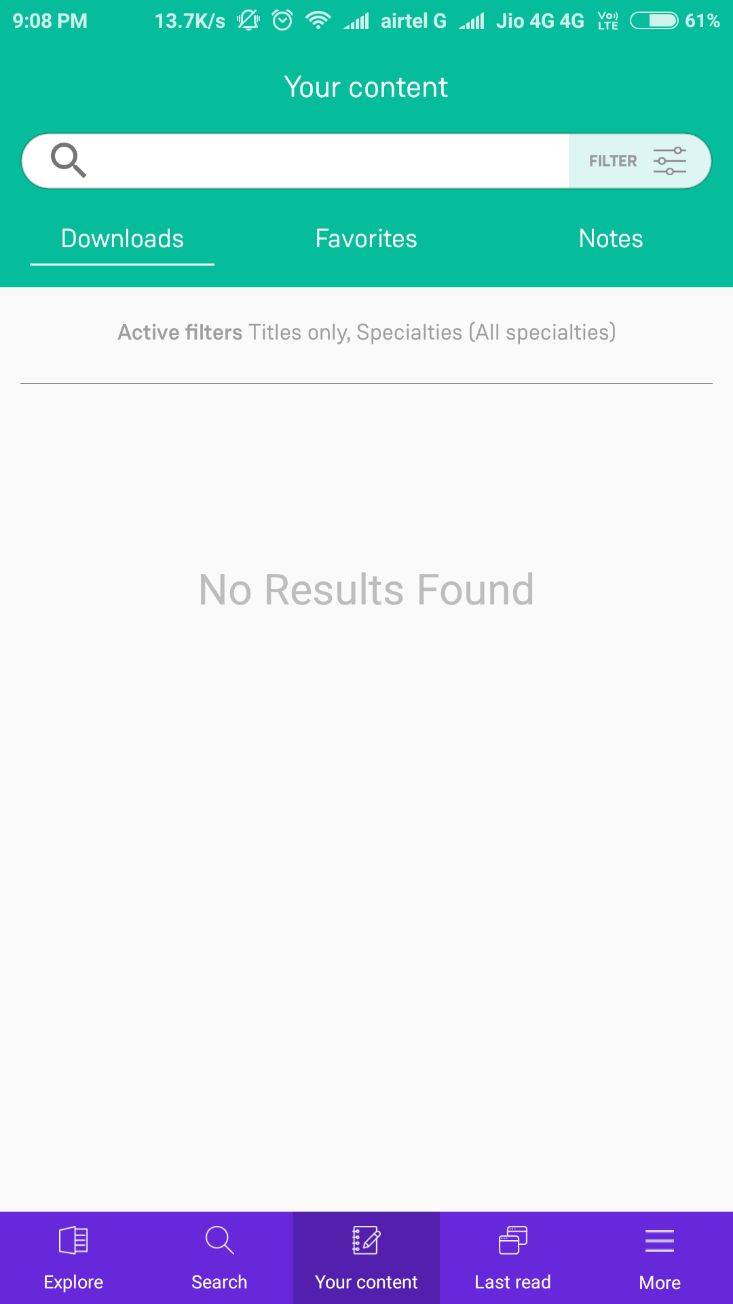 You can change various settings and other extra things in this More Section of the application.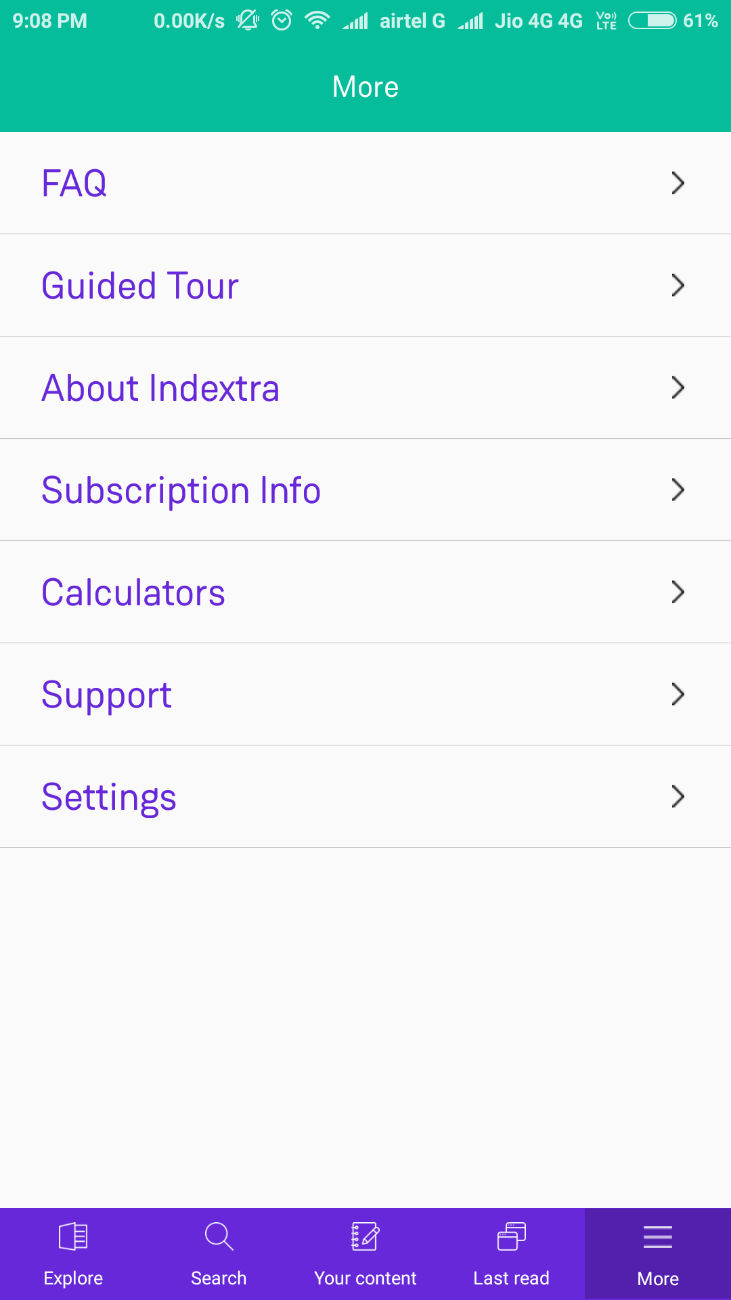 If you got stuck anywhere or if you want to clarify any of your doubts, you can check out the FAQ section of the app to know more about it.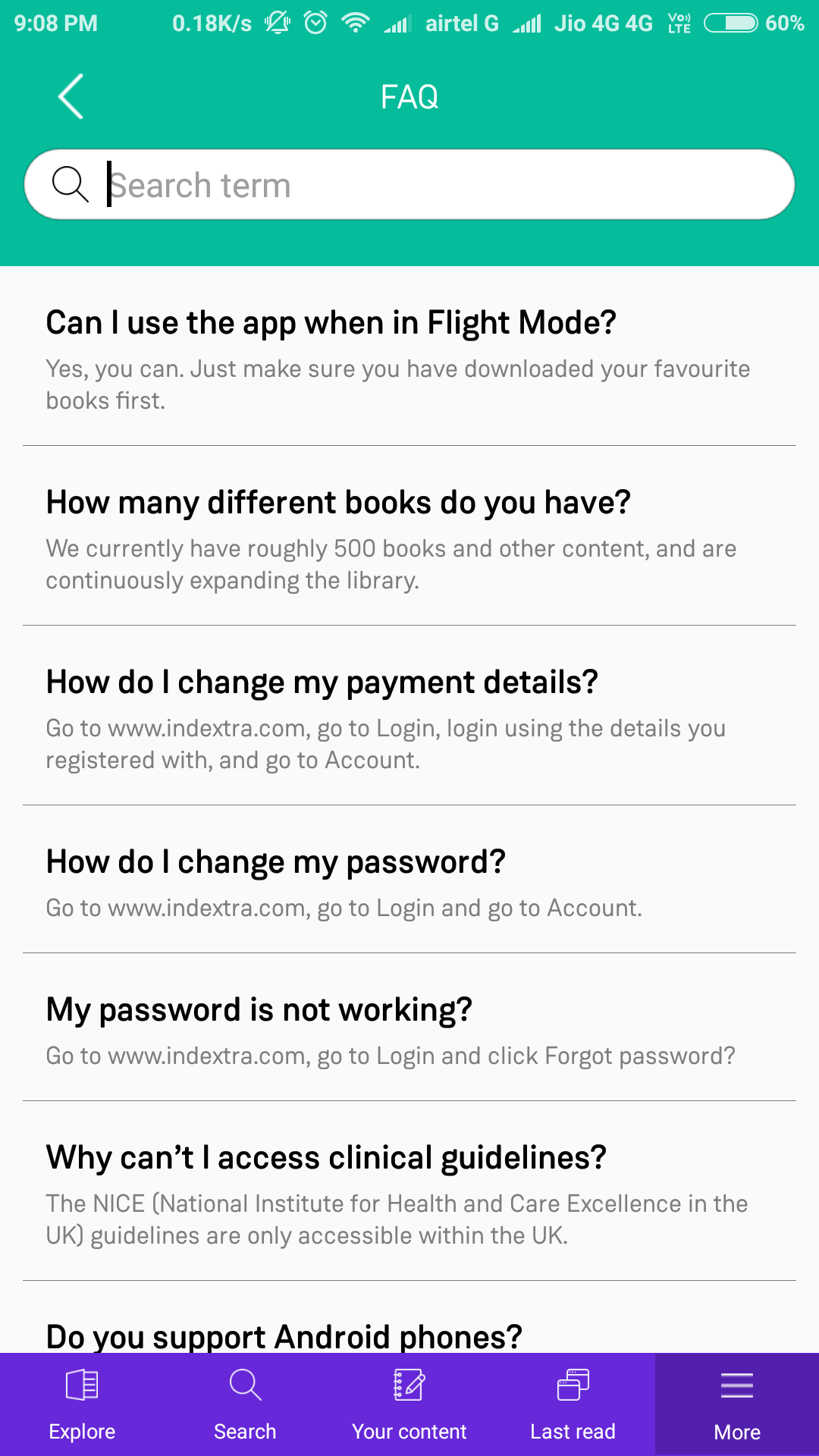 It is really very easy to go through the index of the particular book or guide which you are reading using the application.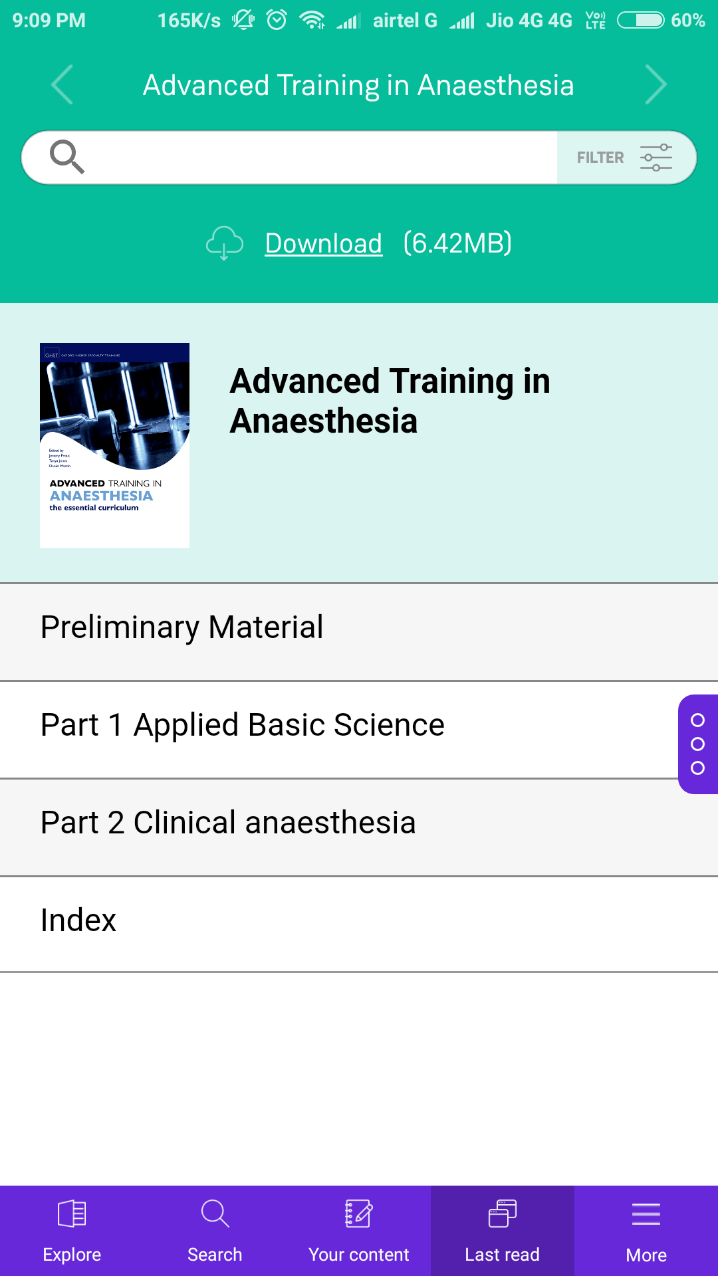 Pricing
The new users are offered 30-day of free trial where they can explore different features of this app and content. After trial period is over, users will be charged $24.99 monthly for any access. Paid subscription will get canceled at any point of time. For this, users need to go to their Settings and select 'Cancel Subscription.' With step, Indextra app will take the users on a tour explaining some important app's features or how to use this app on their mobile phone.
What is inside Indextra App?
This app opens to only 'Explore' tab that will feature all guides and books that are sorted out by the specialties in the industry. This is one highly rated app. There're around 30 clinical specialties, which includes Anesthesia, Emergency Medicine, Cardiology, Internal Medicine, General Pharmacology, Surgery, Pediatrics, and many more.
All these specialties have guides and books listed below its specialty name that the users can browse very easily by swiping on left and right.
Pros
Over 500 books or other resources from the trustworthy publishers
When you download this app, books will be accessed even offline
You can access complete content free during 30day of trial before you buy the subscription
Cons
UX problems might occur as app is in Beta yet
Graphs and images in the books may look pretty weird if your mobile screen size is too less, like less than 4.5inches
Final Verdict
Indextra app is a perfect app made for all the medical experts, which includes students who are doing medical and want easy and quick access to number of books, clinical guidelines and drug guides right from their phone devices. You can totally rely on this content being up-to-date and current. Simple to carry and amazing features in your hand.