Correctly said, "Internet is the new TV." In this era, people love watching online videos. Don't you?. But when it comes to streaming online videos, annoying advertisements and a slow internet connection can spoil the moment. So, if you love watching online videos, then Elmedia Player comes to the rescue. This one has got a ton of mind-blowing features that will enhance the way you watch videos. This player is rated as the best media player for Mac devices with wide functionalities.
Elmedia Player: Best MultiFormat Video Player For Mac
Elmedia Player is a media player for Mac OS devices with an extended list of supported media formats: AVI, MP4, FLV, MP3, MOV, DAT. Elmedia player is much more than a native media application. It offers a native browser support which can be used directly browse and watch online videos. It also has an "Open URL" option where you can enter the link to any online video and stream it to full screen without the need to watch some annoying advertisements. Thanks to the outstanding capabilities as it can fix the bugs in audio and video syncing. You also can download the videos without looking for pirated online video downloaders.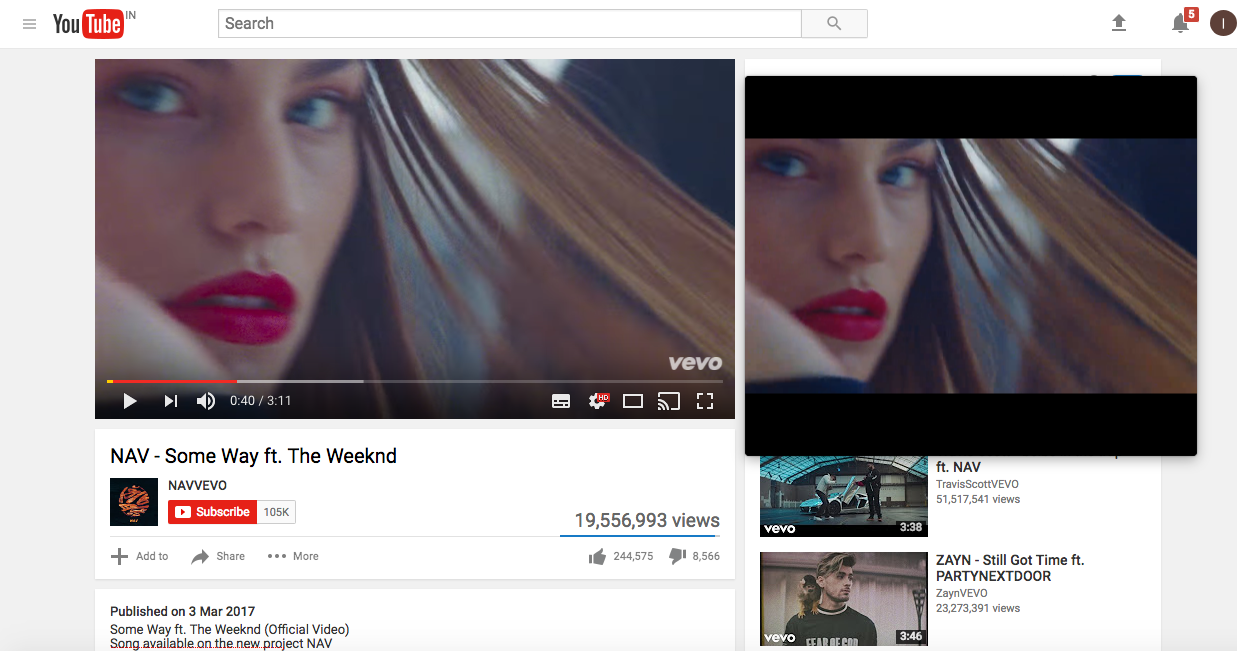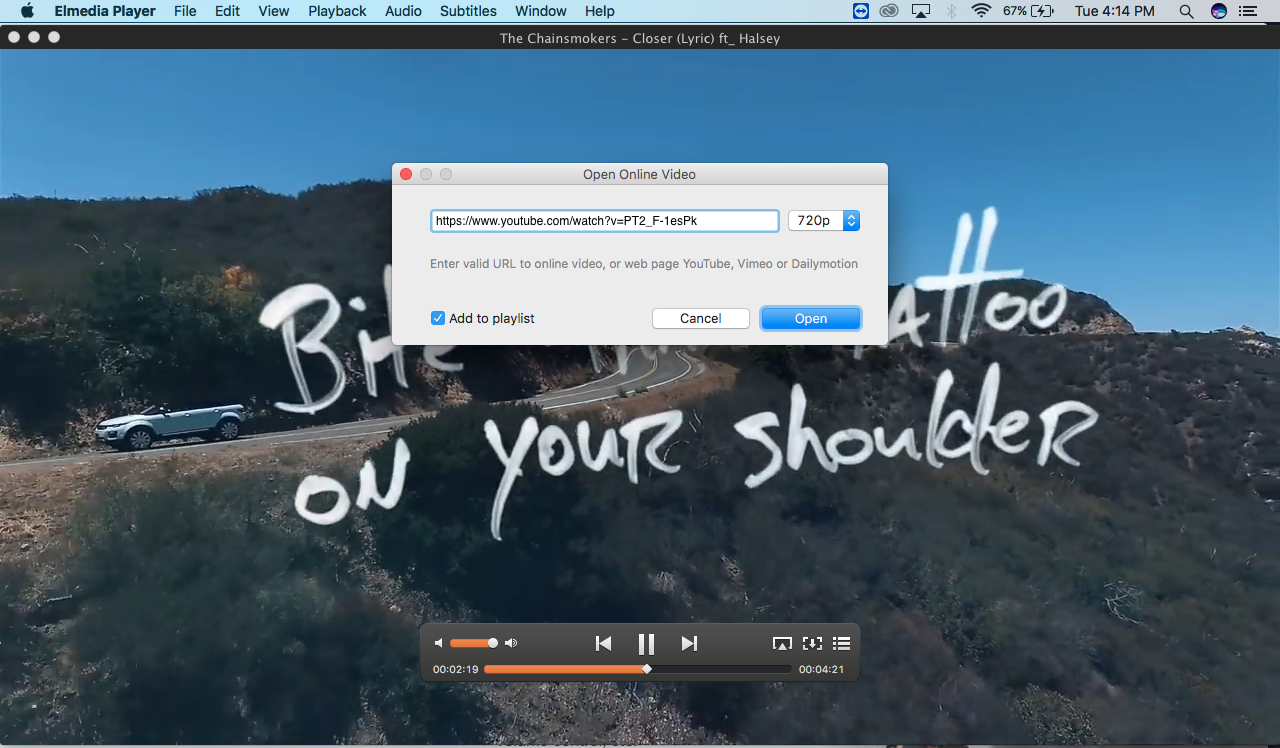 Features
Elmedia Player supports videos from Youtube, DailyMotion, and Vimeo.
Plays videos in the player itself, thereby skipping the annoying advertisements.
Full-Screen Native MacOS display support.
You can flip, rotate and mirror any video to other Mac or AirPlay devices.
Take screenshots of videos at regular intervals.
Convert videos to a series of images without actually downloading it.
Myo Connect Support: Myo connect feature can help you control player with your Myo armband. You can pause, play and monitor the volume of your videos directly using some gesture commands.
Adjust the brightness, saturation and color contrast and much more.
You can also download the subtitles and use them in your videos.
Along with the video quality, you get much louder and clear audio quality than actually playing videos online
Less buffering and better user experience.
Much advanced and full of impressive features than native MacOS players like QuickTime.
Elmedia Player| Review (Tested On Sierra)
It is the best alternative to the native QuickTime Player in MacOS. This software comes in two versions one is the free one and other being the PRO version. This software is much impressive than Quicktime. The free version of Elmedia Player boasts an in-app browser for browsing videos without leaving the player. You can also compile media playlists, and also open browser videos via an optional bookmark-let.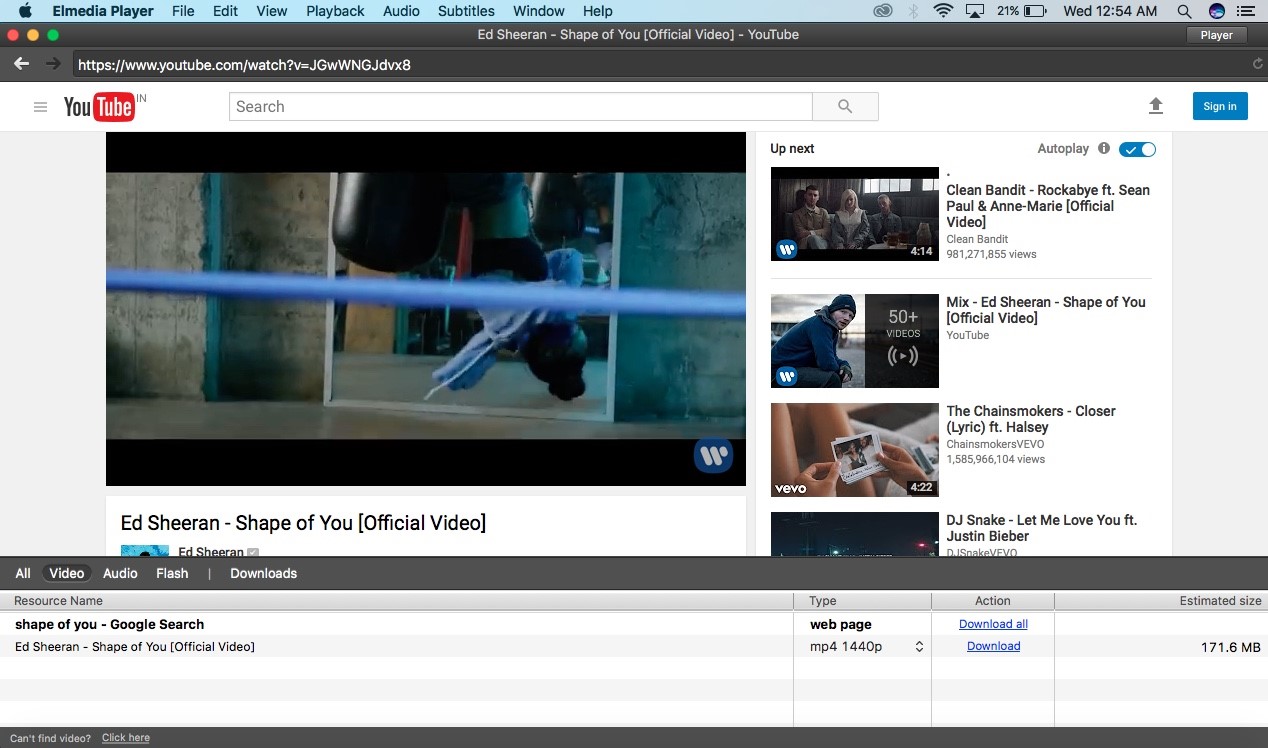 In case you are wondering, "Why should I get the PRO version of the software?". There are many cool features which are not there in the free one. In the pro version, you can stream online videos without watching ads on the videos and in high definition mode. You can also download the videos directly from the PRO version of this software. These are the features which are missing in the free version.
Users find Elmedia player to have lightning-fast video playback of HD videos. Elmedia has an enormous user base and it has gone above the expectations of users at all times. No media software in the market is performing close to it in terms of features or performance.
Should You Buy Elmedia Player PRO or Not?
Honestly, you shouldn't have any second thoughts looking at the user interface and the cool features this media player offers. I faced a lot of issues in Quicktime which made me look for an alternative. Still, haven't faced any bug or hang in Elmedia Player, I strongly recommend buying the pro version to anyone who is looking for a full-fledged video platform. You can also try the free version and upgrade it to PRO once you are sure of the performance of the application. I can guarantee you that this kickass product isn't going to let you down.