Many of us are concerned about privacy now days on our android devices because of data snooping or tracking by many means. And search on various means on how you can secure it in simple ways, the simplest one is by using VPN or virtual private network with which you data are send through secure modes. F-Secure Freedome VPN is one of the top player in this area with a dedicated android app.
F-Secure Freedome VPN review and features
When we tried it was the simplest because of no need of configuring anything at all. All you have to do is download the app from Google play store ( link towards the end) and install.
If you already knew the features then skip the tutorial.
Turn on/off with a single click as shown in the picture below
Applications automatically choose nearest virtual location out of 13 servers from the available one for giving you the maximum possible speed.

Server list according to country
Drag the on or off down to see various protection status like

Tracking from various advertising
Browsing, self explanatory
Virus ( safeguard against harmful apps)
Connection ( for safe use of public WiFi hotspot)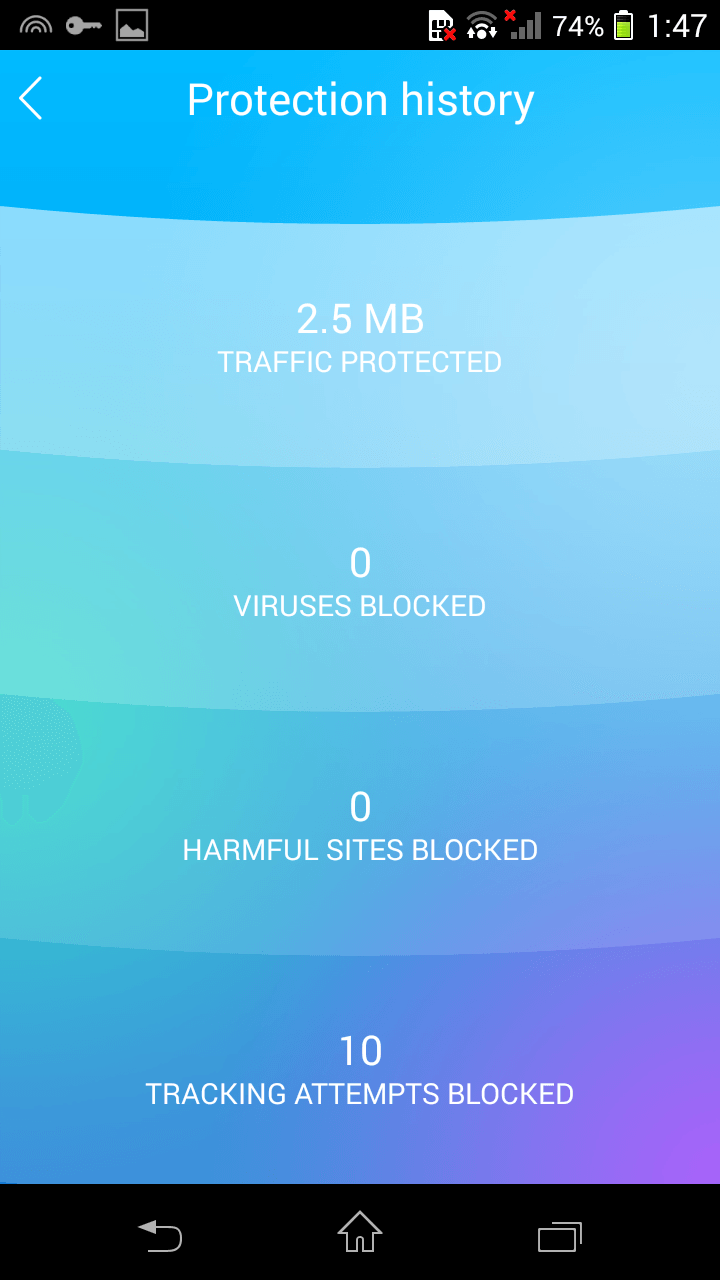 You may also like : Smart Unlock Gives Lolipop Features To ICS And Jelly Bean
You can individually activate or deactivate each one of them
Dragging up the on or off button shows status of protection and in our case 2.6MB including sent/received of data was protected and also blocked 10 tracking attempts
Swiping from left to right brings up
Access blocked content in your area
Unlimited bandwidth
No ads even in free trail
So what about the load or RAM usage ? Its medium. Picture added below
Version : 1.0.42.1155
Size : 7.2MB
Requires : 4.0.3 and above
Paid service : yes

Final verdict
F-Secure VPN is very simple to use giving you unmatched online security
So how you can get it free for a year ?
Enter the unique code in the picture after you have completed the initial tutorial as we said first or from the sidebar select subscription and enter the code.
If that promo code didn't work for you, then try this new one without quotes "CTTPC3"
If something new comes up, we will be updating this review post. So don't forget to bookmark.