Gambling is a popular hobby for many people. Scientific research has found that gambling activates the brain's reward system, releasing high amounts of dopamine. In order to gamble one no longer needs to travel to a betting shop or get dressed up to go to a casino, however.
There are lots of gambling sites on the internet. Some are better than others. But what are the qualities that make one gambling site better than the other? This article is going answer that question, explaining nine desirable qualities found in good gambling sites: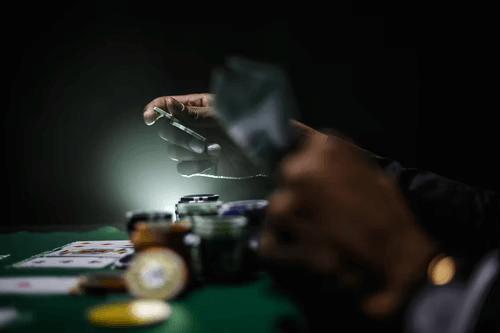 Tournaments
If you enjoy playing poker, then you will know that playing against other people is much more fun than playing against robots. For this reason, you should try to find an online casino that offers live tournaments. According to natural8, Asia's largest online poker room, online tournaments are thrilling and give you a chance at winning a prize many times greater than the amount you bought in for. In addition to giving you a chance at winning huge jackpots, tournaments also give you an opportunity to network with other poker players from around the world, which can be a lot of fun.
Game Variety
Another feature that makes a gambling site good is game variety. Not everybody enjoys the same games, and some people like to play different games from time to time. A good online casino will offer you a variety of games, from roulette to live poker and everything in between. In addition, good casinos are constantly updating their games roster, adding and removing games. A good casino will also add seasonal games, such as Christmas inspired games. Seasonal games usually come with higher jackpots and bonuses, which makes playing them much more exciting, and much more rewarding.
Fast Deposits
Whenever you're gambling online, fast deposits are a must. This is so that you can begin playing instantly after you have added money to your account. Nobody wants to have to wait around for several hours before their funds are available. If a website's deposits take a long time to process, then you will likely want to avoid playing with them. This is because you can't guarantee that you're going to want to play by the time that the money has been processed to your account, be it an hour or several hours from when you make the deposit.
Fast Withdrawals
Fast withdrawals are just as important as fast deposits, perhaps more so. When you want to pull out, you need to be able to transfer the money to your bank account instantly. Most online casinos do offer instant withdrawals now because they are paid out as bank transfers. In the past, it took several days for casino transfers to be processed. Thankfully this is no longer a problem. Fast withdrawals allow you to safely get your money out of your account and into your bank account so that you can start spending immediately.
Tight Security
The online casino that you use needs to have tight security, otherwise, you mustn't use it. The internet can be a dangerous place, with hackers, scammers, and fraudsters lurking. If a casino's security isn't robust, then hackers will find a way to exploit their website and steal the user information of its customers. This information includes banking details. If your information is stolen, then a hacker could use it to impersonate you or to make fraudulent purchases with your bank details. Most online casinos do have robust security but do some research just to make sure. You should also check their data privacy page, to find out how they process customer data.
Customer Service
Customer service is also a very important quality to look for. If the casino you have chosen doesn't offer around the clock customer service, then maybe look elsewhere. When you need to get some advice or talk to somebody, it needs to be instant. You don't want to have to wait several hours or more to be able to get an answer to your problem. This is especially true if the casino that you play with is located in a different country or time zone to you.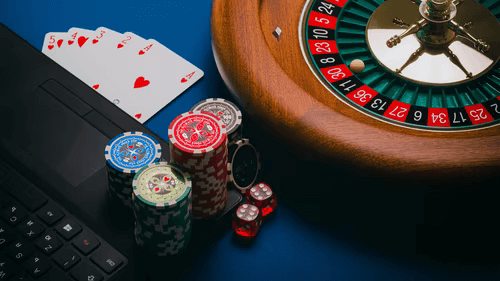 Tech Support
Tech support, like customer service, needs to be available around the clock. Tech support is more important than customer service because if there are any issues with your account, your funds, or any games that you are playing with, tech support will be the department to whom you speak. Customer service is there for complaints or routine queries. Most casinos have an option to speak directly to tech support, or their customer service department can forward you to them. Tech support should be accessible by live chat and over the phone and should be able to resolve your queries immediately.
Account Verification
Account verification is important. It is part of an online casino's security, preventing hackers from gaining access to its users' accounts. You should be asked to verify your passport and driver's license when signing up so that the website can confirm you are who you say you are. You should then be prompted when logging in to answer a security question or a code sent to your mobile device. Account verification services can be mildly annoying, but they are there to protect you and prevent you from having your account hacked. Try to find a website that offers account verification or optional two-factor authentication.
Website Usability
Finally, we arrive at usability. A website's usability is very important. If you struggle to navigate an online casino or it has an outdated interface, you won't have much fun playing with them. For this reason, you need to make sure that you are comfortable using your chosen casino's website. Ensure that you know how their website works, that their website is easy to use, and that the loading times are fast. You can do all of this by making an account with them and trialling some of their games out.
There are many other qualities that make a gambling site good, but these are the most important. You can find out whether a casino has these features by reading its reviews, reading posts on forums, and asking the casino directly.