Are you tired of entering a password or PIN every time you want to access your computer, even if it's only in your secure home environment? Windows 11 has strict security measures in place, but there are ways to bypass them. Discover below given tips and tricks for signing in to Windows 11 without having to enter a password or PIN every time you log in. With these modifications, achieving immediate access to your computer is not an unattainable goal. Keep reading to find out how.
Steps Sign-in to Windows 11 without Hello PIN or Password
Step.1 First, launch Settings by pressing WIN + I on your keyboard. Now, choose Accounts from the list of options on the left side of the screen. Once you've accessed this section, click the Sign-in options tab on the right-hand side of the window.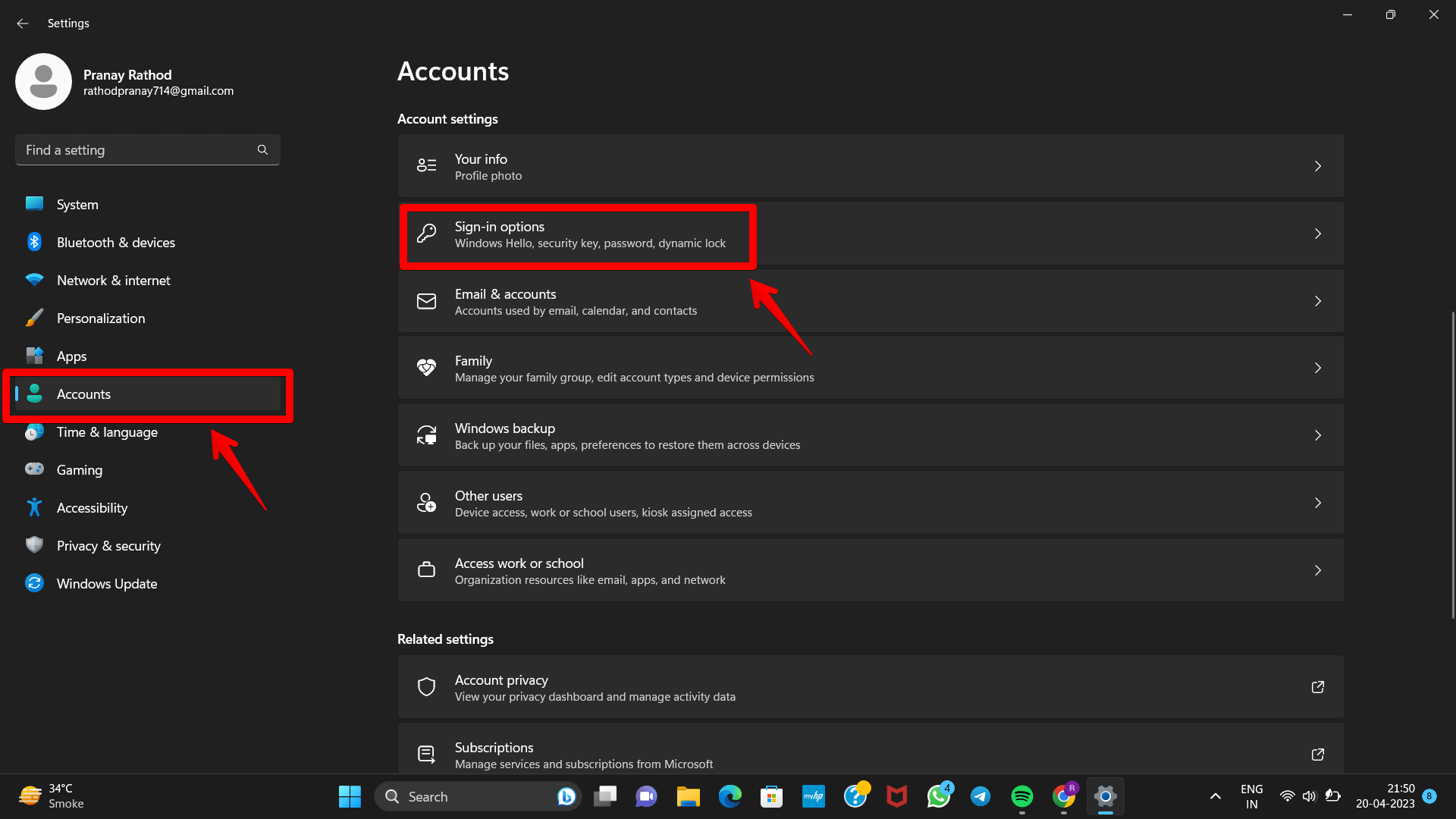 Step.2 Select Additional Settings from the dropdown menu in the Sign-in preferences box.
In this section, locate the toggle button corresponding to the option, "For improved security, only allow Windows Hello sign-in for Microsoft accounts on this device (Recommended)." Just move the toggle to the OFF position to turn off the setting.
Additionally, select the "Never" option from the dropdown menu below the setting labelled, "If you've been away, when should Windows require you to sign in again."
Then, click the icon next to the sign-in method you no longer want to use to see the option to remove it. Find the PIN option, click to extend it, and then click to remove it if you use a PIN to log in.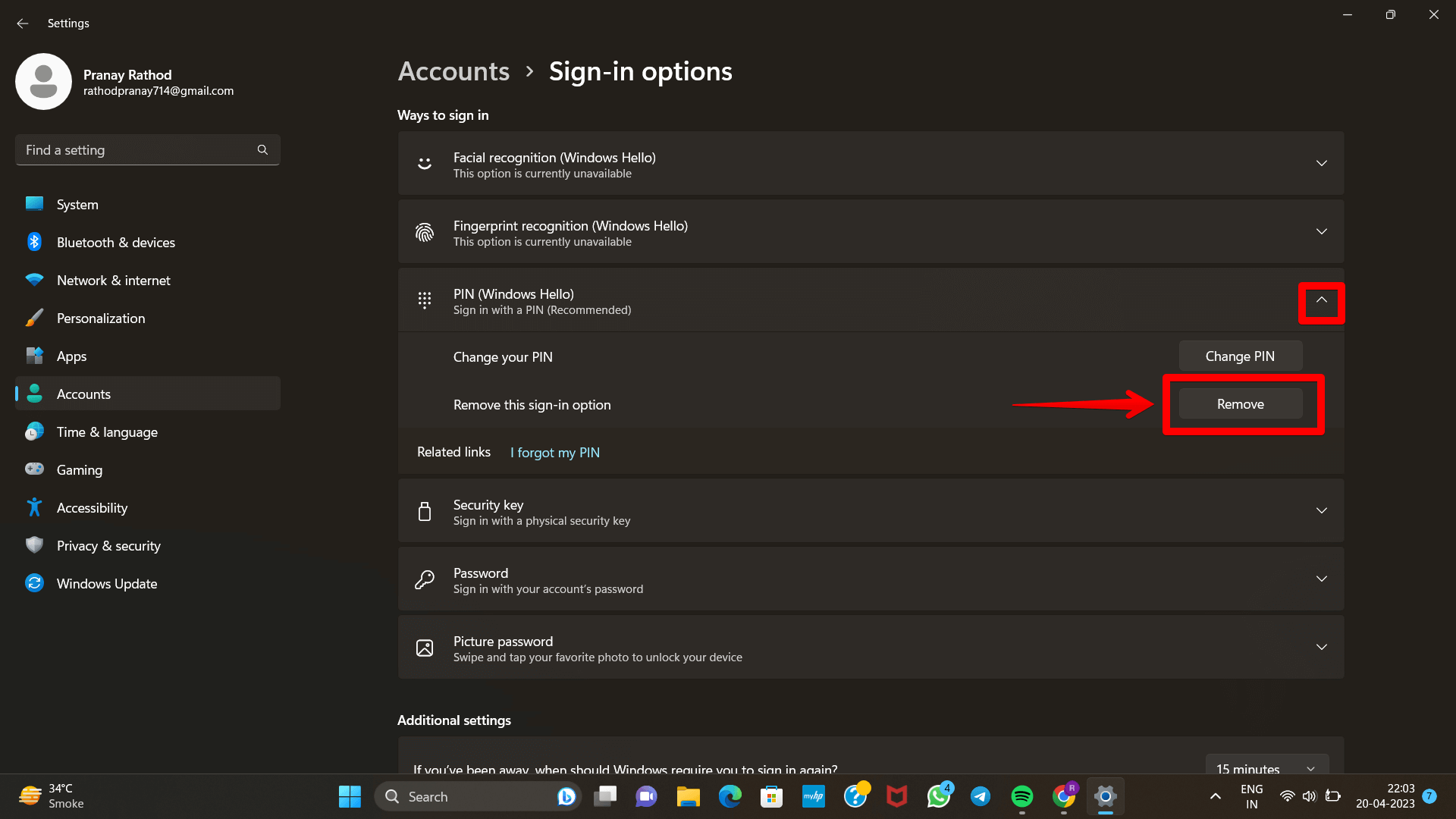 Step.3 To proceed, use the keyboard shortcut WIN + R to open the Run window. Within this window, type "netplwiz" and then press the OK button.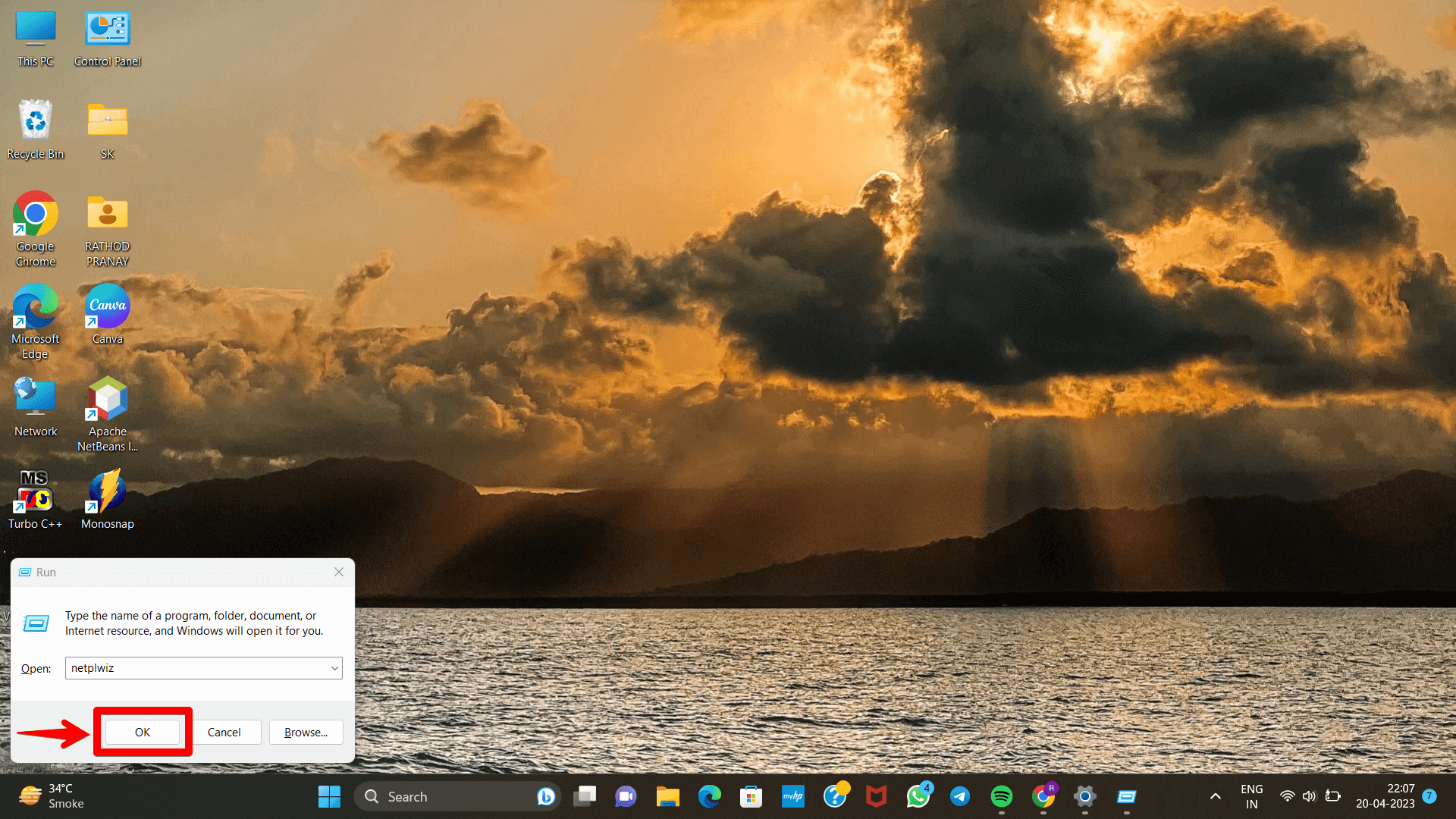 Step.4 Next, locate the checkbox labeled "Users must enter a user name and password to use this computer" and uncheck it. After unchecking this box, click on the Apply button.
NOTE: If you don't see "Users must enter a user name and password to use this computer" tick box then enter these code in Command Prompt(Admin) , then recheck it. Or in some cases you need to restart your PC after running this code. This will also fix netplwiz not showing checkbox.
reg ADD "HKLM\SOFTWARE\Microsoft\Windows NT\CurrentVersion\PasswordLess\Device" /v DevicePasswordLessBuildVersion /t REG_DWORD /d 0 /f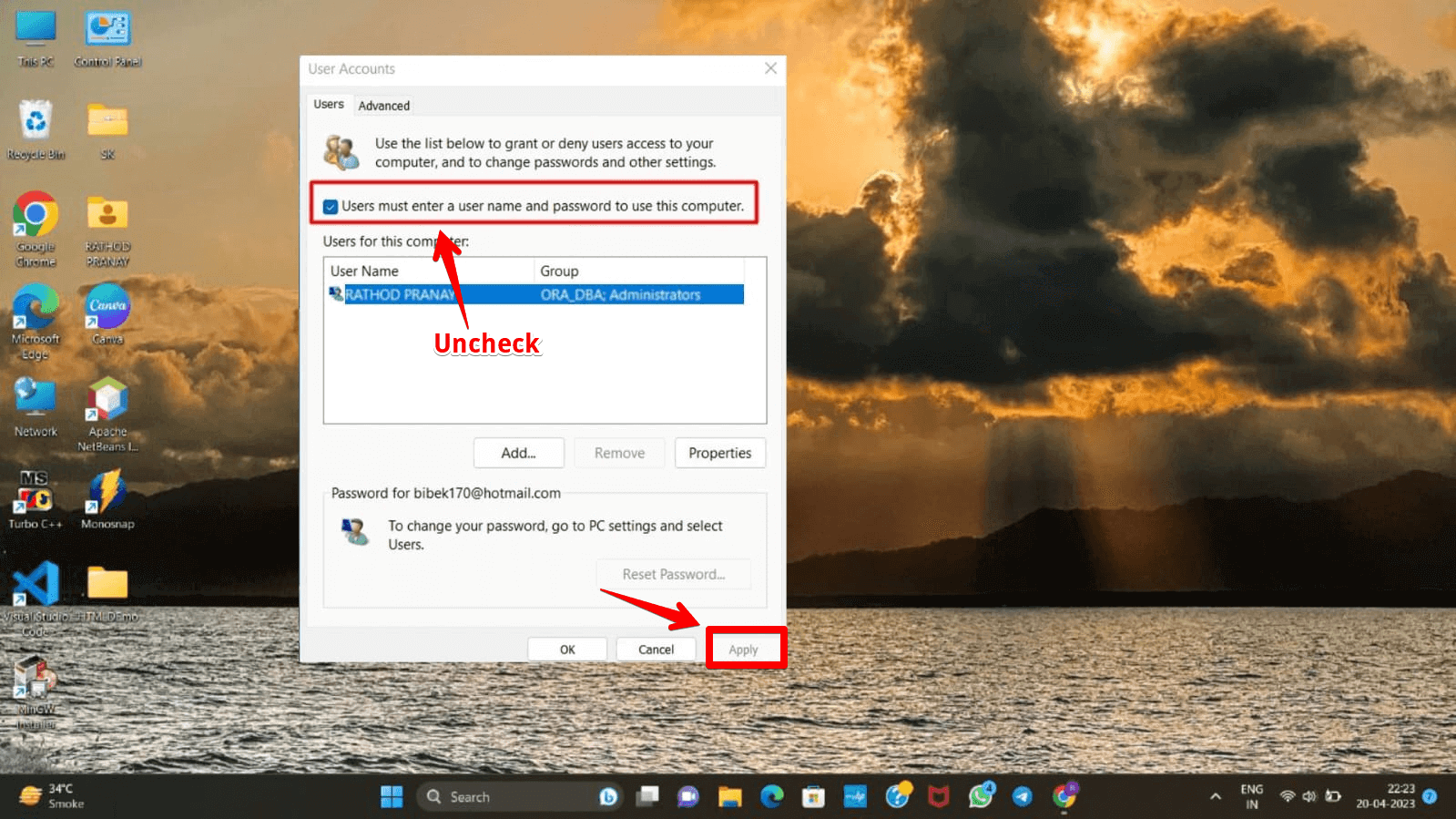 Step.5 After unchecking the box, a new window will appear requesting your Microsoft account password, which you used during the initial Windows 11 setup. Enter the correct password and then click on the OK button. It's important to note that this sign-in information will automatically log you in every time you start your computer. Therefore, it's crucial to ensure that you enter the correct password. If you mistakenly enter the wrong password, you won't receive an error message at this stage. However, you will receive an invalid authentication error the next time you attempt to log in.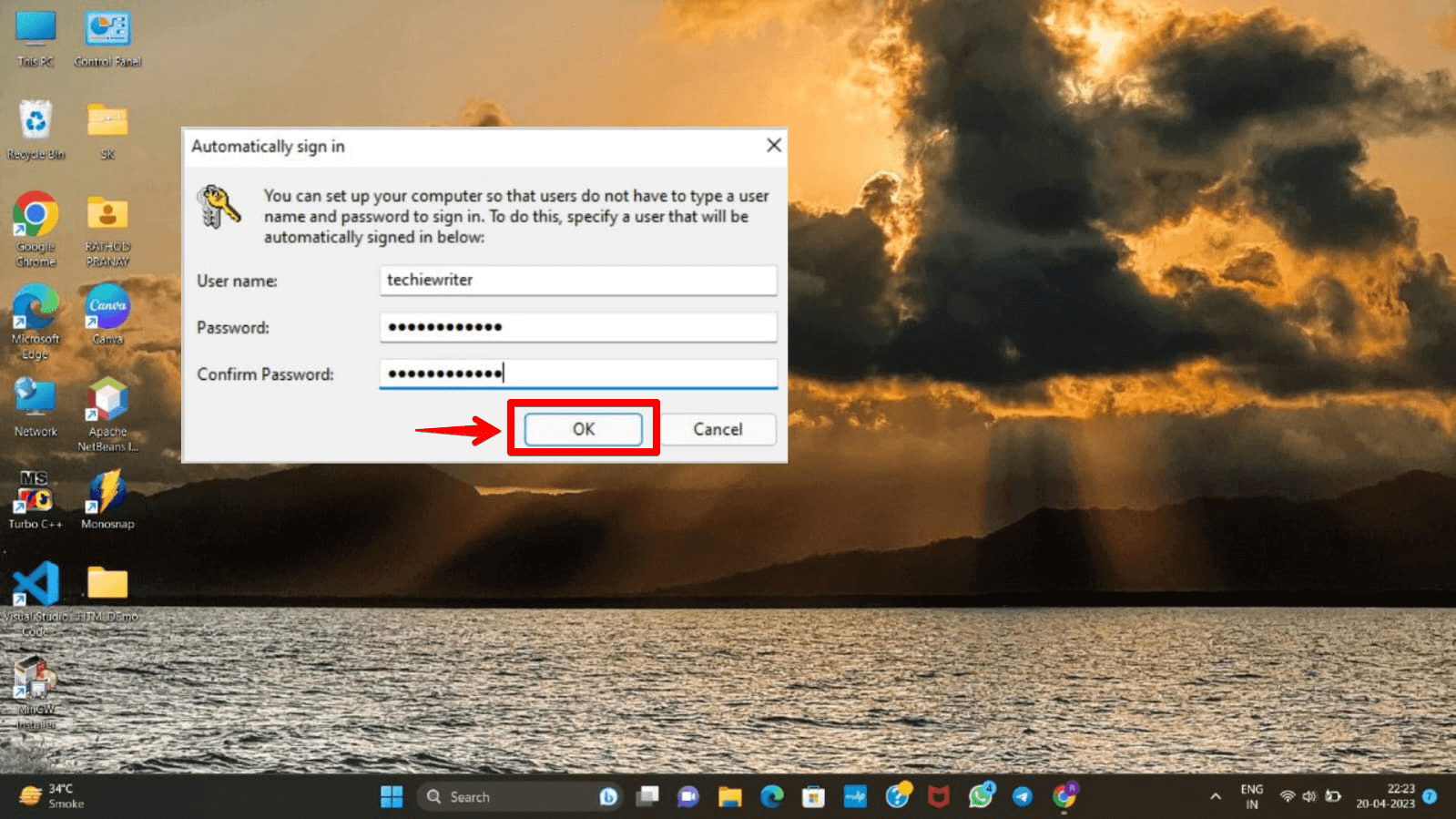 Step.6 Once you have entered the correct password and have been redirected back to the User Accounts window, click on the OK button to save the changes.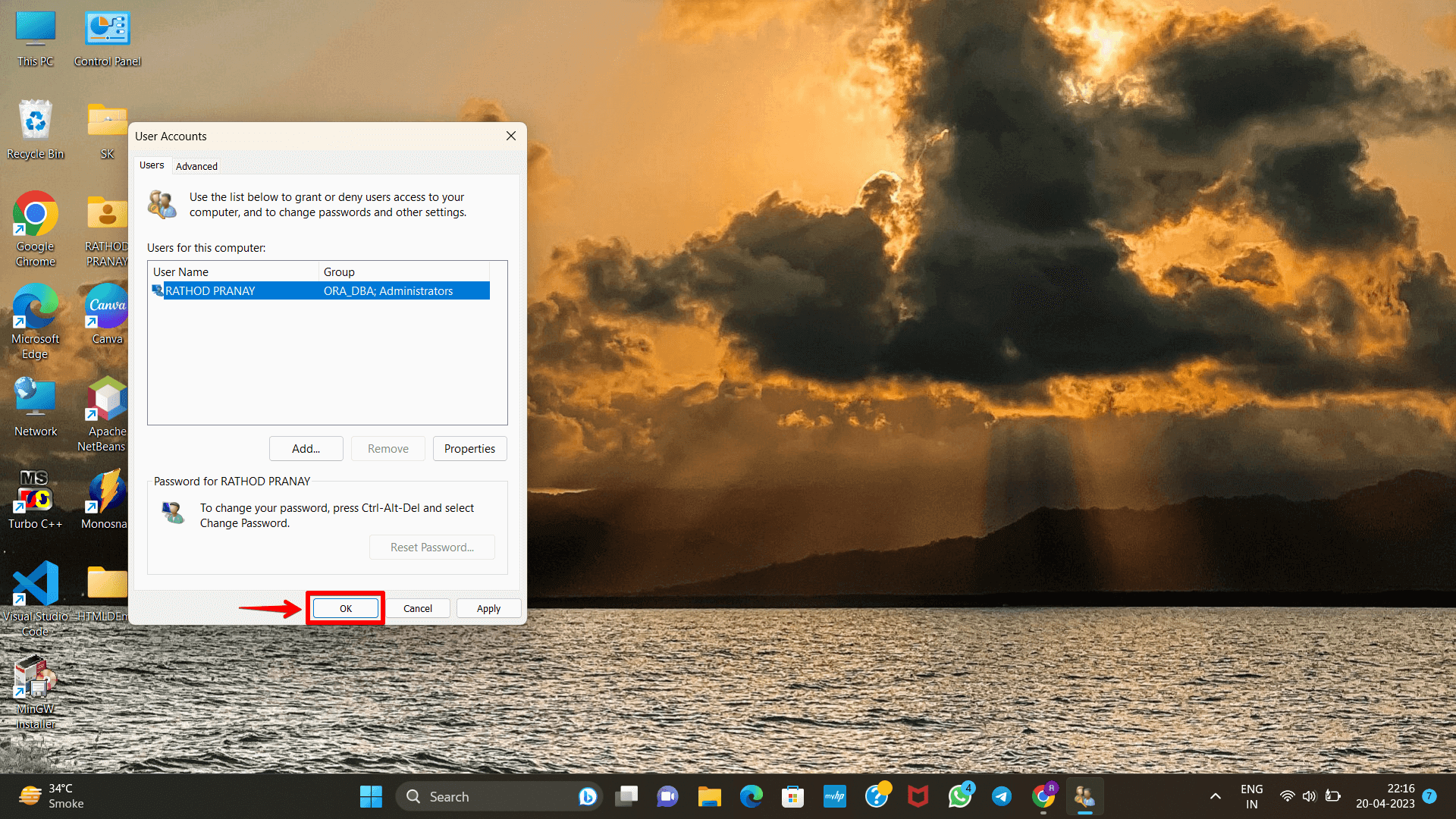 And that's the whole thing! The changes you've made will take effect after a restart of your computer. It is no longer necessary to enter your password or PIN while logging in. Take advantage of this extra ease!
Strong password is also important
A strong password is a primary protection for most of your online accounts. If you aren't following best practices, cybercriminals may be able to guess your passwords in just a couple of hours. It would help if you never put yourself in danger of identity theft or extortion. You'll need to develop passwords that can withstand the most cutting-edge attempts at hacking.
Cybercriminals love it when users have weak passwords. However, their achievement is your worst fear. Therefore you must take precautions to prevent being hacked.
In today's world, cybercriminals are becoming increasingly adept at using advanced technology to gain access to sensitive information, including passwords. As a result, it's not enough to simply come up with a difficult-to-guess password, as these criminals have access to sophisticated algorithms that can easily crack weak passwords.
To combat this growing threat, it's important to consider the efficiency of the algorithms used to generate passwords. Many people tend to focus solely on making their passwords difficult for others to guess, without giving much thought to the actual algorithms used to create them.
Therefore, it's crucial to use strong and unique passwords for all accounts including your Windows 11 OS, and to update them regularly.
Video on the same
Conclusion
Hence, by these steps you can set up a local profile with an empty password if you want to log in without entering a password every time in Windows 11 or in short you have enable automatic login to your PC or Laptop with this detailed tutorial guide. While that way is functional, many Windows 11 users want to integrate their Microsoft Accounts with the operating system's broader ecosystem of services, sync, applications, etc.