Welcome folks to our new post in which we are reviewing IdeaSwipe app which is currently available for iOS. The IdeaSwipe is an app developed by Effective Mind AB and helps you to share your idea among your friends. It is a free service, however you can upgrade your account by paying and we will discuss their plans later in the post. Let us first explore about IdeaSwipe.
Exploring IdeaSwipe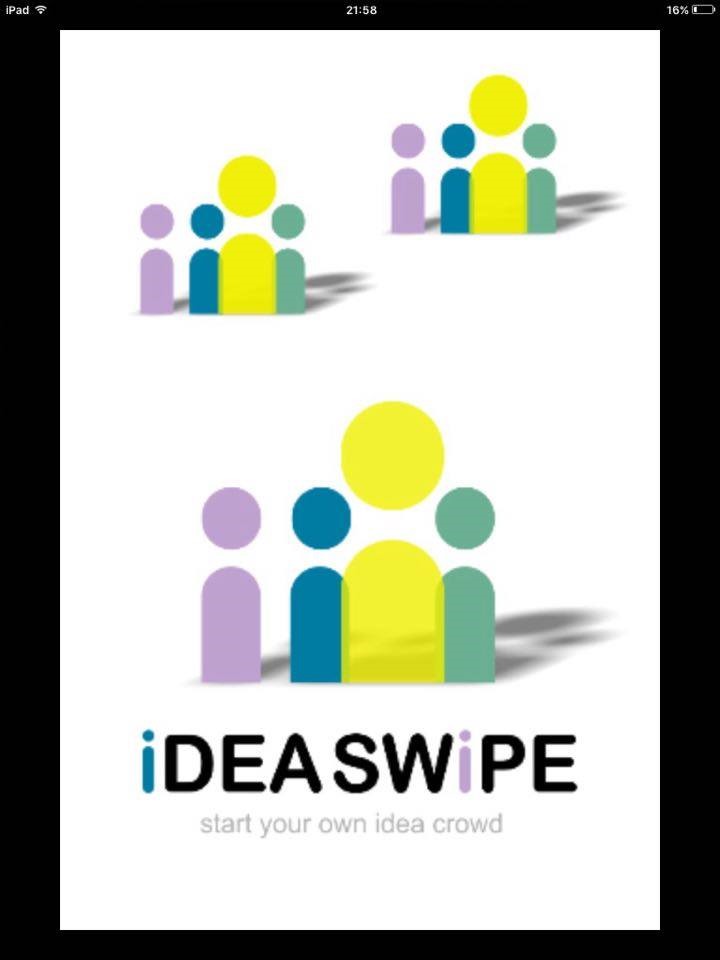 IdeaSwipe is an application through which user can share his/her ideas among friends. Just capture your idea in the form of text, image or voice recording and share it with your friends and get their reaction in the form of comments. The app is free, but there are some paid services too, ranging from $72 to $1000 (per month) the services are not yet available so we don't want to discuss much about them but if you want to know more have a look to this link.
Let us have in depth view of the application using our iPad which will surely help you to understand how it works and will also help in understanding some of its features.
1. Users have to register to use the app, the registration process is very easy and quick.
2. Opening the it for the first time you will get a list of features of the it, you can have a look it.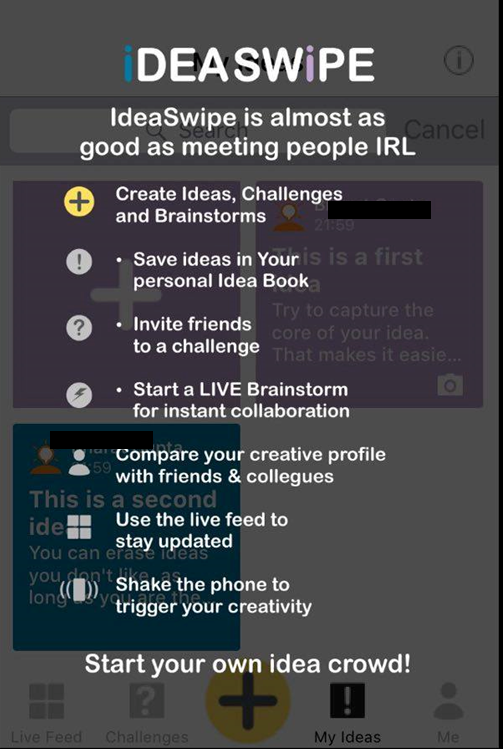 3. Now after that you will be redirected to the home screen where you can see live feed ie recent posts from your friends.
4. Create a new challenge and ask friends to contribute with their ideas.
5. You can also create live Brainstorm and can get others real time reactions for more idea have a look to below snap.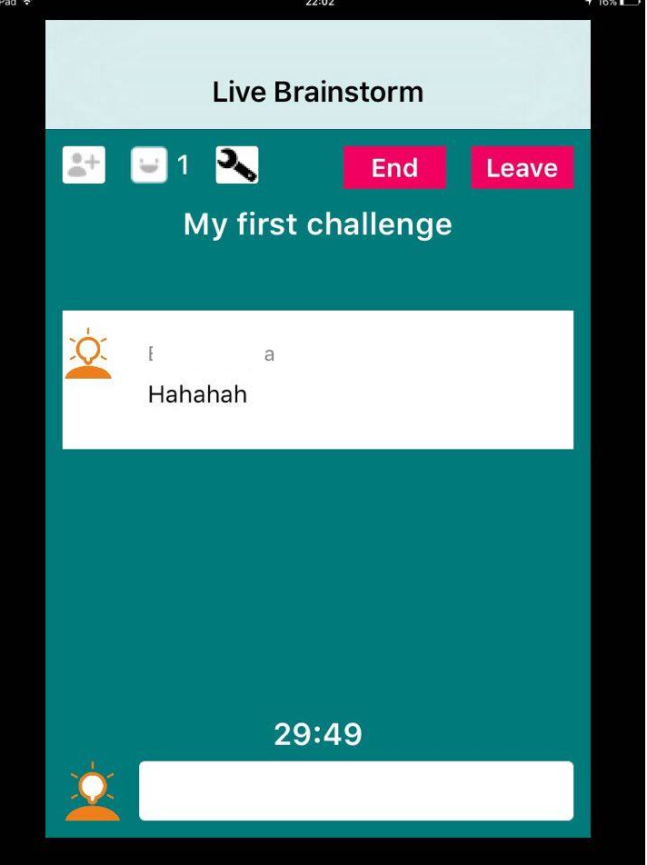 6. In My Ideas option you can create your own idea or can check your previous ideas. You can edit your previous ideas from there and can add images. You can also change theme color.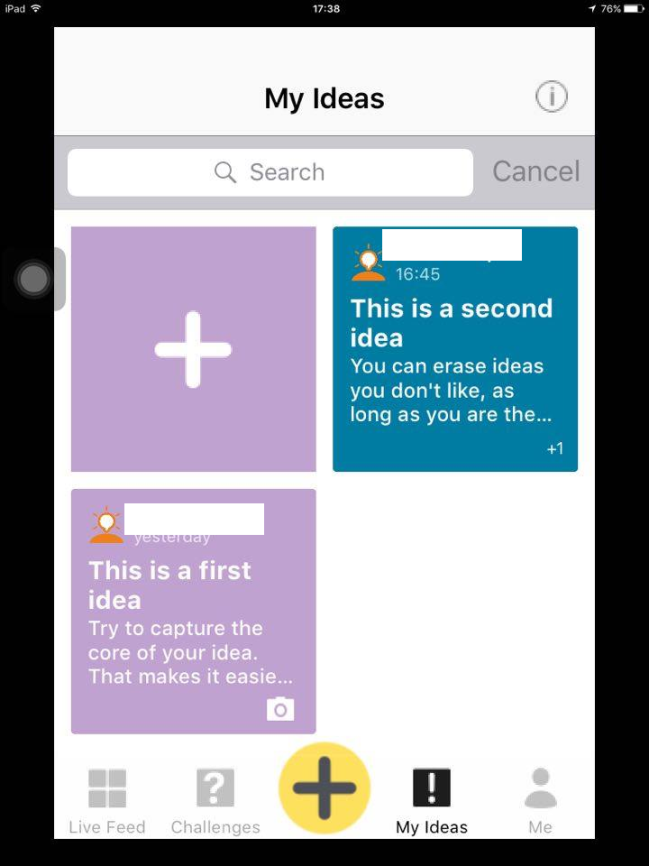 7. By clicking big plus you can create Challenge, Brainstorm, idea anywhere from the application ,for more idea have a look to below snap.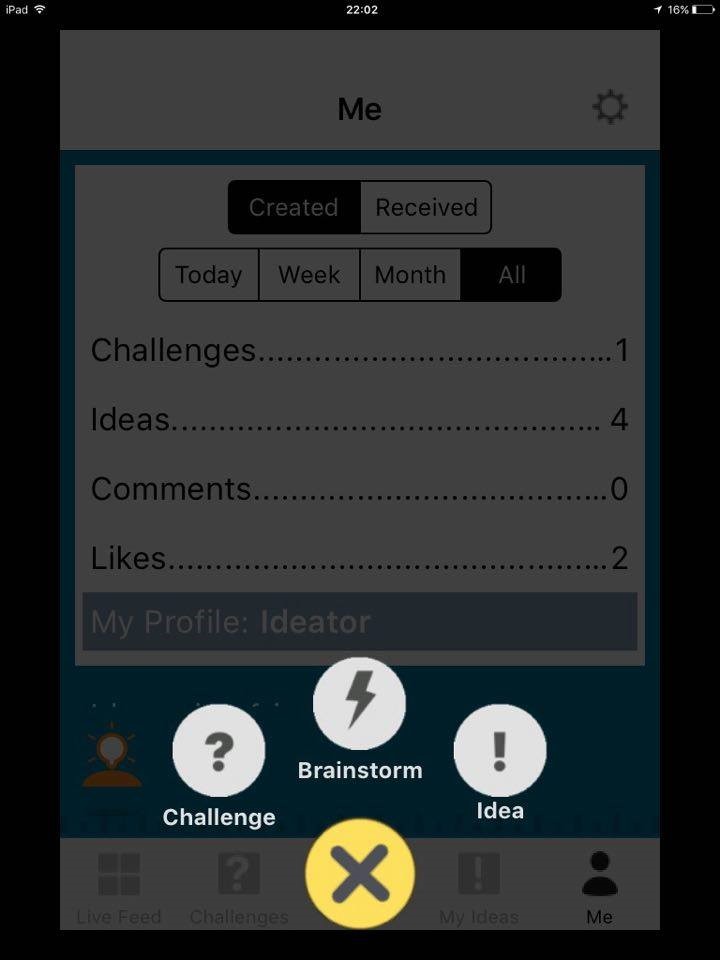 8. In "Me" option user can see the stats of created and received challenges, ideas, comments and likes.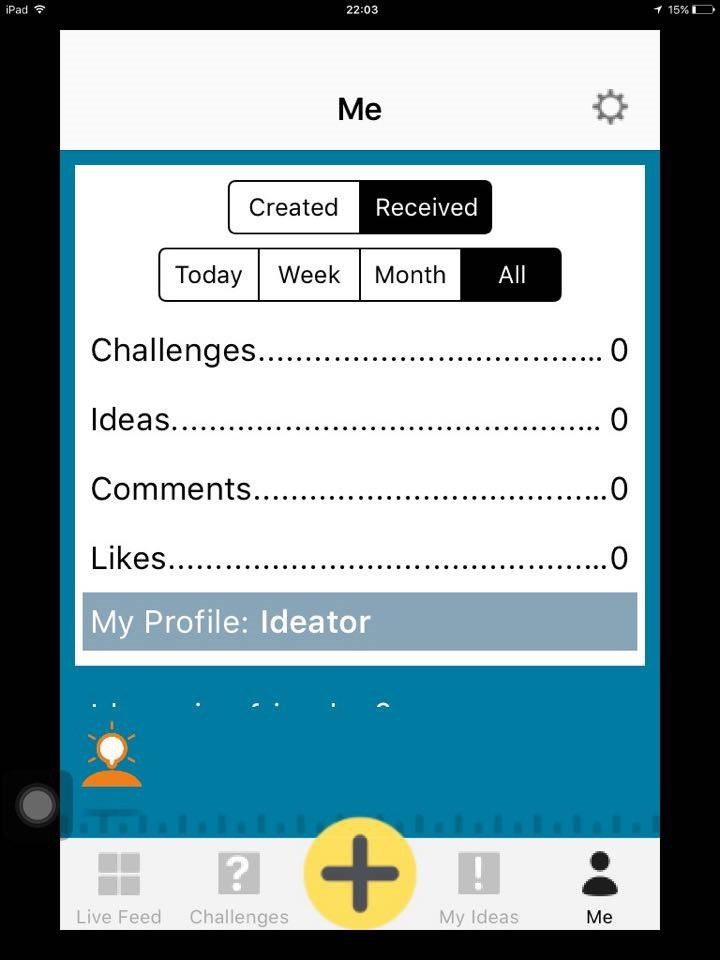 9. Just shake your phone to get a quick and random new idea. Have a look to below snap to know more.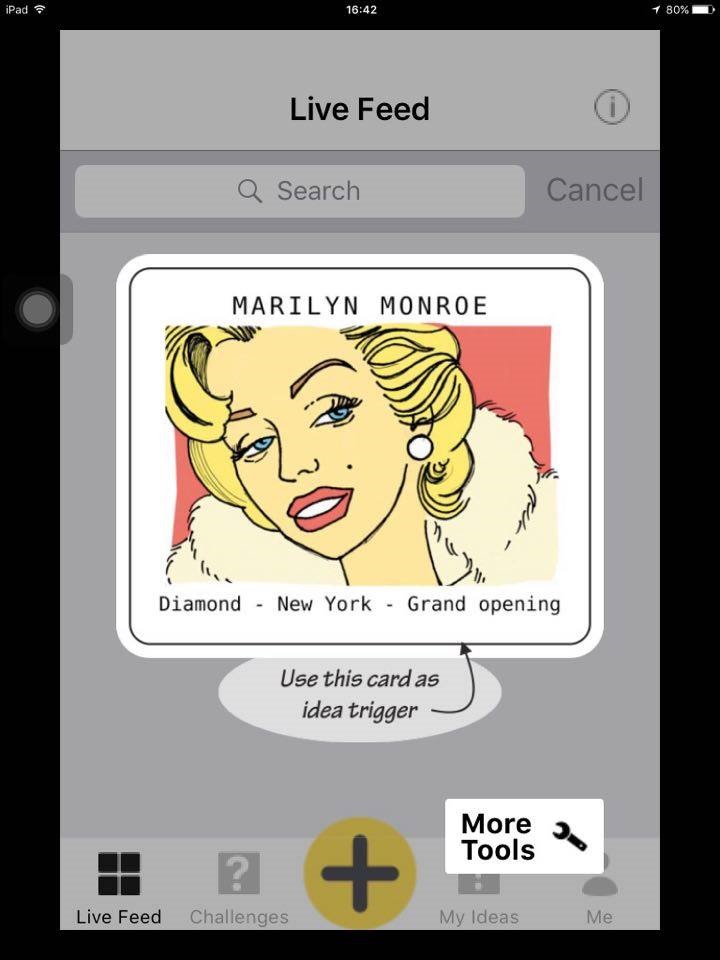 As you can see from the above snap after shaking the phone you will get a card and you can use this card as a trigger.
10. After clicking on the more tools option you will get store option from there you can buy a deck of idea triggers.
Final Words
Let us finish up the review here with some pros and cons which we noticed while using it.
Pros
Let us first discuss positive points associated,
• New concept.
• Neat and clean User Interface not too many options are available making the simple yet effective to use.
• Does not lacks anywhere works smoothly.
Cons
There are cons too associated with the Ideaswipe which we would like to discuss,
• On the one hand, developers asked user to invite friends, but how can we invite our friends if it is only available for iOS devices. Everyone is not using iOS.
• The concept of the application is good but there should be option to share the ideas on social networking sites like Facebook, Twitter, etc. so that ideas can reach more and more people and user can get more and more reaction to their ideas.
At last we can hope you read all the cons carefully. We can also hope developers will also read above cons and will work in the direction of the improvement to get the most out of their efforts. The concept of the IdeaSwipe is new and unique so you can try it once. The application, IdeaSwipe is free so go with it and it won't take much space on your device. Try it once and share your thoughts with us through like, share and comments.